How To Prepare and Pass CSS Exams excellently: Passing the CSS Exams is the goal of most students in Pakistan as it is their most reputable Examination and as such there is a huge competition amongst students to pass this Exam. While passing the CSS Exam may pose a hurdle to most students, the reverse may be the case for some  other students  if they prepare in Proper lines. This Article therefore examines how students can prepare in Proper lines so as to excellently pass their CSS Exams.
What is CSS Exams?
CSS Exams stands for Central Superior Service Exam, which is an Examination conducted by the Federal Public Service Commission (hereinafter referred to as FPSC) for the recruitment of Candidates to posts (B5-17) in the various service under the Federal Government.
CSS is a very reputable Exam tailored to choose the most intellectual, disciplined, and professional persons in the twelve different departments under the Federal Government without any discrimination in race, creed, colour, gender, and ethnicity. The Examination is therefore important in recruiting candidates who pass the Examination into the following Services under the Federal Government:
Commerce and trade services
Customs and Excise
District Management group
Foreign service of Pakistan
Income tax group
Military lands and Cantonment groups
Office Management group
Pakistan Audit and Account
Police service of Pakistan
Postal service of Pakistan
Postal service group
Railways (Commercial and Transportation) group.
Candidates who are selected in the CSS examination are posted to either of these aforementioned groups according to their Marks and Merit number. The group selection made by the Candidate themselves may also be put into consideration during posting.
It is instructive to note that CSS examination is written in 23 cities in Pakistan which includes: Karachi, Lahore, Islamabad, Peshawar, Abbottabad, Bahawalpur, D.I Khan, Okara, Rawalpindi, Sargodha, D.G Khan, Forsalabad, Khaddar, Sukkur, Quetta, amongst other cities.
After the Examination is written, an oral Interview is conducted for Candidates in five Major Cities of Pakistan which are: Lahore, Karachi, Peshawar, Islamabad, and Quetta.
Also read: Highest paid lawyers in India
Procedure For the Central Superior Service Exams
The CSS examination is divided into four parts: Written Examination, Medical Examination, Psychological test, and Viva Voce.
1. Written Examination: The Written Examination maybe Objective and Subjective and it carries a total of 1,200 marks. In the written examination, candidates are to take all compulsory subject papers which carry a total of 600 marks, and selected subjects from the optional subjects. To qualify in Compulsory papers, you need to attain 40% marks, while for Optional Exams you need 33%.
N/B: You can only pick your preferred optional paper from the list of optional subjects specified by FPSC with regards your preferred Educational discipline.
2. Medical Examination: Once you are done with your Written Examination, you are required to undergo a Medical test. This Medical test is aimed at checking the physical and Mental health of candidates, and Candidates who fail to fulfill the Medical requirements will not be chosen.
RECOMMENDED: Salary of lawyers in India
3. Psychological test: This test is designated to test the mental aptness, attitude, and behavioral traits of each candidate with regards of their competency to undergo state service. If a Candidate misses the Psychological test, he or she will be barred from appearing for the Viva Voce.
4. Viva Voce: Viva Voce is an interview which accesses the intelligence and mental readiness of a CSS candidate. The Interview is also necessary for accessing the Candidates suitability for the services which he or she entered.
Also see: Top 10 Cheapest universities in canada
How To Apply For the Central Superior Service Exam
Generally, the advertisement of the CSS exam stating it's dates and time is usually published annually in all National and Local Newspaper in September. Thus, upon the publication interested Candidates are to proceed to deposit the CSS exam fee in any Government treasury, state or National bank of Pakistan.
After making the deposit, you are required to fill the online application form on the official website of FPSC and take a printout of the same online form. After which you are to dispatch the acquired hardcopy of the online form generated, photographs, and Copy of Educational certificate, and therefore proceed to submit these documents and Bank receipt to the FPSC headquarters in Islamabad.
Also see: Exceptions to the rule in Rylands v Fletcher
Requirements To Apply For the CSS Exam
To apply for the CSS exam, you must be within the age limit of 21-30 years. However, this age limit may be relaxed by 2 years (I.e 21-32) for candidates who are currently serving as a Government employee and has remained in Service for at least two years or Candidates belonging to scheduled castes and Buddhist community who are disabled either physically, visually, or are deaf and dumb.
If you fall within the age of 21-30 or the exceptional cases stated above, you may apply for the CSS exam but subject to following conditions.
a. You must be a Citizen of Pakistan or a permanent resident of the State of Azad Jammu and Kashmir.
b. You must attain at least a Second division degree from a University of Pakistan or an equivalent qualification from a foreign University recognized by the Higher Education Commission (HEC) which is the statutory body of Pakistan which oversee, fund, accredits, and regulate Higher Educational institutions in the Country.
c. Peradventure you failed to attain at least a Second division in your Bachelor's degree, you will only be eligible to apply if you have obtained a Higher division in Master's degree.
d. You must not have appeared in a CSS Exam for up to three times
Upon the fulfillment of all aforementioned requirements, you may be eligible to sit for the CSS Examination.
Also see: How to become a successful lawyer: 9 qualities you need
How To Pass the CSS Exam
The CSS exam consists of 1,500 marks, Written Examination accounts for 1,200 while Viva Voce accounts for 300 marks.
The Written Examination consists of twelve subjects, Six compulsory and six electives. To therefore pass the CSS Examination you must attain a minimum passing mark of 40 in each subject and overall 600 marks. Each compulsory subject accounts for 100 marks each, these subject are: English Essay, English (Précis and Composition), General Science and Ability, Current Affairs, Pakistan affairs, and Islamic studies.
Let's now analyze how to pass these Compulsory subjects:
a. English Essay
The English essay paper is designed to assess the writing skills, grammatical accuracy, creativity, ideas, and expression of candidates. Hence, to pass you are to possess mastery of English Language, structure of an essay, sentence structure, grammatical expression, paragraphing, coherence, brainstorming of your essay topic, and importantly you are to practice writing Essay, as continuous writing is the only way you may become perfect in Essay Writing.
Importantly, you should study past papers to have an idea of Essay topics generally asked, and you should read Newspapers, quality books on philosophy, Sociology, Economics, history, and Politics to keep abreast with memorial or current issues as Essay topics usually border on these Trending or recurrent issues.
b. English Précis and Composition
This Paper is usually concerned with your expression rather than argument. Thus, it is a test of your Literary skills and command of English Language. It is instructive to note that success in this subject depends on your work on your Vocabulary, Spelling, and comprehension prior.
c. General Science and Ability
The General Science carries 60 marks, while General ability carries  40 marks. This paper consist of Multiple Choice Questions as well as subjective, and it relates to basic topics of Science subjects, questions, facts, and issues related to everyday science. For example: Pollution, Greenhouse effect, et cetera.
Questions herein are not difficult and it is something you will easily pass provided you prepare adequately in addition to applying Logical reasoning for the General ability part, and basic knowledge for the General Science part.
Also see: Best Science courses to study in the university
d. Current Affairs
This is quite an easy subject, hence passing it is crucial in you passing the bCSS Examination. To pass Current Affairs, you must be acquainted with Current Affairs in Pakistan by reading National and International Newspapers, Current Affairs digest, Foreign Policy magazine, Dawn and express Tribune.
e. Pakistan Affairs
Questions in this paper usually relates to Political, Social, and Economic happenings in Pakistan. Hence, to pass the paper you need to prepare in proper lines by going through the syllabus, past questions, and having an updated knowledge of History, Political, Social, Cultural, and religious happenings in Pakistan.
f. Islamic Studies
This Paper is designed to assess your knowledge about Islam and it's utility in practical life.  To therefore pass this paper, you are to read and acquire basic knowledge about the Islamic religion, study the past questions, and sort out the most repeated and important 50 questions, at least 5 hadith's and Ayats from each Topic and read adequately.
Furthermore, in Writing this paper, a Coherent and impressive introduction in answering the question is important to getting a high score in this paper. Also, stating the relevant Quran to your question and focusing on what you're going to write while avoiding spelling and grammatical errors will boast your score in this paper.
Having elucidated on the Compulsory papers, how then do we pass the Optional papers?
It is instructive to note that the six optional subjects is chosen at the discretion of each candidate, and the selection of optional subject is very important to your Success in the Examination, and as such should be selected carefully so as you may come out in flying colours in the Exam. Some factors you may consider in carefully selecting your Optional subjects are: Whether the Subject falls within your Educational background or knowledge, the Scoring trends in the subject, Whether the Subject falls within your aptitude, whether the subject may allow you to express your general opinion, Whether it is a subject  you can attain the maximum marks, and whether the subject is a scoring subject.
A scoring subject may be determined by: it's syllabus (most scoring subjects have a shorter syllabus), Repetition of Questions in Exams, Success rate in the subject, and whether one can easily understand the subject.
Where you put these factors into consideration in choosing your Optional papers, you will easily pass your optional papers.
Also see: Best online universities in the world to attend
In conclusion, it's Important to note that in addition to specific tips on passing all subjects in your CSS examination, you must take note of the following General tips on passing the CSS Examination:
You should prepare adequately and be confident while preparing and sitting for the Exam.
Proper time management while preparing and writing your exam.
Note taking of your key points will be very important as it will aid remembrance and easy reference to it.
You should Watch quality educational videos, this will also aid your remembrance of the topic or concept you have watched.
You should create a Study plan and timetable
Eat good food, fruits, and engage in healthy activities such as Exercise and other mental activities which will ignite your brain, refresh your mind and body, and make you read and assimilate better.
Furthermore, you should understand and apply the rules and regulations of the Examination.
Application of all these mentioned in this Article will ensure that you will prepare in proper lines, therefore ensuring that you pass your CSS examination excellently.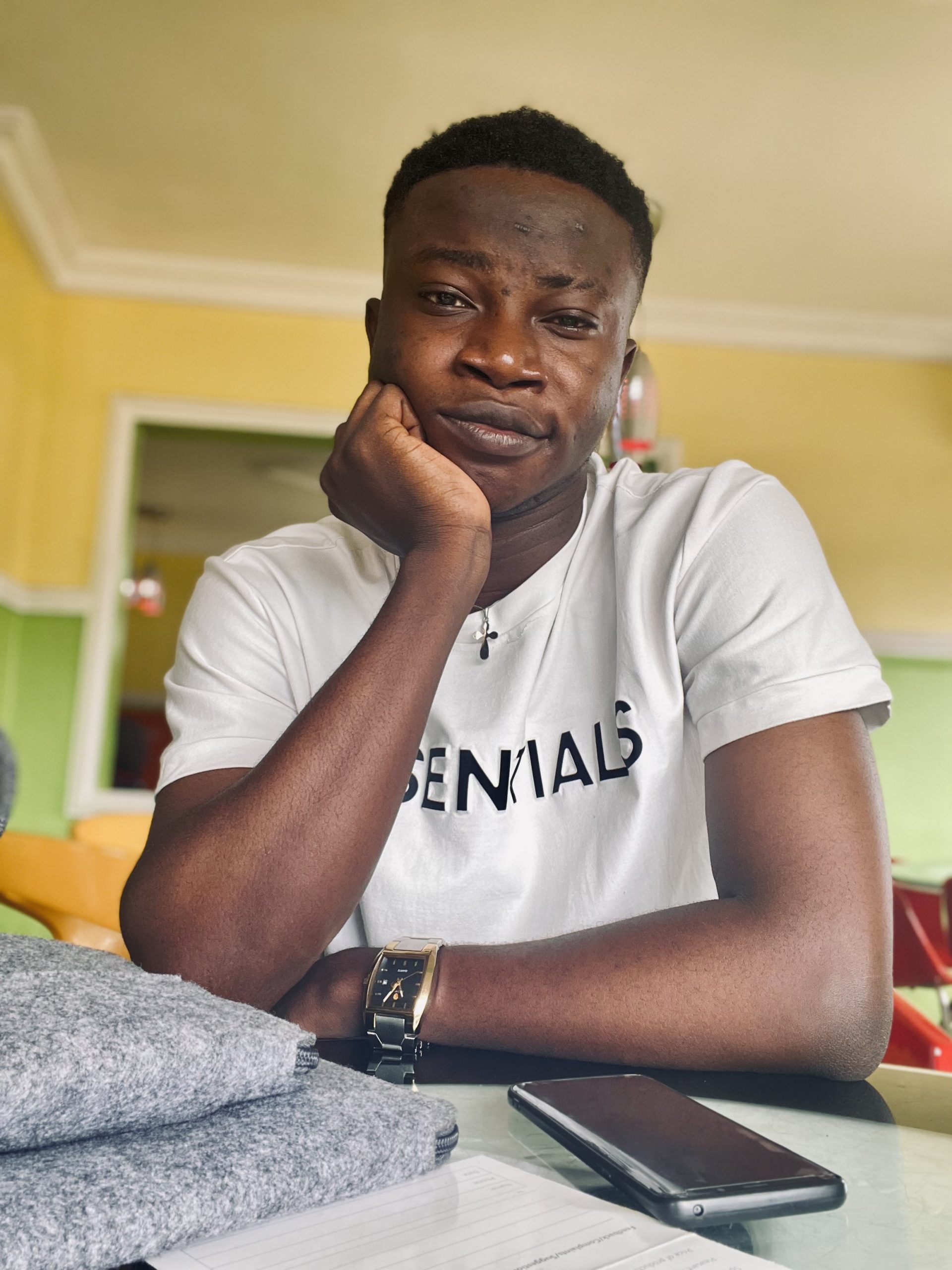 Edeh Samuel Chukwuemeka ACMC, is a Law Student and a Certified Mediator/Conciliator in Nigeria. He is also a Developer with knowledge in HTML, CSS, JS, PHP and React Native. Samuel is bent on changing the legal profession by building Web and Mobile Apps that will make legal research a lot easier.