The  numbers of businesses in Nigeria is overwhelming. However, only a few of these businesses has been registered. The importance of having your business registered cannot be overemphasized, as it entitles your business to be regarded as a Legal entity, be able to obtain government grants, business loan, startup capital, foreign investments, and also attracts more customers as people outside your niche will not regard your business where it's in your personal name without any license, registration or certificate of incorporation. For this reasons and more, I have decided to share knowledge on how you can register a business name in Nigeria.
Also see: How to Sue Someone to Court in Nigeria
How To Register Your Business Name in Nigeria
To register your business in Nigeria, you must do the following:
1. Search for your business name availability: In Nigeria, there is a rule that two individuals can't have the same business name. For example, if I have a business name called NBB consultants, Tunde cannot register a business name NBB or NBB consultants as long as I registered my business name NBB  before his, whether or not Tunde has been using the name for many years.
Therefore, to register your business in Nigeria, you have to check whether your proposed business name is still available. To check it's availability, you are to visit the Corporate Affairs Commission (CAC) website and do a website search. Where the website search confirms that there is no pre-existing business with your proposed name, you are to conduct an official search using the CAC online portal. This search confirms your name availability and permits the reservation of such name in Nigeria for the period of 90 days.
Also see: Differences between Custom and customary law
2. Apply for Business name Registration: Immediately your business name has been approved and reserved for 90 days, you are required to complete and submit the required forms for the registration of your business.  Information contained in this form includes: Your approved name of business, General nature of the business, address of the business, name, address, occupation and other details of the proprietaries of the business, signature of the proprietors and two passport sized photographs.
3. Payment of the Applicable fee: Once you have filled and submitted the required registration forms, you are to pay the applicable fee for registering a business name in Nigeria.  According to CAC, the fee for registering a business name in Nigeria is now 5000 Naira, as opposed to it's previous cost of 10,000 Naira. The reservation of the business name costs 500 Naira, and the registration form of the business name costs 250 Naira. That's a total of 5,750 Naira as the case maybe.
It is instructive to note that when registering a business name in Nigeria, such business name must be 100% unique, must not be offensive, must not be contrary to public policy, must not contain terms which in the opinion of the commission has the capability of misleading the nature or extent of activities of the business, and it must not in the opinion of CAC, violate any existing trademark or existing business name in Nigeria ( unless the consent of the owner is obtained).
Also see: Ways of acquiring citizenship in Nigeria
Furthermore, the fact you have acquired a business name does not make you an owner of a company nor qualify your business to enjoy the benefits of a company. To be regarded as a Company, you must register your business name as a Company. But how do you register as a Company?
How To Register Your Company in Nigeria
You are to check the availability of your proposed company name. Where your proposed company name is available, you can reserve it for 60 days. In reserving your name, such name should be unique and it shouldn't include generic names and names that contain words like: Chamber of commerce, National, Government, Regional, Municipal, Cooperative, Chartered and Holding.
You are to choose the type of Company you want to operate, the company's objective, business, and it's registered principal address.
You are to register the details of the shareholders of the company. Their details will include: Their names, residential address, occupation, email address, mobile phone number and recognized identity document.
You are to prepare the necessary documents required for the registration of the company. Such documents include: Notice of registered address of the business, list, particulars and consent of the first directors of the company and the memorandum and articles of Association.
Then you are to make the relevant payment required by CAC, and submit these documents.
Also see: Most lucrative areas of law for law students
After submission of these documents, the Corporate Affairs Commission will contact you if there are any queries, and if there are no queries, the Corporate affairs commission will inform you once the registration of your company is complete and once it's complete, you can go to their office to pick up your certificate of incorporation.
Your certificate of incorporation is essential to owning a company, and without a certificate of incorporation your company has not be legally created, and as such does not officially exist.
In conclusion, you should remember that having a business name is important, therefore with the knowledge you have acquired from this write-up and and further enquires on the practical aspect of acquiring a business name, you should go ahead  to register your business or company and have an official business/brand name.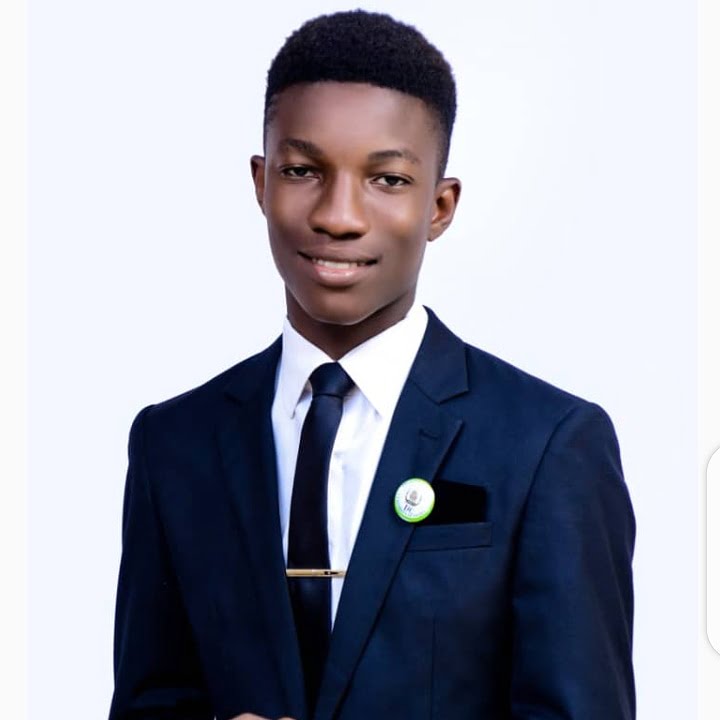 Tochukwu Anayo-Enechukwu  is a Public Speaker, Content Creator and Prolific Writer. His proficiency in writing has earned him numerous publications in National and International Magazines. Recently, he was awarded Co-author of Songs of Peace – The World's Biggest Anthology of Contemporary Poetry ever to be published. You can contact him via [email protected] or 08109494399.