Differences Between a Web Designer and a Web Developer: The organization, usefulness, and aesthetic appeal of a website are all created by a web designer. A web developer is someone who generates and maintains the fundamental coding for a website. A good web designer needs a wide range of creative, visual, and technological talents.
A web developer's job is to transform the web design into an useable website using coding languages like HTML, JavaScript, PHP, and Python. In this post, we'll discuss the jobs of a web designer and likewise a web developer, as well as how they differ.
Recommended: Best Online Universities in the World
The role of a Web Developer
The major responsibility of a web developer is to create and keep up the website's basic framework. Their employment requires them to use intricate code and sophisticated programming languages, among other technical tasks. In essence, they translate the thoughts and ideas presented by designers into actual, live, and fully-functional websites.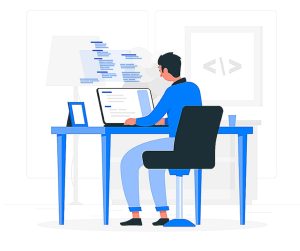 A web developer's unique responsibilities include building the website from the ground up. Incorporating user-facing features and functionality as well as coding and setting up the server and databases on the back end are all included in this. A variety of post-launch services, including continuing support and maintenance and resolving server or hosting difficulties, may also be handled by them, in addition to testing and debugging.
It could be helpful to make an analogy between web development and another industry, like building, to better comprehend what it entails. As a building company is to a new home, a web developer is to a website. The developer builds the foundation for a practical, sound building using the design plans and blueprints created by the architect (web designer).
Also see: Best places to learn programming online
The role of a Web designer
Tasks and duties for web designers are various. The layout and aesthetic components of a website are the primary responsibility of a designer. It is frequently their aim to make the website both aesthetically beautiful and user-friendly so that visitors are enticed to remain as long as they can. This includes the overall foundation and layout structure, as well as thinking about and creating conversion-generating components and designing web pages in a way that works well across different devices.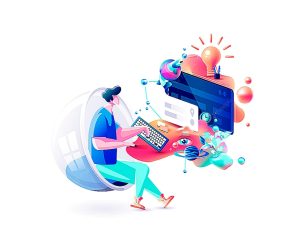 Web designers must follow a few rules and best practices, as well as remain current on the most recent web design trends. They frequently work with typefaces, color schemes, and other design elements related to brands.
A web designer must also think about how their design may impact the website's code. Developers then use the site's code to bring the site's structure and mockup to life. The job of web designers frequently involves certain post-launch services. They could offer services for content production and updating, maintenance and monitoring, and regular performance evaluations.
Also see: Does Coding/Programming Require Math? See Answer
Similarities between web development and web design
For businesses to establish and maintain a solid online presence, web design and web development are essential. These two positions complement one another and, in some circumstances, may be held by the same individual. Although at varying levels, programming expertise is necessary for both web designers and web developers.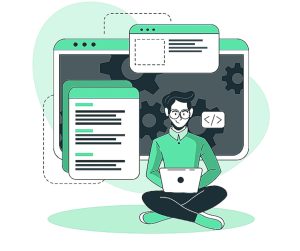 In order to evaluate various design and function possibilities and find the optimal match, they must also possess excellent analytical and problem-solving abilities. Finally, it's important for web designers and web developers to keep up with the newest developments in their respective professions. When done well, design and development produce a seamless tech-driven concept that ties into and advances a company's mission and enables the company to reach out to more customers more effectively.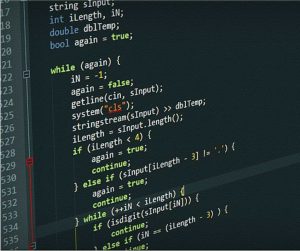 Also see: How to choose the right business for yourself
Differences between a web developer and web designer
1. The majority of web designers do not code: The overall appearance and feel of a website are the responsibility of web designers. They may make pictures using a visual editor like Photoshop or layouts and high-fidelity mockups using an app prototyping and animation tool like InVision Studio.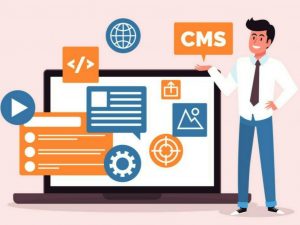 However, none of these primary duties call for programming. Web designers may use their visual skills to develop your website without knowing how to code thanks to the rise of content management systems (CMS) like WordPress and no-code website builders like Wix. This goes beyond their conventional job as visual designers.
2. Web designers don't produce assets: The programmers with the coding expertise required to increase a website's functionality are known as web developers. Using HTML, CSS, and JavaScript, they convert the wireframes and mockups of the designer into code.
The pictures used as the background for buttons, color palettes, and typefaces are examples of visual assets that web developers often don't have to produce themselves. To integrate them into the page, they only need to employ code.
Recommended: Most Famous People In The World 2023
3. In general, web developers cost more than web designers: Employing a web developer is typically more expensive than hiring a web designer. The average pay for web engineers is $36 per hour, while the average pay for web designers is $29 per hour, according to ZipRecruiter.
The main explanation for this disparity is most likely supply and demand—there are more designers than developers, and coding in general is in high demand. The difference in pricing gets less as coding becomes more commonplace across the skill pool. You pay for experience when employing developers or designers when it comes to competence.
4. Web designers and web developers use different working tools: Webweb designers and web developers use?sites and web apps are made by web developers using computer languages like HTML, CSS, and Javascript. They'll probably also use other languages to build up databases, user authentication, email services, and other technical components of websites. To do this, developers create the technical information (the code) that will display the data using a number of crucial tools such text editors, command line interfaces, and version control systems.
It is not the main responsibility of web designers to understand how the code functions, but rather to make sure it is aesthetically beautiful and user-friendly for website visitors. They will use graphic design applications, such as Adobe Photoshop, Illustrator, Inkscape (a fantastic Photoshop substitute), and GIMP. In the end, they will create prototypes and wireframes to develop the website's layout. Designers are in charge of information flow and may even be in charge of website statistics.
Recommended: Differences Between Coding and Programming
5. Web designers and web developers use different portfolios: Developers will mostly use GitHub to showcase their amazing coding work repositories. This will show other developers how effectively the developer can rework and abstract their code to make it beautiful and readable. There are a ton of additional developer portfolio websites available as well.  Occasionally, developers' static websites and web apps can be shown using cloud-based website hosting services like AWS (Amazon Web Services) and Heroku.com.
Designers may showcase their creativity on websites like Behance.com and Dribble.com. These websites provide designers the chance to showcase their originality, graphic design skills, and color scheme mastery. We have nine striking UX design portfolios for you to browse in order to give you a better understanding.
Recommended: Differences Between Legal Mortgage and Equitable Mortgage
Conclusion
Because of the ambiguity around the phrases "Web Design" and "Web Development," small and medium-sized businesses who are looking to launch a website or redesign an existing one may become perplexed. Despite the fact that some people are capable of doing both, many businesses use dedicated designers who produce the website layout before passing the design files on to a programmer who completes the development step. The prevalent misunderstanding that design and development are synonymous will hopefully be dispelled by this essay.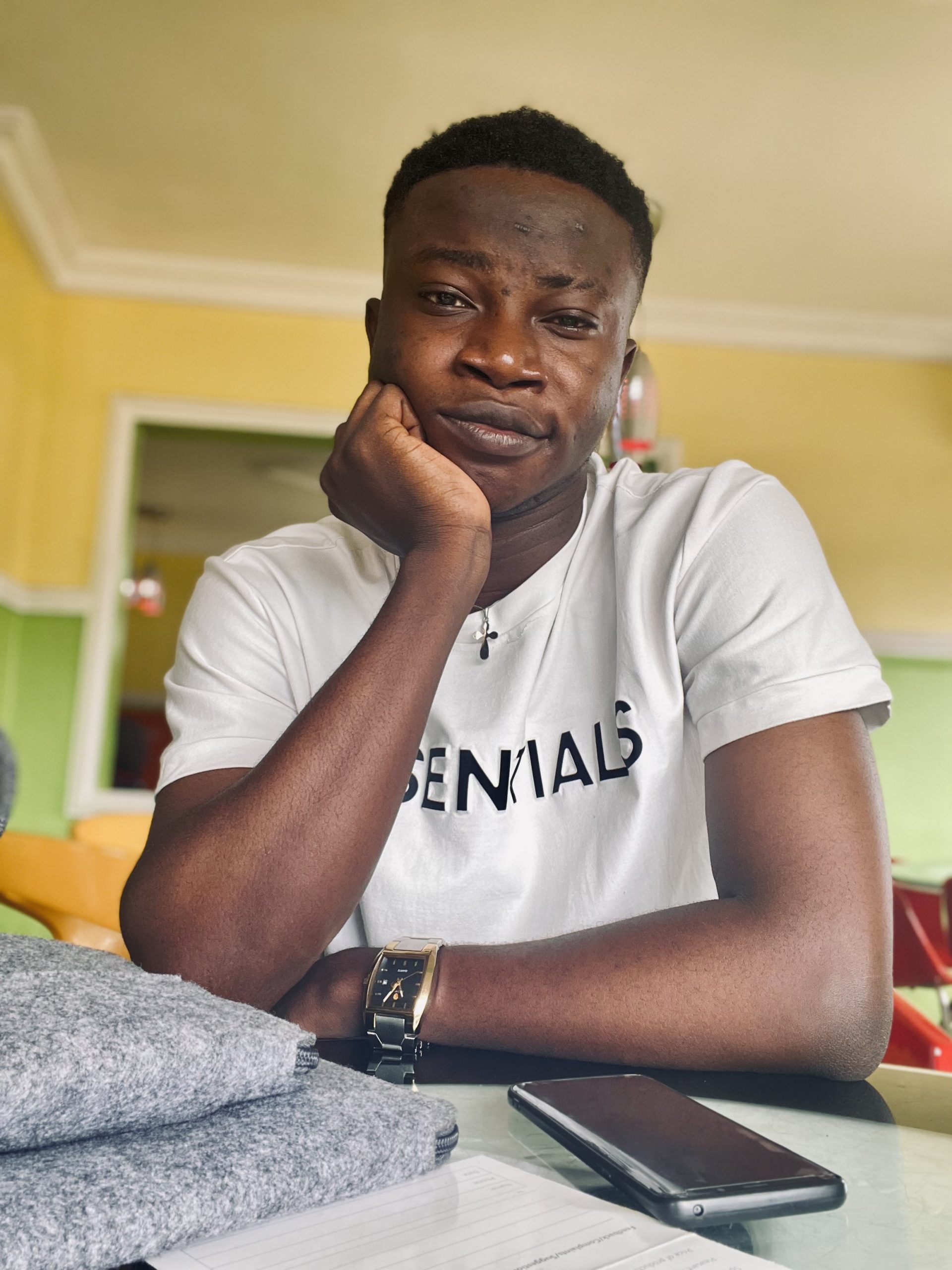 Edeh Samuel Chukwuemeka ACMC, is a Law Student and a Certified Mediator/Conciliator in Nigeria. He is also a Developer with knowledge in HTML, CSS, JS, PHP and React Native. Samuel is bent on changing the legal profession by building Web and Mobile Apps that will make legal research a lot easier.