Countries with the Best Education System in Africa: Obtaining an education is more than a basic human right. It's critical for expanding job and income prospects. Education is essential because it is a form of human capital investment. This has enormous implications on a variety of levels and sectors. It is beneficial to the person, the family, the community, and the country. Education is one way to accomplish long-term poverty reduction and change.
As a result, every effort to effect long-term change must include some type of teaching. Providing children with a high-quality education reflects the reality that every kid has inherent human rights and should be treated with respect. Poverty, violence, abuse, exploitation, and other unpleasant outcomes arise when children do not have access to education.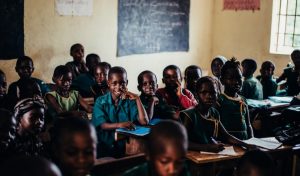 Unfortunately, for destitute or underprivileged households in Africa, obtaining a quality education is difficult. The supportive environment has a significant impact on the quality of education that children get. This setting comprises books and school supplies, as well as necessary learning resources. A caring environment also involves constant financial assistance so that children may count on being able to attend school and complete their education.
Recommended: African countries with the most beautiful women in Africa
Challenges to Education in Africa
Sub-Saharan Africa, according to UNESCO, has the highest rates of educational exclusion of any area. One-third of children aged 12 to 14 years are followed by one-third of adolescents aged 12 to 14. According to UIS data, about 60% of young people between the ages of 15 and 17 do not attend school.
In addition, 9 million girls between the ages of 6 and 11 in the region will never attend school. As a result, many students are compelled to drop out of school due to financial difficulties or a lack of resources. According to the United Nations, 42% of African students would drop out before completing basic school.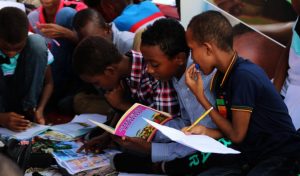 1. Weaknesses of Lecturers: The majority of lecturers in Africa do not complete their tasks properly. They have no idea how to provide high-quality services to students at numerous African universities. They fail to update their lecture notes, rely on textbooks that their "forefathers" used throughout their studies, and do not keep up with technological advancements.
Some of them just scribble notes to the pupils without explaining what the messages are about. How many African professors have laptops or PCs with current information? Do Engineering and other departments' instructors keep up with the most recent breakthroughs in their fields?
Also see: Effects of social media on students
2. Failure of the government in the provision of funds: Another significant factor that has a great impeding effect on Africa's educational advancement is government failure. Selfishness runs through the blood of many regimes on this continent. They're more interested in finding ways to divert the funds that are meant for the public.
One can ask, "Do I believe their children are likewise affected since they are members of the community?". They take their children to outside countries where they may receive a better education. Many tertiary institutions in Africa are on strike because governments do not want to invest in improving education quality through funding.
This is nothing new in Nigeria, where the government ignores the importance of the industry.
3. Lack of practical experience: In many African schools, pupils are taught with little or no practical experience. This problem arises at all levels of education, from elementary to higher education. This is one of the causes behind Africa's high maternal mortality rate. The majority of African doctors are unprepared to deal with pregnant women during childbirth.
The Maternal Mortality Ratio (MMR) for developing nations is 15 times higher than for industrialized regions, according to the research. Sub-Saharan Africa accounts for 56% of all maternal fatalities worldwide (UNFPA Global Site). A medical doctor on the African continent lacks the necessary abilities to deliver a kid.
Child mortality remains greatest in Sub-Saharan Africa, where one out of every nine children dies before reaching the age of five.
Recommended: Most profitable skills to learn online in 2022
4. The setting for learning: The learning environment refers to the environment in which students do their daily studies. Students' classrooms and lecture halls are not adequately structured. The type of atmosphere in which pupils learn is quite important. The problem with kids' study surroundings is that they are crammed with them.
A lecture space that was supposed to hold 50 pupils now has around 150 people in it. This renders the pupils' comprehension useless. Undergraduate students at several Nigerian higher institutions still study outside in the sun. Students perform poorly in their respective departments as a result of this disease.
5. Non-patriotism: This refers to a lack of patriotism. It is a circumstance in which a citizen opposes the actions taking place in his or her nation. Traveling to other countries brings delight to the skilled instructors and lecturers in this country. This industry is undervalued by them. They are constantly on the go, rather than aiding in the growth of the African continent's education department.
And also, the wealthy and high-income citizens do not volunteer to lend a helping hand to Africa's education sector. They were expected to donate a tiny portion of their income to the education sector. They make money by investing in international banks, which enriches foreign countries.
Recommended: Causes, Effects and Solutions to Conflict in Africa
7. Crises: Many governments in the African continent are experiencing both political and military problems. Students are unable to continue their studies as a result of these ailments, which have an impact on the educational industry. Throughout these crises, several types of equipment and infrastructure used in Africa's education system are compromised.
Boko Haram terrorists stormed a boarding school in Damaturu, the capital of Yobe state, in June 2013, killing individuals including secondary school pupils and instructors. More than a dozen primary schools in northern Nigeria have been burned down by Boko Haram. Furthermore, in late April, assaults on two Sunday services at Bayero University resulted in the deaths of over 16 individuals.
Recommended: Advantages and Disadvantages of the Internet
Possible solutions to the challenges of the education system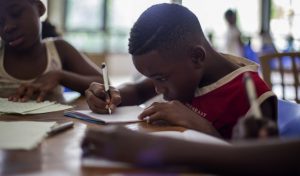 1. Adequate government spending: Through sufficient funding, all of the continent's leaders should transform the face of education. The money will be utilized to purchase a variety of machines that students will need to complete their studies. This will encourage pupils to learn more and tackle societal issues independently.
Students will be in a pleasant mood for their studies if the learning environment is well-funded. More lecture halls and classrooms for students will be built with adequate government financing. These classrooms will be able to accommodate the pupils after this is completed.
2. Strict security: Strict security is critical for the success of the education industry. Students will gain confidence in their academics as a result of this. The academic facilities will be safeguarded by security.
In many African institutions, the government needs to establish robust security agencies. When this is accomplished, the continent's challenges will be alleviated, and the education sector will be strengthened.
Recommended: How to become a successful business entrepreneur
3. Patriotism: Educated Africans should be proud of their homelands. They must understand that the success of the educational sector benefits everyone. They will put up their best efforts to raise tomorrow's leaders once they recognize this.
The affluent and powerful should take an interest in supporting African tertiary institutions. Rather than investing in foreign banks, they could support the education sector to benefit residents. This will go a long way toward ensuring that learning in Africa remains stable.
Also see: How to become an excellent mathematics student
Ranking of the countries with the best education system in Africa 2023
Africa is home to 54 countries, but which African countries have the finest educational systems? Although the majority of African countries are regarded as developing, others are carving out a space for themselves in terms of education.
To identify the finest education systems based on skill development, the World Education Forum consulted 140 countries, including 38 African countries. The report's criteria were the overall level of labor competence as well as the amount and quality of schooling in each nation. Digital literacy, interpersonal skills, and the capacity to think critically and creatively are all factors to consider.
1. Seychelles: It is the only African country in the top 50 education systems in the world, ranking 43rd ahead of Ukraine, Hungary, Russia, and the United Arab Emirates. It is ranked 28th in the world for Critical Thinking in Teaching and 34th for Graduate Skillset. Seychelles is the first and only African country to have fully accomplished UNESCO's "education for all" aim.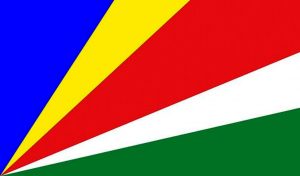 Seychelles is an archipelago island republic in the Indian Ocean with a population of 98,347 people. The country has a 95.87 percent literacy rate and is ranked 28th in the world for teaching and critical thinking. With 69.3 points, it also ranks top among African countries with the finest education. Education is obligatory until the age of 16, and then free until the age of 18. Uniforms must be purchased, although books and tuition are not.
The gross primary enrolment rate was 114% in 2002, while the net primary enrollment rate was 100%. The gross and net enrolment ratios are calculated using the number of kids nominally registered in primary school and do not always represent actual school attendance. There are no statistics on primary school attendance in Seychelles. In 2002, 99 percent of pupils who began primary education were expected to complete the fifth grade.
In 1993, in response to public criticism, the government removed the need for NYS participation as a prerequisite for admission to the Polytechnic. It did, however, actively urge students to finish NYS before starting employment at the age of eighteen. Teacher education (302), business studies (255), humanities and science (226), and hotels and tourism (226) had the most pupils (132).
The University of Seychelles was founded on September 17, 2009. Currently, there are 175 students spread throughout two campuses. The main site is located in Anse Royale, and the School of Education's second campus is located in Mont Fleuri.
2. Tunisia: Tunisian education is compulsory and free to all its citizen who are due for education up to the age at which he/she completes the secondary education. It has focused on its educational system and has invested 20% of its national budget into the educational sector. Tunisian educational system is the 71st among the best educational systems around the world with the rate of 61.4%.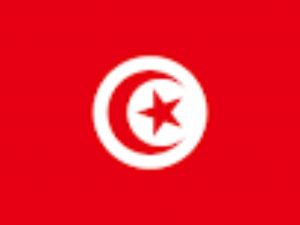 Recently, Tunisian education is rated high occasionally in different levels of education globally. For instance, it is rated the 51st best country in prumary education system in the entire world, and rated the 49th best country in mathematics and science in different levels of education but according to the world Economic Forum, it is the 3rd in Mathematics and Science Education.
3. Mauritius: Education in Mauritius is compulsory until the student gets to the age of sixteen years old when he/she must have completed his/her secondary education. Mauritius has over a million population and its government offers free transport to all the students so as to encourage and support their movement to their education centers regularly.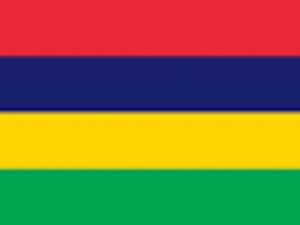 Mauritius is rated the 2nd best in mathematics and science educational system globally by the World Economic Forum. It is rated the 3rd best country in Africa with 61 points in educational system. It is the 47th best country in vocational training because of the quality of training it provides for the citizens.
Recently, Mauritius educational system is rated the 40th in staff trainings globally and its students are rated among the best students in Cambridge International Examinations worldwide.
Recommended: Differences between capitalism and socialism
4. South Africa: Recently, South African educational system is undergone some series of development and investment with an estimated expenditure of 18% from the country's budget in order to improve the country's standard of education thereby making it competitive in the global educational system in different levels of education (basic or primary, secondary, and tertiary education).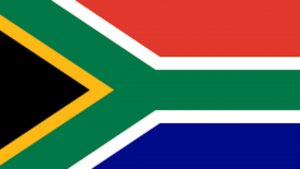 According to UNESCO, South Africa is rated the 4th best country in Africa in educational development with 58.4 points, 84th best country in Africa in terms of Global Education System, 55th best country in Africa in terms of educational staff trainings, 53rd best country in Africa in schooling generally and globally, and it has 94% literacy rate.
Also see: Countries That Make The Best Music In The World 2022
5. Algeria: The Algerian government offers free education to its children and eligible citizens and makes it compulsory for all its citizens who have attained the aged of six to fifteen. Algerian government is so interested in the education of its citizens in that it enrolls them till their secondary education (that is halfway to higher education).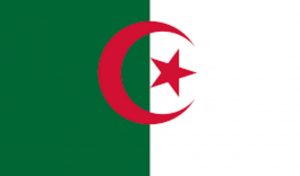 Algeria is the second country in the Northern part of Africa with the best educational system. Recently, it is rated the 88th best country in the Global education system as well as the 65th best African country in terms of school life expectancy globally. It is also the 5th best in Africa with a literacy rate of 75% and 57.4 points.
Also see: Differences Between Interest and Dividend
6. Botswana: Botswana is also rated the 92nd best country in the Global education system, the 76th best country in Africa in terms of school life expectancy as well as the 67th best country in Africa in educational staff training globally with a literacy rate of 88% and a score of 56.7 points.
These rates were achieved based on the country's efforts in making education compulsory for its citizens who have attained the age interval of 4 to 18 thereby encouraging its citizens to attain education.
Recommended: How To Make People Respect You
7. Kenya: Kenya is one of the countries located in the eastern part of Africa which has a high quest and thirst and has put in efforts for educational growth and development and that is why it is rated the 95th best country in the Global education system with 78.7% literacy rate. Kenyan Education is compulsory for its citizens who have attained the age interval of 6 to 17 years.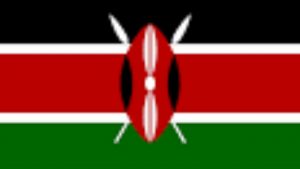 Kenya is also rated the 43rd in digital skills globally, 21st in finding skilled employees globally, and a score of 55.4 points for its educational efforts. The Kenyan government invests in its educational sector with an estimated rate of 17.58% of its budget according to different reports stated in the year 2017 which are still relevant today.
8. Cape Verde: Cape Verde is an island in the central Atlantic Ocean and one of the African countries to work on their educational system recently. Its government offers free education to the citizens who have attained the age of 12 years old and mandatory education for its citizens who have attained the age interval of 6 to 14 years.
The country is rated with 80% literacy rate, 8th best African country in terms of educational system, 533 points plus 71st on finding skilled employees, and 53rd best country in teaching and critical thinking globally.
Recommended: Differences Between Marketing And Advertising
9. Egypt: Recently, it is also rated the 99th best country by the Global education system with the rate of 71% literacy rate and 52.8 points. According to UNESCO, Egypt is the 70th best country in the world in terms of digital skills and its government offers compulsory and free education to Egyptians who have attained the age of six to 15 years as it looks forward to making education in the secondary level compulsory to its citizens.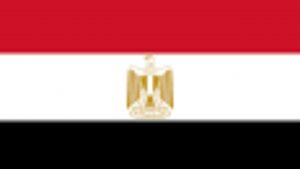 10. Namibia: Namibian educational system is rated 52.7% and 88.2% in terms of critical thinking and teaching. It is the 82nd and 43rd best country in educational staff training globally and also the 100th best in the Global Education System and that shows its effectiveness in educational sector.
Namibian government funds education for its citizens who have attained the age interval of 6 to 16 years old and recently, their government still plans to extend and offer the citizens the best educational systems and infrastructures.
Recommended: How To Improve Your Handwriting: 12 EffectiveTips
11. Nigeria: Nigerian educational system is divided into different sectors which include: basic or primary, secondary, and tertiary education and its educational system has attracted international students that helped in growing their education. Recently, the country is rated 124th best in educational system globally and the 11th best in Africa.
12. Ghana: Ghanian education has been rated 104th globally and the12th best in Africa with a literacy rate of 79.04% among the citizens who have attained the age of 15 years and above who can also understand, read, and write. Ghanian education system is divided into: basic or primary, secondary, and tertiary education as basic education is free and compulsory to children who have attained the age interval of 4 to 15 years.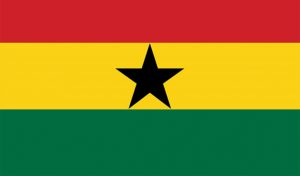 However, the free and compulsory education offer lasts up to 12 years old. Recently, the Ghanian education system, especially the university level, is very competitive in the different work fields such as: law, business, pharmacy, engineering, and medicine and this has helped the country to stand out and has led to the standard of its educational system.
Recommended: Best Secondary Schools in Africa
13. Zimbabwe: Zimbabwe's literacy rate is 83.58% as its educational system mandates seven years as the urban primary schools teach in English before joining secondary school.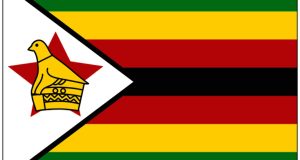 However, Zimbabwean educational system uses two primary languages which are: Shona and Ndebele English.
14. Rwanda: Recently, Rwanda's literacy rate is 73.22% and it is rated the 128th best in the world as theccountry with the best education as its educational system runs on a 6-3-3-4 system that includes Primary school that lasts for 6 years, the junior secondary takes 3 years, the secondary level takes 3 years, and the high level (University) takes 4 years.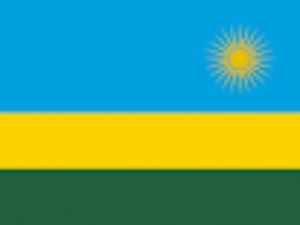 As part of the government's policy to improve school enrollment and attendance of deprived children, Rwanda introduced free education to provide more equitable educational opportunities for its citizens.
Recommended: Best Police Force In The World
15. Malawi: Malawian educational system is rated the 148th globally with a literacy rate of 65.75% as its first eight years of education are compulsory and the first four years of teaching are done in the country's local language and shifts the foreign language (English) to balance its educational system.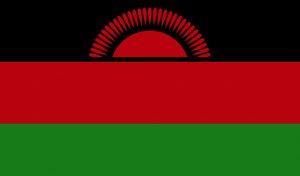 The Malawian government offers free education to primary level regardless of the few challenges the educational sector faces.
Recommended: Countries with the best judicial system in the world
Conclusion
Education is an indispensable industry and cannot be done without in any way. This industry must be established for Africa to catch up to other industrialized countries. The issues have been examined, as well as potential remedies. The government and citizenry should work together to promote Africa's education department.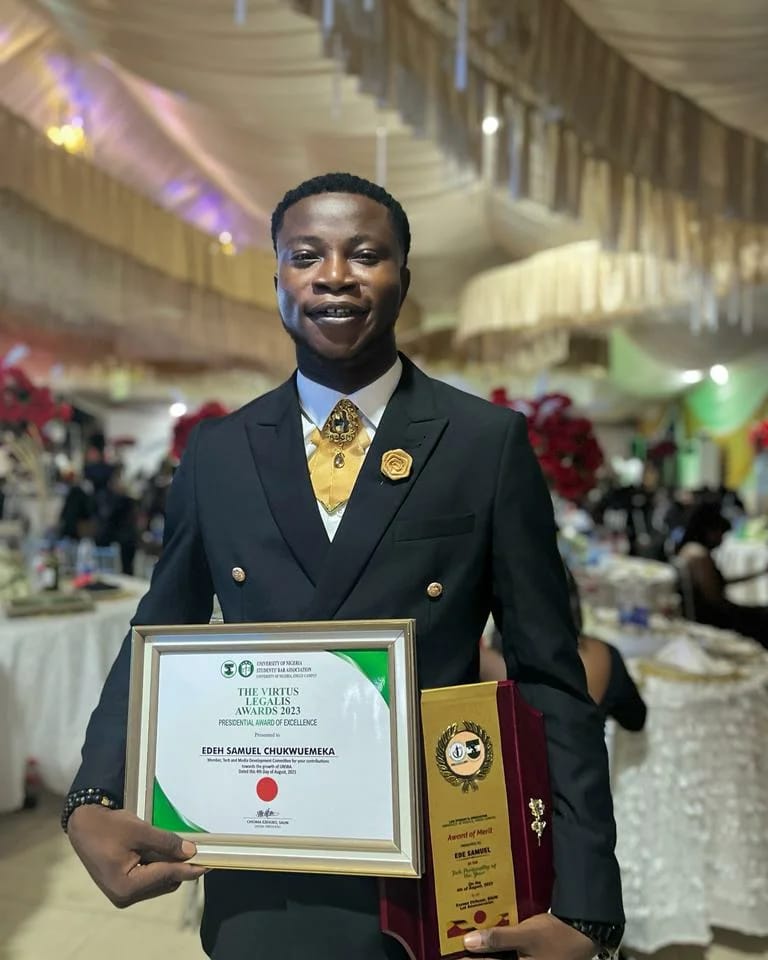 Edeh Samuel Chukwuemeka, ACMC, is a lawyer and a certified mediator/conciliator in Nigeria. He is also a developer with knowledge in various programming languages. Samuel is determined to leverage his skills in technology, SEO, and legal practice to revolutionize the legal profession worldwide by creating web and mobile applications that simplify legal research. Sam is also passionate about educating and providing valuable information to people.