If you have been searching the internet to know whether Ebonyi State University (Also known as EBSU) has release her Post UTME form for 2019/2020academic session, note that the university has actually released it. This notice was made by the management of Ebonyi State University (EBSU) through the university's official website (@ ebsu.edu.ng).
Consequent upon this, students who made EBSU their first or second choice of institution and also scored up to 170 in JAMB examination, are strongly advised to quickly purchase and register for the examination as sson as possible.
Anyways, before going to register, it will be wise to through this post because it contains everything you need to know about EBSU post UTME and how to pass the examination excellently.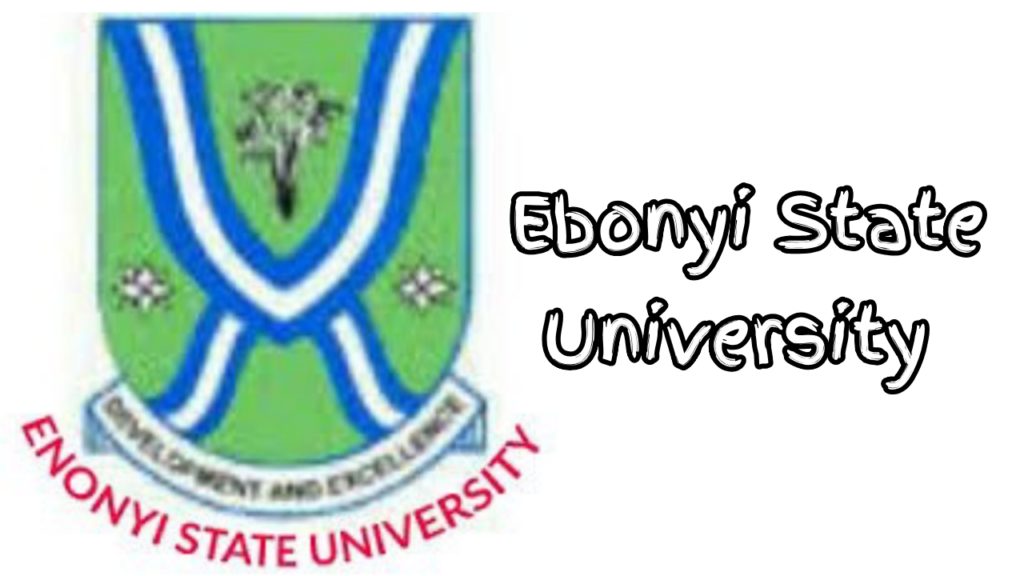 ALSO READ:
Is EBSU post UTME form for 2020/2021 out?
No! The Management of Ebonyi State University (EBSU) has not officially released her 2020/2021 post UTME form. This is apparently due to the ongoing Corona virus pandemic that has kept Nigerians on lockdown.
Nonetheless, we strongly believe that the university will definitely release her cutoff immediately the pandemic ends. Candidates who wishes to gain admission into EBSU are advised to keep reading their books and checking the internet for more updates concerning EBSU post UTME.
You can subscribe to our newsletter below the comment section to that you will be able to receive all our latest updates.
Eligibility for applying for EBSU post UTME
As you may know, not everyone can just apply for EBSU post UTME examination and be offered admission into the institution. EbSU actually has some requirements that will make one eligible or not eligible to participate in the examination. Consequently, below are the requirements that makes one eligible to participate in EBSU post UTME screening:
Candidates must make the Ebonyi State University (EBSU) their first choice of institution during the last JAMB registration.
Candidates must score up to 170 in the just concluded JAMB UTME examination.
Also read:
How much is EBSU post UTME form?
As usual, EBSU post form is sold at N2,000 (two thousand naira only). Interested candidates are required to purchase the form directly from the school's website either though Remita or Direct bank transaction (via Credit Card payment).
Also read: Cheapest universities in Nigeria you should attend
How to apply for EBSU post UTME form
Below are the official guidelines for applying for EBSU post UTME in 2019:
The Admission Exercise for the 2019/2020 Academic Session would be conducted on Central Admission Processing system (CAPS).
The Joint Admissions and Matriculation Board (JAMB) has approved that 1st choice Admission Exercise would be conducted from 21st August to 16th November, 2019 while 2nd choice admission will be conducted from 17th November, 2019 to 15th February, 2020.
Credit passes in O'level Mathematics and English Language respectively shall continue to form part of the mandatory general entry requirements for the 2019/2020 admission/registration into all EBSU regular undergraduate programmes.
EBSU will not write Post UTME Examination in 2019/2020 admission exercise.
Admission/Registration of candidates into undergraduate programmes of Faculty of Law and Medicine/Anatomy respectively shall continue to be based on possession of all relevant O'level entry requirements at one sitting.
There shall be no consideration for admission/registration of all candidates (successful pre-degree graduands inclusive) into undergraduate programmes without evidence of:
Minimum UTME (JAMB) result/score of 170 and
PDS with a minimum score of 170.
The NUC approved admission carrying capacity for EBSU remains 5117
There shall be no recommendation/admission of candidates into undergraduate programmes on Awaiting Result basis. For avoidance of doubt, no candidate who fails to present ready qualifying statement of result or certificate as evidence of fulfilment of prescribed entry requirements for admission through UTME or Direct Entry (D/E) shall be recommended/selected, admitted or registered provisionally.
In addition to other stipulated criteria for supplementary admission, no successful pre-degree graduate without a minimum UTME score of 170 shall be considered for admission.
No candidate with an average score of less than each of the Faculty's cut-off marks as in three(3) below, shall be considered for admission.
Pre-Degree graduates or candidates who neither put EBSU as first nor second choice University shall not be considered for admission except JAMB permits of it.
Direct Entry admission shall continue to take 10% of EBSU total quota.
Direct Entry admission seekers whose O'level result are not screened online may not be considered for admission.
A minimum of OND/OD Upper Credit shall continue to form basic criteria for Direct Entry admission into EBSU programmes.
Also read:
Best universities to study law in Nigeria
See the best universities to study Pharmacy in Nigeria
How to pass EBSU post UTME examination
To pass EBSU post UTME examination excellently, you need to know some important tips for the examination. This is actually why I wrote a comprehensive article on how to prepare and pass EBSU post UTME examination here. In that post, I carefully explained everything you need to smash EBSU post UTME. So I enjoin to quickly read that article now.
Accordingly, check out the video below for my ultimate guide to pass the post UTME examination of any institution in Nigeria. Trust me, you will love it.
Deadline for EBSU post UTME registration
Since EBSU post UTME form for 2020/2021 is still not released yet, the institution has also not fixed any date as deadline. A deadline will probably to fixed once 2020/2021 post UTME registration is on sale.
Also read:
Do you know it is possible to gain admission without Jamb? Find out how HERE
Meaning, Advantages and disadvantages of federal system of governments
Wrapping up
For now, this is all you need to know about EBSU post UTME screening form. Make sure you always check back this website for more updates about EBSU post UTME.
Meanwhile, hope this article satisfied you reason for visiting this page? If you still have any question or contribution about EBSU 2020/2021 post UTME examination, don't hesitate to send it using the comment section.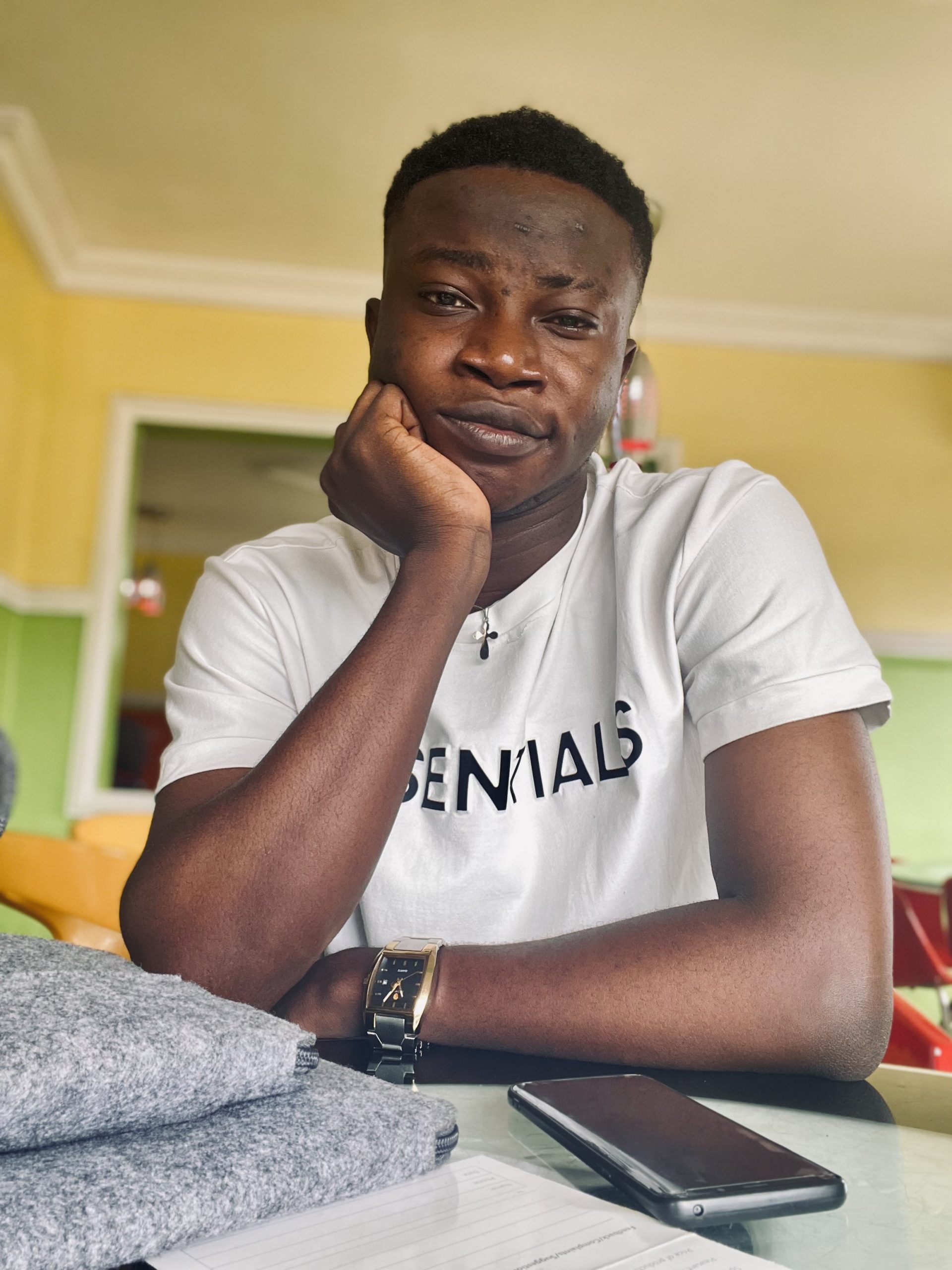 Edeh Samuel Chukwuemeka ACMC, is a Law Student and a Certified Mediator/Conciliator in Nigeria. He is also a Developer with knowledge in HTML, CSS, JS, PHP and React Native. Samuel is bent on changing the legal profession by building Web and Mobile Apps that will make legal research a lot easier.