Best Phones Under 50,000 Naira in Nigeria: Having the financial means to purchase a new phone isn't enough; determining which phone is best for your budget may be a difficult task. If you're in Nigeria and want to buy a new smartphone but only have around 50,000 Naira to spend, trust me, that price is more than plenty; while it won't buy you some of the higher-end smartphones, it should still be enough to get you a good all-around smartphone for day-to-day usage.
The issue at this price range is that there are a lot of cellphones available at this price point, and it can be tough to choose the best one, which is precisely the problem this article aims to solve. These best Android phones include amazing characteristics that will most likely appeal to you, such as strong performance, a distinctive and elegant design, high camera quality, and sufficient storage space.
Recommended: Best budget Laptops for Programming
Best Phones under 50k In Nigeria 2023 (With Pictures)
1. Asus Zenfone 4 Max Plus X015D (N47,990.00): The Asus Zenfone Max Plus phone includes a 5.5-inch LCD screen with 1280 x 720 pixels and a 5000mAh Big Battery. The phone runs Android 8 and has an MT6750 Octa Core smartphone CPU. The Bluetooth version 4.2 supports two SIM cards, has a 32GB standby ROM, and a 3GB RAM.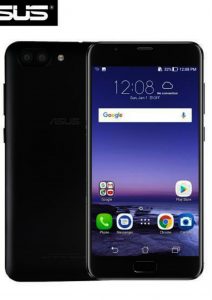 2. 1SE Alcatel: The Alcatel 1SE is a 6.22-inch Android 10 smartphone. sports a 5MP selfie camera, 13MP+5MP+2MP rear camera, 32GB ROM, and 3GB RAM (Embraces MicroSD Card up to 32GB) Memory, FM Radio, Bluetooth 5.0, space for Nano-SIM and Nano-SIM + SD card, and a 4000mAh battery.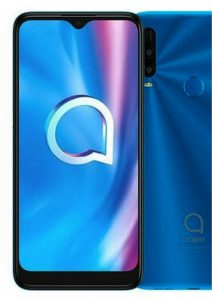 Also see: Best Programming Schools in Nigeria
3. Tecno POP5 (BD2P): The Tecno Pop5 includes a 6.1-inch screen, an HD Dot Notch display, and a 1.3GHz quad-core processor. The Tecno Pop 5 features a screen resolution of 1560*720, GSM/WCDMA networks, a Dimension of 157.7*75.7*9.55mm and a Memory of 32GB ROM, 2GB RAM, network connectivity includes GPS, Wi-Fi, BT, FM, G-sensor, fingerprint sensor, and a Battery Capacity of 5000mAh.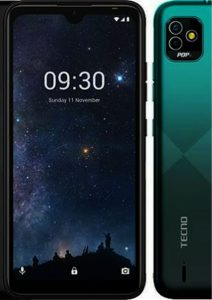 4. Tecno Spark Go 2020: The device is an Android 10 (Go version) smartphone with a fingerprint sensor. The phone features a 6.52-inch Dot Notch Screen and a 5000mAh battery. The device features a 13MP Rear Camera, an 8MP front camera, Dual Flash for the rear camera, and a flash for the selfie camera, as well as a 32GB ROM and 2GB RAM memory and a 4G mobile network connection. the device is an Android 10 (Go version) smartphone with a fingerprint scanner.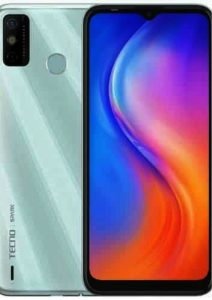 Also see: Causes, Effects and Solutions to poor power supply in Nigeria
5. Infinix Smart 5 (X657) (49,690.00): Infinix Smart 5 has a big battery (5000mAh), a 6.6-inch HD display, sunlight waterdrop display, selfie camera with 8 megapixels, and dual flash rear camera with 8 megapixels, and triple flash android 10 with 32GB ROM and 2GB RAM (Go Edition) fingerprint and face recognition.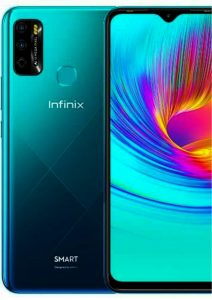 6. Itel P37: Has a 5,000mAH Battery capacity, Waterdrop screen, 6.5 HD Full-Screen Display 2GB RAM 32GB ROM Android 10 Capacity (Go edition) Main Camera with AI Dual Rear Camera (8.0MP) Face Unlock Fingerprint Sensor in a Slim and Fashionable Design.
Also see: Best businesses to start with 100k in Nigeria
7. Infinix Smart HD 2021 (X612): Has a big battery capacity off 5000mAh. Infinix smart HD has a 5mp Selfie Camera with Dual Flash and an 8MP Rear Camera with Dual Flash, 32GB ROM, 2GB RAM, Android 10 (Go Edition), Fingerprint & Face Unlock, 6.1 Inches HD, Waterdrop, Sunlight Display, 8MP Selfie Camera with Dual Flash, 8MP Rear Camera with Dual, Flash32GB ROM, 2GB RAM, Android 10 (Go Edition), Fingerprint & Face Unlock.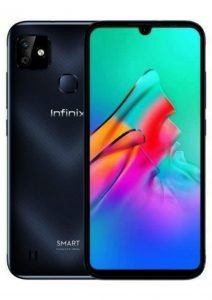 8. Gionee M7 Power: The Qualcomm Yuelong 435 CPU model and 1.4GHz CPU frequency are used in the Android 7.1 factory system kernel. The phone has a RAM capacity of 4GB and a ROM capacity of 64GB, as well as the ability to accept a MicroSD card with a 256GB Extended capacity and a 5000mAh battery. The primary screen is 6 inches, and the phone has a 13-megapixel back camera and an 8-megapixel front camera.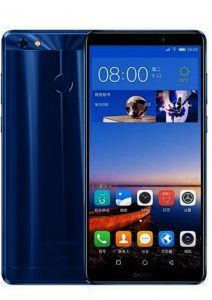 Recommended: Hp, Dell or Lenovo, Which is Better? Answered
9. The Xiaomi Redmi 9A: Features a 6.53-inch In Play Switching LCD display. includes a 720 x 1600-pixel (269 PPI) screen resolution, Android 10.0 operating system, 2GB RAM, 32GB built-in storage, Micro-SD compatibility, 13MP rear camera, 5MP front camera, and a 5000mAh non-removable Li-Po battery.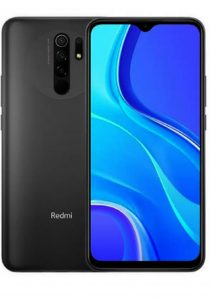 Recommended: Things That Determine The Speed Of A Car
10. Blackview A80 Pro: As at 2023, this android phone is in Nigeria but is not popular (unlike in the United States where it is popular and you can get it everywhere in the country). It comes with lots of attractive characteristics. However, it is among the best Android phones in Nigeria today with cheap price. This phone is powered by an Helio P25 processor, 64GB internal memory, a 5000mAh battery, and 4GB RAM. It runs on Android 9.0 (an old version of Android).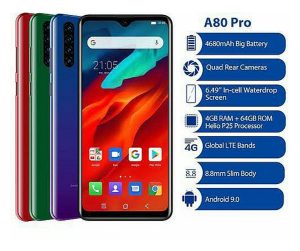 This version is old because a newer version (Android 11) has been announced. The Blackview A80 Pro comes with an 8Mp camera for selfie and a triple rear system of camera (just like some other smartphones). But it has more Random Access Memory (RAM) than the other smartphones in the same class (even though some of them performs better than it). However, as at 2023, the price of Blackview A80 Pro in Nigeria is ₦42,500 (so, it is less than ₦50,000).
11. Vivo Y12s: Today, this smartphone is budget-friendly. So, it is among the best option for those who are looking for a good phone that is cheap and affordable. This phone has a display of 6.51-inch with pixels resolution of 720 x 1600. It is powered by a MediaTek Helio P35 processor. Also, it has a 32GB internal storage (that can be expanded with the use of a microSD card) and 3GB RAM.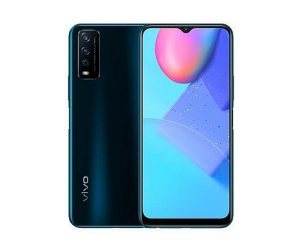 Vivo Y12s has two camera setup on the rear. It has a 2-megapixel depth sensor and a 13-megapixel main camera. It has an 8-megapixel camera for selfies at the front. As at 2023, the price for this phone in Nigeria is ₦47,000 (so, it is less than ₦50,000).
Recommended: Best Secondary Schools in Nigeria
Things to Consider Before Buying A Phone in Nigeria
The following are the tips that can be considered before making a move to purchase a phone. It's possible that you're in a rush to get a phone. Before acquiring a phone, there are a few important things to make. These are some of them:
a. The Operating System: There are two major Operating Systems (OS) to pick from. They include the Android and iOS operating systems, respectively. If you choose iOS, you will automatically be given an Apple iPhone. The Android operating system is used by all other smartphone manufacturers.
This, however, comes with a bewildering assortment of names and variants. Manufacturers frequently change the Android OS to include features that may result in bloatware, slowing down the phone. So, before you make a decision, give the phone a try.
b. Internal memory and space: Consider the internal memory and storage capacity of your future smartphone before making a purchase. You should also consider how much storage space the pre-installed apps will take up. Although a MicroSD card can be utilized to expand your memory capacity, experts prefer having greater internal memory.
Also see: Causes, Effects and Solutions to examination malpractice 
c. kind of display and the size of the screen: The majority of consumers prefer to read news on their smartphones. Others use their computers to play games or watch movies. Alternatively, these individuals should get a phone with a screen size of at least 5.2 inches. A phone with a screen size of less than 5.0 is more than adequate for those who only use social media. The AMOLED and LCD displays are available on Android phones. The AMOLED has more vivid colors and finer contrast, although the LCD has a brighter display and is therefore more effective in direct sunlight.
d. The design and functionality: Before buying a new phone, think about your particular preferences in terms of physical look and software. Some individuals prefer phones with sharp metal edges and a robust appearance, while others prefer phones with a sinuous design and rounded lines. Some people even pick phones based on the design of their brand and logo.
Smartphone designs have been impacted by trends and marketing designs in recent years. This is the primary reason why most cellphones have started to resemble one another. A brand's utility must be considered in addition to its look. Particular features don't function well with certain designs. A fashionable unibody design, for example, is incompatible with a replaceable battery.
Recommended: Best Self/Personal Development Books to Read in 2023 that Works
Conclusion
Purchasing a phone has been a far more common activity for many consumers in recent years. To take advantage of this huge market demand, all smartphone manufacturers are fiercely competing. Every now and then, new cellphones with a plethora of features are released in an attempt to capture the hearts of customers.
Buyers are willing to risk their money in order to obtain a phone with the most features and capabilities. There are a few techies among these purchasers who keep track of all new upgrades before purchasing a phone.
However, the majority of these purchasers do it on the spur of the moment. They are just drawn to the phone's appearance, or they wish to get a phone that is similar to that of their closest pals. If you want to be a savvy smartphone shopper, you should get a phone that meets your demands in order to get the most value for your money.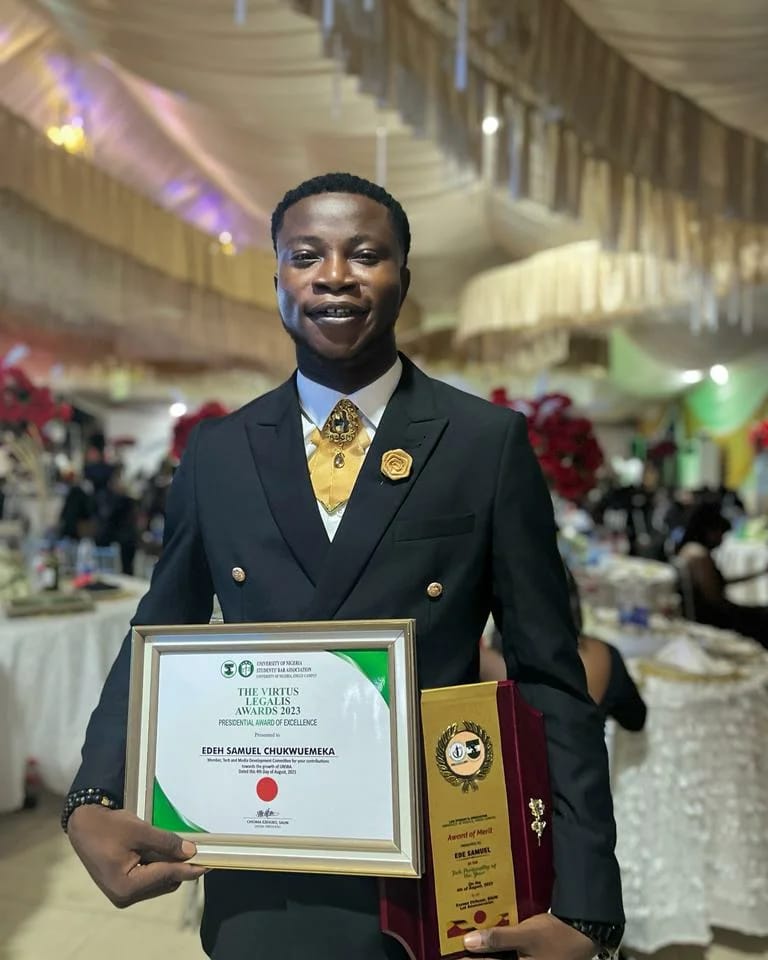 Edeh Samuel Chukwuemeka, ACMC, is a lawyer and a certified mediator/conciliator in Nigeria. He is also a developer with knowledge in various programming languages. Samuel is determined to leverage his skills in technology, SEO, and legal practice to revolutionize the legal profession worldwide by creating web and mobile applications that simplify legal research. Sam is also passionate about educating and providing valuable information to people.