Top 15 Best businesses to start with 100k in Nigeria 2023: Running a business can require a lot, especially in today's climate. Numerous things can be a challenge, including starting capital, appropriate location, and customer base. However, the defining moment in any business is the point when the right idea came to mind. Many businesses are started with enough money and the best location but because they are not the best ideas for some reason, they fail. Another thing we have realized is that a major factor why businesses fail is not that they are not great business ideas in themselves; but because the owners did not put as much into the actual business to pursue.
Much of business owners just want to own a business and make money. Only a small percentage of those, think of exactly what business would work best at the time they intend them to start. This is why we came up with this least. You're probably ready to own a business, have sourced your capital, and just looking for the perfect business idea. You should consider some suggestions on our list.
We compiled this list after much consideration to several factors that are unique to the times that we are in. One of the factors that you'll find recurrent in this list is the "digital factor". The world has become almost, if not completely, digital. Every organization has an online presence, social media is at an all-time high. Whether it is something we'd like to accept or not; being online can have an astonishing influence on any business.
An enterprise can get ahead, simply they have an online presence. One of the many advantages of being connected on social media is marketing. People are aware of businesses that exist various state lines away.
Recommended: Advantages and Disadvantages of being self employed
Top 15 Best businesses to start with N100,000 in Nigeria
1. Catering Service: This is one business that can thrive in Nigeria because we there are so many delicacies and options to choose from. With your capital, you can acquire the basic things that you require to start a catering business. Another reason why this business is so good is that you don't have to struggle so much to make a daily turnover.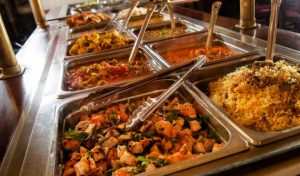 All you need to do is make sure your ingredients are ready, make nice meals and deliver them off to customers. You can take this business online as well. We have countless food caterers online who don't have physical stores or restaurants.
2. Laundry Service: This business does not require so much besides the basic tools. To get started, just get yourself a washing machine (not compulsory) and an iron, and you are set! One good thing about this business is that you can work right from your home.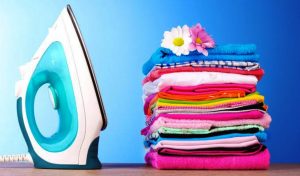 Also see: How to become a successful entrepreneur
3. Foodstuff Transport Business: This business is a very profitable one because you don't need to have fixed capital to start. All you need to do is find vendors in a designated part of the country, buy foodstuff from them, and transport them to other parts of the country.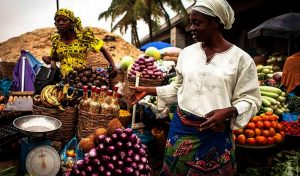 To make your business easier and more productive, you can have traders who are ready to buy your goods off your hands the minute they land. All you need for this one is a good means of transport and an ability to bargain.
4. Cryptocurrency Trade: This is one of the least physically demanding businesses on our list. You can completely work from the comfort of your own home. Cryptocurrency has become so widely popular and is still getting more traction. Many big companies and key players are now taking their pay in these alternative coins.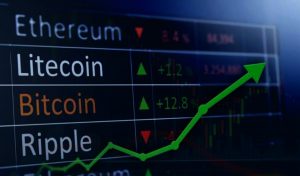 There are so many coins one can invest in; from bitcoin to dodge coin etc. So, invest first in a particular coin, wait for it to rise by monitoring the market, and sell at the right time.
Recommended: Most profitable skills to learn in 2022
5. Small-scale Importation Service: These days, people are important several small products from other countries into Nigeria. In source countries, these traders get the products at fair prices and sell at costly rates.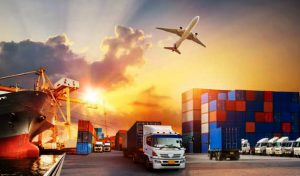 The trick here is to know exactly what to import; what people are likely to purchase. The easiest way to do this is by going for basic products and daily use. Products like clothes, phone devices, small electronic devices, toys, jewelry, etc.
6. Popcorn Business: This business is one of the easiest on our list. If you want to make a lot of profit, find ways to make your popcorn taste sweeter than the regular. You can incorporate various other flavors, or add milk to your recipe. Another thing is location.
For a physical location, find a place that is close to a constant activity, like a church or a school. You can take this online with very attractive packaging ideas.
Recommended: How to become rich overnight
7. Cake/Pastries Making: Another business to start with 100k and make lots of profit is the baking business. You can cater for events such as weddings, anniversaries, and birthdays, with your nicely baked pastries. You can also take this business online; delivering up orders for cake, cupcakes, fish rolls, etc.
Please remember that this is one of those businesses that you cannot excel in if you lack the required skill. This means that the first thing you have to check off your list is great baking.
8. Hair cutting: Cutting hair is another business that would require a skill first. Before starting this business, you should learn the `art' of barbing first. Find a good barber and work under him for a while or as soon as you learn this skill. The next step is finding an easily accessible salon, then tools for work. A list of tools you'd need includes;
Clippers
Aftershave creams
Hair creams/lotions
Hair Dye
Disinfectant
Brushes
Powder, etc.
Recommended: Most popular and widely used programming languages in 2022
9. Fruit Drink Business: You'd need a store, blending tools, and fancy cups/packages. This business entails the making of drinks from fresh fruits. It would help if you have a refrigerator, as many customers like their drinks chilled.
10. P.O.S Service: This one requires the least capital on our list of ventures. Point of Sale (P.O.S) services is carried out by external bank agents, who aren't direct bankers with financial institutions but have the fiat to carry out some mobile transactions like credit or withdrawals.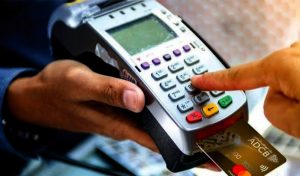 Here, the customers do not always have to use physical banks or ATMs to access or pay in cash. If you want to start this business, you'd need to find a bank that supports external agents like them, acquire a P.O.S machine and invest your starting capital into the assigned account. After this, you can start your business in a location where you have access to persons who are more likely to need financial transactions.
Recommended: Differences Between LAN, MAN AND WAN
11. Graphic designing: Graphic designers are people who create visual concepts using computer and phone softwares or by hand, to create designs that people can use for brands, companies and individuals. Graphic designers deal with Packaging Design, Brand Identity and Logo Design, Web and Mobile Design, Layout and Print Design. A skilled graphic designer could earn up to 60–70k per month.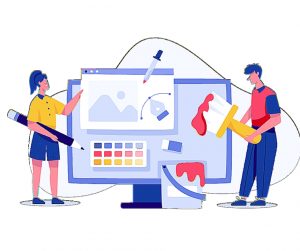 Another benefit of being a graphic designer is that you can do it with just your mobile phone and or laptop. You don't need a warehouse or an office space. You can learn graphic designing on You Tube or you can pay a professional to teach you. You will be needing the following apps: Adobe illustrator, Adobe Photoshop, Corel draw, Logo maker, Pixellab, Canva, and others.
Also see: Highest Paying Programming Languages 2022
12. Copywriting: This is the field of writing that deals with writing persuasive messages, called copies, that inspires people to take action. It is different from writing poetry, fiction, nonfiction, writing articles for a blog, etc.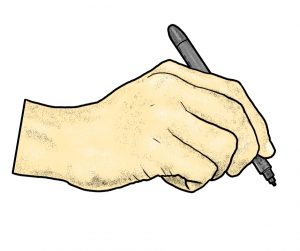 Copywriters are tasked with writing content for copy ads, websites and marketing materials for a lot of people.
Recommended: How To Make Reading Fun and Interesting: 12 Effective Ways
13. Shawarma selling business: Shawarma is snack that is made of chicken or beef filling. It is a popular dish that originated in the middle East where the chicken and beef slices are stacked in a cone-like shape and roasted on a slowly turning spit. It is popular among Nigerians and one of the businesses someone could start with 100,000 naira and below. An individual engaging in shawarma selling business can easily make up to 200,000 naira per month after your initial investment of 100,000.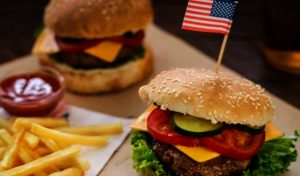 To start the business you must first get trained in the process of sharwama making. The next is to look for a good location where you can start selling. It is advisable to locate your business in an urban area where you won't have trouble selling to customers. Places like the entrance to an estate, a bar, hotel, supermarket surroundings, and student areas are good spots to locate your shawarma business to get return on investment.
Equipments required for the business includes: pot/utensils, spron, shawarma toaster, show glass and insect killer for flies.
Recommended: How To Overcome The Fear Of Death (Thanatophobia)
11. PHONES AND OTHER GADGETS CHARGING: A business concept in Nigeria that may be implemented with as little as 100,000 naira is the charging of electronic devices(particularly phones and other gadgets). The fact that most states in the nation have unstable and inconsistent energy supplies is no longer a surprise, making the business of charging phones a very lucrative one to enter with comparatively little capital.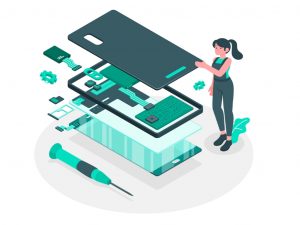 Also, the price of gasoline for generators, which could have provided a backup power source, has increased to an exorbitant level. As a result, the majority of lower and middle-class people who are unable to buy a generator frequently turn to phone-charging vendors, paying a minimum of 100 naira to have their phones and other devices charged.
What you need to start
One must take the location into account when launching a business that involves charging devices like phones and other gadgets. Choosing a location where there is less access to electricity is advantageous for your business. This will make individuals more likely to patronize your business. You will need a container or space, a covered or shaded location, a small generator for power, gasoline for the generator, original chargers, a desktop computer, as well as an electric socket board with many electronic charging plugs, to get your business off the ground.
Recommended: Most Consumed Foods In The World (With Pictures)
12. SELLING OF CLOTHES: You can never emphasize enough how important clothing is. Together with food and shelter, clothing is one of man's three fundamental requirements. As a result, it is one of the most profitable business concepts in Nigeria that can be launched with a relatively small investment of 100,000 naira or less.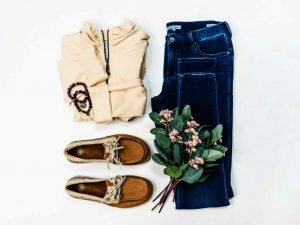 Among the clothing categories for sale are children's clothing, native clothing, English clothing, jeans, and undergarments. These items can be purchased at well-known clothing markets like Balogun Market, Aswani Market, Katangua Market, Tejuosho Market, Onitsha Market, and Aba Market.
What you need to start
Having a store may not be necessary when you first start your business since you can just buy the clothes and deliver them to your clients' doorsteps. The capacity to persuade customers of the need to buy your goods is one of the most important skills you need to have if you want to succeed in business. If your clients are not properly placated, they may not perceive the need to buy a specific outfit because they have other wants vying for their money. Both successful networking strategies and great customer relations are essential. Satisfied customers are more likely to refer you to other potential consumers.
Recommended: Best side jobs for teachers to make more money
In conclusion, these businesses made our list for best ventures in 2023 because, after the lockdown, you'd find that the most profitable businesses are alternatives. People are looking for other means of making money; investing in e-naira and online stock. With 100k and enough commitment, you are looking at a great return by the end of next year!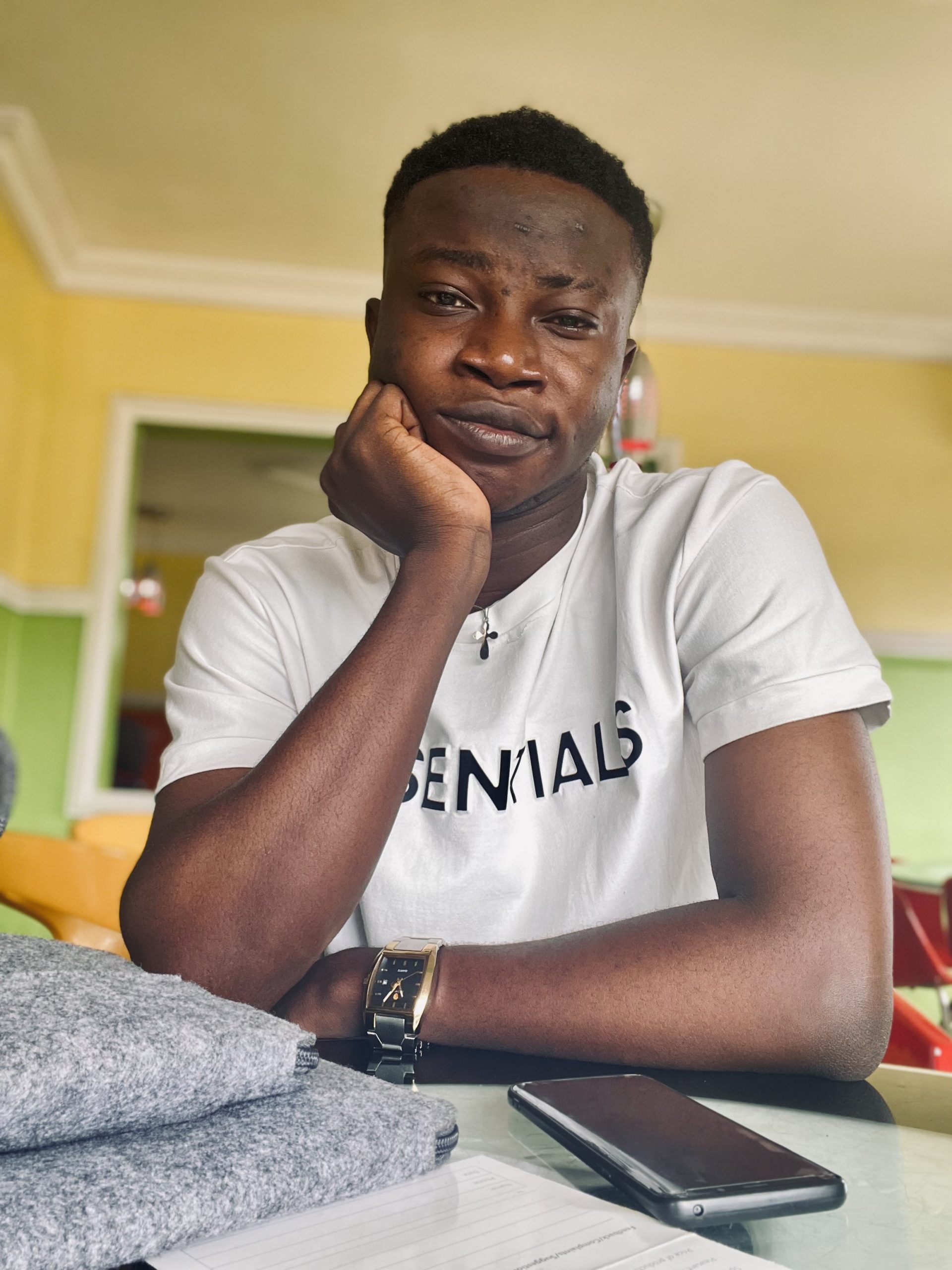 Edeh Samuel Chukwuemeka ACMC, is a Law Student and a Certified Mediator/Conciliator in Nigeria. He is also a Developer with knowledge in HTML, CSS, JS, PHP and React Native. Samuel is bent on changing the legal profession by building Web and Mobile Apps that will make legal research a lot easier.