How To Become a Professional Photographer: The cost of getting started in photography has never been lower. It has become one of the world's most accessible pastimes thanks to technological advancements. Because cameras are now so widely available, it's rare for somebody to walk about without one in their pocket at all times.
Photography is a pleasure for many people and an extremely difficult undertaking for others. You may start taking pictures at any time and improve your skills. But starting a photography business has never been easier: learning the technique behind every image, developing a unique vision of the world, fighting your way through an extremely competitive field, and always developing yourself personally and professionally. Overall, this indicates many years of devotion, hard work, and practice are ahead of you.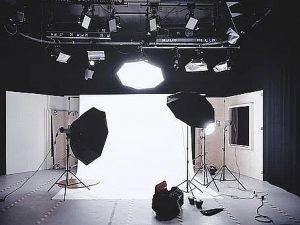 It is possible to pursue a profession in photography, despite how tough it may look. Photographers in great demand may make a nice income.
As a result, photography is a popular career choice for many people, yet despite its image as a "glitzy" job, it needs a tremendous amount of work, time, and effort. This article helps uncover photography and tips on becoming a professional photographer.
Recommended: Countries with the Most Beautiful Women in the world 2022
Who Is A Professional Photographer?
Photography is the art of creating images. It is gotten from a Greek word that implies "to sketch with light." Photographs or images are created with light sensors or image sensors. Photography covers a wide range of applications, such as filmmaking, research, communication, production, art, etc.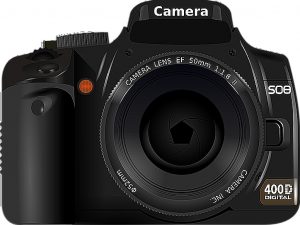 Anyone who makes money, whether part-time or full-time, by taking and creating pictures is a PROFESSIONAL PHOTOGRAPHER. Most of them are freelancers or independent contractors. It is one of the few fields that doesn't necessarily need a college degree, but rather your output and self-discipline for the job.
Hence, professional photography. is indeed a wonderful career opportunity for anyone who wishes to get compensated for their artistic abilities. There are some crucial steps needed to help you achieve your dream of being a professional in photography. They are as follows:
Recommended: Best side hustles for students while in school
How to Become a Good and Professional Photographer
1. Be Specific About Your Intentions and Expectations: Before embarking on your path to becoming a professional photographer, there are certain questions you need to ask yourself. Some of these questions may necessitate hours of research and self-reflection to ascertain the answers, while others won't be gotten right away, because they may require aptitude and reevaluation. A list of some of the questions to ask yourself is as follows:
a. What are my passion?
b. What makes my work stand out (if you've already begun taking photos)?
c. Why do I want to specialize in this field?
d. What will keep me going when my enthusiasm wanes?
e. Am I willing to invest the time and effort required?
f. What level of risk am I willing to take?
g. What are my options for making money as a photographer?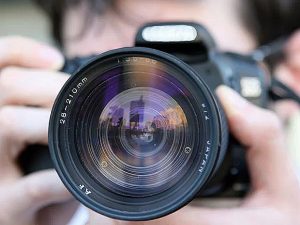 Also see: Advantages and Disadvantages of Being an Entrepreneur
2. Be An Expert in Your Skills: The most significant investment in your journey to becoming a professional photographer is the development and mastery of your photographic abilities. You should strive to be able to determine the technical requirements of any situation and know how to satisfy them with your camera. You must do the following to do this:
a. Understanding the Basis: Before you begin, you must master the fundamentals of any career since this will decide how far you progress. Understanding the foundation entails more than just knowing what an aperture is. Because if you're thinking about becoming adept, you should already be familiar with those.
It's about knowing what makes a good photograph, being able to tell a story with your photographs, and recognizing the value of emotion and atmosphere in portraiture.
If you haven't thoroughly mastered these principles yet, you should spend some time doing so. There is always more to learn as a photographer. Never be happy with what you know since there is always something new that might help you improve your photography.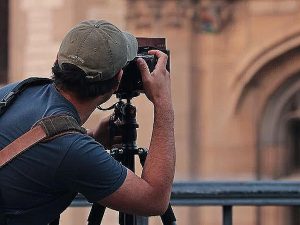 Recommended: Most profitable skills to learn in 2022
b. Enroll In Classes: No formal schooling is necessary to work as a professional photographer. As you may be aware, many industry geniuses are self-taught. Depending on your preferences and availability, you can work with a mentor, enroll in university programs, or take online photography classes. While the complexity and depth of these studies may vary, they will provide you with a solid foundation on which to build your professional photography career.
More significantly, you'll be able to learn from those who have previously walked in your shoes. You'll learn not just what they did to achieve, but also how they overcame hurdles. If you choose self-learning, you will certainly lose out on these useful insights.
c. Practice: Constant practice is the most effective approach to becoming at ease in front of the camera and developing your talents based on the excellent theoretical basis you've established. You'll also be creating plenty of content to post on social media and in your portfolio.
Carry your camera about with you as if it were your phone or wallet, and put your talents to the test with various subjects and in various environments. Your confidence and the quality of the photographs you shoot will improve as your expertise improves.
Also see: How to become a better version of yourself
3. Exploring All Possibilities: It is not advisable to spend all of your attention on a single part of photography. You must begin your road to being a professional photographer by trying out several genres of photography.
Keep in mind that each style of photography has distinct needs, so giving them a chance will help you to broaden your knowledge and talents across genres, opening up a lot of possibilities for you early on.
4. Finding Your Niche: You'll discover the category that genuinely speaks to you after spending time in the outdoors photographing various subjects. This stage is critical for your professional photography career, so establish a balance between what you enjoy doing and what the market requires by conducting studies and paying close attention to the newest photographic trends. Don't rush into anything.
Choosing a career genre Wise does not imply that you are no longer permitted to take any other sort of photography. You'll probably do it now and then. This specialty is the sort of work you're recognized for, which will make it much easier for potential clients to locate you.
Recommended: Important habits of successful people you should know
5. Obtaining the Necessary Equipment: Photography is a prominent industry, and there are so many possibilities for gear  (cameras, lenses, lighting, laptops, and so on) that it may be overwhelming. However, now that you're a professional photographer, you'll need to consider what you'll require not what you desire.
Finding your specialization will properly lead you, allowing you to concentrate on the equipment that will assist you in that particular area of photography. You don't have to go broke by purchasing the most costly tools.
Until you are certain that the firm is a success, you can buy older versions or even rent certain equipment if your budget allows.
6. Practice Editing: Devote the same time and effort to improving your camera skills as you do to improving your editing skills by viewing and mastering editing tutorials. Because your camera is unable to comprehend the scenario the same way you do, even the best photographs take little modification to get an exceptional image.
Also see: How to become a successful lawyer
7. Creating Substantial Portfolio: The portfolio contains a selection of your greatest photographs, which you are most proud of. Photographs of various subjects that showcase your abilities should be utilized. It should be narrowly focused on your specialty and contain solely the kind of work for which you wish to get employed.
The definitive aim is to stand out from the crowd. As a result, you should select photographs that allow others to recognize you as the person behind them. It will function as your signature style.
8. Networking: Working with people plays an important role in establishing a successful photography career. Not just with customers, but also with other photographers and companies in your field. As a photographer, this implies that your networking skills are almost as crucial as your photographic ability. You'll have to learn how to communicate with almost everyone you meet. This might range from simply mentioning your services to attending industry gatherings.
Recommended: How To Handle Fame: 15 Effective Ways
9. Resolving Marketing Strategies: With a decent portfolio to show, you can start marketing yourself. The most popular way for photographers to bring attention to their work is using social media platforms. A professional website would serve as a platform for sharing your work easily with anyone in the world.
10. Having a Business Strategy: The majority of professional photographers go on to become company entrepreneurs. To be as prepared as possible for this stage, you should begin honing your business abilities well before you consider starting a real firm. The best way to achieve this is, to be honest about your location and how it will affect demand for your business. At the end of the day, it all boils down to supply and demand, just like in any other industry.
What do consumers want, and who else is offering it? So, when it comes to the quality of your work, the market, and your location, be rational.
Also see: Differences Between Language And Dialect
Conclusion
The reality about learning how to become a professional photographer is that you never really stop learning as there will always be new ideas to work on and improve on. What makes a photographer unique from the others is the time and effort he puts into his work, but what makes him a successful professional is his phenomenal understanding of the basic concepts, high-quality products, and outstanding marketing strategies. You can't take one out and still expect to be the best.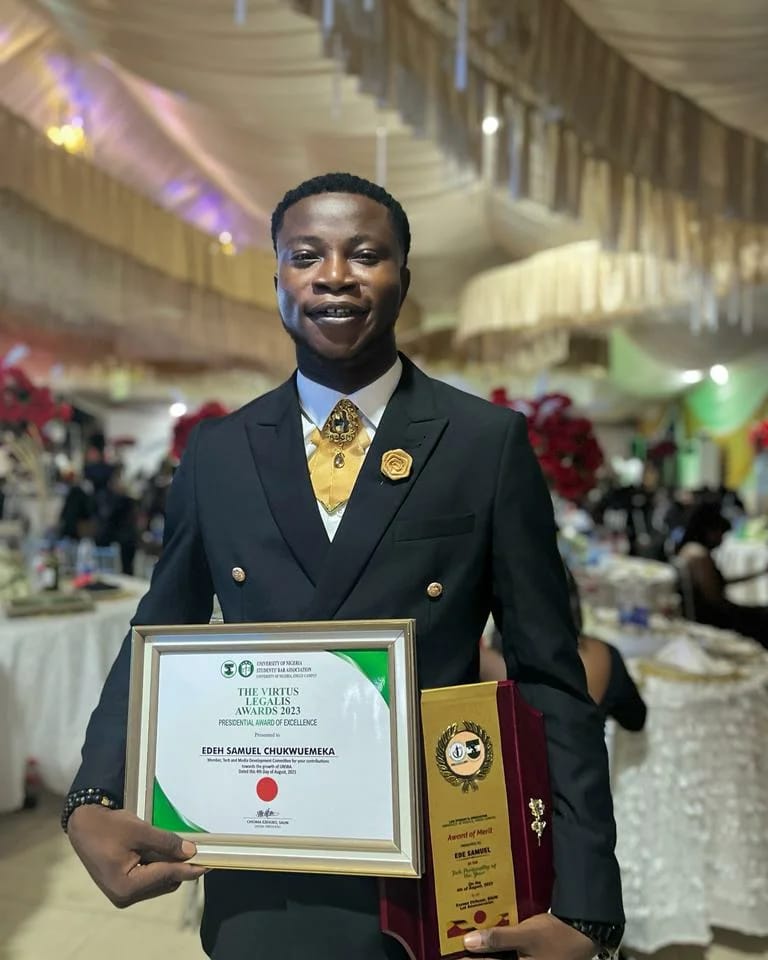 Edeh Samuel Chukwuemeka, ACMC, is a lawyer and a certified mediator/conciliator in Nigeria. He is also a developer with knowledge in various programming languages. Samuel is determined to leverage his skills in technology, SEO, and legal practice to revolutionize the legal profession worldwide by creating web and mobile applications that simplify legal research. Sam is also passionate about educating and providing valuable information to people.