Top 10 Best Side Hustles For Students: There are many ways through which students can make a lot of money to pay for academic materials and take care of other needs. However, the most reliable ways through which every student can make lot of money and still maintain balance in his or her studies are side hustles. Side hustles give students the opportunity to maintain a regular income and also study effectively.
Through side hustles, every student can be able to take care of his or her financial needs while studying. In this article, we explore top 10 proven means of earning sufficient income as a student.
Recommended: Best 10 side hustles for teachers
Top 10 Lucrative Side Jobs For Students
1. Freelance Writing: Freelance writing is one of the most profitable side hustles for students. Every student can make money by selling writing services to clients. The clients may be individuals or organizations. Freelance writing contracts are temporary and allows the writer to work independently. This makes it suitable for students. It not only helps in generating income but is also flexible and allows the freelance writer to focus on his or her studies.
There are various online platforms for freelance writers and clients. These platforms assist in connecting writers to clients who need their services. The most popular of these platforms are Upwork, Fiverr and Guru.com.
Individuals and organizations which need the services of freelance writers indicate this on these platforms and also give other details such as the type of project, the amount of money to be  paid and the duration of the project. Freelance writers then signify their interest in a particular project and would receive payments once the project is completed.
2. Tutoring: A student can make a significant amount of money by tutoring other students or non-students. This can be done by organising tutorials on subjects which are of great interest to others or subjects which others find difficult to understand.
Those who wish to participate in the tutorials would be required to pay a stipulated amount for each lesson or series of lessons. Students can also earn money from online tutorials. Students can sign up on sites like QKid and VIPKid and earn money from tutoring others.
Another aspect of this form of hustle is coaching. A student can make money from coaching others on a wide range of subjects such as physical fitness, mental health, professional development and academic excellence. A practical way to make money through coaching is to organise coaching sessions and receive payments from every participant.
Must read: Ways to Improve Your Reading Speed and why it is important to do so
3. Graphic Design: Individuals and organisations always need publicity materials. Most corporate bodies and individuals use posters, flyers and business cards. Every student can make money on regular basis by designing business cards, logos, flyers and posters for clients.
Alternatively, students can make money off graphic design by selling their services and designs on virtual platforms like Café Press and 99 Designs. These sites pay graphic designers for their services and designs.
Canva also offers graphics designers who are contributors on the platform the lucrative option of selling their designs and illustrations. Students can earn money on Canva by registering as contributors and selling their illustrations and designs.
4. Podcasting: Podcasting is a valuable side hustle which every student can engage in. Every student can make money regularly by setting up a podcast channel on a podcast site or application.
A podcast channel can be made a regular source of income through constant sharing of interesting and useful content on the channel. The relevant content on the channel will attract a lot of listeners. In turn, businesses or individuals will opt to pay a fee for a chance to advertise on the channel. Through this means, every student can generate funds for educational expenses and other needs.
Also see: Importance of digital marketing for your business
5. Writing and Reviewing Cover Letters and Resumes: Every student can earn money from writing cover letters, resumes and application letters for others.
By charging a fee for writing these for others, every student can maintain a sustainable means of income. Platforms like Upwork offer students the chance to make money by connecting with clients and writing resumes for them. Every student can take advantage of these platforms to earn money while studying.
Another way to make money as a student is to help others review and edit their cover letters, articles and other documents for a fee. By offering professional editing services to clients, more clients will be attracted leading to increased income.
6. Publication of Ebook: Knowledge of a particular topic or area of interest can be utilised to make money as a student. Any student who wishes to engage in a side hustle can opt for the publication of ebooks.
He or she can choose a particular area of interest or study and then write about it. In order to ensure that he or she writes an ebook which will attract patronage of readers, the student should research efficiently, write on a topic or subject in which he or she has substantial knowledge and also edit the book properly.
The ebook can be published and sold on reputable platforms like Amazon and Barnes and Noble. Their availability on these platforms will help the ebook gain the attention of many readers and ensure its effective distribution.
Also see: Countries with the best education system in the world
7. YouTube Blogging: YouTube is platform where everyone can upload and watch videos. There are millions of subscribers on YouTube. Students can make money from YouTube by creating their own channels and uploading engaging videos to the channel.
Video bloggers on YouTube are paid for the advertisements set on their videos. Every Student can earn a whole lot of money from his or her YouTube channel by getting large number of subscribers to their channels and also getting people to watch the videos on the channel.
8. Brand Ambassador: Most companies offer students the opportunity to work as their brand ambassadors. This usually entails advertising the products and services of the company on the campus, conducting surveys to get feedback from the company's customers on campus and also organising programs to promote the image of the company.
In return, the company pays the brand ambassador wages and bonuses. This certainly goes a long way to help the student offset the cost of living and educational expenses. Working with a company as a brand ambassador is a great side hustle. In addition to being lucrative, it is flexible and gives ample time for studies.
Also see: Features of the constitution of South Africa
9. Photography: Photography is a very profitable and valuable hobby. Every student can use his or her photography skills to earn money on a regular basis. He or she can charge people reasonable price for each picture. Just like other side hustles, photography is not time-consuming and can be combined effectively with studies.
Similarly, students can make money from photography by taking elegant and intriguing pictures and selling on virtual platforms.
These could be pictures of monuments, popular places, beautiful natural environments and historical sites. There are websites such as iStockPhoto and DepositPhotos where everyone including students can sell digital pictures and earn money.
10. Online Survey: Filling online surveys is a profitable side hustle for students. Every student can earn a lot of cash rewards just by filling online surveys.
There are a good number of websites that pay everyone including students for surveys filled. These include Swagbucks Survey, Survey Junkie, Branded Surveys, Opinion Outposts and MyPoints. They give cash and other gifts for filling surveys. Students can make a lot of money by registering on these sites and filling surveys.
Recommended: Advantages and Disadvantages of shopping online
In conclusion, it is pertinent to know that side hustles are convenient and productive means through which every student can make a lot of money and at the same time, have enough time to study and engage in other academic work. In addition to other benefits, they help students acquire new skills and knowledge, gain exposure and also pursue their passions.
No matter what skill you have or your busy schedule as a student, you can try any or some of these side hustles and enjoy the fun and the pay.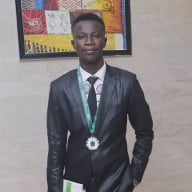 Edeh Samuel Chukwuemeka ChMC, is a Law Student and a Certified Mediator/Conciliator in Nigeria. He is also a Developer with knowledge in HTML, CSS, JS, PHP and React Native. Samuel is bent on changing the legal profession by building Web and Mobile Apps that will make legal research a lot easier.