Top 12 Cheapest Polytechnics in Nigeria: To solve problems and be creative, we must first master a few key skills. To become more inventive, we need to expand our knowledge and abilities. So, education is a method of gaining knowledge through study or conveying it through instructions or some other practical activity. Education is very important because it causes a natural and long-lasting change in a person's reasoning and ability to pursue a specific objective. It makes it easier for us to analyze our thoughts and feelings and prepares us to communicate them in a variety of ways. It helps us become responsible individuals in society.
When it comes to acquiring tertiary education, aspiring candidates in Nigeria are faced with the choice of either going to a University or Polytechnic. For one, while most Nigerians believe that studying at a University is the best option because the term "University" exudes a sense of grandeur that makes one feel important, others believe that the polytechnic is the ideal location to learn skills in a more practical approach rather than just reading books.
In addition, although polytechnic and university certificates are regarded as equivalent in many parts of the world, this is not the case in Nigeria, where employers value a university credential more than a polytechnic credential. Nonetheless, a Polytechnic, like a University is a citadel of higher learning.
Polytechnic education has been more popular in Nigeria in recent years, with young people preferring to have a taste of technical training before moving on to universities for higher education and degrees. In recent years, the country has seen a dramatic increase in the number of polytechnics and technical institutes established, with the Federal Government approving over ten private polytechnics in the last five years.
There isn't much dispute about federal and state polytechnics because they have established themselves as efficient tertiary institutions by consistently producing top-notch graduates. Most of their products can compete with university graduates, which has only aided the tertiary schools' progress. Polytechnics and technical colleges are thought to be more practical in training students in Nigeria. They are thought to have a stronger proclivity for transferring knowledge to students through more technical and practical classes.
The most amazing aspect about Polytechnics, however, is the cost of education. When compared to federal and state universities, registration fees and tuition are less expensive, and the payment structure is significantly more dynamic and user-friendly. That means no matter the financial state, polytechnics are citadels of higher learning for both the rich and poor.
RECOMMENDED: Cheapest private universities in Nigeria 2023
With this in mind, let's look at the top 10 cheapest polytechnics in Nigeria
Top 12 Cheapest Polytechnics in Nigeria 2023
1) FEDERAL POLYTECHNIC, ADO EKITI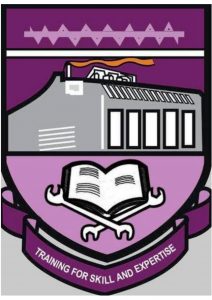 Tuition Fee (Prospective Students) – ₦22,000
Tuition Fee (Returning Students) – ₦11,000
The Federal Polytechnics Ado-Ekiti was founded in January 1977 in Jos, Plateau State, before being relocated to Akure, Ondo State, in 1978. In 1986, the Polytechnic was ultimately relocated to Ado Ekiti after several years.
There is no other polytechnic in Nigeria that can compete with the Federal Polytechnics Ado-Ekiti, which has the lowest tuition rate presently.
2) AUCHI POLYTECHNIC, AUCHI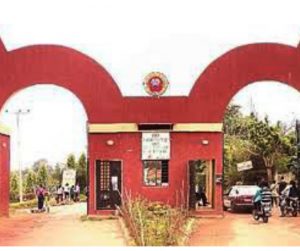 Tuition Fee (Prospective Students) – ₦28,000
Tuition Fee (Returning Students) – ₦14,000
Auchi Polytechnic is the second most affordable Polytechnic in Nigeria. Located in Edo state Nigeria, it is also a federal institution. The institution was one of the initial five polytechnics established in the country.
It is critical to emphasize that studying in this institution necessitates being focused; this is because the level of cultism in this school is considerably high.  But, that does not prevent a focused student from learning.  Even though some questionable element predominates in the school,  Auchi Polytechnic is regarded as one of Nigeria's best Polytechnics in terms of academics.
Also see: Best Secondary Schools in Nigeria and their school fees
3) KADUNA STATE POLYTECHNIC
Tuition Fee (Prospective Students) – ₦24,000
Tuition Fee (Returning Students) – ₦24,000
Kaduna State Polytechnic is also one of Nigeria's most affordable polytechnics, having a good reputation. The institution is also one of Nigeria's oldest, with many graduates who have gone on to become leaders in the country.
The Kaduna State Polytechnic is located in Kaduna state's Tudun Wada neighbourhood. Currently one of the most respected polytechnics in the Northern part of Nigeria, this institution is also one of Northern Nigeria's most regarded Polytechnics, with a very low tuition rate, thanks to its research efforts.
4) ENUGU STATE POLYTECHNIC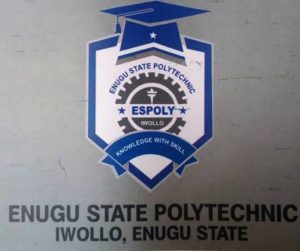 Tuition Fee (Prospective Students) – ₦26,500
Tuition Fee (Returning Students) – ₦26,500
Enugu State Polytechnic is a state-owned institution that began academic activity in 2009. Formerly the Enugu State College of Agriculture and Agro-Entrepreneurship, it was converted to a Polytechnic now known as Enugu State Polytechnic. This is the first polytechnic from the eastern area and it has a strong track record.
Recommended: Here are the richest pastors in Africa and their networth
5) FEDERAL POLYTECHNIC, OFFA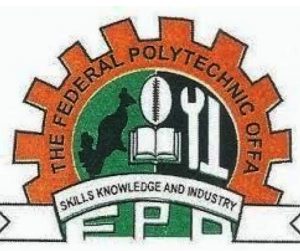 Tuition Fee (Prospective Students) – ₦28,850
Tuition Fee (Returning Students) – ₦24,500
The Federal Polytechnic Offa is without a doubt one of Nigeria's finest and most affordable polytechnics.
The institution was founded in Offa, Kwara State, and we all know that Kwara State is known for its excellent educational system. What we find most intriguing about the Federal Polytechnic Offa is that it offers all of the courses that can be found in most Nigerian higher institutions, and it does it at a low cost.
6) NASARAWA STATE POLYTECHNIC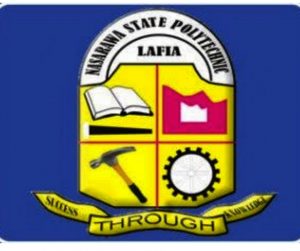 Tuition Fee (Prospective Students) – ₦29,000
Tuition Fee (Returning Students) – ₦29,000
Nasarawa State Polytechnic is another state-owned college that was created in 1983 and is on the list of Nigeria's cheapest polytechnics. The school was founded primarily to provide willing students with technical and vocational skills at a low cost.
Also see: How to approach a girl you like in school
7) FEDERAL POLYTECHNIC, NEKEDE
Tuition Fee (Prospective Students) – ₦32,000
Tuition Fee (Returning Students) – ₦32,000
The Federal Polytechnic of Nekede is another of Nigeria's greatest polytechnics, with a school cost that is both reasonable and economical.
The school is located in Owerri, Imo State, and has had an excellent track record since its inception. Federal Polytechnic Nekede is a school for bright kids, and it is a very tranquil institution with a good reputation. Nekede Poly has been named Nigeria's greatest polytechnic on multiple occasions, and despite these accomplishments, the school fee remains low.
8) FEDERAL POLYTECHNIC, ILARO
Tuition Fee (Prospective Students) – ₦35,500
Tuition Fee (Returning Students) – ₦35,500
FedPoly Ilaro is a Federal Polytechnic in Ilaro, Ogun State, Nigeria. It was founded in 1979. The institution is recognized as one of the finest Polytechnics in Nigeria's South-Western area. Largely known as the Polytechnic for Big Boys, it is worth noting that cultism thrives in the school. However, severe measures have the adopted by the authorities of the institution to combat this nuisance, which so far has yielded positive results. Nevertheless, this centre for higher learning is dedicated to imparting knowledge to its students and this makes the school one of the best for people who truly want to learn.
Recommended: Tips to become good at math
9) LAGOS STATE POLYTECHNIC
Tuition Fee (Prospective Students) – ₦38,000
Tuition Fee (Returning Students) – ₦38,000
Lagos State Polytechnic (LASPOTECH) is a state-owned polytechnic with excellent student management. It is located in the Ikorodu area of Lagos state.
When you visit this Polytechnic, you might mistake it for a university because it contains everything that a university needs. The school is one of the best, with no history of violence and a lower cost of education.
10) KWARA STATE POLYTECHNIC
Tuition Fee (Prospective Students) – ₦28,000 For Indigene, ₦44,000 for non-indegene
Tuition Fee (Returning Students) – ₦28,000 For Indigene, ₦44,000 for non-indigene
The last polytechnic that makes this list is Kwara State Polytechnics (K.W.A.S.U)KWASU, located in Kwara state. Established in 1973, it has had an excellent track record ever since. The cost of education in this institution is also affordable, making it one of Nigeria's cheapest polytechnics.
Recommended: Countries With The Lowest/Least Population In The World
11. Federal Polytechnic, Bauchi: As the Federal School of Technology, Federal Polytechnic, Bauchi was founded in 1979. Later, in 1983, it underwent a complete conversion to become a vocational school. A variety of engineering, scientific, technology, and management courses are available at the school, which is situated in Bauchi State.
Programs for the National Diploma (ND) and Higher National Diploma (HND) in subjects like computer science, electrical/electronics engineering, accounting, business administration, and mass communication are available at the Federal Polytechnic in Bauchi.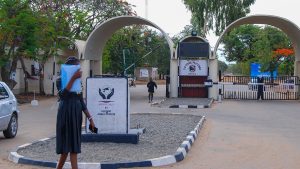 The Federal Polytechnic in Bauchi has well-equipped lecture halls, labs, seminars, and libraries that support learning. The university also has an athletics facility, a medical center, and a dorm for on-campus residents. Depending on the course of study, tuition at the Federal Polytechnic in Bauchi ranges from 15,000 to 40,000 Naira. This makes it one of Nigeria's least expensive polytechnics.
Also see: Most Expensive Yachts In The World
12. Jigawa State Polytechnic: Hussaini Adamu Federal Polytechnic, also known as Jigawa State Polytechnic, was founded in 1991. Jigawa State is home to the college, which provides management, science, technology, and engineering classes.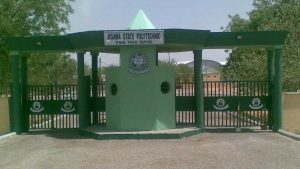 The polytechnic's well-equipped workshops, labs, and classrooms allow students to get practical practice in the areas they are interested in. The university also has a hostel for students who reside on campus, a library, a medical facility, a sports complex, and a gym.
The National Association of Nigerian Students (NANS), the Nigerian Association of Computer Science Students (NACOSS), and the Nigerian Society of Engineers are just a few of the organizations and societies present at Jigawa State Polytechnic. (NSE). Additionally, the polytechnic hosts athletic events and cultural activities to encourage student involvement and improve the standard of instruction. Depending on the course of study, Jigawa State Polytechnic's school costs vary from 14,000 to 36,000 naira. This makes it one of Nigeria's most affordable polytechnics.
Recommended: Causes, Effects and Solutions to brain drain in Africa
Other Benefits of Attending a Polytechnic in Nigeria
Below are some of the reasons why you should consider attending a polytechnic in Nigeria:
1. Segment of program: While other tertiary institutions will engage their students in a 4-5 year program at a time, polytechnics, segments the program (Two years National Diploma and another two years Higher National Diploma), given it's students a time for respite, during which they can decide whether or not to further their education.
Last few years, I had this good friend of mine, who went to the polytechnic of Ibadan. He obtained his 2years ND certificate there, but decided afterwards, not to further his education for the main time. Just last year, he told me he will be going back to school, to obtain his HND certificate. On hearing this, I was surprise. Believe me, only polytechnics does this in Nigeria.
2. Polytechnics fosters the practical kind of teaching: Students who attend polytechnics are not just thought to know, they are thought to do. Polytechnics allow students to face the practical experience of what they are been thought, and not just having the theoretical aspect up stairs. This is one of the greatest advantage polytechnics have over many other institutions in Nigeria.
3. Polytechnics allows for the development of entrepreneurship skills: Polytechnics are one of those institutions that develops the entrepreneurship skills of its students. This is because they are focused on the practical type of teaching as opposed to the theoretical. So far, I will say that, polytechnics are one of the top tertiary institution that has helped in alleviating poverty and has fostered self-employment in Nigeria.
If you have critically examined the youths we have in Nigeria, you will definitely find out that majority of them who are self-employed are products of one polytechnic or the other.
Recommended: Top 10 Best universities to attend in Africa in 2021
4. Lesser school fee: Another good advantage of schooling in a polytechnic is that, you pay a very low amount of money as school fee. Believe me, there are some polytechnics in Nigeria that pay as low as 10-15 thousand Naira as school fee. This advantage has made polytechnics the best option for students who have very low economics power to further their schooling to the tertiary level.
Polytechnics in Nigeria, has successfully given hope to students who had never thought of furthering their education. Since the fee to study in a polytechnic is less and affordable, students quickly get engaged with the intention of completing their studies some day.
5. Conducive leaning Environment: There is no doubt that almost all the polytechnics in Nigeria are of good and conducive learning environment. This has enormously contributed to the good-will of polytechnics in some part of Nigeria, because learning can only be fostered when a good and conducive learning environment is assured.
One thing I can vouch of, in almost every polytechnic in Nigeria is an awesome learning experience, and this has been as a result of the good and conducive learning environment they provide.
Conclusion
Education is essential for everyone. However, all fingers are not equal when it comes to the cost of education in Nigeria. Notwithstanding, the Polytechnic is available for all and sundry.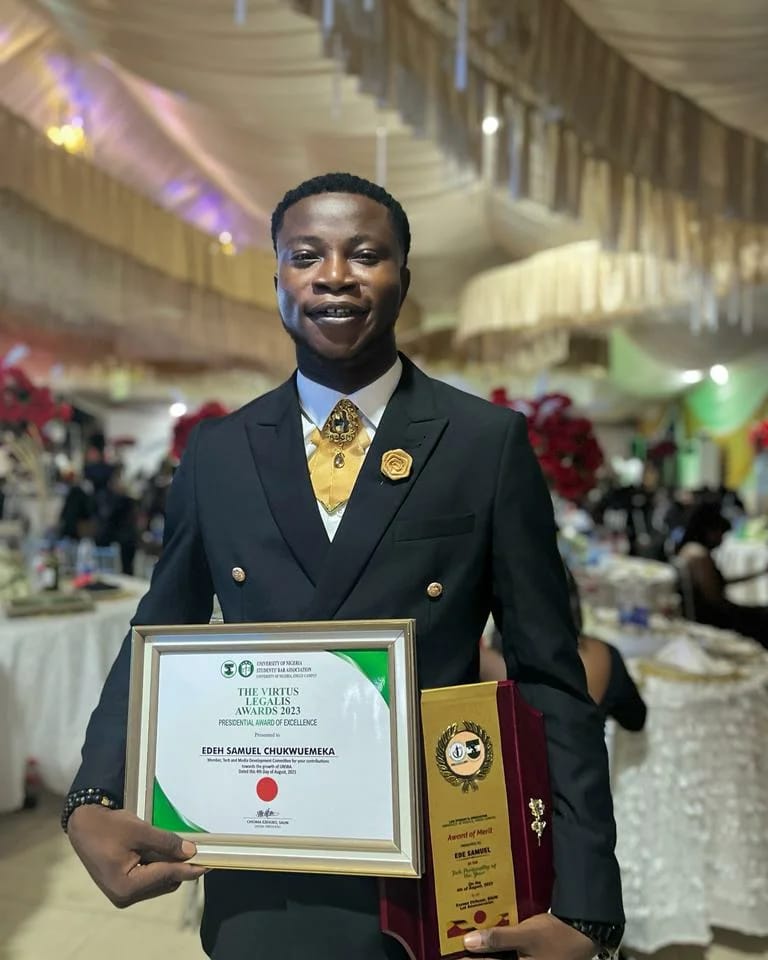 Edeh Samuel Chukwuemeka, ACMC, is a lawyer and a certified mediator/conciliator in Nigeria. He is also a developer with knowledge in various programming languages. Samuel is determined to leverage his skills in technology, SEO, and legal practice to revolutionize the legal profession worldwide by creating web and mobile applications that simplify legal research. Sam is also passionate about educating and providing valuable information to people.