Most Advanced Cars In The World: Technology doesn't wait for anyone; it just continues moving forward, just like time. Everything, from electronics to vehicles, is advancing technologically.
Therefore, these manufacturers are essentially attempting to defy the laws of physics in terms of how powerful a road automobile can be, keeping in mind that convenience and the environment are the most crucial aspects of technological growth.
Even though it seems like everyone is constantly discussing future vehicles and what cars will look like in a few years. But the reality is that there are already a lot of cutting-edge, ultra-high-tech automobiles on the market. Present-day automobiles are equipped with a wide range of remarkable technologies and gizmos.
Currently, touch displays and the autonomous emergency braking aren't even close to the coolest automotive technology available. They are wonderful features, but what if you could use your phone to unlock the door to your car? perhaps utilize augmented reality to know when your following right turn will be? Or would there be more screens covering the center console and dashboard? Isn't that awesome?
Hence, for those who are early adopters and passionate about both vehicles and technology, there are so many choices.
The 10 most cutting-edge or high-tech automobiles on the market today, together with the technology that makes them special, are listed below.
Recommended: Top Tech Companies In Africa
Most Advanced Cars In The World
1. Koenigsegg Gemera: The name Koenigsegg is distinctive, and so is the technology that powers its cars. The Gemara is one such automobile made by this manufacturer. Why is this automobile so unique? The single motor in this hypercar is a 2.0-liter, 3-cylinder turbocharged gasoline engine.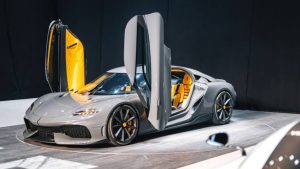 Not only that, but this "tiny friendly giant engine" (as Koenigsegg likes to refer to it) has a whopping 600 horsepower and 600 Nm of peak torque.
A two-liter 4-cylinder TSI motor from Skoda produces barely 190hp of maximum power, according to the most recent test.
Gemera's twin-turbo engine, which produces 29 psi of boost, employs a variety of technology. Not only that, but the hypercar also boasts three motors, bringing the total power to 1700 horsepower.
2. Hypercar Bugatti Chiron Super Sport 300+: The 4,587-pound Super Sport feels as light as a BMW Z3 thanks to the 1578-horsepower Chiron engine. But the Chiron can turn, and it can turn rather well. It is a multi-million dollar vehicle that is equally at home in the canyons as it is driving outside of Madrid.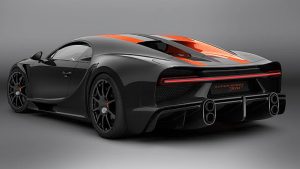 It also has light and fluid handling, a carbon fiber frame that is unaffected by almost anything other than an off-road
path, and 1.05G of grip on the skidpad.
However, if you use the throttle foolishly in the middle of a bend, the tectonic energy of the engine will send you slip-sliding.
See Also: Best Mobile Phone Brands In The World
3. Tesla S model: One of the most coveted electric cars in the world is the S model. It is a cutting-edge semi-autonomous car that can accelerate from 0 to 60 miles per hour in under three seconds and is loaded with so much advanced technology that it will leave you dazed.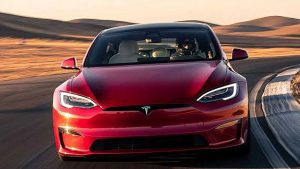 The car features a machine learning system powered by Nvidia that supports a new array of eight video cameras, 12 short-range ultrasonic sensors, and a forward-facing radar in the most recent Tesla Model S, which has updated both the hardware and software for the useful autopilot feature.
Even on city streets, the Tesla Model S is capable of driving. The diver must, however, continually touch the steering to demonstrate their presence and to avoid becoming disoriented for safety reasons.
4. McLaren F1: For more than ten years, this insignia served as the greatest and most advanced supercar ever made. It ruled the 1990s and the early 2000s. This monster's 6.1-liter V12 engine produced 618 horsepower and reached a peak speed of 240.1 mph, shattering the Jaguar XJ220 record.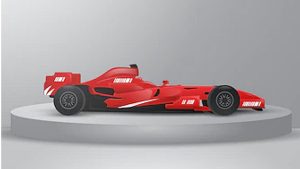 Even though the car wasn't finished until 1998, it took another seven years for a faster car to come along. A specific GTR variant of this fantastic automobile won the 1995 LeMans 24 Hours. Even after over 30 years, this McLaren is still among the quickest and most technologically advanced vehicles ever created.
See Also: Jobs Opportunities For Statistics Graduates
5. Jaguar XE SV Project 8: The fastest 4-door production car in the world, XE's chassis can handle tasks other than serving as a daily commuter vehicle. Those who work at Jaguar are fully aware of this. enters Project 8's vision.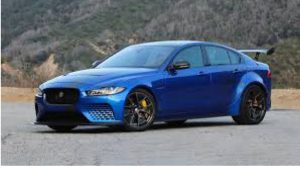 This monster car was once an ordinary XE before JLR's Special Vehicle Operations (SVO) transformed it into a 592 horsepower beast.
With its enormous 20-inch wheels and Michelin Sport Cup 2 tires, this car provides an extraordinary appearance and feel when viewed from the driver's seat.
The engine is a 5.0-liter V8 that produces a maximum of 592 horsepower and a maximum torque of 700 Nm.
In under 3.3 seconds, the supercharged engine can accelerate from 0 to 100 mph when connected to an 8-speed automatic transmission.
6. Civic Type-R Honda: One of the most advanced cars with a powerful FWD is the Honda Civic, which is also available as the Type-R, a factory-built track vehicle. Furthermore, Honda holds the second-fastest lap time around the Dutch Nurburgring track.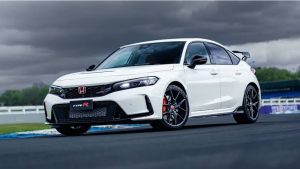 Last year, the Renault Magane RS Trophy beat the Civic record by around three seconds.
One car that showcases the capabilities of automotive technology and innovations is the Honda Civic Type-R.
However, the Civic is quick around a track thanks to its aerodynamic design and 2.0-liter 4-cylinder turbo petrol engine. In terms of statistics, the motor has a maximum output of 400Nm of torque and 316hp of power.
7. Porsche Tycan: Porsche, a manufacturer of sports cars in Germany, just unveiled its first electric vehicle. The concept was introduced by the company in 2015; it is now a reality with a high price tag.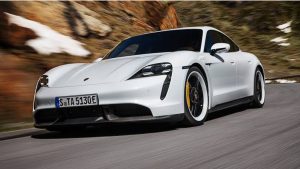 A 616 horsepower motor is included with the more ferocious Lycan. The less powerful of the two tunings for this motor has a maximum output of roughly 522 horsepower and a maximum torque of 820 Nm.
See Also: Problems of Science and Technology Development in Nigeria
8. Ford Mustang: The most recent Ford Mustang model gives the iconic American muscle car an astounding amount of new technologies. The 12-inch LCD panel that Ford installed in the Mustang allows the driver to modify the vehicle's drive parameters.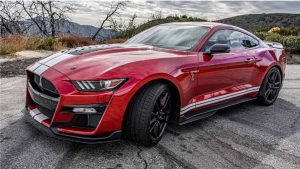 The modern Mustang also has voice command technology and several additional safety systems, including lane departure technology and distance alerts. The most recent Mustang also boasts a brand-new 10-speed automatic gearbox that is frighteningly quick and smooths the ride.
9. Devel Sixteen: Who better to go overboard than the United Arab Emirates driving a Devel? Other automobiles will make a little amount of spit when you pass with up to 5,007 horsepower.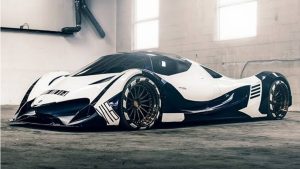 Its V-16 Quad-Turbocharged engine gives the vehicle its nickname, "Sixteen." The entry-level V-8 should cost $1.6 million, while the top-of-the-line 16-cylinder model should cost more than $2 million.
10. Audi A8L: The A8L is a luxury vehicle with features like Dynamic All-Wheel Steering, Stand-Alone 14.1-kWh Lithium-Ion Battery Pack, Night Vision Assistant, 443hp Power and 700Nm Torque, 17 Speaker Bang and Olufsen 3D Premium Sound System, Night Vision Assistant with Large Animal and Pedestrian Detection, and more.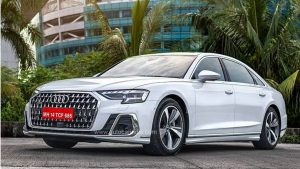 However, when it comes to luxury, this Audi luxury car elevates the experience to a completely new level. And to add that the car is also ecologically friendly.
See Also: Lawless Countries in The World
Conclusion
In general, modern vehicle technology is built on sensors and software. However, the building techniques, materials, or propulsion systems of the vehicles we've featured are thought to be special and cutting-edge.
The majority of the vehicles on our list of the top 10 most technologically sophisticated vehicles fall within the luxury class. This is due to manufacturers prioritizing their most costly models when introducing new technologies.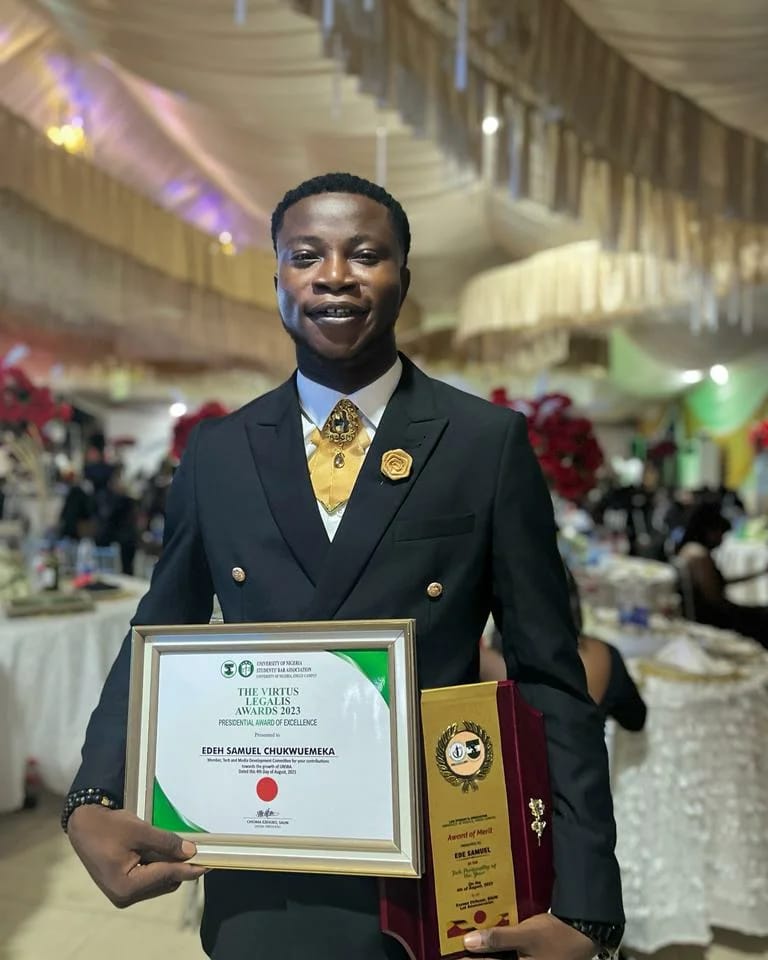 Edeh Samuel Chukwuemeka, ACMC, is a lawyer and a certified mediator/conciliator in Nigeria. He is also a developer with knowledge in various programming languages. Samuel is determined to leverage his skills in technology, SEO, and legal practice to revolutionize the legal profession worldwide by creating web and mobile applications that simplify legal research. Sam is also passionate about educating and providing valuable information to people.