How To Start A Law Firm In South Africa: An interesting next step in your legal career may be opening a firm of your own. If you want to practice law in South Africa, you might be asking how to launch your own legal services business.  Before you take the thrilling step of starting your own business, it is crucial to understand what the process takes, whether you want to start reaping the financial benefits of your labor, have a better work-life balance, or practice in a legal area that you are passionate about.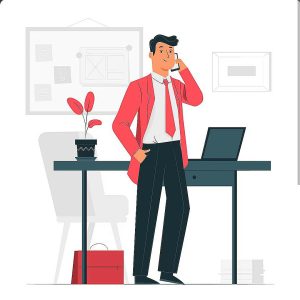 Of course, opening your law firm has its own unique set of difficulties, worries, and unknowns. Despite how difficult the procedure may seem, it is doable with careful planning and execution. You must fulfill a few standards to be eligible for legal licensing in the nation. A law degree from a South African university that has been accredited is required to finish the first phase.
It's also crucial to be aware that anyone in South Africa who has attained the required legal age to practice law may also operate a law company there.  Due to this, we have chosen to examine the actual procedures involved in establishing a law firm in South Africa.  We hope this is helpful to you and that it will contribute to the success of your new law business.
Recommended: Most Competitive Universities In Nigeria
REQUIREMENTS TO ESTABLISH LAW FIRM IN SOUTH AFRICA
It is crucial to understand that the Legal Practice Act No. 28 of 2014 (LPA) governs the whole legal profession in South Africa before deciding to start a law practice.  The Legal Practice Council (LPC) is a body corporate with full legal status that is established by Section 4 of the LPA. It has jurisdiction over all legal practitioners.  To guarantee that all legislative requirements are met and all necessary actions have been completed, it follows that any legal practitioner who seeks the establishment of his or her law firm must consult the LPA and the LPC.  Below are some basic requirements for starting a law firm in South Africa:
1. Preparatory Requirements: This is a crucial step to starting your own business.  You must have the following before you begin the process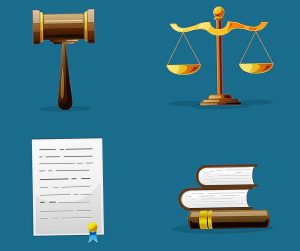 a. Choose between operating as a registered limited liability corporation or as a sole proprietor.
b. You must register the firm with the Companies and Intellectual Property Commission (CIPC) if you intend to register a company.
c. Have a workplace address
d. Possess a postal address.
e. Possess an email address.
f. Possess a fax line.
g. Have all the information about the auditor you've chosen.
h. Create a letterhead for your brand-new company.
i. Name an officer in charge of compliance following the Financial Intelligence Centre Act No. 38 of 2001 (FICA), and register your business as an accountable entity on the FICA's website.  Remember that you must yearly submit confirmation of your firm's FICA registration to the LPC.
j. Open a trust and business bank account. This trust account must be held at a bank with which the Fund has contracted following Section 63(1)(g) of the LPA.  Any funds held by a legal practice on behalf of a person must be deposited there as soon as practicable after being received.  Remember that your law practice will also require a business banking account. Once your trust account has been set up, it won't be operational until the bank has received your Fidelity Fund Certificate.
Recommended: Most Technology Advanced Countries In Africa
2. Statutory requirements: According to the LPA, you must meet the following requirements to run a law firm on your own: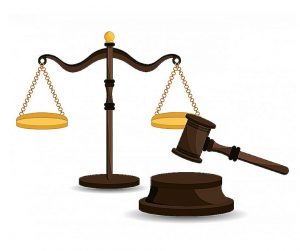 a. Be recognized as an attorney by the High Court.
b. Have an LPC enroll you to practice.
c. Have a Fidelity Fund certificate. This is necessary following Sections 84(2) and (3) of the LPA.
d. Maintain the necessary accounting records.
e. Possess a Legal Practice Management Course (LPMC) diploma that has been authorized by the LPC. This phase is covered under Section 85(1)(b) of the LPA. This step is part of the legal requirements for running your own law company.  After receiving your first FFC, you have one year to finish this course, which must be approved by the LPC.
Also see: Best Countries to Practice law in the world
3. Legal Practice Council Step: The final stage is to submit specific information to the LPC for approval when you have finished the aforementioned steps.  These things are included: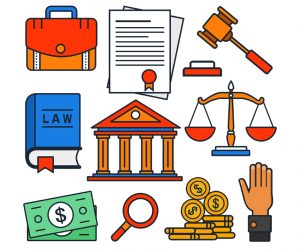 a. A certified ID copy of each attorney and legal practitioner for the proposed new law firm.
b. The suggested name of the law company, business cards, and letterheads.  All of the firm's active legal practitioners' information must be properly listed on the letterhead.
c. The location of the legal firm and address.
d. The postal address and fax number for the law firm.
The LPC needs all of this information to confirm that the new law firm conforms with the requirements outlined in the LPA and its Rules.  The LPC receives this data together with the completed application.
Recommended: Countries with the Most Cultural Diversity
4. Financial Requirements: The following is a list of fundamental costs that you should budget for: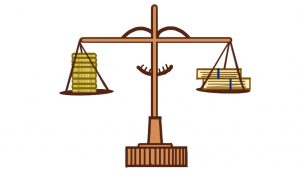 a. CIPC registration for your business.
b. The opening of your company account with the bank of your choice.
c. Paying the LPC's yearly dues.
d. Registering a post box.
e. Practice Management Training Course.
f. Investing in a computer, a printer, and some basic stationery.
Recommended: Best trained army in the world
STEPS TO OPEN A LAW FIRM IN SOUTH AFRICA
1. Create a Business Plan: Before opening a law firm, draft a thorough business strategy. As part of this, you should develop your company's goal statement, identify its competitive advantages, and plan its finances and marketing strategy. Having a clear picture of your company's future will help you plan accordingly.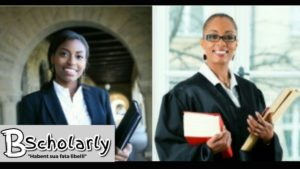 2. Select an Area of Practice: After creating a business plan, you should decide which legal specialties you want to focus on. To find the right fit, concentrate on your legal strengths and shortcomings.
3. Name Your Firm: Your practice name could be based on your area of expertise or named after you. Make sure the name you choose isn't deceptive if you're choosing based on your area of expertise.
Recommended: Which is better visa or mastercard?
4. Choose Your Entity: Choose the organizational structure based on how you intend to run and manage the business. Solopreneurs, for instance, can choose sole practitioners, while multi-member enterprises can choose limited liability partnerships.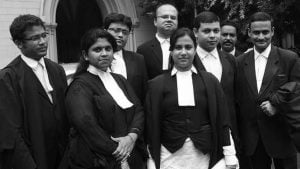 5. Choose a Location: Your practice area has a lot to do with the ideal location. Choose a location or office space that best suits your needs.
6. Obtain Office Supplies, Furniture, and Equipment: You'll require office equipment, supplies, and furnishings for your workspace, including desks, computers, filing cabinets, etc.
Recommended: Richest Companies In Nigeria
7. Build a Network: If you don't currently have a clientele, you should consider how to draw in new customers. The initial step towards achieving this is creating a powerful referral network. Maintain strong connections with other attorneys and clients to receive referrals.
8. Join Organizations or Associations: Joining a local bar association is one of the ways lawyers can network. You can connect with knowledgeable lawyers who can serve as your mentors and teachers.
9. Set Up a Financial Plan: It is important to set up a good financial plan or employ a finance expert because running a legal firm's finances can be challenging and frustrating, especially if you handle your bookkeeping.

Recommended: Most Dangerous People In the World
Conclusion
The fundamental conditions and procedures for opening a law firm in South Africa as specified by the LPC under the LPA and its Rules are summarized above.  However, it remains a good idea to establish connections with colleagues who have begun their legal practice to share information, act as a sounding board, or perhaps gain some guidance along the way.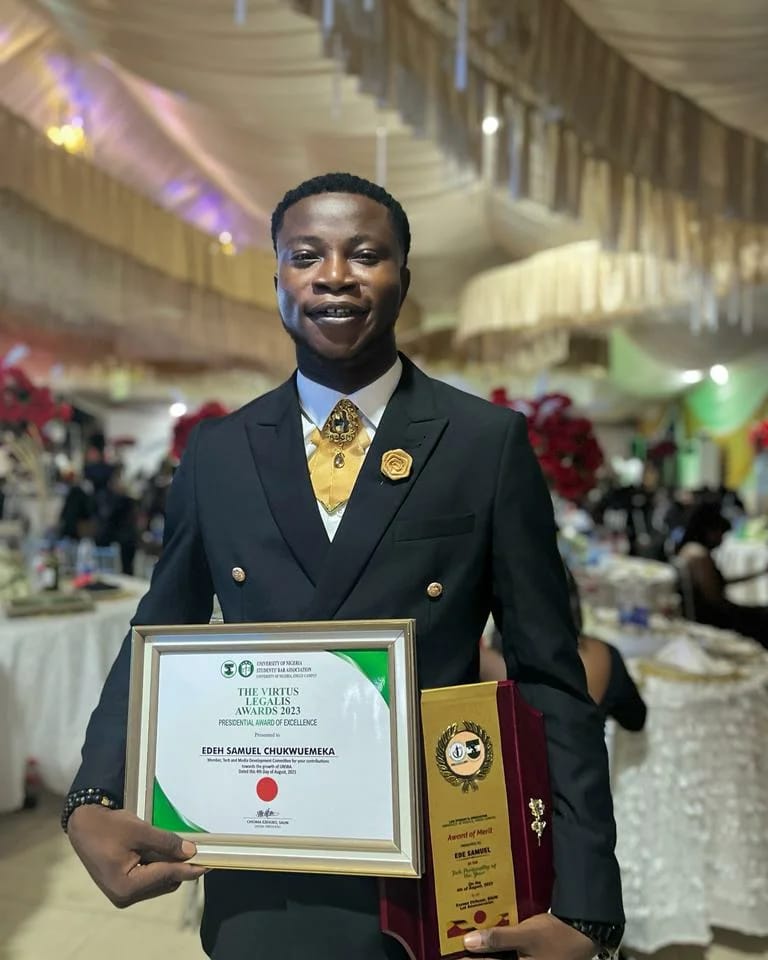 Edeh Samuel Chukwuemeka, ACMC, is a lawyer and a certified mediator/conciliator in Nigeria. He is also a developer with knowledge in various programming languages. Samuel is determined to leverage his skills in technology, SEO, and legal practice to revolutionize the legal profession worldwide by creating web and mobile applications that simplify legal research. Sam is also passionate about educating and providing valuable information to people.