Top 10 Best Movies For Programmers: Programmers take a lot of time and work to delve into the world of innovations. After you get past it, though, it appears to transform into a cosmos of creativity and intuition capable of performing marvels.
There are several amazing films depicting the power of programming and technology. Brilliant filmmakers bring different ideas together to create a universe that provides us with pleasure, knowledge, and inspiration.
Some people can be fascinated by good movies, just as good literature can enchant them. We've all heard stories about people whose lives were changed forever as a consequence of film inspiration. IT or programmers are clearly folks who work hard every day and give it their all. As a result, they require strategies to unwind after a long day at work.
This is why I've compiled a list of the best ten movies for programmers and software workers to watch in their spare time. Some of these films are inspired by events that shaped today's software landscape, while others may focus on programming or hacking. They are all, however, interesting in their own way.
Recommended: Best Books for Programmers to Read
Top Movies For Programmers
1. The Social Network: This is a 2010 American film and one of the top programmers' all-time favorite films lists. The "Social Network" depicted the development of Facebook and the subsequent litigation, providing insight into how the website's concept came to be, what it took to get it up and running, and the challenges creator Mark Zuckerberg faced along the way.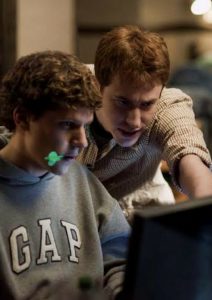 Jesse Eisenberg played Zuckerberg, Andrew Garfield played co-founder Eduardo Saverin, Justin Timberlake played Sean Parker, former Facebook president (and Napster co-founder), and Armie Hammer played Cameron and Tyler Winklevoss, who sued Zuckerberg for stealing their concept.
The film received eight Oscar nominations, making it a box office success. Fans of the film would be interested in learning more about Mark Zuckerberg, the founder of Facebook. The launch of this social networking platform caused a stir at the time, and the film received critical acclaim for its outstanding screenplay, editing, and directing.
Also see: Easiest programming languages to learn and master
2. Pirates of Silicon Valley: Martyn Burke directed this American drama picture, which premiered on the big screen in 1999. A biographical drama was portrayed in the movie. The film features Noah Wyle as Steve Jobs and Anthony Michael Hall as Bill Gates.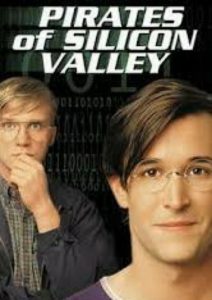 This film discusses how companies like "Apple" and "Microsoft" became successful software companies. The films' core premise is how Steve Jobs, the founder of "Apple," and Bill Gates, the creator of "Microsoft," came up with the notion of universal personal computing.
The film starts in the early 1980s with IBM. In terms of computers at the time, IBM was unrivaled. And around that time, Steve Jobs founded "Apple" and began manufacturing computers in his garage. Finally, the film demonstrates how they developed their computer development principles and practices, as well as how they expanded to become one of the world's largest software firms.
A genuine programming fan would devote some time to see Pirates of Silicon Valley, which depicts the development of the personal computer while also examining the rivalry between Jobs and Gates.
Also see: Free Websites to Learn Coding for Free
3. The Matrix: This is a fantastic film that every programmer should see regardless of the time. The Matrix is a 1999 science fiction action film. Many teenagers at the time were encouraged by this film to study more about computers and programming.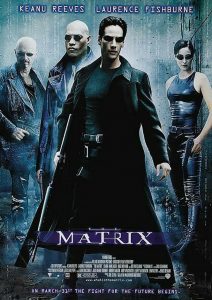 The fundamentals of recursion and loop are excellently executed in this film, as programming fans may observe. The Wachowski Brothers directed and wrote it.
4. WarGames: This is a 1983 science fiction film directed by John Badham and released in the United States during the Cold War. WarGames is a "classic" film that tells the story of an 80s adolescent hacker in a single word. The film portrays the boy's unintended entry into WOPR (War Operation Plan Response) while thinking it was a game, as well as the consequences.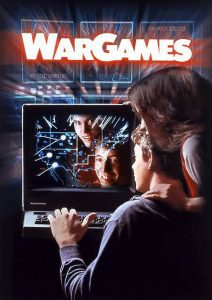 Some experts saw the movie as a warning to parents and teachers to keep an eye on their children to prevent them from misusing programming's powers.
Recommended: Most Capitalist Countries In The World
5. Jobs: It's a drama film based on a true story. Joshua Michael Stern directed the film, which stars Ashton Kutcher as Steve Jobs, the creator of the world's largest software corporation, Apple.
The movie is based on Steve Jobs' life from his childhood until the birth of the iPod. This film is inspiring because Steve Jobs has been an inspiration to programmers all across the world. The film not only depicts Jobs's success story but also his vision and passion to improve the world.
6. Black Mirror: Bandersnatch: Bandersnatch is a spin-off of the sci-fi anthology television series Black Mirror. David Slade directed this interactive movie.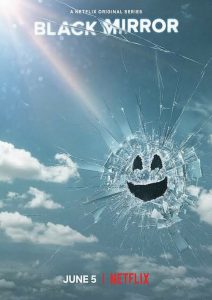 While struggling with childhood trauma, the plot follows a video game creator as he strives to finish a game and achieve success. Based on the decisions you make at important times, you, the viewer, may construct multiple routes and endings.
Recommended: Best science courses to study in the university
7. The Internship: In 2013, the film was released. It's a comedy, after all. Shawn Levy directed the film, which was also written by Vince Vaughn and starred Vince Vaughn and Owen Wilson.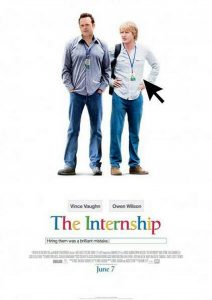 It demonstrates how recently these gentlemen were laid-off salesmen attempting to compete for a job at Google with much younger and more technically adept applicants. They were asked to participate in a Google internship in the Mountain View, California headquarters.
There, they compete with a newer generation of tech geniuses and experts. This is the most highly recommended film for individuals who believe they are too old to gain technical skills.
8. Primer: The inadvertent discovery of time travel is depicted in this 2004 American film. According to experts, the film Primer was created specifically for engineers and not for a general audience. As a result, it has a distinctive place in the list of programming movies.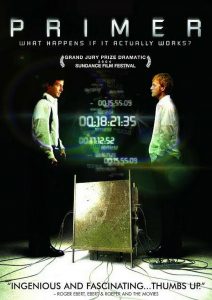 It uses an unconventional storyline structure to tell the story of two hardware developers making a powerful comeback to the apex. The movie's motivation is enough to entice any apathetic engineer to experiment with the programming possibilities.
Recommended: Which Is More Difficult, Electrical or Mechanical Engineering?
9. Source Code: It is a fantastic science fiction thriller that was released in 2011. Source Code is the type of film that keeps you engaged throughout the runtime, is intellectually interesting, and emotionally links you.
The film follows an intriguing premise about a top-secret operation pursuing a Chicago commuter train bomber. When the hero enters another person's body along the voyage, you may observe an extraordinary strange path. Duncan Jones directed the film, which was written by Ben Ripley.
10. The Fifth Estate: Under the direction of Bill Condon, this biographical thriller film was released in 2013. The Fifth Estate depicts the events and disputes that led to the formation of WikiLeaks.
Programmers would be interested in learning how internet activists built up a platform to make use of programming capabilities to anonymously leak crucial data from corporate criminals and the government. The premise of the film was based on various well-known WikiLeaks novels.
Recommended: Most Technology Advanced Countries In Africa 2022
Conclusion
Programmers adore films that are in some way linked to programming. Everyone seems to have their own preferences when it comes to movies. When it comes to programming movies, programmers prefer screenplays that incorporate cutting-edge technology or real-life stories about their programming idols. This is why we compiled a list of the best programming-related movies for programmers and software developers to watch in their spare time.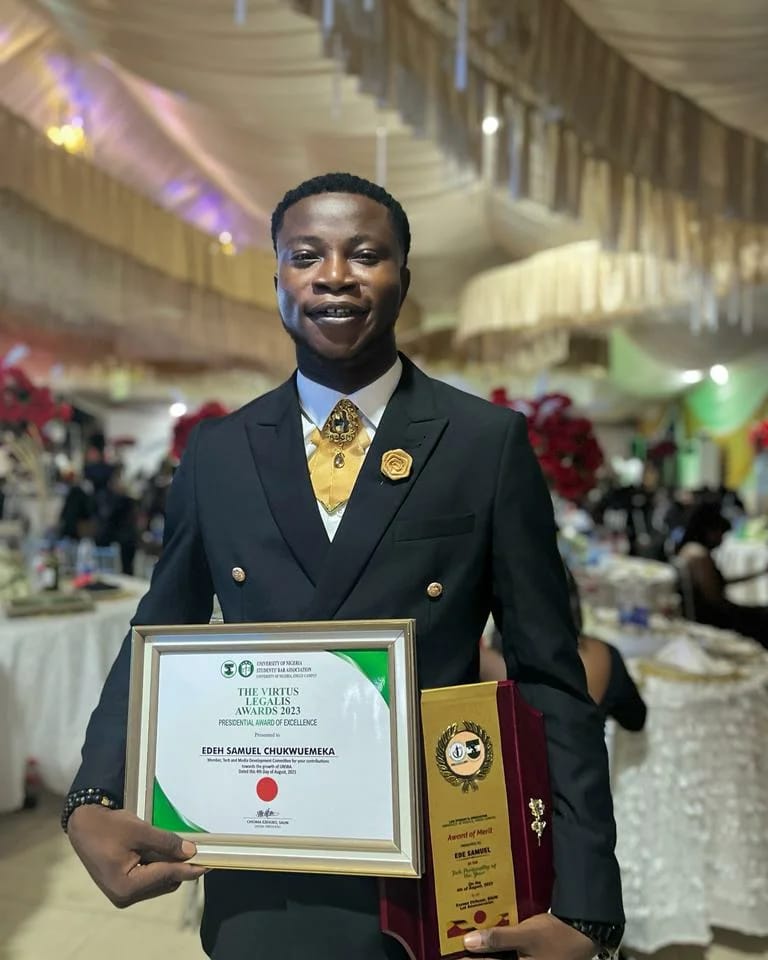 Edeh Samuel Chukwuemeka, ACMC, is a lawyer and a certified mediator/conciliator in Nigeria. He is also a developer with knowledge in various programming languages. Samuel is determined to leverage his skills in technology, SEO, and legal practice to revolutionize the legal profession worldwide by creating web and mobile applications that simplify legal research. Sam is also passionate about educating and providing valuable information to people.