Why Is Nigeria Called the Giant of Africa: Nigeria is known as Africa's giant. Many people, including me, have pondered why we are known as Africa's behemoth. A Giant is anything or someone that is extremely enormous or powerful. When other African nations refer to Nigeria as the "giant of Africa," it suggests that Nigeria is widely acknowledged as being greater, more eminent, more significant, more powerful, exceptionally large, and strong when compared to other African countries.
Nigeria is Africa's most populated country. Our population has surpassed 150 million, with Ethiopia ranking second with 83 million people. Nigeria has a wealth of mineral resources, including crude oil, coal, zinc, semi-precious stones, and gold, to mention a few. We also have an abundance of human resources.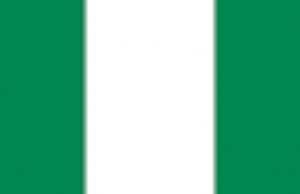 The moniker "giant of Africa" is a very prestigious one to bestow upon any country on the African continent, and the significance of the label has led Nigerians and non-Nigerians alike to ponder what it is about Nigeria that qualifies her as such. The term "Giant of Africa" was given to Nigeria mostly because it has the continent's greatest population. This metaphor, however, may be used for more than just the population. There are several compelling reasons why Nigeria is regarded as Africa's giant.
In this article, I'll explain the important reasons why I believe Nigeria is Africa's Giant.
Recommended: Causes, Effects and Solutions to Bad governance in Nigeria
Reasons Why Nigeria Is Known As The Giant Of Africa
1. Nigeria's Population: Nigeria is the most populous country in Africa, as well as the world's most populous black country, and also known to be the number eight most populous country in the entire globe.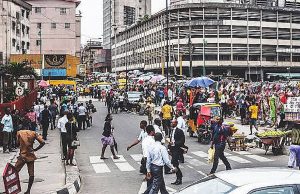 It's simple to see why it's Africa's most populated black country, with 206 million people of diverse religious and ethnic groups and a projected population of over 215 million by the end of 2022.
Moreover, we must keep in mind that, in addition to being Africa's and one of the world's most populous countries, Nigeria's population is also one of the world's fastest-growing. Nigeria, with its massive population, is a colossus in comparison to other African countries.
2. Nigeria's Military Strength: Nigeria's military ranks fourth on a list of African countries with exceptionally formidable military forces, after Egypt, Algeria, and South Africa; it also ranks 41st in a global military poll. With an estimated strength of about 180,000 troops and around 20,000 in the backup.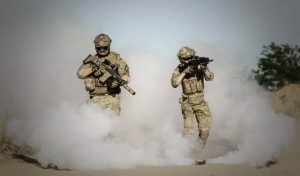 The Nigerian military has 148 tanks, 1,420 armored fighting vehicles (AFVs), 25 self-propelled guns (SPGs), 339 towed artillery, 30 multiple-launch rocket systems (MLRSs), 98 total aircraft, 9 attack helicopters, 35 trainer helicopters, 38 helicopters, 42 transport aircraft, 10 fixed-wing attack aircraft, 2 frigates, and 12 Coastal Defense Craft.
Nigeria's military is weak in comparison to other world superpowers. The Nigerian military forces, however, are a force to be reckoned with when compared to other African countries, except Egypt, Algeria, and South Africa. Her successful peacekeeping deployments in the West African area (Liberia, Sierra Leone) and across Africa at large demonstrate this (Sudan).
Recommended: Highest Paying Businesses in Nigeria
3. Entertainment And Arts Industry: Nigeria is said to be unrivaled in terms of achievements in the arts and entertainment. Wole Soyinka was the first African to win the Nobel Prize for Literature. Things Fall Apart, by Chinua Achebe, has been dubbed Africa's most popular and best-selling literary work. Other literary titans in Nigeria include JP Clark, Chimamanda Ngozi Adichie, and Femi Osofisan. Nollywood, Nigeria's film industry, is the world's second-largest maker of films.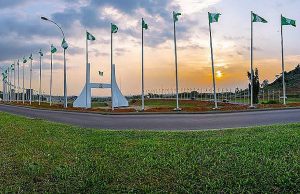 The successes of Nigeria's music, fashion, and comedy industries are incalculable. Fela Anikulapo Kuti, Femi Kuti, King Sunny Ade, Asa, Tu Face, P Square, D Banj, and more recently WizKid and Davido are among the country's most well-known musicians.
4. Abundant Natural Resources: Natural resource endowment is a significant source of national wealth that boosts a country's global economic growth potential. Nigeria is frequently thought of being an oil-rich country. All-natural resources and systems that are or can be helpful to man under current technical, economic, and social circumstances are referred to as natural resource abundance.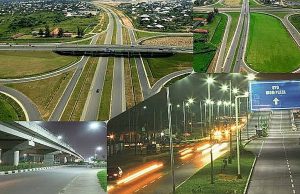 Nigeria has a diverse range of natural resources, from petroleum to precious metals. Nigeria's enormous natural resources have drawn a large number of investors, resulting in a powerful source of economic strength for the country.
Nigeria's abundance of natural riches, along with its abundance of human resources, cannot be matched by any other African country.
Recommended: Best and Most Popular Musicians in Africa
5. Nigeria's Superintendent and Prudential Role in Africa: It has Africa's largest economy, best-organized legislature, most powerful military, immense natural riches, the most intellectual giants, and, most importantly, it functions as a peace mediator for all other African countries.
Nigeria is an African country that has contributed significantly to the preservation of peace in Africa and throughout the world. Nigeria's help in restoring peace and stability in Liberia and Sierra Leone is an excellent example. When a particular army Major Jonny Paul Koroma deposed President Tijani Kabba's administration in Sierra Leone, General Sani Abacha summoned Nigeria's huge military strength and restored a democratic government.
Nigeria has utilized its massive military force to keep the ECOWAS area stable. Nigeria played a crucial role in apartheid in South Africa, the Liberian civil war, and numerous other African countries. Nigeria has played a significant influence in the growth of most African countries, as well as the independence of some African nations such as South Africa and Liberia.
Nigerians, on the other hand, are dispersed over the continent, creating the many industries in which they work. Nigeria has traditionally acted as the continent's big brother, and it is for these reasons that Nigeria is known as Africa's behemoth.
Also see: Countries with the Most Beautiful Women in Africa
6. Largest Economy in Africa: According to an examination of a recent report by Statistics South Africa (SSA), Nigeria has retained her position as Africa's largest economy after South Africa issued its rebased Gross Domestic Product (GDP) report, which boosted the latter's economy up by 11%.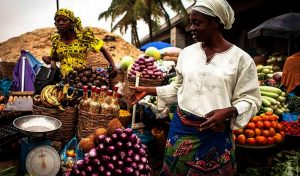 With a GDP of 415.08 billion dollars, Nigeria is currently Africa's largest economy, surpassing Egypt and South Africa. Although there was a decrease in GDP from 2015's level of 493.83 billion dollars.
South Africa reported in the SSA that the worth of its GDP climbed to $370 billion as a consequence of a major revamp of its national accounts up to the conclusion of the 2020 fiscal year. South Africa's GDP was rebased at the same time as Nigeria's latest GDP report, which indicated a 5.01 percent growth rate in the second quarter of 2021.
Nigeria's GDP was $432.29 billion during the period under review, according to the National Bureau of Statistics (NBS) and the World Bank, suggesting that her economy was $62.29 billion larger than South Africa's when the latter rebased its GDP.
Nigeria continues to hold the title of Africa's largest economy.
Recommended: Countries with the best education system in Africa
7. Popularity: Nigeria is one of the most well-known countries on the planet. I have yet to encounter an adult who has never heard of the nation Nigeria. Many Nigerians have made significant contributions to the world in a variety of fields. We are well-known for our films (Nollywood), music, politicians, crude oil, academics, and footballers, among other things.
Also see: Top 10 Most corrupt countries in Africa and Why
Has Nigeria's place as Africa's Giant been maintained?
Nigeria has been dubbed "Africa's Giant" due to its population of almost 200 million people. Nigeria is Africa's most populated country. It is also the world's most populated black country, placing eighth among the world's most populous countries. A big population is thought to be a source of labor, military strength, and a real or projected vast market. Many nations, such as China and India, have made the most of their vast populations, which is reflected in their economic growth.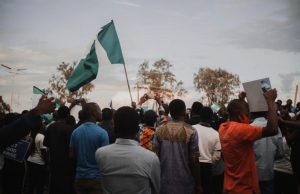 Nigeria, however, is not one of these countries. The BRICS group, which includes Brazil, Russia, India, China, and South Africa, is made up of developing and newly industrialized countries. One thing that comes to mind while observing this relationship is that they are all densely populated nations. Asia's most populous nations are China and India, South America's most populous country is Brazil, and Europe's most populous country is Russia. The issue then arises as to why Nigeria (Africa's most populous country) is not included in this group; instead, South Africa is the only African country included in this group of fast-growing economies with major regional clout.
Also see: Best Presidents in the History of Nigeria Ever
Corruption has grown throughout Nigeria like wildfire over the years, earning Nigeria the reputation of being one of the most corrupt countries on the planet. This reputation has harmed Nigeria's image in the wider world, with references to or portrayals of Nigeria as a nation known for corruption and fraudulent operations appearing in TV shows like Suits, sitcoms like Blackish, and thriller novels like The Girl Who Kicked the Hornets' Nest.
This reputation has been detrimental to the country, to the point where PTO Lumumba blamed the country's poverty on fraudulent actions in the public sector in a speech at an Anti-Corruption meeting in 2016. Nigerians' connections with other countries have been harmed as a result of their reputation.
Nigeria has clearly failed to live up to its reputation as Africa's Giant. As Nigerians, we must begin to ask ourselves what we are doing wrong in a country that was supposed to be the most successful black nation when it gained independence. Nigeria must strengthen its position and lead the continent's transformation from an undeveloped to a developed continent if it is to be considered the unquestioned Giant of Africa.
Recommended: Countries with the Most Handsome Men in the world
Conclusion
A common witticism goes, "When the going gets tough, the tough get going." Nigeria has had a tumultuous history. A civil war, coups and counter-coups, civic turmoil, and religious riots, but like the giant that we are, we withstood it all. Whether it will preserve this colossus status or be ousted by another country is yet to unfold, but for now, it may still be recognized as Africa's giant.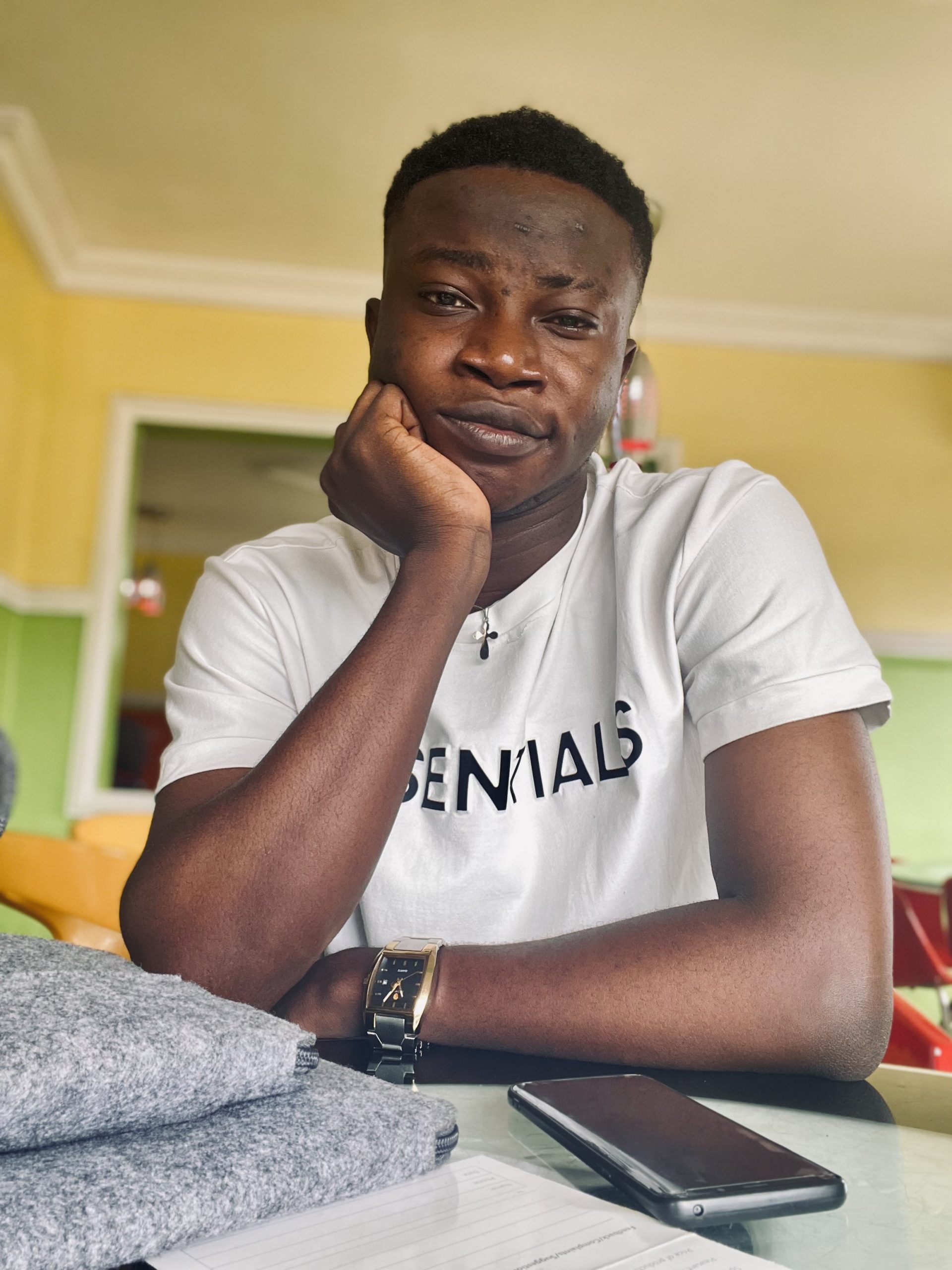 Edeh Samuel Chukwuemeka ACMC, is a Law Student and a Certified Mediator/Conciliator in Nigeria. He is also a Developer with knowledge in HTML, CSS, JS, PHP and React Native. Samuel is bent on changing the legal profession by building Web and Mobile Apps that will make legal research a lot easier.