Best laptops for students: In this modern world, it is improper for anyone to live without a Laptop. This is so because there are so many things in our daily lives that require us to use our laptops. A Laptop is even more relevant to a student because it fosters learning. Most of the time, students can further their studies by just using their laptops. Online classes are libraries are made available to students online and the only way they can get access to all of these comfortably is by using their laptops.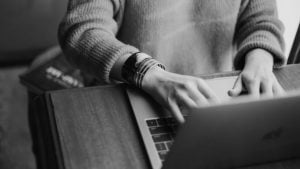 Nonetheless, from some of the tasks mentioned above, one can attest that not every laptop will be suitable for a student. For instance, any laptop without a battery capacity or camera is a bad option. This is why I decided to mention some of the best laptops for students going through this blog.
The laptops I will be mentioning here are the best and the most suitable for students. I am therefore recommending every student who has the financial capacity to go for any of the laptops discussed below. But before that, the following are some of the important reasons why every student should have a Laptop.
Also read: Best apps for lawyers and law students
Importance Of Having A Laptops As A Students
1. Easy access to information: Laptop allows students to easily access educational tools, programs and websites which provide vital information which could improve their performance at school. In a traditional system where there is no digital gadget like phone or laptop, students have to go to the library or physically ask questions in order to access vital information.
However, the availability of a laptop to a student makes such students able to easily access information from the comfort of their home.
2. Laptop gives students the opportunity to work at their convenience or work on an academic project at their own pace anytime and anywhere. Take for instance where a student doesn't have a laptop, he or she will be forced to go to the cybercafé to work on his or her academic project, and this is not always convenient to such student.
3. Laptops are highly portable: This allows students to carry their Laptop anywhere to access information, work on an academic project, or relax. It saves you the stress of carrying big files or books that may end up increasing your chances of being frustrated during school hours.
4. Relaxation: It is said that "All work and no play makes jack a dull boy." A Laptop therefore helps students in relaxation through ways such as watching a movie, playing a computer or video game, amongst others.
5. Having a laptop helps a student develop his or her computer skills. The world is a global village and almost everything is now digitalized, so therefore it will malapropos not knowing how to operate a digital device such as Laptop. Students having a laptop will amongst other benefits help such student understand how to operate a digital device and also develop their computer skills.
6. Laptop is very important to students as it not only enables students to develop their computer skills, but it also helps students in making notes in class, attending virtual classes, academic meetings, webinars, and conferences.
Also see: Best medical apps for medical students and doctors in 2022
Top 16 Best And Affordable Laptops for Students (With Pictures)
1. Google Pixelbook Go: Google Pixelbook is one of the best chromebook and is definitely a very good laptop option for students. Google Pixel book is thin light with a sleek design and it boasts of an excellent keyboard, incredible battery life, good screen resolution, and a 1080 p webcam which enables students to participate in online classes, meeting, group discussion, Competition, webinar, and conferences.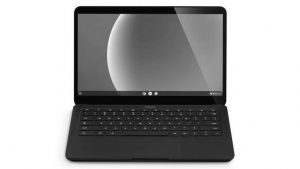 SPECIFICATIONS:
Processor: 8th Gen Intel Core m3, i5, or i7
RAM: 8GB / 16GB
Storage: 64GB / 128GB / 256GB SSD
Battery: Claimed 12 hours, with fast charge
Display: 13.3-inch, 16:9 touchscreen; HD (1920 x 1080) or 4K (3840 x 2160)
Camera: Front-facing 2MP, 60 fps, 1080p video
Wi-Fi: 802.11 a/b/g/n/ac, 2×2 (MIMO), dual-band (2.4 GHz, 5.0 GHz)
2. Dell Inspiron: Dell Inspiron is a powerful and reliable student laptop. While there are numerous series of Dell Inspiron, Dell Inspiron 15 appears to be the best for students. Dell Inspiron 15 has an inbuilt webcam, fingerprint reader, and a backlit keyboard. The laptop gives you the best value for your money as it is affordable and has a great performance and software best for home and students use.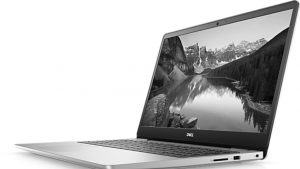 SPECIFICATIONS:
Display size: 15.60-inch
Display resolution: 1920×1080 pixels
Processor: Core i5
RAM: 8GB
Hard disk: 1TB
Graphics: AMD Radeon 530 Graphics.
Recommended: Most Technologically Advanced Countries in The World 
3. Microsoft surface Go 2: Microsoft Surface is a 2 in 1 laptop which helps students in multitasking in ways such as: Researching on the web, writing documents, creating presentation in Microsoft office, amongst others.  Microsoft surface also has a relatively low price, top performance, great hardware package, compatibility and portability which make it a necessity for every student.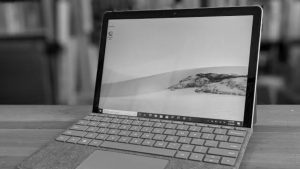 Here is the Microsoft Surface Go 2 configuration sent to TechRadar for review: 
Graphics: Intel UHD Graphics 615 (integrated)
RAM: 8GB RAM
Screen: 10.5-inch PixelSense (1,920 x 1,280)
Storage: 128GB SSD
Connectivity: Intel Wi-Fi 5, Bluetooth
Camera: 5MP 1080p Windows Hello front-facing camera, 8MP 1080p rear-facing camera.
Also see: Cheapest universities in canada for international students
4. Apple Macbook Air: Apple Macbook Air is a nearly perfect laptop for students. It is lightweight, incredibly fast, and boasts of maximum performance. Apple Macbook also supports a screen p3 colour which makes it an excellent Laptop for student photographers to use for editing pictures and videos.  In addition, Apple Macbook's processor, graphic processor and memory make it an irresistible option for students.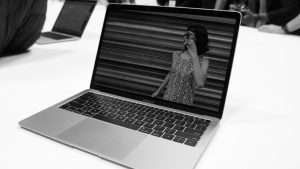 SPECIFICATIONS:
Display size13.30-inch
Display resolution1440x900 pixels
Processor: Core i5
RAM: 4GB
OS: macOS
SSD128GB
GraphicsIntel Integrated HD Graphics 6000
5. Dell XPS: Dell XPS is a 2 in 1 laptop, meaning that it has both the features of a tablet and a laptop. It is durable, has a good storage, and permits multitasking. It also has a long battery life and 4k screen quality which will pleases the user.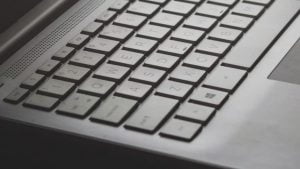 SPECIFICATIONS:
8th Generation Intel® Core i5, i7 processor Intel UHD Graphics 620
Display: 13.3 4K Ultra HD Infinity edge touch Display (3840 x 2160)
RAM: 4GB RAM, 8GB RAM, 16GB
128GB, 256GB, 512GB, 1TB,2TBPCIe Solid State Drive
6. HP Spectre x360: HP Spectre is one of the best window and convertible laptop. It has a beautiful design, good battery life, comfortable keyboard, and an exceptional overall performance which ticks all well for a student.
SPECIFICATIONS:
Display size: 13.30-inch
Display resolution: 1920×1080 pixels
Processor: Core i7
RAM: 8GB
OS: Windows 10 Professional
Hard disk: No
SSD: 256GB
Graphics: Intel Integrated UHD Graphics 620
Also see: Best education websites for lawyers and law students in Nigeria
7. HP Chromebook: HP Chrome book is a well balanced chromebook. It is relatively cheap compared to other Chromebook, and it has an excellent keyboard and responsive system which perfectly fit the demands of a student. The only shortcoming of HP Chrome book is its average battery life which is a necessity for students.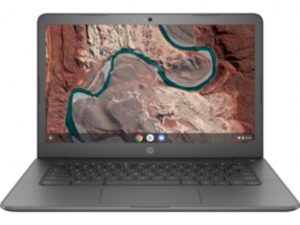 SPECIFICATIONS:
CPU: 1.83GHz Intel Celeron N2940 processor (quad-core, 2MB cache, up to 2.25GHz)
Graphics: Intel HD Graphics
RAM: 4GB DDR3
Screen: 14-inch 1,920 x 1,080 display
Storage: 16GB eMMC
Connectivity: Intel 802.11ac, Bluetooth 4.0
Camera: HP TrueVision HD webcam
8. Acer Swift 3: Acer Swift 3 is a window 10 Laptop with 14 inch display and resolution of 1920 x 1080 pixels. Acer Swift 3 is affordable, has numerous ports, and a very good battery life. Its portability and durability also makes it a blue tick for students.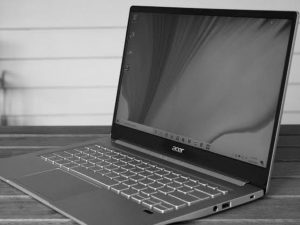 SPECIFICATIONS:
14-inch IPS display, 1920 x 1080
8-core AMD Ryzen 7 4700U 2.0GHz with boost up to 4.1GHz
RAM: 8GB
Processor: 512GB SSD
2.65 pounds (1.2kg)
9. Lenovo Ideapad: Lenovo Ideapad is a very affordable laptop boasting of an excellent battery life, and great performance for school work. Thereby making it a top choice for students.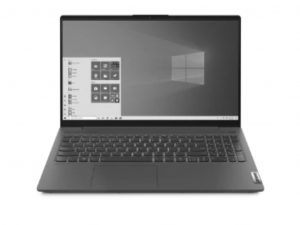 SPECIFICATIONS:
Display size: 15.60-inch
Display resolution: 1366×768 pixels
Processor: Celeron Dual Core
RAM: 4GB
Hard disk: 1TB
Graphics: Intel HD Graphics
10. Asus ROG Zephyrus G14: Asus ROG Zephyrus is the best gaming laptop for students. Where a student wants to consider relaxation after academic stress, ROG Zephyrus is definitely the best option.
ROG Zephyrus has a high-bandwidth DDR4 RAM and a window 10 pro which produces quality visuals and ensures that the graphics of heavy games run smoothly, thereby giving you the best gaming experience.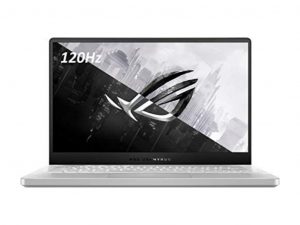 SPECIFICATIONS:
Display size: 14.00-inch
Display resolution: 1920×1080 pixels
Processor: Ryzen 7
RAM: 8GB
OS: Windows 10 Home
SSD2TB
GraphicsNvidia GeForce RTX 3060.
Recommended: Most Beautiful Flowers in The World
11. XPS 13 9310 from Dell: The most recent XPS 13 has 11th-gen Intel technology, which significantly enhances performance and battery life over its tenth-gen predecessor. It is still among the most beautiful laptops on the market, with a compact, sleek form set off by a stunning aluminum frame and a carbon fiber inside.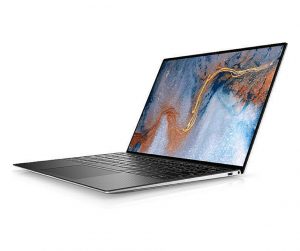 The keyboard is among the nicest we've tried thanks to a creative layout and keystrokes that feel just right when typing. If you have to write a lot of essays for your coursework, the XPS 13 is a dream to use.
There are many different display options, however the device we evaluated had an FHD non-touchscreen. The laptop's peak brightness of 566cd/m2 allows you to work comfortably outside, and the 16:10 aspect ratio is more comfortable to use than a 16:9 display.
The sRGB color accuracy and coverage are also quite good. If you're searching for a top-of-the-line Windows laptop to use while you're studying, there aren't many better choices than the Dell XPS 13 9310. However, it might not be quite as good as Apple's MacBook Air or MacBook Pro.
12. HP Pavilion 14: This stylish HP notebook shocked and delighted our reviewer with two compelling features: a fingerprint scanner for quick and easy sign-in, and a fully touch-enabled FHD display. It's unusual to find these qualities at such a low cost.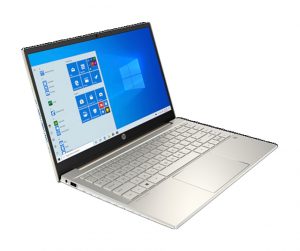 However, the Pavilion 14 also has a few more resources at its disposal. Its build quality is good, and its Bang & Olufsen-branded speakers are some of the best-sounding speakers we've ever heard on a semi-budget laptop. For the majority of student demands, its eight-hour battery life is likewise more than sufficient.
You can find displays with vivid, accurate colors elsewhere, so the lack of a keyboard backlight is a little frustrating. The HP Pavilion 14 is tough to match, though, as a value-for-money combination. While providing good performance all over, it is lightweight, attractive, and includes small extras like a touchscreen.
Also see: Advantages and Disadvantages of a Monopoly
13. Acer Swift 3 (NX.ABNEK.00A): The most recent Acer Swift 3 is the laptop for you if what you're looking for in a laptop is a good screen and strong battery life mixed with low weight and inexpensive price. It boasts a sturdy aluminum chassis, weighs only 1.2kg, can fit into even the smallest backpacks, and has a 13.5-inch, 1,920 x 1,080-resolution monitor.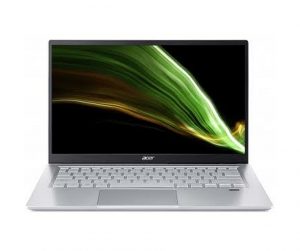 Acer didn't skimp on the internal specification either. The Swift 3's 11th Gen Intel Core i5 CPU may not be the most modern version, but it still does the job. Additionally, there is a reasonable 512GB SSD for storage and 8GB of RAM. The keyboard features a fantastic, bright lighting and comes with two USB-A connections, one Thunderbolt 4 USB-C port, and one HDMI 2.1 port. Additionally, a fingerprint reader is present to boost the biometric security.
The Swift is a fantastic compact laptop that is reasonably priced thanks to fast charging and a long battery life. Swift performed admirably in our video run-down test, lasting over 11 hours. Soldering the RAM to the motherboard and not being able to upgrade it is the only downside to this device.
Also see: How to become a successful lawyer
14. Acer Chromebook Spin 713: Even though it is significantly less expensive than a luxury laptop, the most recent model of Acer's outstanding convertible Chromebook nevertheless has a high-end appearance and feel. With an improved specification centered on Intel's 11th generation Core i3 and Core i5 CPUs, it combines a fantastic, high-resolution, square screen with a 3:2 aspect ratio with a versatile 2-in-1 design. Even the entry-level model with an Intel Core i3-1115G4 processor is quicker than the Core i5 Chromebooks we examined last year, handling several apps and a ton of browser tabs with ease.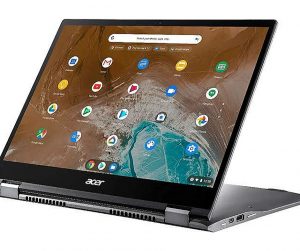 The battery life is only about nine hours, but everything else is excellent, including the screen's excellent color reproduction, the rich audio, the excellent webcam, and the enjoyable keyboard. You can just about get through a day of lectures and learning on it. You can extend the life of your laptop by adding sophisticated connectivity features like Thunderbolt 4 and Wi-Fi 6 to it.
Recommended: Is a Mac or Windows PC Better for Programming? Here Is the truth
15. HP Envy 13: The HP Envy 13 is one of the greatest laptops, as well as one of the best student laptops, for various reasons: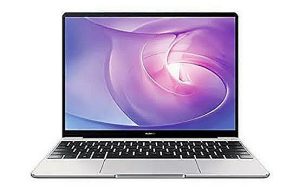 A. Portability: The HP Envy 13 is typically small and lightweight, making it simple to transport about campus or between classes.
B. Performance: It is often equipped with strong CPUs, enough RAM, and fast SSD storage, allowing it to do multitasking, productivity, and even light gaming or creative work.
C. Display: A high-quality display with excellent color accuracy and resolution is common in laptops, making them appropriate for multimedia consumption, reading, and content production.
D. Battery Life: Many HP Envy 13 models have a good battery life, which is important for students who need to work on projects or attend virtual lectures throughout the day.
E. Appearance : The Envy series has a sleek and quality appearance that appeals to students looking for a laptop that looks nice while being practical.
F. Connectivity: It generally has a range of connectors, such as USB Type-C and Type-A, allowing students to quickly connect to different devices and peripherals.
16. Huawei MateBook 13: For various reasons, the Huawei MateBook 13 is one of the finest student laptops.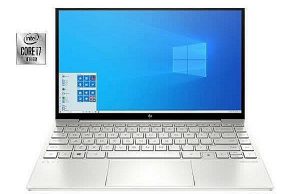 A. thin and light: The MateBook 13 is generally thin and light, making it simple to tote about campus or in a bag without adding much weight.
B. Performance: It often includes strong Intel Core CPUs and specialized NVIDIA GeForce MX graphics, which provide enough performance for multitasking, productivity activities, and even light gaming or graphic design work.
C. Display: A high-quality display with low bezels is common on laptops, providing a visually engaging experience for multimedia consumption and content production.
D. Long Battery Life: Many MateBook 13 models have a battery that may last for a full day of average student use, minimizing the need to bring chargers around all the time.
E. Construction Quality: Huawei's MateBook series has a sleek and premium design that combines a sturdy construction with an exquisite appearance and feel.
F. Fast Charging: Some models have fast-charging capabilities, which enable the laptop to charge rapidly and effectively when necessary.
G. Connectivity: The MateBook 13 often comes with a decent number of ports, including USB Type-C and Type-A, for connecting to different devices and accessories.
RECOMMENDED: Best places to live in the United Kingdom as a student
This is all for now! The above are the best for any student who uses a laptop frequently in his/her daily activities. Trust me; what I have mentioned above are long lasting laptops for students all over the world. Meanwhile, if you have used any of the above laptops, kindly let us know about your personal experience using them in the comment section.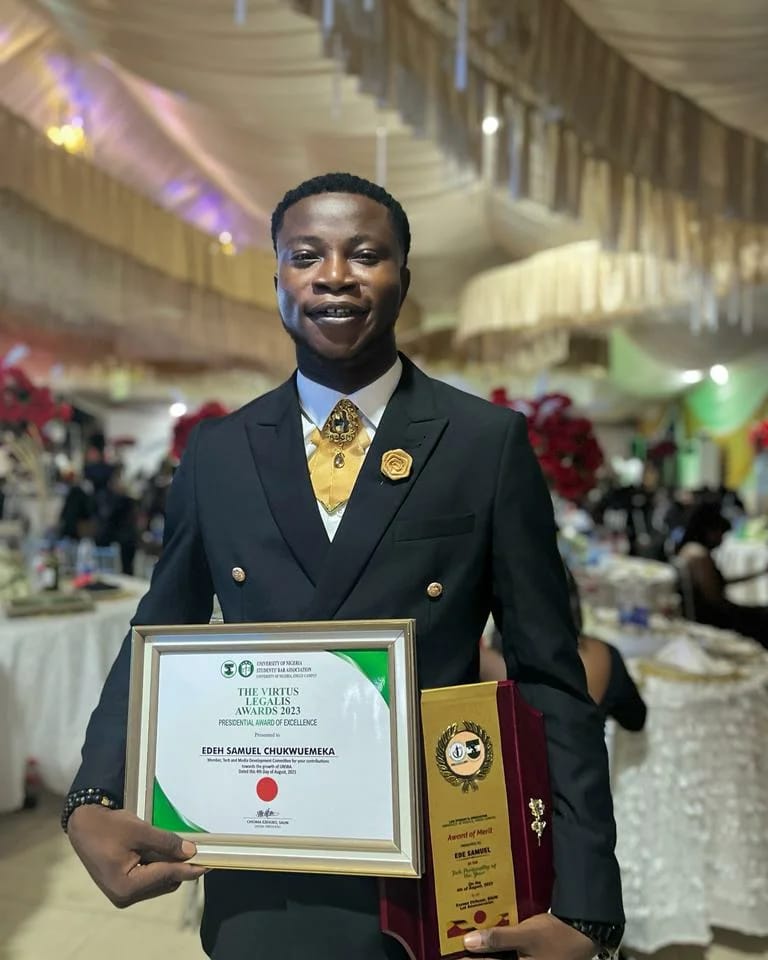 Edeh Samuel Chukwuemeka, ACMC, is a lawyer and a certified mediator/conciliator in Nigeria. He is also a developer with knowledge in various programming languages. Samuel is determined to leverage his skills in technology, SEO, and legal practice to revolutionize the legal profession worldwide by creating web and mobile applications that simplify legal research. Sam is also passionate about educating and providing valuable information to people.