Best education websites/blogs in Nigeria: You will agree with me that there are hundreds of education blogs/websites in Nigeria currently. Some are truly into the business of giving quality contents and information to students while on the other hand, some were created with the aim of making money.
Thus, they give no valuable information to students. Just recently, I found that there are more number of untrusted and unreliable education websites/blogs, sharing fake news and unofficial information in Nigeria.
Based on that, i thought it wise to quickly disclose my list of the best education websites/blogs in Nigeria.
Apparently, many students are not happy that they can't find valuable and trusted information online. They assume that all education blogs/websites on the internet were created just for making money alone, and as such, none should be trusted.
Trust me, this is not correct. I have visited many education blogs/websites that disseminate reliable and quality contents for free. Today, i will be making a list of the top 12 Authentic Education websites In Nigeria.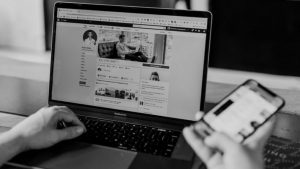 Recommended: Highest paying businesses to start in Nigeria
Top 10 Best Education websites/blogs in Nigeria (2021)
These are the best education websites and blogs in Nigeria:
Bscholarly
Myschool
Nairaland Education Forum
Pass
Postutmeadmission
Flashlearners
Unn-edu.info
Myschoolgist
Infoguidenigeria
Naijaeduinfo
Currentschoolnews
Passnownow
Those are the best education websites in Nigeria as it stands now. Note that these websites have different type of content they share with users.
Thus, it is important to know the type of content they share before you visit or subscribe to them. Kindly read about the best education websites and blogs in Nigeria below and the key to type of information they share.
MUST READ: How to prepare and pass WAEC examination excellently
1. Bscholarly.com: Bscholarly is undoubtedly the best education and legal website in Nigeria as it stands now. It was built by a law student from the University of Nigeria, Edeh Samuel Chukwuemeka, With the aim of disseminating authentic education news and legal information to every part of the world.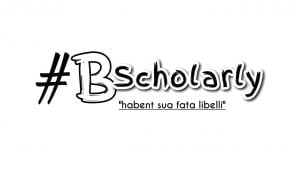 Since it's inception in 2019, Bscholarly has helped thousands of students in Nigeria and other part of the world to gain admission by providing free and quality contents for exam preparation. Currently, Bscholarly.com is working to start an electronic law report for students and lawyers all over the world.
Evidently, this is one of the outstanding education blogs in Nigeria. Unlike every other blog/website that only share news and admission info on the internet, Bscholarly disseminates free legal guides and quality information to its readers. This is exactly why bscholarly is the best education website in Nigeria.
Also read: How to become an intelligent student at school
2. Myschool.ng: It is impossible to make a list of the best education websites in Nigeria without mentioning Myschool.ng. This website is one of the oldest and most pronounced education website in Nigeria.
It is focused on sharing news from every tertiary institution in Nigeria. So, if you are looking for a website that will help you get all the latest university news, polytechnics news or news from colleges of education in Nigeria, this is the best place to visit.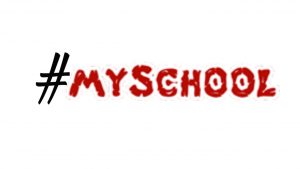 Aside from sharing educative information and news, Myschool.ng also conduct quizzes for students to participate and win wonderful prizes.
This is actually as strategy used by the administrators of the site to make students read hard for their exams and pass excellently. No doubt, it is one of the best websites you can find online.
3. Nairaland Education Forum: Nairaland Education Forum is not a bog on its own, neither is it a website. It is one of the most updated parts of Nigeria's Biggest Online forum.
One of the reasons why you should consider visiting Nairaland Education Forum is because, the forum is updated with the latest posts and articles from almost all the education websites and blogs in Nigeria. So you see, Nairaland Education Forum is like a hub for all education websites on the internet.
Believe it or not, Nairaland Education Forum is one of the best places for every student in Nigeria. Nonetheless, students should care when visiting this website because, even scammer and fraudsters who are bent to commit cyber crimes also post on Nairaland Education Forum.
Recommended: Advantages and Disadvantages of shopping online
4. Pass.ng: Next on my list of the best education blogs/websites in Nigeria is pass.ng. Pass.Ng is one of the popular education websites in Nigeria. It will surprise you to know that Pass.Ng has a page on Wikipedia. That is to say, its authenticity is undoubtedly true. Suffice it to say that Pass.ng is not actually a blog.
It is a website built to help students achieve their academic pursuits. With the Pass.Ng mobile test app, you can pass any examinations. They usually share their tentative guides in the app too.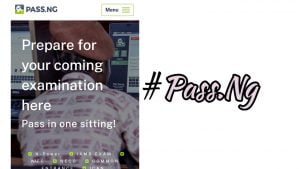 Pass.Ng mobile app has the highest number of downloads in Playstore. In my view, Pass.Ng mobile app is the best if you are really searching for an app to practice JAMB/WAEC examination.
They also have a blog section in their website where they share education news and updates in Nigeria too.
Also read:
5. Postutmeadmission.com.ng: Postutmeadmission was created to prepare students for post UTME examination in Nigeria. The website is currently one of the best for education news in Nigeria. At Postutmeadmission, you can get exam preparation tips, admission news, Scholarly works and even JAMB/WAEC updates for free.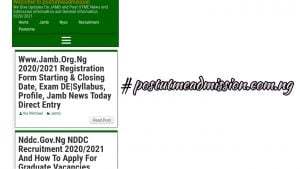 This is actually why I love the website. Currently, Postutmeadmission gets up to 1000 student visitors everyday.
They design and structure of the site is easy to navigate. On of the reasons why many students visit this blog site is because, they always update it with fresh and authentic contents everyday. For me, Postutmeadmission is one of the best education websites for news. You can check them out if you want to.
6. Flashlearners.com: I visited Flashlearners for the first time in 2017, when I was still in secondary school. The website really helped me to prepare for my WAEC and NECO examination then.
After taking my exams, I told myself that must build something like flashlearners.com someday because I liked what the owner of the site was doing.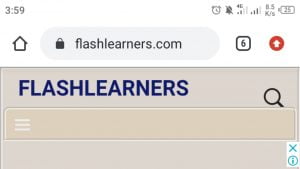 What I loved about flashlearners.com was the kind of content shared by Flash Isaac. That guy is really sent by God to help students. Even though my website is not as big as that of Isaac today, I believe it will soon get there.
Flashlearners.com is a wonderful place for every student. In fact, i enjoin every student to visit flashlearners daily. You will definitely learn something new everyday.
Also see: Best law apps for lawyers and law students
7. Unn-edu.info: If you have searched the internet for anything that concerns the University of Nigeria, Nsukka, then you must have visited this website before. It is an education blog that is bent on disseminating news from the University of Nigeria, Nsukka (UNN).
Nonetheless, it should also be noted that Unn-edu.info does not only share news from the university of Nigeria anymore. Currently, you can get news from any university in Nigeria on this blog.
For the few times I have visited this website, I can boldly tell you that they share only authentic information. The website ranks on Google front pages for hundreds of keyword.
They also have social media pages where many other students have attested to their good work.
Basically, Unn-edu.info publishes admission news, scholarship news, Examination news and most especially, news from the University of Nigeria, Nsukka on a daily basis.
Recommended: How to become a successful business entrepreneur
8. Myschoolgist.com: Myschoolgist is obviously one of the best education blogs in Nigeria. Just like bscholarly.com, it has been in the business of proving quality and trusted education news in Nigeria for many years.
In fact, Myschoolgist.com is now an authority site for many bloggers. Other education bloggers usually come to Myschoolgist.com to copy and paste on their own site because the blog is known for providing first hand information from every university in Nigeria.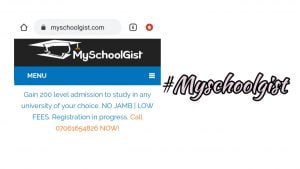 As at 2016, Myschoolgist.com was the best and only popular education website in Nigeria then. No doubt, you can ask students who graduated around 4-5 years ago. Many of them actually read news from Myschoolgist.com before gaining admission into tertiary institution. Believe it or not, Myschoolgist.com is one of the best education websites in Nigeria today. You can check the website out.
Must read: How to retrieve lost waec certificate: See how
9. Infoguidenigeria.com: Infoguidenigeria is one of the best information websites in Nigeria. They share information on many topics. As a matter of fact, Infoguidenigeria.com ranks in Google for many international and local keywords.
It should be noted that Infoguidenigeria.com is not actually an education blog. They publish articles on different niches so, it is not right to call it an education website.
However, considering the amount of quality and educative information in the blog, I personally think it should be among the best education websites in Nigeria. I assure you that you cannot visit Infoguidenigeria.com without learning something new for the day.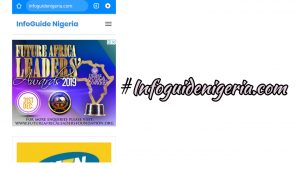 I usually visit this website everyday to learn something new before I start my day. It is indeed a good website.
Also see: Ways of promoting popular participation in Politics
10. Naijaeduinfo.com
If you want to get guides on how to pass WAEC examination or how to pass JAMB examination excellently, this is the best website for that. NAIJAEDUINFO is hell bent on making sure that students prepare and pass their school examinations very easily.
In the just concluded 2019/2020 JAMB and WAEC examination, this website contributed greatly to the number of persons that passed the examination. I actually read the article on NAIJAEDUINFO, explaining how students could pass JAMB and WAEC examination easily.
After reading, I even recommend some of my students to also visits the website and read their articles. Trust me, Naijaeduinfo is also one of the best education blogs/websites in Nigeria as it stands now.
11. Currentschoolnews.com
As the name suggest, Currentschoolnews shares current information and updates from different schools in Nigeria. It is also one of the best education websites in Nigeria. As at 2019, this education website was my best site.
They shared not only educational contents but also scholarly works and helpful tips for students. For example, Currentschoolnews.com was the first place I learned how to answer law questions using IRAC method.
It will surprise you to know that Currentschoolnews.com was founded by Sir bright, a wonderful and professional Nigerian blogger. He is hell bent on sharing authentic school information such as scholarship, JAMB, WAEC, NECO, University and Polytechnic News in Nigeria.
If you are really searching for a place to get authentic information, you should check out Currentschoolnews.com. It is undoubtedly one of the best education websites in Nigeria currently.
RECOMMENDED: Advantages and Disadvantages of Alternative Dispute Resolution 
12. Passnownow.Com: Passnownow is another powerful educational blog in Nigeria that is really into the business of educating Nigerian students on everything they should know during their primary, secondary and tertiary education. In fact, the blog has the complete syllabus for secondary schools in Nigeria. What this means is that, Passnownow is capable of educating a student on everything he/she need for secondary school education.
Another reason why this blog is among the best in Nigeria is because it contains so many historical information about Nigeria. Consequently, it is also a good place to learn some historical facts about the country. Personally, I think Passnownow is one of the best in Nigeria because the blog has been in existence for a considerable amount of years now. They are really bent on enlightening Nigerians.
Recommended: Best side hustles for students while in school
MUST READ:How to become a successful lawyer in Nigeria
Wrapping up
Yeah! those are the best education blogs and websites in Nigeria this 2021. Trust me; they are the best websites to get reliable information at your fingertips. Accordingly, if you wish to advertise or ask any education related question, make sure you visit any of those websites.
Meanwhile, if you have any question or contribution to make on the best education websites mentioned in this article, kindly send it using the comment section below. I will be glad to hear from you!
Here our YouTube video on the best education websites/blogs in Nigeria this 2020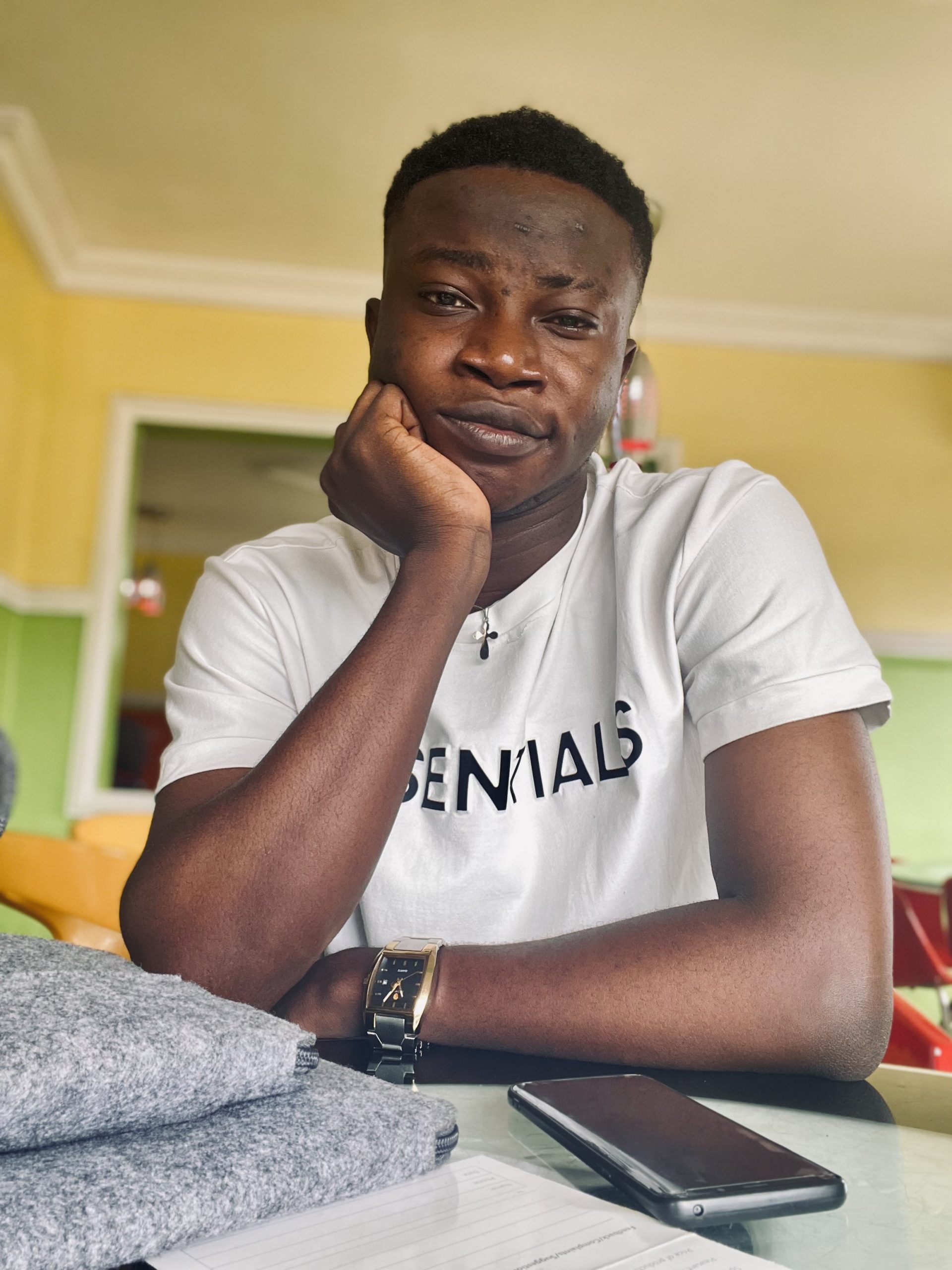 Edeh Samuel Chukwuemeka ACMC, is a Law Student and a Certified Mediator/Conciliator in Nigeria. He is also a Developer with knowledge in HTML, CSS, JS, PHP and React Native. Samuel is bent on changing the legal profession by building Web and Mobile Apps that will make legal research a lot easier.