Most Popular Phones In Nigeria: Nigeria is Africa's most populated country, but that isn't all. Nigeria has a sizable market for mobile phone sales. It boasts Africa's second-largest mobile market, with South Africa being the only nation where the devices are more widely used. The rise of mobile phones can be attributed to a variety of reasons. The fact that it is the cheapest option to connect to the internet has also played a significant role.
Many smartphone manufacturers have joined and exited the Nigerian market, but others have weathered the test of time and show no indications of abandoning the lucrative Nigerian market anytime soon. The most popular phones in Nigeria are featured in this article.
Recommended: Ghana's Top 10 Best Rappers 2022
Top 12 Most Used and Popular Phones in Nigeria 2023
1. iPhone: With an average interest rate of 85, the iPhone tops the list. If you are familiar with this phone brand, you are aware that it is considered a premium item by the majority of people. But why is it that a pricey phone like the iPhone is at the top of the list in Nigeria?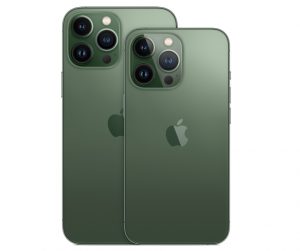 For one thing, among the most important factors is curiosity. People will be puzzled as to why a device's pricing is so high. As a result, the majority of those looking for iPhones may not be looking to buy one, but rather simply fulfill their inquisitiveness.
Others are also curious about the pricing and admire the phone's design. Who wouldn't want to respect a brand as well-known as Apple? We're still waiting to see how they hold up with their upgrades. As we all know, rival phone manufacturers are stepping up their game, and midrange phones are becoming less expensive and more capable.
2. Samsung: Samsung is ranked second among the top ten most popular phone brands in Nigeria, with a 75 percent interest rate. For starters, Samsung is a huge brand, so it's only right that they take top slot. Nigerians appear to be looking for Samsung phones as well as other Samsung electrical devices.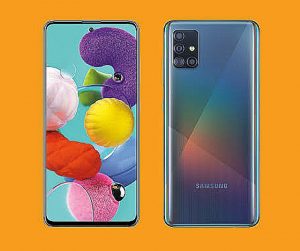 All of this explains why it is ranked high. Even so, Samsung phones are held in high regard in the country. The Galaxy A51 and Galaxy A71, for example, were both sold out in Nigeria. Even the more costly Galaxy Fold 1 sold out in Nigeria at its initial release. Many Nigerians would choose to purchase the more expensive smartphones.
This is because Samsung has established a strong presence in the nation over the years. With the debut of new phones, it appears that Samsung will be around for a long time.
Recommended: Advantages and Disadvantages of Social Media to Students
3. Infinix: Infinix surpassed Tecno for third place, with an average interest rate of 68. If you're familiar with both phone brands, you'll know that they're in a fierce battle for market share.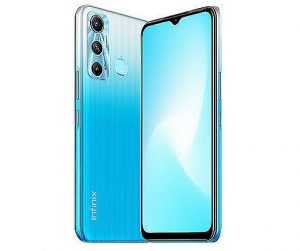 Both firms are really owned by the same parent corporation, Transsion Holdings. And if you're trying to figure out which of these two phone companies makes the superior midrange smartphones, the results are equivocal.
Infinix, like Tecno, had a consistent stream of sales throughout 2021. Davido, the great musician, is once again their brand ambassador. The Infinix Zero 8, Infinix Note 8, Infinix Hot 10, and the Infinix S5 pro with pop-up selfie camera are among the greatest phones made by Infinix.
4. Tecno: Tecno Mobile is ranked fourth, with an average interest rate of 67 for the last 12 months. Throughout 2020, the phone brand has maintained a consistent interest rate. The acquisition of Africa's number one musician, Wizkid, as a brand ambassador undoubtedly had a significant impact. Another aspect is the introduction of the Tecno Camon series.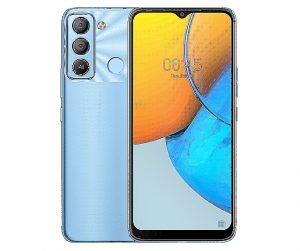 The Tecno Camon 15 Premier, with its pop selfie camera, is a major driver in the interest rate hike. Camon 16 Premier's dual selfie camera and outstanding night mode shot make it difficult to overlook. Tecno may easily climb this ladder with the release of the Tecno Pova and additional inexpensive phones. This phone brand has been around for a long time in Nigeria, and they even have a history there. As a result, it's understandable that Nigerians are interested in this phone brand.
Also see: Most technologically advanced countries in Africa 2022
5. iTel: iTel is among the most popular phone brands in Nigeria, ranking fifth with a 58 percent interest rate. When the business unveiled the iTel Vision 1 and iTel A56 series, it reached an all-time high. If you're wondering why this phone brand has such a high interest rate, it's because they produce phones that are inexpensive. If you want to acquire something light for your loved ones, this is the brand to go with.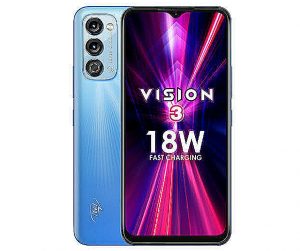 iTel phones, for some reason, manage to stay up with current technological advancements. For example, the recently announced iTel S16 is not just inexpensive but also has 4G.
As a result, many Nigerians are looking for something economical. Simply told, one of the reasons why Nigerians are interested in iTel is because of its low-cost phones.
6. Huawei: Huawei is the sixth most popular phone brand in Nigeria, with an average interest rate of 55 percent. Its interest rate peaked at 98 percent at the start of the year, but by the third quarter, it had begun to gradually fall.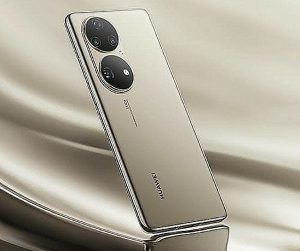 Despite the fact that Huawei has released fantastic phones such as the Huawei Y9a that do not have Google services, it appears that no tech analyst is willing to suggest Huawei phones.
It's amazing how much damage a little disagreement can do to a phone brand. The prohibition imposed by the United States, as well as the lack of Google services, had a significant impact on Huawei's popularity in Nigeria.
Recommended: Differences Between Entrepreneur And Businessman
7. Redmi: Xiaomi's Redmi sub-brand is recognized for producing low-cost mid-range phones. For a long period, the Redmi Note 9s and Redmi 9 were the talk of the town. In a head-to-head comparison, it outperformed the Samsung Galaxy A51.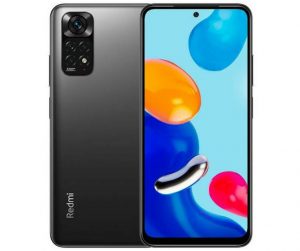 With an average interest rate of 48, this phone brand takes the top rank. When they start introducing devices in the nation next year, they could be able to move up the ladder. They have an official social media account in the country, which is among the main reasons for their rise.
They recently teased the arrival of the country's first inexpensive 5G gadget. What do you think will happen if Redmi signs a Nigerian celebrity or top tech analyst as a brand ambassador?
8. Oppo: Oppo is the number eight most popular phone brand in Nigeria, with an average interest rate of 40 percent. There's a lot to admire about this phone company, except for the pricing of their gadgets.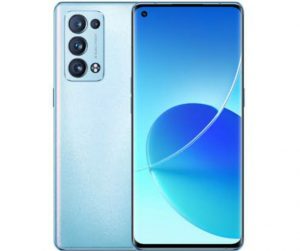 The launching of the Oppo A93 and the signing of BB Naija champion Laycon increased the popularity of this brand in Nigeria.
If you're familiar with the #icons online, you'll recognize the impact Laycon's signing has had on the Oppo brand. A six-month hike to a 40 percent interest rate is a step forward.
Recommended: Richest Women in Africa and their Networth 2022
9. Vivo: Vivo is now ranked 9th, with an average interest rate of 30 during the last 12 months. Given Vivo's recent arrival in the area, this is extremely remarkable.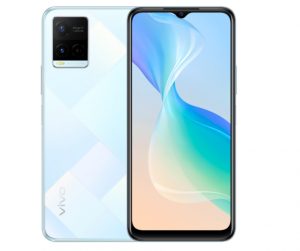 In Nigeria, the Vivo Y20, Vivo Y20s, and Vivo V20 were all released. In addition, the company is increasing its advertising and selling its phones to local retailers. This has increased brand awareness in recent months, and more Nigerians are showing interest in their phones. However, the pricing of their equipment may be one of the factors that causes Nigerians to hesitate and take a few steps back.
10. OnePlus: OnePlus is a large smartphone manufacturer that produces some of the world's most cheap flagship devices. In the IT business, they're known as flagship killers. However, it appears that they are not as well-known in Nigeria.
OnePlus has averaged a popularity of 5 during the last 12 months, according to Google trend statistics. This does not imply that OnePlus was only searched for 5 times every month, but it does reflect people's curiosity throughout the course of several months.
Given that this phone business has little or no presence in Nigeria, this is hardly unexpected. They don't run commercials specifically for Nigerians, and their phones aren't yet available in the nation. OnePlus doesn't even have a social network account in Nigeria.
Recommended: Differences Between Jail And Prison
11. Nokia: The Nokia phone brand has gained dominance in the Nigerian tech market with an esteemed reputation as one of the leading and most popular phones in Nigeria. Nokia is known for its quality and great esthetic disposition. It is a major product of Nokia Corporation which is a Finnish multinational telecommunications as well as an information technology, and consumer electronics corporation based in Finland.
It was established as far back as 1865 and has since; maintained the brand's standard and intergrity. It is one of the leading information and Communication technology companies in the world with business across 130 countries. Notia has phones of different models, sizes and shapes to suit the consumers. It remains one of the most popular phones in Nigeria.
Also see: Advantages and Disadvantages of Partnership Business
12. Gionee: The tech market continues to grow with great consumer electronics carefully designed by top tier tech corporations. Another leading phone brand in Nigeria is the Gionee mobile phones. Gionee is one of the most recent yet, one of the leading phone brands in the world and even more popular across Africa.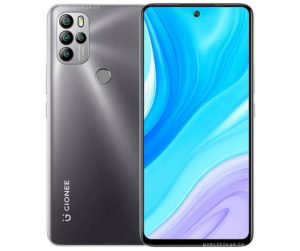 The phone is produced by a Chinese based corporation that specializes in the manufacturing of smartphones. The Company is situated in Shenzhen, Guangdong. Gionee phone brand is well-known for its outstanding performance and long lasting battery capacity. It is a leading smart phone brand with lots of models with great user interface and operating software. In has found its way into the Nigerian market and has fast grown to earn the love and patronage of consumers, making it one of the most popular phones in Nigeria.
Recommended: Differences Between Science And Philosophy
Conclusion
With the importance, use, and functionality of mobile computers growing by the day, a slew of new phone firms have emerged, offering a variety of high-tech handsets. While certain smartphone companies have firmly established themselves as among the finest of all time.
Some people are still attempting to rise to the top of the industry. Others at the top are continually assessing their phones, providing upgrades, and introducing new brands, all in an effort to retain and even enhance their popularity in Nigeria.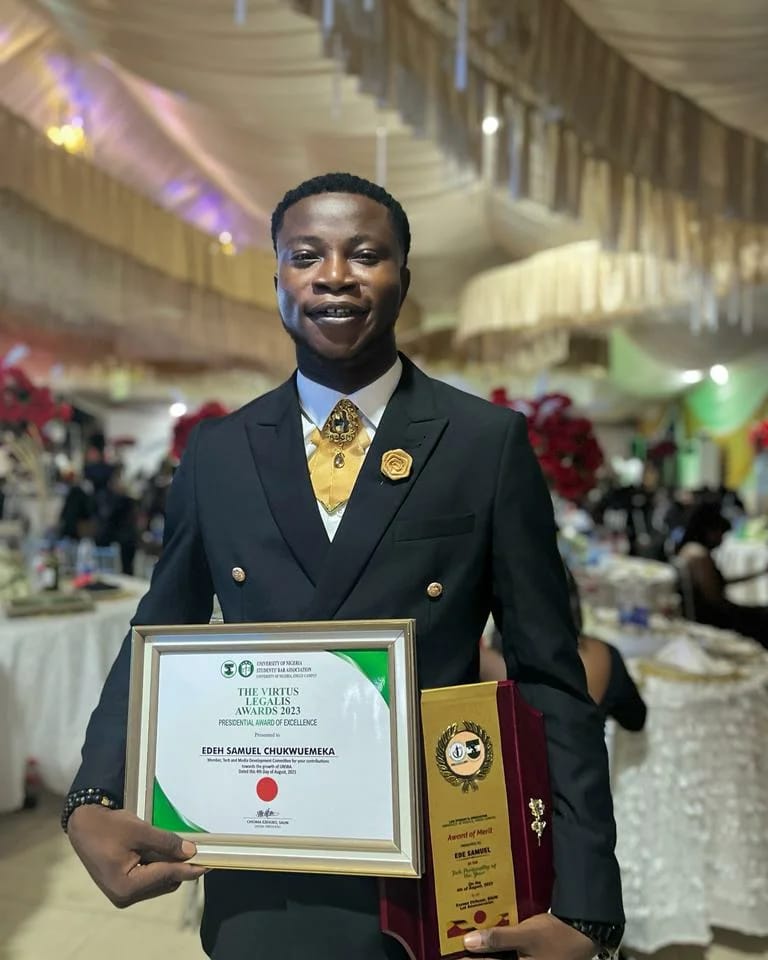 Edeh Samuel Chukwuemeka, ACMC, is a lawyer and a certified mediator/conciliator in Nigeria. He is also a developer with knowledge in various programming languages. Samuel is determined to leverage his skills in technology, SEO, and legal practice to revolutionize the legal profession worldwide by creating web and mobile applications that simplify legal research. Sam is also passionate about educating and providing valuable information to people.