Most Used Social Media In Nigeria: Social media has grown in popularity as a means of communication, and many individuals use it to connect with one another.People have always looked for methods to connect with one another throughout antiquity.
People have also discovered methods to be socially engaged on the internet in this computerized age, which is feasible thanks to the proliferation of social networking platforms and applications.
A preponderance of the most popular social networking applications has been around for a while, but as smartphones get smarter, so do the apps, and you can now do a lot more than you could previously. Companies are now embracing social media to reach out to their customers and connect with them. Meetings are no longer required to do business.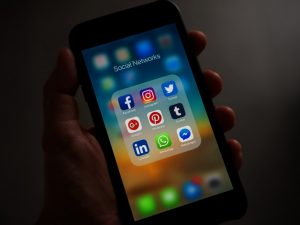 In addition, the number of social media sites has grown dramatically. Whether fan favorites like Instagram and Facebook to newcomers like Tok-Tok, there's never been a better opportunity to choose a social network that meets your tastes.
However, with so many new apps being created every day, figuring out which ones are worth your time may be difficult. It is on this note that we're taking a look at the most popular social networking networks in Nigeria.
Recommended: Best Colleges of Education in Nigeria 2022
Top 12 Nigeria's Most Popular Social Media Platforms
1. WhatsApp: WhatsApp is now the most popular social messaging app, surpassing Facebook Messenger. It boasts of a wide user base, is well-designed, and allows you to exchange text messages, videos, voice chats, and images. WhatsApp has made communicating with family and friends throughout the world a breeze.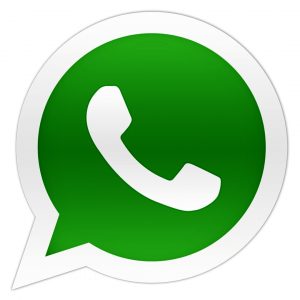 WhatsApp has become the most effective and innovative marketing tool for businesses. It's a tool for promoting your company and cultivating strong consumer relationships. With auto-replies, you can quickly react to consumers and better manage your time — a time-saving and feedback-improving strategy.
This marketing method has been embraced by a large number of people in the corporate sector as a replacement for traditional social media marketing.
2. Facebook: Facebook is the one place where you're likely to run across acquaintances, coworkers, and family from your past or present lives. Facebook is largely used for sharing personal images, links, and brief remarks, but users may also become fans of corporations or organizations.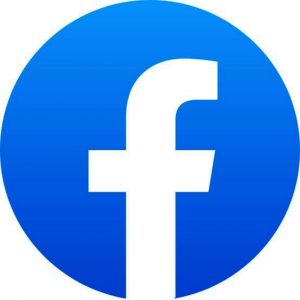 Many people and businesses use Facebook groups to bring together consumers or communities in one location online.
Facebook groups, unlike Facebook pages, aren't used for advertising, but they may be quite useful for starting conversations. If you're looking to reach an adult audience with captivating visual (or video) content that grabs their attention, elicits an emotional reaction, and makes them want to share it, Facebook is a great place to start.
If you want to quickly build an online community around a topic or company, Facebook is the best platform to employ.
Also see: Advantages and Disadvantages of Social Media on the Society
3. Instagram: Instagram is home to influencers, bloggers, corporations, small business owners, friends, and everyone in between. Due to its innovative designs, which feature a plethora of effects, Instagram has become one of the most popular social networking networks for teenagers and young adults. Instagram is a gold mine for reaching folks under the age of 40.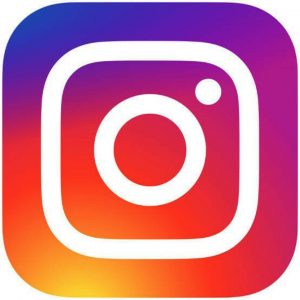 Instagram has proved to be a fantastic marketing tool for businesses trying to grow their reach and improve product awareness since its beginnings.
Overall, Instagram is a lot of joy to use since it works so effectively and accomplishes its goal.
4. Twitter: Twitter is classified as a microblogging tool because of the brief, unconnected messages it disseminates. Twitter has certain elements in common with other popular social media platforms like Facebook, Pinterest, and YouTube. Twitter is one of the most basic social media networking tools accessible, but it is also one of the most entertaining and intriguing.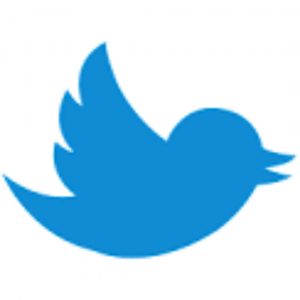 Messages are restricted to 280 characters or less, but that's plenty enough to share a link, a picture, relay breaking news, or even swap ideas with your favorite celebrity or influencer. With Twitter, you may instantly reach a huge number of people through tweets and retweets, keep up with the work of other experts in your area, and form relationships with other users.
Also see: Countries with the Most Beautiful Women in Africa
5. YouTube: With over 2 million videos available daily and over 400 million views per minute, Youtube is Nigeria's most popular video hosting site. This platform is mostly for video content, however depending on your industry and target audience, both long-form and short-form video material can perform well on it.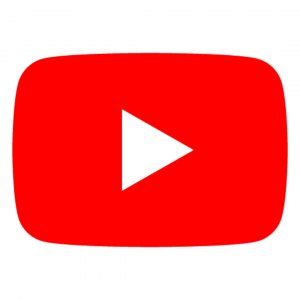 This site has everything from first-hand product evaluations to promotional films and "how-to" instructions for almost any subject or discipline. Users may share, rate, and comment on what they see on the site.
With over 2 billion monthly active users, YouTube has become a major social media tool. YouTube is extremely popular among men and women between the ages of 15 and 34. Whether you're teaching your audience about new marketing methods or streaming video games, strive hard to hold their interest throughout your videos.
Also see: Best Countries to start a business in Africa
6. TikTok: The TikTok app is one of the most popular social media platforms in the world. This social networking app was established five years ago and already has over one billion active members around the world. Due to its vast user base, TikTok is quickly becoming one of the most popular social networking sites in Nigeria, if not the globe.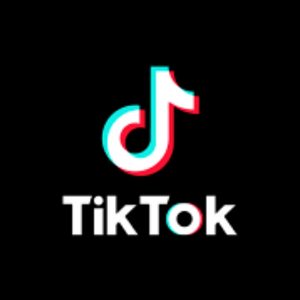 Users may use the software to make short films with music, filters, and other effects. While it's occasionally amusing and occasionally repulsive, it's undeniably addicting. TikTok gives its users the opportunity to express themselves in a unique way.
TikTok is one of the few platforms that caters to entertainment rather than lifestyle, which distinguishes it from the competition, and because of its ease of use, anybody can become a content creator, which makes it so appealing. This is why it attracts to a large number of content creators all over the world, and why they try to enhance their performance on the platform.
TikTok is the ideal medium for reaching (and entertaining) a youthful audience with engaging video-based content that doesn't always have a clear relationship to your products or services.
7. LinkedIn: One of the most well-known professional social networking sites is LinkedIn. It has the potential to generate a lot of interest and provide you a platform to share information about your company, news, upcoming events, and more.
As the site's popularity has grown, it has become one of the most useful tools for upgrading your CV, getting a new job, and networking with people in your professional circles.
It's one of the only prominent social networking sites dedicated to company growth, and it's ideal for meeting customers, connecting with vendors, hiring new staff, and keeping up with the newest business news. LinkedIn is definitely the finest location to post anything related to your business or profession.
Also see: Advantages and Disadvantages of Being a Leader
8. Snapchat: Snapchat has revolutionized the way people engage with one another, and this is what has made it so popular. While Snapchat allows you to post short video clips with your followers, it also has a slew of other capabilities, such as the ability to attach various photos to your person while recording a short video clip, and so on. The design of the app is fantastic, a mix of youthful and serious, which is exactly what an app like this needs.
Snapchat should be prioritized if you want to target a young audience and have a passion for creating bite-sized, compelling video content.
9. Telegram: Telegram is a cloud-based, freeware instant messaging platform. Telegram is messaging software that focuses on security and speed, allowing you to create group chats with up to 5000 users or even more and stay in touch with everyone, whereas WhatsApp has a limit of 250 members.
You can make bots on these platforms — You can design your own chatbot to handle a specific task, such as order processing or customer service.
Telegram also includes end-to-end encrypted video calling, file sharing, VoIP, and other features. Telegram allows you to send up to 1 GB worth of photos and videos.
Recommended: Best education system in the world
10. Pinterest: Pinterest is a famous social bookmarking platform that allows you to save and find creative inspiration for a variety of topics, including cuisine, DIY home projects, fashion, vacation ideas, interior design, business, and everything in between. With a primarily female readership, this social media network is frequently referred to as an important component of the product discovery process.
Among all social media networks, Pinterest boasts of having the most focused female readership. Millennials account for about 80% of their users.
If your target market is primarily adult women, or if your business is around lifestyle, fashion, home décor, or DIY, Pinterest should be your first priority.
Recommended: Advantages and Disadvantages of Being a Leader
11. Skype: Skype is one of the most amazing and popular social media platforms that is operational in Nigeria. It is quite unique with great interactive features that offers it users the best Communication experience. The Networking and interactive platform is operated by Skype Technologies which is a division of microsoft.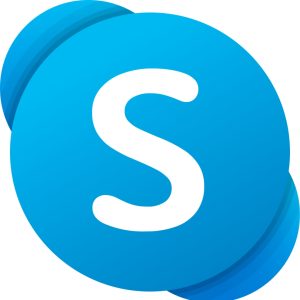 The app is quite notable for features like video conferencing, voice calls and messaging, videotelephony, file transfers instant messaging and lots more. It is enabled on desktop computers, mobile phones and PCs. The platform has over a hundred million active users.
Also see: Countries With Highest Crime Rates In The World 2023
12. Tumblr: Tumblr is one of the most popular and most used social media platforms operational in Nigeria. It is a microblogging website that also serves as a social networking site for information exchange, constant interactions and others. The site was founded by David Karp in 2007 however, it is currently owned by Automattic which is an American company.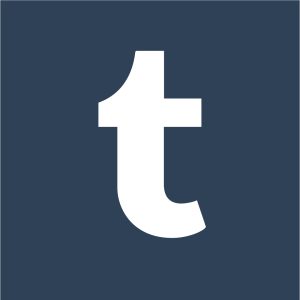 Tumblr is quite efficient and smart, it allows users to interact with some of the best features that allows them post contents like multimedia and could also follow other people's blogs which they find interesting. Users could access and optimize their blogs from their private dashboards. Tumblr is accessed and used by over a hundred million users.
Recommended: Countries with the Most Nuclear Weapons In The World
Conclusion
The world has been taken over by social media networking programs. You don't have to be on every social media network; all you have to do is pick one or more that you think would work best for you and devise tactics to make the most of them.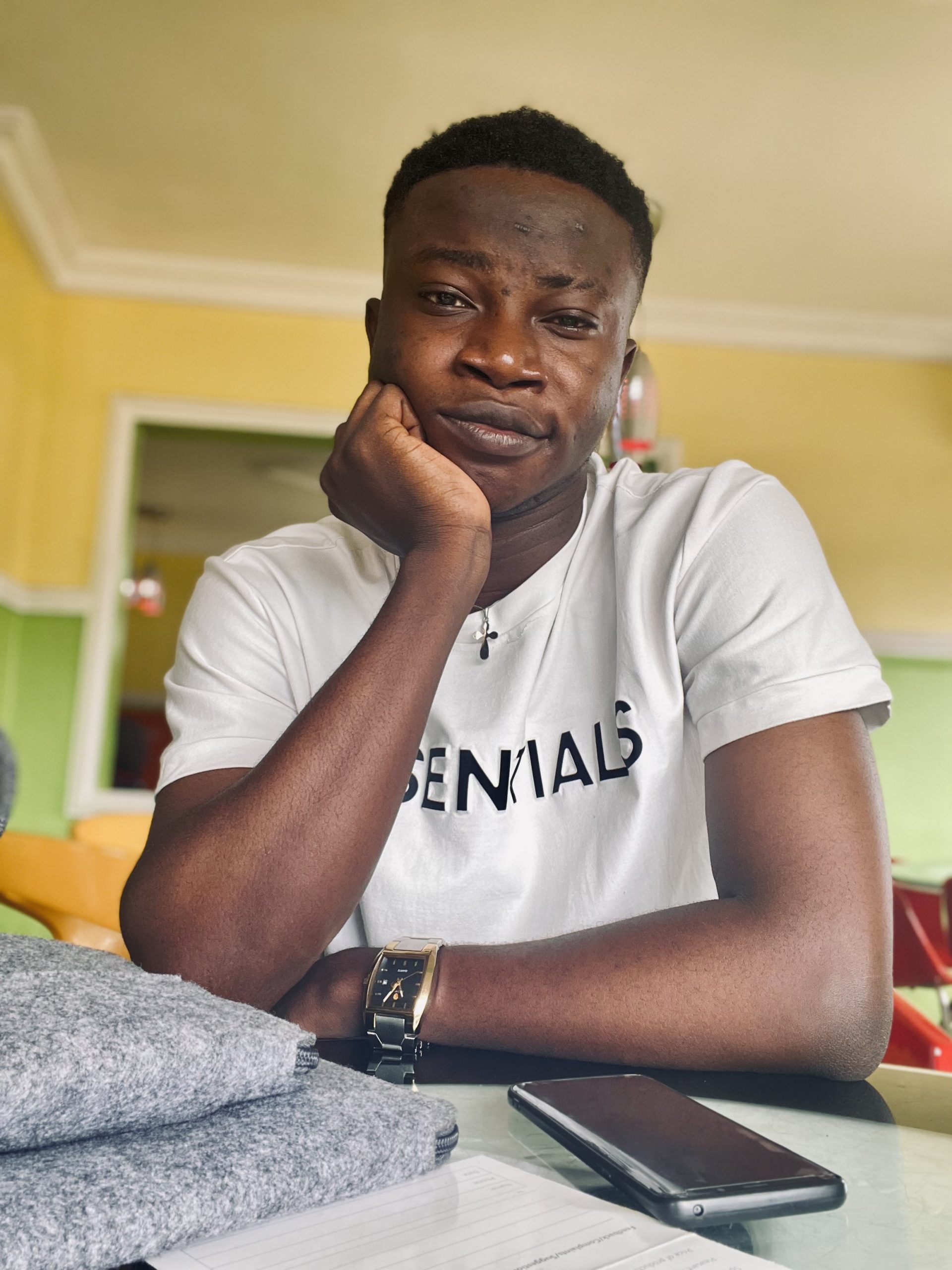 Edeh Samuel Chukwuemeka ACMC, is a Law Student and a Certified Mediator/Conciliator in Nigeria. He is also a Developer with knowledge in HTML, CSS, JS, PHP and React Native. Samuel is bent on changing the legal profession by building Web and Mobile Apps that will make legal research a lot easier.