If you wish to know the most lucrative areas of law, this short article is for you! Today, i am going to briefly highlight the highest paying law jobs. I therefore advise young law students to study this work carefully before deciding which area of law they would want to enrol themselves.
Law as a respected profession has over the years garnered a lot of aspirants; that is people who want to become barristers or lawyers. Because of this high inflow of interest, law all over the world has become so competitive that only the best thrive in it. And because of this competition, it has become imperative that law students and aspirants ask questions on which areas of law that is more lucrative or brings more pay cheque than the other.
Also read:
How to become a successful lawyer
Highest paying law firms in Nigeria
21 Leading cases in the law of contract
Before we proceed to list out the areas of law that have high potentials of bring high pay cheques, we will discuss the factors that are likely to affect the level of payment or buoyancy that an area of law may bring such as:
The geographical location of the legal practitioner: it is more likely that legal practitioners whose locations of practice are in big cities would receive bigger pay cheques than those in the rural areas or villages. This could be as result of the high population of people which will in turn increase the numbers of those seeking legal services. Also, due to the high development ratio in cities, there seems to be sufficient resources to adequately finance the services of legal practitioners. For instance, first year associates in new York city can earn up to 180,000 dollars per annum while the 2015 median salary for attorneys nationwide was 115,800 dollars per annum.
The kind of law firm that the legal practitioner works at: whether it is a large/international firm or a small/regional firm plays a major role in the type of paycheque that one will receive.
How good the legal practitioner is: a legal practitioner who knows his onions in his job will carve out a niche for himself thus, making people to seek for his services at all times. This attribute is usually a major determinant on the type of pay that an attorney gets in his practices.
Highest paying areas of law
From the foregoing, it can be seen that there are many factors which could determine how lucrative an area of law will be. However, there are specific areas of law that have higher chances of bringing bigger pay cheques. They include the following:
1. Intellectual property law
Intellectual property laws are laws that relate to copy rights, patents, trademarks and the protection of other intellectual ideas. This area of law is beautifully developing because of the improvement in technology. Lawyers in this field receive high pay cheques, their median pay is nearly 139,000 dollars per annum.
2. Trial lawyers:
These are those who argue cases in court. This area of law is very engaging, competitive and stressful because it has a lot of people practicing it. However, if you know your laws well, you will be successful…it pays well too. Their median pay is about 120,000 dollars per annum.
3. Chief legal officers:
These people lead the legal departments of companies and big corporations. This area of law pays well but it requires hard work and sacrifice for one to attain such position.
4. Judges:
These are lawyers who have transited into deciding cases in courts, they work for the government and are appointed to become judges after fulfilling the set out requirements. This area of law pays well but it requires hard work and integrity for one to get there.
5. Law professors:
These set of people teach law in universities and law schools. They receive decent pay but it requires hard work to rise to this position.
6. Managing directors:
These are those that have through consistency and hardwork risen to the position where they see to the affairs of law firms. They work tirelessly to see to the smooth functioning of their firms. Law firm managing directors are paid handsomely in compensation to their hard work.
Check out the video below to see the highest paying and most lucrative areas of law to enrol in.
Also read:
Richest lawyers in India (2020)
Top 10 universities to study law in Nigeria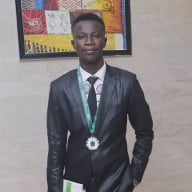 Edeh Samuel Chukwuemeka ChMC, is a Law Student and a Certified Mediator/Conciliator in Nigeria. He is also a Developer with knowledge in HTML, CSS, JS, PHP and React Native. Samuel is bent on changing the legal profession by building Web and Mobile Apps that will make legal research a lot easier.