Most Expensive Phones In the World: Mobile phones have gradually evolved into a necessity in these modern times. It's the most used gadget of the 21st century such that almost every human on the planet requires one. In our daily lives, these devices are beneficial. Although communication appears to be the most obvious and practical purpose for carrying a cellphone, it has luckily grown beyond that.
Mobile phones now perform several sophisticated and different tasks as a result of the rapid evolution of technology in our world today. Manufacturers compete to provide the latest features as well as introduce new elements of luxury as the world of phones improves day by day. As a result, the value of mobile phones increases. The more functions a phone can perform, the more technical it is, the more features it has, and so on, the more valuable it is. In essence, you may buy a mobile phone for a few hundred dollars, but if you want more, you'll have to spend more. In this article, we'll see the most expensive phones in the world as of 2022.
RECOMMENDED: IPhone, Google Pixel and Samsung, Which Is Better? (Answered)
Top 14 Costly/Expensive Mobile Phones In the World 2023
1. Falcon Supernova IPhone 6 Pink Diamond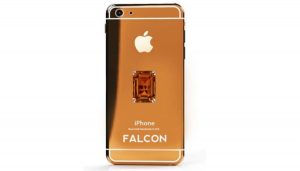 Price: $48.5 Million
Designed and distributed by: Falcon
Headquarters: United States
This has been the most expensive phone in the world since 2014. It's not an iPhone product, but it's from Falcon, a high-end American company. In 2004, this customised iPhone 6 was released, which was covered in 24-carat gold and included is a huge pink diamond on the back. It's also platinum-coated and has hack-protection features to keep the data of the owner safe from prying eyes. Nita Ambani, the wife of Asia's richest man and owner of the Indian cricket team, owns the Pink Diamond Falcon Supernova.
You'd think that a phone this costly would have incredible specs, but that isn't the case. This phone has a 4.7-inch screen with a resolution of 750 x 1334 pixels, 1GB of RAM, 16GB of internal storage, and no external storage. The back camera has a resolution of 8 megapixels, while the front camera has a resolution of 1.2 megapixels. This phone is powered by an 1810 mAh non-removable Li. PO battery. The Falcon Supernova iPhone 6 Pink Diamond has 3G and 4G capabilities. It can connect to Wi-Fi and Hotspot despite having only one slot for a SIM card. GPS, Bluetooth, V4.0, NFC, USB, and other communication technologies are all included in this phone.
2. IPhone 4S Elite Gold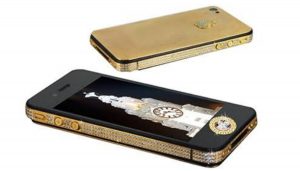 Price: $9.4 Million
Manufacturer: Apple
Headquarters: United States
Designed by: Stuart Hughes
This Stuart Hughes's iPhone is worth a stunning $9.4 million, cementing his dominance in the luxury phone market by making some of the world's most expensive phones. There are big expectations for the second most expensive phone in the world. The Elite Gold iPhone 4, on the other hand, does not disappoint. The phone's back panel and logo are both composed of 24-carat gold, and it's adorned with 500 100-carat diamonds.
For that extra outstanding impression, the home button is made of an 8.6-carat single-cut diamond, and the logo is made of fifty-three diamonds. To top it all, the phone arrives in a large box which is more like a solid platinum chest with genuine polished T-Rex dinosaur bone and finished with a plethora of rare precious jewels.
Also see: Easiest programming languages to learn in 2022
3. IPhone 4 Diamond Rose Edition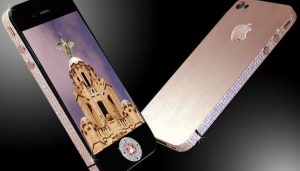 Price: $8 Million
Manufacturer: Apple
Headquarters: United States
Designed by: Stuart Hughes
This Apple iPhone 4 Diamond Rose Edition is the world's third most expensive phone. Only two phones have been made to date to keep it exclusive, and each one was customized for its owners.
The phone is composed of pure rose gold and features five hundred 100-carat diamonds, with fifty-three diamonds adorning the Apple logo. The home button is constructed of a 7.4-carat rare single-cut pink diamond. When purchased, this device comes with a unique box (more akin to a chest) made from a single slab of granite weighing around 7kg.
4. Goldstriker IPhone 3GS Supreme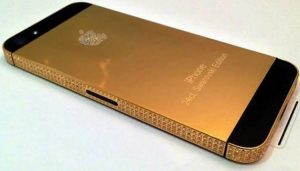 Price: $3.2 Million
Manufacturer: Apple
The British designer Stuart Hughes and his business Goldstriker created one of the most famous gadgets with this luxury handset. It comprises 271 grams of 22-karat pure solid gold, over 200 diamonds, including 53 in the Apple logo, and a 7.1-carat diamond in the start button, giving it an opulent appearance.
The chest that stores this one-of-a-kind handset is crafted from a single block of Kashmir gold granite, with an inner lining of Nubuck top grain leather, and weighs a whopping 7kg. The phone has 32GB of storage, is factory (legally) unlocked for worldwide use, and can be updated with fresh firmware without freezing.
Recommended: Best portable laptops for students to use
5. IPhone 3G Kings Button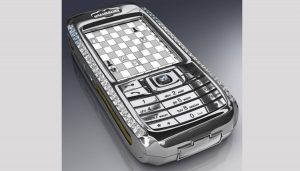 Price: $2.5 Million
Manufacturer: Apple
The $2.5 million iPhone 3G Kings Button is one of the world's most expensive phones. It is undeniably not cost-effective for the average user. The phone is made of 18-karat white, rose, and yellow gold and was designed by Austrian designer Peter Aloisson.
The white gold strip that wraps around the phone's edge is adorned with 138 diamonds. The single-cut 6.6-carat diamond used as a substitute for the original iPhone home button, however, is the device's most expensive and eye-catching feature. Apple's iPhone 3G Kings Button is a true work of art.
6. Diamond Crypto Smartphone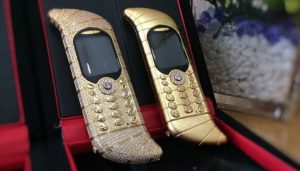 Price: $1.3 Million
Manufacturer: JSC Ancort
Headquarters: London, UK
Designed by: Peter Aliosson
The Diamond Crypto smartphone, which costs $1.3 million, makes our list of the most expensive phones in the world. Solid platinum and gold rose logo is featured on this device. The cell phone is made up of 50 diamonds, 10 of which are rare blue diamonds. The rose gold navigation key is set with 28 round-cut diamonds. The phone's hardwood decorations are constructed of hand-polished Macassar ebony, which gives it a striking appearance. With its advanced encryption technology, this phone stands apart from the rest.
The phone specifications include an internal storage of 64GB RAM,  battery capacity of 1350 mAH.  It comes with several cryptographic elements like a Crypto phone call, Crypto SMS, Crypto Emails, etc. and the primary technology behind the operation of this phone is Encryption technology which helps to keep all information that goes into it safe and secured.
Recommended: How to become a successful business entrepreneur
7. Goldvish le Million
Price: $1 Million
Manufacturer: Goldvish
Headquarters: Switzerland
Designed by: Emmanuel Gueit
First introduced in Switzerland, this device was designed by Emmanuel Gueit, a well-known watch and jewellery designer. In addition, it was the first expensive phone to be recognized in the Guinness Book of World Records, and it is still regarded as one of the world's most expensive phones. White, silver, gold, rose-gold, and yellow are among the colours available in this limited-edition device.
The phone is priced at $1 million and is made of 18-karat white gold and 120-carat VVS-1 diamonds. Its distinctive shape further adds to its overall opulence. The phone's specifications include a display resolution of 176 x 220 pixels, a 2G network frequency, a physical height of 110mm, a width of 46 mm, and a thickness of 17 mm, among other features. The 2MP rear camera has a resolution of 1600 x 1200 for pictures and the battery capacity is 950 mAh. It also has GPRS, EDGE, USB, and Bluetooth connectivity.
8. Gresso Luxor Las Vegas Jackpot
Price: $1 Million
Manufactured and Designed by: Gresso
Headquarters: Miami, United States
Gresso is known for its opulent and exorbitantly priced cell phones, but with the introduction of the Luxor Las Vegas jackpot, it has taken things to a whole new level. Several black diamonds and nearly 180 grams of gold make up this million-dollar piece. The black panel is constructed of one of the world's oldest and most valuable woods, sourced from a 200-year-old African tree. The keypad is made up of seventeen 32-carat Sapphires that were hand polished and laser-etched. Each phone comes with its unique number engraved on the back and is part of a limited edition series of only three.
Recommended: Advantages and Disadvantages of the Internet
9. Goldvish Revolution
Price: $488,150
Brand: Goldvish
Brand country: Switzerland
The GoldVish revolution is one of a set of thirty-two units built by the Swiss company Goldvish. This device is not only the most costly phone on the market but also one of the most luxurious. The phone's form is notably distinct from others, adding to its exclusivity. It's also made of gleaming white and pink gold, beautiful leather, diamonds, and comes with a sapphire glass display case. If that wasn't enough, the phone also comes with a Fredric Jouvenot detachable analogue watch.
A 2.2-inch display, a large memory phone memory (which also accepts memory cards), USB, and Lithium batteries are among the phone's features. Goldvish Revolution enables incoming calls with a large head sticker and multimedia and can hold up to 1000 contacts.
10. Vertu Signature Cobra
Price: $310,000
Manufacturer: Vertu
Headquarter: England, United Kingdom
Designed by: Boucheron
Vertu is known for making some of the best premium phones on the market, and the Signature Cobra edition is no exception. Each of the eight limited-edition Signature Cobra phones costs $310,000. The phone has a 2-inch sapphire-protected QVGA TFT LCD display with a resolution of 240 320 pixels, 2GB of RAM, 16GB of internal storage, a removable battery, and a 5-and-a-half-hour talk time.
All of the components of this phone were hand-assembled in the United Kingdom, according to the design of Boucheron, a French jeweller. The fact that it is studded with gold and precious gemstones, as well as the fact that it can be further customized to your preferences, is what makes this phone so expensive. In addition to its gold plating, the highlight of the Vertu Signature Cobra mobile phone is marked by the snake figure wrapped around its edges which is composed of 439 rubies, with the eyes of the snake embellished with two magnificent emeralds.
Recommended: Most popular and best programmers in the world 2022
11. Black Diamond IPhone 5 ($15.3 Million US Dollars): Stuart Hughes created the stunning Black Diamond iPhone 5, a product from Apple. It is among the most expensive smartphones in the world, costing 15.3 million US dollars. It took nine weeks of arduous work and sophisticated construction to finally finish this beautiful handcrafted handset. The pricey masterpiece is comprised of one hundred and thirty-five grams of solid 24 carat gold, and the apple logo is set with fifty-three perfect diamonds.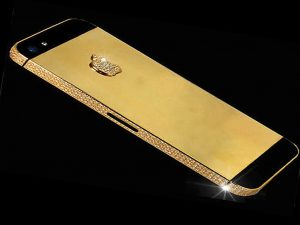 The chassis was embedded with 600 white diamonds, while the screen is constructed with sapphire glass. The home button was replaced with a deep-cut, 26-carat single black diamond. It was owned by a businessman of Chinese descent who had ordered the iPhone.
Also see: Advantages and Disadvantages of Being a famous
12. Sony Ericsson Black Diamond Phone ($310,000 US Dollars): The Sony Ericsson Black Diamond, which carries a price tag of 310,000 US dollars, has been added to the ranking of the priciest mobile devices available. Jaren Goh, an industrial designer, is to be credited with its creation, and Sony Ericsson is the manufacturer.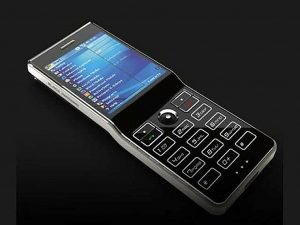 With a 4-megapixel camera, the Sony Ericsson Black Diamond is incredibly slim and shiny. It is covered in a polycarbonate layer and lighted further by an OLED panel. Two 3-carat diamonds may be found, one  on the back and the other one which serves as the navigation button.
Recommended: Most Fun Jobs In The World 2023
13. VIPN Black Diamond Smartphone ($300,000 USD): The VIPN Black Diamond Smartphone, which costs $300,000 USD, has made it onto the list of most expensive phones ever made. Because of its incredible features and elegant body, the Swiss phone from the brand VIPN is very well known in the market.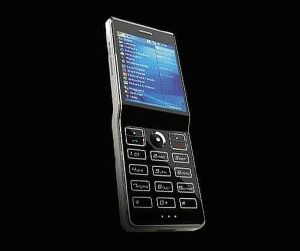 The smartphone is a part of a limited edition series because the makers only made five of the handsets. The priciest phone, the VIPN Black Diamond Smartphone, is built of titan and polycarbonate, has a mirror surface, and is covered in diamonds. Important features and capabilities like a 256 TFT screen, a 4-megapixel camera, and a 400 MHz processor are present.
Recommended: Best News Channels In The World
14. Savelli Emerald Night Phone ($250,000 USD): Another most costly phone ever made is the Savelli Emerald Night, which has 18k gold components. According to its features, the Emerald Night model of Savelli is actually slaughtering the other eleven variations.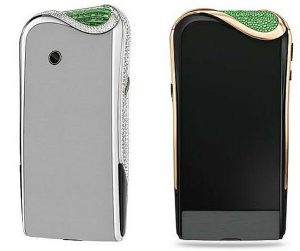 The fashionable women who enjoy wearing luxury are essentially the target market for this opulent equipment. The instrument is wonderfully handcrafted with 400 mix and baguette-cut emeralds. Ultra Bombay sapphire serves as the screen's power source for the gadget. The Savelli Emerald Night phone costs $250.
Recommended: Advantages and Disadvantages of social media to students
Conclusion
The mobile phone is one of the most widely used digital devices. Of course, you'd agree that mobile phones have become more desirable in recent years as a result of the additional features and functions that distinguish each brand and give it its distinct qualities. This list may surprise many people, especially if their brands were not included.
Rather than only popular brands, this compilation covers distinctive features that have been used to distinguish mobile phones from the lot. As you can see, adding a layer of luxury to the most widely used technology of the twenty-first century increases its worth significantly, making it expensive.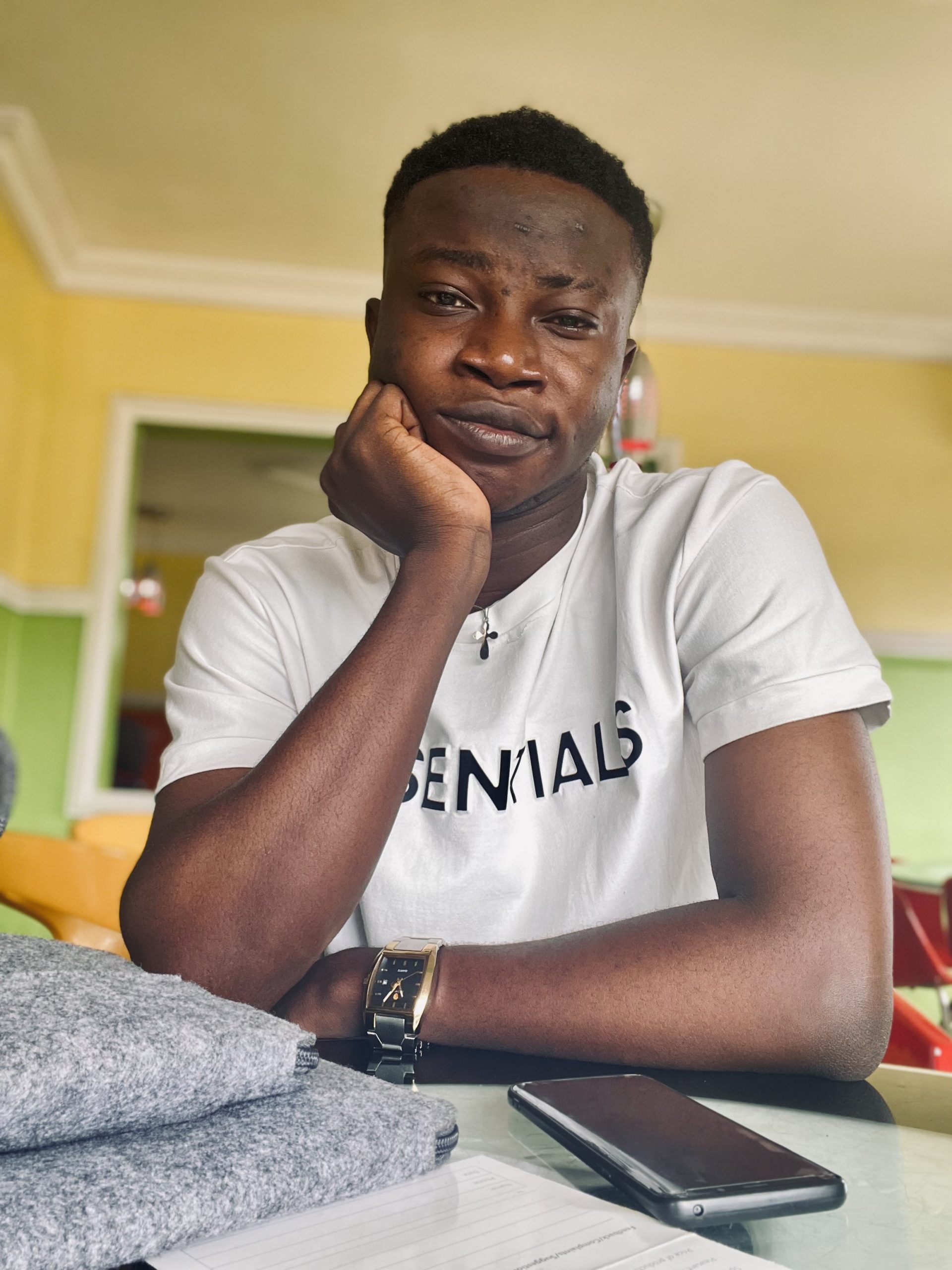 Edeh Samuel Chukwuemeka ACMC, is a Law Student and a Certified Mediator/Conciliator in Nigeria. He is also a Developer with knowledge in HTML, CSS, JS, PHP and React Native. Samuel is bent on changing the legal profession by building Web and Mobile Apps that will make legal research a lot easier.