Most Fun Jobs In The World: As a teenager and definitely as an adult, you can barely survive without a job. This is why there are thousands of available jobs which you can leverage on to survive. While some of these available jobs require some prerequisite degree of academic knowledge and practical skills to undertake them, some other jobs are relatively easier that even without a degree and experience you can easily slot in. This we refer to as a Fun Job.
Formally, Fun Job can be defined as a job which you legitimately enjoy doing, a job which you can easily handle, and a job which is in a comfortable work environment with good working hours. In order words, a Fun Job is a job which is interesting to you, and which is quite flexible that you can handle with relative ease.
I trust you now grasp the concept of a Fun Job? It is instructive to note that what one may categorize as a fun job is idiosyncratic to the individual, as Fun is relative; hence what may be fun to one won't be fun to another person. Nonetheless, this Article shall discuss in totality some of the most fun jobs, as well as some of the most profitable fun jobs in the world today.
Recommended: How To Dress for An Interview
Top 12 Less Stressful And Most Fun Jobs With Highest Salary
In no particular order, some of the most fun jobs in the world, are:
1. Professional Sleeper: One definitely fun job is being a professional Sleeper. Sounds hilarious right? Yes, you are being paid for sleeping.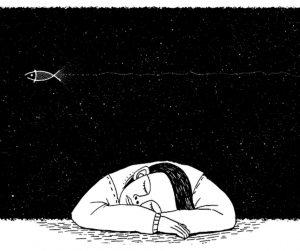 As a Professional sleeper, you are being paid to sleep on a bed under a specific type of tester to support investigations or write a review about it. This job is usually a Freelance Job as you can be hired by a contractor which could either be an Entrepreneur, Manufacturer, Medical professional, Scientist, et cetera.
The responsibilities of this job as a Professional sleeper involves laying a specific mattress on a bed, and testing such mattress by sleeping on it in order to assess it's comfort, it's effectiveness, and other specified factors on the quality of the mattress. The same duty is exercised by a professional sleeper over similar sleep products such as Bed, Pillow, et cetera.
While this Job description is quite easy, it's requirement is relatively easy, as to be a professional sleeper you just need to have attained the age of 18, have a good communication skills, and have a bit of experience as a bed tester. This and the fact that you're making good cash from sleeping and writing review therefore makes this job one of the most fun jobs in the world.
Also see: How to prepare for an interview
2. Movie Critic: Another fun job is being a movie Critic. It is definitely so much fun if you love watching movies, which of course most people enjoy watching. As a Movie Critic, you are required to watch a movie in a Cinema, and write a Critic of the movie, as well as write about the plot, character development, theme, directing, Cinematography, and other elements of the movie.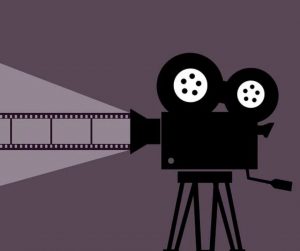 To be a Movie Critic, you just need to have basic writing skills to communicate your Critic and review of the movie to the public, and you're not only required to communicate this critic and review, but also required to communicate it in an informative and entertaining manner.
As a Movie Critic, you will be offered the opportunity to work with Live TV's, Cinemas, Newspaper, Radio, television, blogs, and magazines. Hence, making this job fun and all encompassing.
Also see: Countries With The Lowest Crime Rate and Why 2022
3. Novelist: Speaking about Writing skills as a necessary skill to be a Movie Critic, being a Novelist is the most fun writing job.
As a novelist you can comfortably stay at the comfort of your home to write fictional books wherein you create imaginary scenes, characters, plots, dialogue, style and theme. As a writer; especially a creative writer, this is one hell of a fun job which you can conveniently do at flexible working hours too.
4. Seat Filler: Another fun job is being a Seat filler. This job is absolutely fun as it requires no experience whatsoever, it is not stressful, and it often gives you the opportunity to connect with celebrities.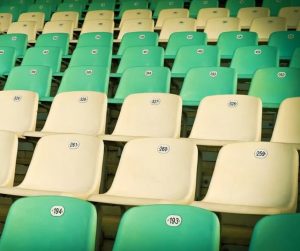 As a Seat Filler, you have the primary duty to fill up seats in a show or event. Top shows such as Oscars, Grammys, Tonys often employ the services of Seat fillers, and depending on the nature of the agreement you will be paid or given other non-monetary benefits.
Recommended: Most Famous People in the World 2022
5. Food Taster: Being a food taster is another really fun job. A Food taster is primarily required to taste food prepared by another person and give a review on it accordingly.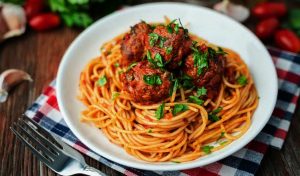 A food taster is tasked with tasting food to make such they comply with quality standards, and to determine the physical and chemical properties of the food. You're also required to analyze various food characteristics, and use special tools to taste species in a food.
As a Professional food taster, you will be hired by food companies, good technicians, food scientists, and product developers. You can also be hired by private individuals too. This job often requires a prospective individual to have a degree in food science, but generally the fact you're getting paid to test good and other consumable products easily makes it one of the most fun jobs in the world.
I'm sure you are just hearing about some of these aforementioned jobs for the very first time, but yeah they exist, and as you can perceive it too, they are definitely fun and are jobs which you will love to venture into if you just want to enjoy yourself and not spend much rigorous working hours. However, if you want to spend a few more working hours as well effectively demonstrate your skills, there are equally some other jobs which depending on your skills are relatively fun and at the same time quite lucrative.
Recommended: Advantages And Disadvantages Of Hire Purchase
6. Consultant: Being a Consultant is a very lucrative fun job. You can be a consultant in every area of your career, provided you're specialized in that area. For example, you can be a Legal consultant, Medical consultant, Fashion consultant, Technical consultant, and the list goes on. As a matter of fact, in every field there are consultants and being a consultant seems to be one of the highest positions in each field.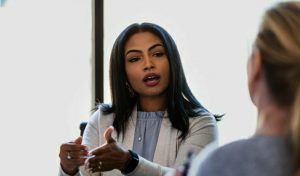 As a Consultant, you are paid a really huge sum for listening to clients, and proffering advise and solutions to their problems. This is definitely fun because it is your area of specialization, as even if you are sleeping you can perfectly answer questions on that area.
7. Event Planner: Another fun job is Event planning. If you are an event planner or you have interest in event planning, this job will be relatively easy and fun for you.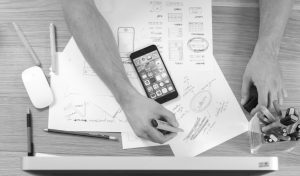 Imagine being paid to plan an event which you are not bringing any single resource. The Client will bring all the resources which you demand for the success of the event, and at the same time will pay you massively for executing the plan of the event.
Also see: Best places to learn programming for free
8. Photography: Another fun job which is quite lucrative is Photography. In the world today, we always need pictures for ourselves or to cover our events and occasions, as such at one stage in your life, you must employ the services of a photographer, irrespective of whether you have the best phone camera in the world.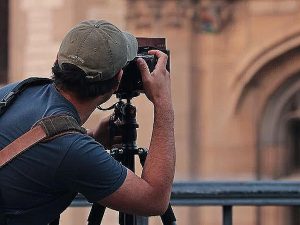 Hence, as a Photographer you must definitely get high paying jobs which we also fun for you too. Imagine being paid well for just snapping pictures and editing them which is not so stressful if you're highly skilled in it.
9. Journalist: Being a Journalist is another lucrative job especially if you are a Freelance journalist. As a Freelance journalist, you will be paid a good sum of money for getting exclusive news, reporting and writing reports for magazines, newspapers, either online or offline, as well as blogs, websites, and more recently Podcasts.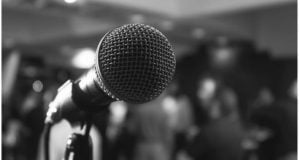 The Advent of technology has even made journalism more lucrative, as once you have established yourself as a reliable journalist, just like the popular football transfer Journalist Fabrizio Romano, you will get lots of engagements, gigs, and endorsement deals. Hence, earning you a high revenue for something which you love doing. This therefore makes Journalism a lucrative fun job.
Recommended: Advantages And Disadvantages Of being self employed
10. Actor: Another lucrative fun job is Acting. I'm sure we all watch movies, and each month there are thousands of movies released which are usually sold out accordingly, and in all these movies there are different actors who play a role in the movie.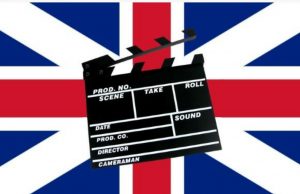 As an actor, you will be paid a good sum of money for appearing in a movie and just expressing yourself and acting as you're used to.
The fact that you don't necessarily need a special skill, save acting skills and the fact you enjoy acting as your hobby while earning a good sum of money for exhibiting your hobby, makes Acting a very lucrative fun job.
Recommended: Best News Channels in The World 2023
11. Art Therapist: Art therapy is a new area that can assist people in expressing their thoughts and experiences via art. It's perfect if you wish to assist others. For instance, you may assist youngsters or veterans in overcoming trauma. You may even work with dementia sufferers to help them express themselves and remember things better.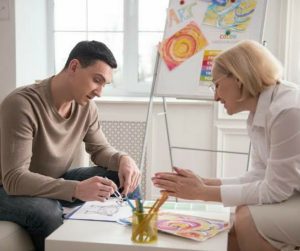 Art therapy may become a significant growing area for persons interested in psychotherapy even if it is not yet a licensed profession in some areas.
Also see: Richest Car Companies In The World 2023
12. Airline Pilot: Who wouldn't want to spend their working days in the air, transporting people to distant parts of the globe? Being a pilot is undoubtedly an exciting job since you'll get to travel the world and stay in some of the top hotels. The technical prerequisites make it extraordinarily difficult to thrive in such a renowned professional path.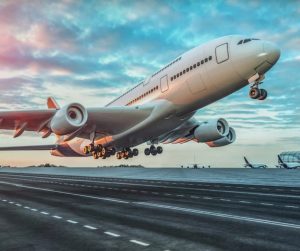 The advantages, though, are tremendous, and the more flying hours you rack up, the more money you may make. Naturally, your pay will depend on the kind of aircraft you are qualified to operate.
I trust you can agree with me on the contents of this Article. The jobs aforementioned in this Article definitely tops as the most fun jobs in the world, and some of most lucrative fun jobs which you can leverage on.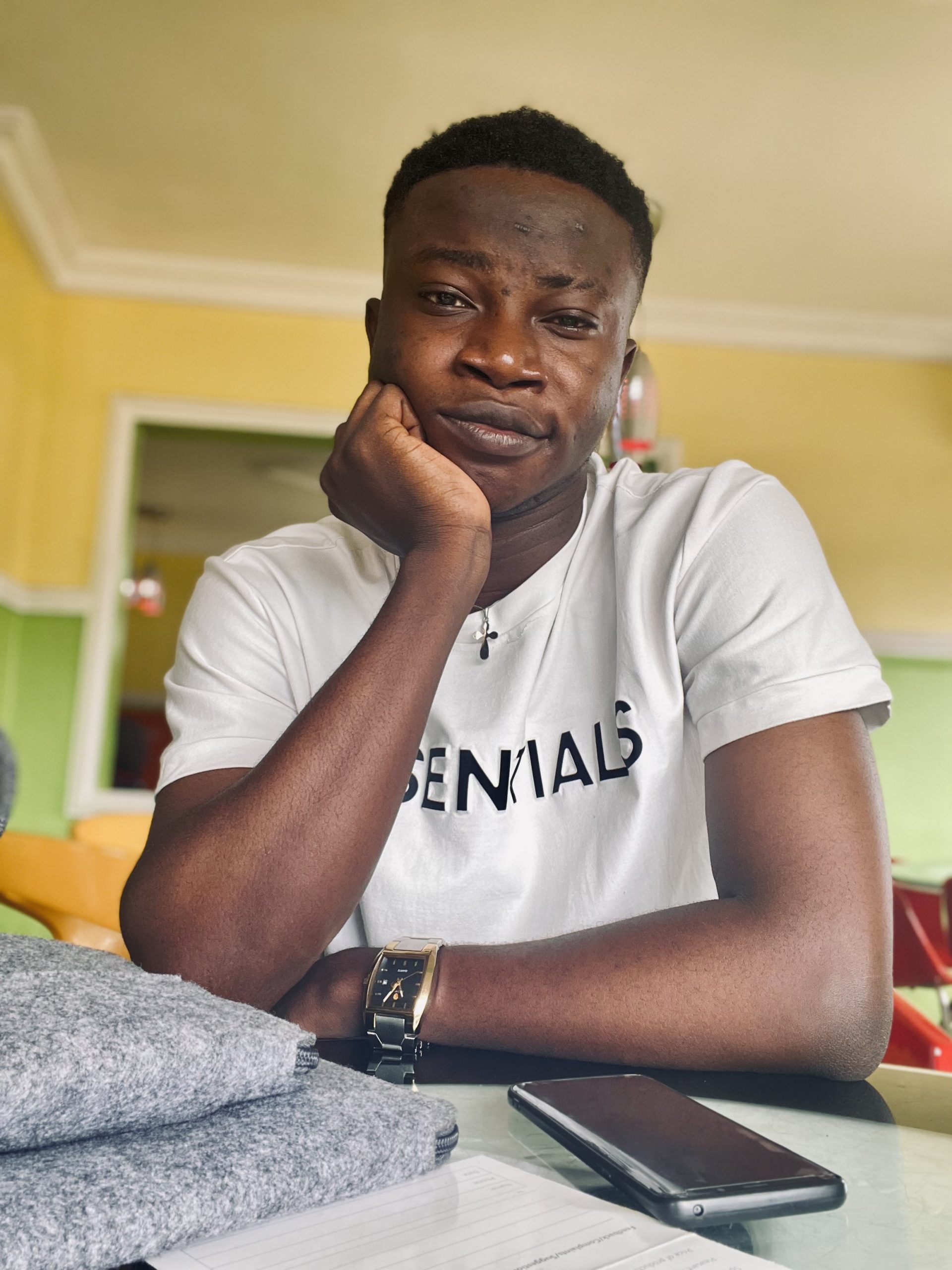 Edeh Samuel Chukwuemeka ACMC, is a Law Student and a Certified Mediator/Conciliator in Nigeria. He is also a Developer with knowledge in HTML, CSS, JS, PHP and React Native. Samuel is bent on changing the legal profession by building Web and Mobile Apps that will make legal research a lot easier.