Best Web Hosting in Nigeria 2023: With the rise of the IT industry and the increasing reliance on digital solutions, the market now has a thriving hosting service provider industry. While some of these web hosting companies are local, others use technology to overcome geographical restrictions and provide hosting services to a variety of businesses.
The decision between the two possibilities is often difficult because each has its own set of advantages and disadvantages. Local web hosting firms, on the other hand, are strongly recommended by specialists in the sector. Some of the advantages of using a Local web hosting firms are;
Recommended: Differences Between Agent And Servant
a. Leverage in pricing: Any business that works from a remote location must invest more in technology and equipment than a business that operates locally. To compensate for the significant investments, such a company will naturally demand a greater price to its clients than a company that works locally and provides superior management.
b. Technical assistance: Without a question, technical advancements have rendered geographical barriers obsolete, but when it comes to complicated technological issues, a physical examination of the system, servers, and other equipment is required. When dealing with a foreign company, you may have to wait days for a technical support representative to arrive and resolve the issue; however, this is not the case with a local web hosting service.
Also see: Richest men in Ghana and their Networth 2023
c. Performance & Speed: A local web hosting expert's speed and performance will undoubtedly be superior to that of a remote-based organization. According to the reports, a local web hosting company's page loading time is calculated to be three times faster than a remote company's. Furthermore, a local IP address can help you improve your web rating and hence attract more customers.
Also see: Best tech companies in Africa 2023
Local Web Hosting Service Providers in Nigeria
Nigeria has been hit hard by the technological revolution, and the country now has a burgeoning market of numerous enterprises that largely operate online. Nigeria has built a strong internet infrastructure to help local businesses.
Many organizations already operate in Nigeria using local hosting services and can attest to the technological and financial gains they have experienced.
Choosing The Best Local Nigeria Web Hosting Services
Obtaining the finest web hosting in Nigeria differs from obtaining the best web hosting in Europe or the United States.The most significant factors to consider when choosing a website hosting service in another country are uptime and load time, as well as price options. Monitoring a hosting company's uptime in Nigeria, on the other hand, is impossible because most web host ing businesses do not make this information public.
When it comes to creating a new website for your business, the most critical factor is choosing the correct web host. Don't get me wrong: design is important, but if your website is slow or inaccessible, it makes no difference.
Recommended: Advantages and Disadvantages of International Trade
Top 11 Most Reliable and Best Nigerian Web Hosting Company 2023
1. WhoGoHost: Opeyemi Awoyemi, the company's founder, created WhogoHost in 2007. After being listed under ennovate NIGERIA Limited, the firm was created as an individual in 2011 under CAC.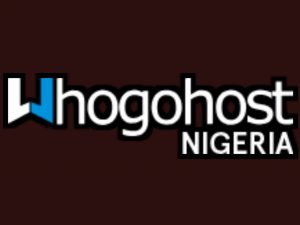 The company rose to become one of Nigeria's top three web hosting service providers in a short period of time, serving a large number of satisfied customers. With over 9,000 active clients and over 23,000 active domains registered with them, they have all they need to satisfy your hosting needs. As with any other web hosting provider in Nigeria, there are a variety of options to choose from. They include shared hosting, reseller packages, cloud hosting, and VPS hosting, to name a few.
They are known For building payment integration solutions. Also,the company is a Google Apps Reseller,.NG Registrar, Cloudflare Certified Partner, and InterSwitch Partner. They can be contacted for hosting, site building, reseller plans, G-Suite, SSL Certificates, and other services.
Recommended: Advantages And Disadvantages Of Mechanical Pest Control
2. Smartweb: Smartweb is a renowned web hosting company in Nigeria with a strong internet infrastructure. Smartweb offered dependable web hosting services to its consumers using the most up-to-date technological advancements and equipment. They are also known for providing the most reasonable costs for their excellent services.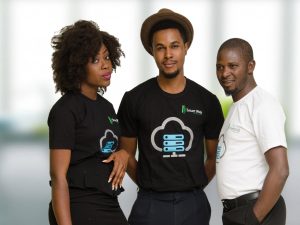 Their hosting service is available for a fee as low as N4000 per year. Smartweb, in addition to web hosting, provides high-quality web design and SSL Certificate Domain Registration services.
The company offers free domain transfer, file transfer, database transfer, and script transfer services in order to expand its customer base. They provide three main types of dedicated servers: Linux Dedicated, Windows Dedicated, and Cloud Dedicated.
Recommended: Differences Between Osmosis and Diffusion
3. QSERVERS: QServers is one of Nigeria's major web hosting providers, having been founded with the purpose of providing consumers with the most up-to-date shared, dedicated, and VPS web hosting services.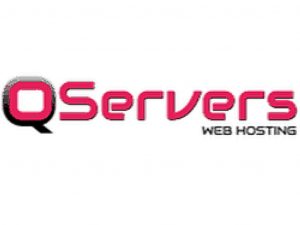 The company provides exceptional customer service, effective web design, and one-of-a-kind suite services as a result of their passion for web hosting. The company exclusively uses the most recent technological advancements and hence employs cutting-edge servers.
QServers promotes themselves as a high-quality, personalized, enthusiastic, timely, and pleasant web hosting company that is always available. They provide domain names, web hosting, SSL certificates, data backup, and a performance management system, as well as outstanding support.
QServers' starting bundle is N700 per month and N7000 per year. And, like with other web hosting services, paying yearly allows you to save more money. Here's what you'll get as part of the deal: 2 GB of storage, 8 GB of bandwidth, a free .COM.NG domain, a free SSL Certificate, unlimited emails, 5 subdomains, cPanel, unlimited MySQL, and daily backups in case your website goes down and you need to restore it.
Recommended: Countries with the Most Handsome Men in the world 2022
4. TodHost: Todhost qualifies as a dependable web hosting service provider in Nigeria, with 8 years of experience. The company guarantees 99.9% uptime and has a large number of delighted clients. Their great services are designed to assist you throughout the life cycle of your organization and help you maximize the value of your online presence.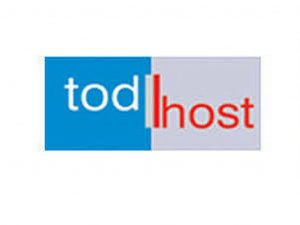 TodHost is a reputable web hosting company that provides a wide range of services such as domain names, web hosting, SSL certificates, dedicated servers, and more. Todhost also welcomes new users and provides a number of complimentary transfer options. Todhost stands out from the competition since it offers a 30-day money-back guarantee to its customers.
5. Domainking: Domainking is a government-accredited registrar with over 10,000 happy clients. They are a fantastic web hosting company that provides a wide range of services at a reasonable cost. Domainking is ranked as the best in Nigeria for web hosting, WordPress hosting, and VPS hosting.
Their SSL Certificate and domain transfer services are likewise well regarded. Domainking currently hosts over 6000 websites, both personal and business-related. Customers can also get help at any time of day or night.
Recommended: Importance of Technology in Education
6. UTIWARE: Utiware is a renowned Nigerian web hosting registrar with clients in both Nigeria and the United States. The organization is known for having high-grade technical equipment owned by no one else in the region and offers top-notch web hosting and domain name services.
Utiware runs its own world-class datacenters with the purpose of boosting its customers' productivity. The company's cloud server infrastructure is managed from offices in Lagos, Nigeria, and Cincinnati, Ohio.
Web hosting, domains, SSL Certificates, Reseller Hosting, Cloud Servers, Dedicated Servers, eTextMail Bulk service, and SMS API/Reseller SMS are just a few of the services provided by Utiware.
7. Hostnownow: HostNowNow is a wonderful alternative if you're looking for a company that can offer you reliability, quality, and reasonable prices. HostNowNow is a web hosting pioneer in Nigeria, offering a comprehensive range of high-quality web hosting and server administration services.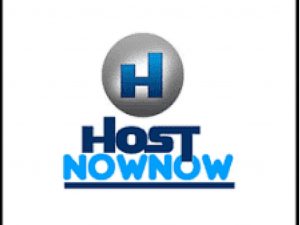 They work with a diverse set of clientele, including IT professionals, individuals, government agencies, and a number of multinational enterprises. As part of their ultimate dedication to customers, the company maintains cutting-edge datacenters and a knowledgeable team of technical professionals. At a low cost, they offer shared hosting, cloud hosting, reseller hosting, and other services.
Recommended: Countries with the best education system in the world
8. GLOBALHOSTING247: GlobalHosting247 is a reputable and cost-effective web hosting service provider in Nigeria that serves a diverse range of clients. Their most basic plan costs N2250 per year and includes 1GB of disk space and 15GB of bandwidth. The company claims to have the most secure servers in Nigeria, and its packages are advertised as being the most cost-effective.
GlobalHosting247.com accounts include with unlimited emails, unlimited MySQL databases, free 24/7 support, and site monitoring and protection. They also provide free account setup to its distinguished clients. Customers can choose from four web hosting plans: Basic, Standard, Extended, and Extended+.
9. HUBS8: HUBS8 is one of the newest web hosting providers in the Nigerian technology market. They also provide cost-effective choices for small businesses and blogs in Nigeria. HUBS is also Nigeria's first hosting company, offering a free WordPress hosting package with 500MB of storage and 100GB of bandwidth.
Hub8 also offers 7 GB SSD storage, all of the basic features for a tiny website, unlimited bandwidth, MysQL databases, subdomains, and emails with a free domain for just N250 monthly or N2,500 annually. At ng.Hub8.com, you can find more Hub8 discounts.
Also see: Most technologically advanced countries in the world 2023
10. TrueHost Cloud: This web hosting is located at Victoria Island, Lagos. As at 2023, this web hosting provides the cheapest web hosting service and domain registration in Nigeria. It is easy to afford and reliable. Many business owners and website managers have trusted it for several years now.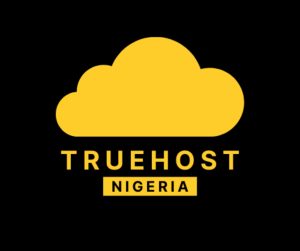 Also, TrueHost offers free hosting for one month for those who purchase a domain via their platform. Apart from this, all other packages on this web hosting are the most affordable when compared with other web hosting services in the country.
Again, it provides other services such as: inexpensive web hosting, SSL certificates, domain name registration, WordPress hosting, dedicated server and email hosting, and VPS.
Today, it offers a sound percentage of network uptime and a one-month money-back Guarantee.  It accepts cash payments, deposits and bank transfers, and online ATM card payments (that is, Flutterwave).
This web hosting is so fast that it responds to your concerns and questions in two minutes when you use the chatbot on the website. Also, in TrueHost Cloud, you can have access to tools that can help you improve page load time. However, its payment plans include: Gold, Silver, Unlimited, and Platinum Hosting.
11. DreamHost: Today, this is an old but most established web hosts in Nigeria. It is a great web for hosting and running WordPress websites. However, it is one of the few hosts that have an official WordPress endorsement!
Its plans include: access to hundreds of free templates and a great drag-and-drop website builder so as to help you set up a great and professional looking WordPress website quickly (this also applies to total beginners). Also, here, you will benefit from features of solid security and a complete uptime guarantee.
As at 2023, this web hosting runs two datacenters within the United States. However, people think that these datacenters are meant for only those whose audience is in that region. But they can be accessed and used by those who are really interested. Today, it is so fast and easy to use.
Recommended: Advantages And Disadvantages Of Social Media To Students
Conclusion
When seeking for a web hosting registrar for your business, local Nigerian web hosting services should be your first pick. Local Nigerian web hosting businesses provide a competitive advantage to a firm with their constantly evolving internet infrastructure and hands-on understanding of the newest technological breakthroughs.
There are numerous professional firms in Nigeria that provide high-quality web hosting services to their clients. These businesses provide services that are highly dependable, technologically supported, and reasonably priced to meet the demands of local businesses. These businesses will assist locals in establishing a strong online presence and reaping the benefits of quality hosting services in the long run.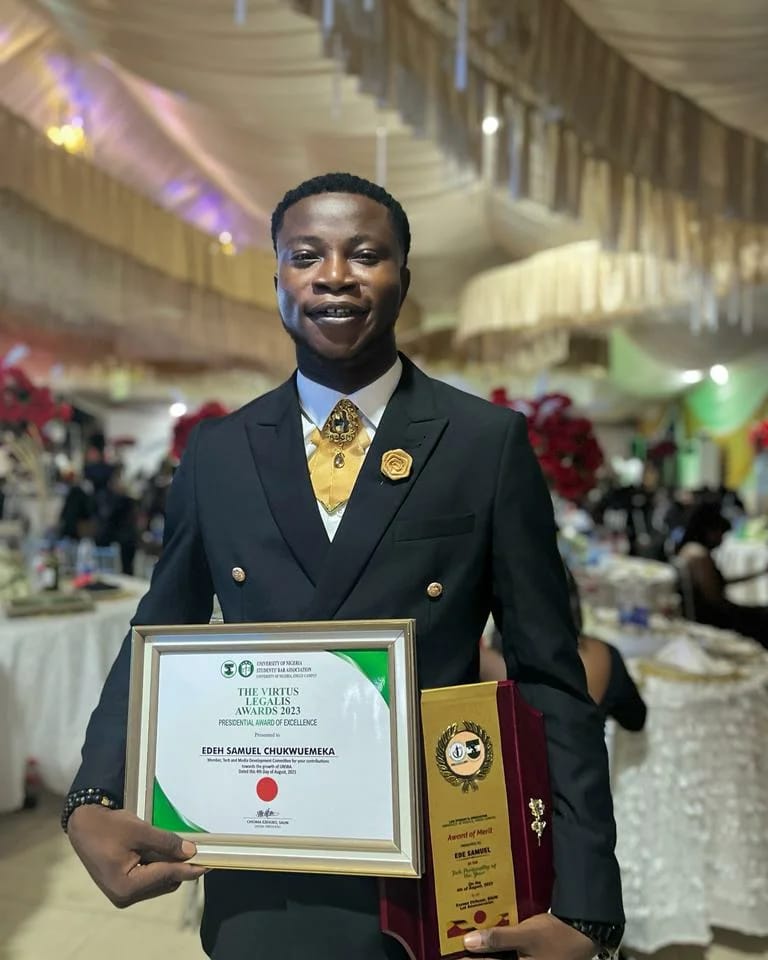 Edeh Samuel Chukwuemeka, ACMC, is a lawyer and a certified mediator/conciliator in Nigeria. He is also a developer with knowledge in various programming languages. Samuel is determined to leverage his skills in technology, SEO, and legal practice to revolutionize the legal profession worldwide by creating web and mobile applications that simplify legal research. Sam is also passionate about educating and providing valuable information to people.