How To Change Name in Nigeria: I trust that you have seen adverts on Billboard and newspapers  the publication of change of name? Definitely in Nigeria you must have seen this as changing of name has now become a common occurrence in the country. This is so because we all enjoy the legal right to easily change our names, especially under the following instances:
a. When you dislike your name: If you dislike the name given to you at birth, you may request for the change of that name either because it doesn't sound nice, doesn't fit you, you don't appreciate such name or whatever reason which makes you not to like your current name.
Recommended: How to Sue Someone to Court in Nigeria
b. Couple combining Surname to form one: Generally, when a couple gets married in Nigeria, the wife's name automatically changes to the Surname of her husband, but there are some instances wherein both the husband and wife will agree to create a new surname through the hybrid of their names and in this instance they will request for a change of name.
c. Divorce: As illustrated above, upon Marriage a wife could take up the surname of her husband or may form a hybrid of his surname, either ways she is changing her surname. Thus, when the union is no longer existing as a result of dissolution of Marriage or death of spouse, such a woman may request to change her name back to her maiden name or may entirely take up a new name.
Also see: How to sue a company in Nigeria
d. Religious Purposes: People in Nigeria often change their names to reflect their religion. Hence, a Christian who grew up in a Christian family and was given Christian names, but while growing he converts to Muslim, he will need to change his name to reflect his new religion, as it will seem malapropos for a Muslim not have a Muslim name, but only bear  a Christian name.
e. Paternity issues: Paternity issues such as adoption, raising a child which you presumed to be yours or disowning your child, may give rise for such a Child to change their name. In the first instance, when you adopt a Child from an orphanage, you may change the name of the child to reflect your surname. In the second instance, when you raise a child conceived by pregnancy your wife got from another man and such a child eventually discovers his or her biological father or biological surname, they may apply to change their name to that effect.
In this third and final instance, if you are disowned by your parents, you may want to totally cut ties with them by changing your name so that you will not bear their name any longer.
Recommended: Most corrupt police force in the world 2022
These are some of the instances which may give rise to the desire of a person to change their name, and when any of these instances arises a person may change their name provided that such a person is a Citizen of Nigeria, however in the case where such a Citizen is below 18 years the consent for their parent or guardian must be granted to change your name.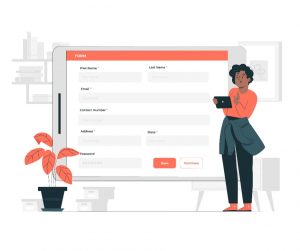 Additionally, even if these two conditions of being an adult or obtaining the permission of your Parents are met, you will not be permitted to change your name in Nigeria if your intention for changing name is to enable you escape from some Criminal liability, Debt or other financial liability. However, if you are on a clean slate in these considered conditions, you may proceed to change your name.
Recommended: Countries with the Best Justice System in the world 2022
How To Legally Change Your Name in Nigeria
Changing your name in Nigeria is not a difficult process, you just need to undergo the following steps:
1. Swearing an Affidavit: The first step to changing your name is by swearing an affidavit in the High Court or Magistrate Court registry of your choice.
An affidavit is simply a written statement voluntarily made on oath by a deponent confirming such statement to be true before a Magistrate, Judge or any authorized officer of the court.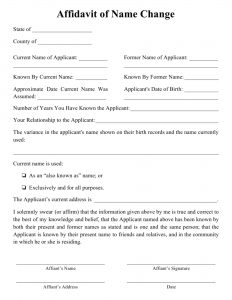 This affidavit contains a verification made under oath, thus to change your name; you need to swear an affidavit informing the court of your intention to change your name, verifying the reasons why you want to change your name, and declaring your new name.
This process of swearing an Affidavit for a change of name is simple. All you need to do is to go to the registry of any High Court or Magistrate Court around your locality, pay a simple fee for the Affidavit, fill in your details and same shall be stamped and signed by the Commissioner of Oath.
Also see: Highest paying companies in the world 2022
2. Publication: After swearing an affidavit, the next step is to publish a notice of your change of name in any national newspaper; informing the general public that you have officially changed your name. However, this is not the end of this process as the Supreme Court recently held in the case of PDP & 2 Ors v Biobarakuma (2021) 9 NWLR (Pt. 1781) Pg 27 that the law now is that you cannot change your name by swearing to an affidavit and publishing your 'change of name' in a National Newspaper. You can only change or correct your name by a deed pool and then proceeding to the Nigerian Civil Registry to have it published in an official gazette.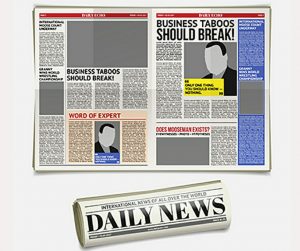 Based on the decision of the Supreme Court in this case, after publishing a notice of your change of name in a national newspaper, the next step to formalizing this process is to proceed to the Nigerian Civil Registry.
3. Nigerian Civil Registry: The Nigerian Civil Registry is an agency established for the registration of births, marriages, death and name. Thus, if you want to change your existing name in their registry by virtue of your birth or marriage in Nigeria, you will apply to the Documentation Department of Publication or Civil Registry of this agency to have your new name printed in the official Nigerian gazette.
This Application for this process shall be accompanied with the following documents:
a. An Affidavit of your change of name
b. A newspaper publication informing the general public about your notice of change of name
c. Two recent passport photographs
d. An Attestation letter from a responsible person
e. Declaration to be printed in the official Gazette
f. Receipt of payment of 5,000 Naira fee for publishing same Declaration in the official Gazette.
Recommended: Hardest Universities To Get Into 2022
Upon your completion of these processes, you are said to have now officially changed your name in Nigeria. You may now proceed to apply for new Government documents to reflect your new name. The application for this process must be accompanied by a copy of the official Gazette which now reflects your new name.
Once this is done, you should notify your employees about your change of name so that they can update their record with your new name. If you are a student, you are to inform your school to make the necessary changes to your database so as to avoid complications when you want to graduate and in your documents. You should also inform all your creditors and debtors about your change of name.
Additionally, for your daily living, transactions and possibility of travelling outside Nigeria, you need to update your name on all your National identities such as your Voters Card, Driving License, National ID card, International passport and also change your Bank details.
Recommended: Best Online Universities to Attend Currently
How To Change Your Bank Details
Upon changing your name, you also need to change your Bank details to reflect your new name. To change your Bank details, you need to adhere with the following steps:
a. Writing a letter to your bank, particularly addressed to the Manager of your Bank requesting for a change of bank name and stating in the letter the reason for this request; being that you have changed your name and will like to update the new name to your bank account.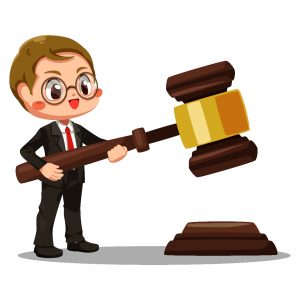 b. In addition to this letter, you are to attach the following: A Court Affidavit declaring your new name, A copy of the Newspaper Publication of your new name, Customer information update form, and a Valid ID card reflecting your new name.
Also see: How to Apply for WAEC change of name successful
b. After all these are submitted alongside your Application letter for change of name, your Bank will verify your application, initiate this change of name process, change your name in their system and inform you about same immediately it is done.
Recommended: Qualities Of A Good Programmer
How to Change Your Passport
Just like changing your Bank details, changing your International passport is very important. To change your International passport, you may undergo the following steps:
a. Apply in writing to the Controller General of Nigerian Immigration Service for a change of name, articulating your reasons in this Application.
b. Attach the following to your application: Your Affidavit declaring a change of name, your identity card, and receipt of payment of the requisite charges for your application.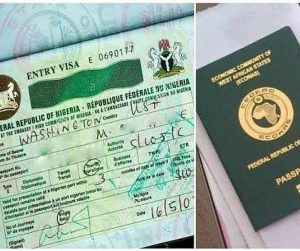 Also see: How To Build a Godly Relationship with Your Partner
c. After this Application is approved, you should submit your current passport, apply for editing your Nigerian International passport attached with two recent passport
d. Pay the standard fee for this purpose online
e. Visit the office for image acquisition, thumbprint, and electronic signature.
f. After completing all these, a new passport reflecting your new name will be assigned to you.
Recommended: Best Secondary schools in Nigeria and why
Asides changing your name on your International passport and Bank, you definitely need to apply to the Federal Road Safety Commission for a new Driver's License, PHCN to change your utility name to reflect your new name, Apply to INEC for a new voters card and get a new national identity card reflecting your new name.
In Conclusion, it is instructive to note that these are the basic steps to changing your name in Nigeria. In case you wish to change your name, it is important that you diligently undergo these processes to formally change your name. I trust this Article was insightful? If yes, kindly share your opinion in the comment section below.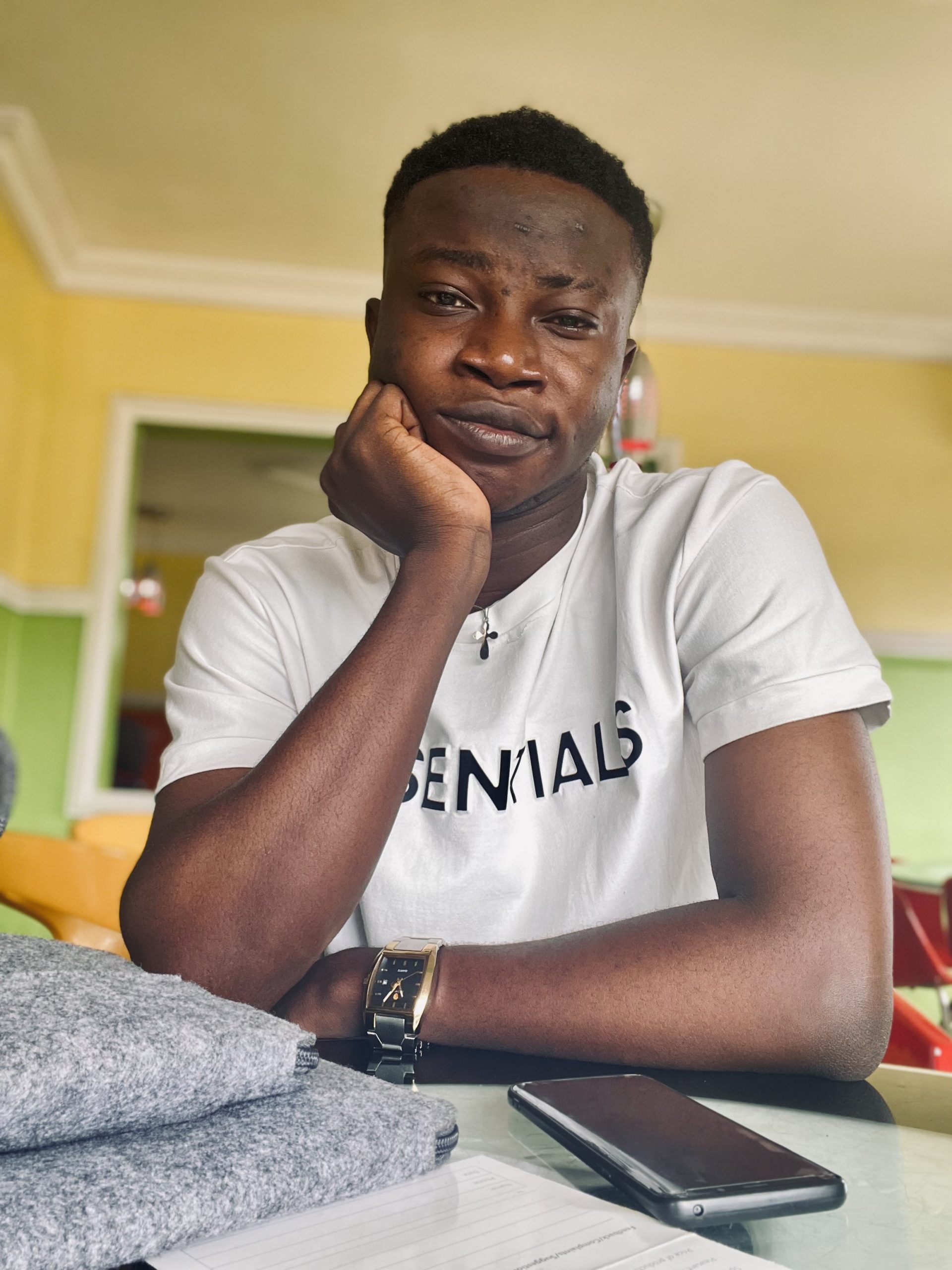 Edeh Samuel Chukwuemeka ACMC, is a Law Student and a Certified Mediator/Conciliator in Nigeria. He is also a Developer with knowledge in HTML, CSS, JS, PHP and React Native. Samuel is bent on changing the legal profession by building Web and Mobile Apps that will make legal research a lot easier.