How to Change Name/Date of Birth in WAEC Result: WAEC understands that their candidates are all human beings, and they can make mistakes sometimes. This is why the examination body made it possible for students who entered wrong names/dates of birth during registration to change it without any problem.
Having a wrong name or date of birth in any of your certificate is capable of rendering that certificate useless. For instance, it is impossible to gain admission into any local or foreign institution that requires WAEC certificate, if your name in both your certificate of birth and your WAEC certificate does not tally.
Not only is it important that the names in your certificate must be correct. It is also very important that they follow the same sequence. So you see, the chances of making mistake is even very high if you are not careful enough.
Well, thank God that WAEC now allows for correction of results. In this short tutorial, i will be showing you how to change your name/date of birth in WAEC certificate. This applies to both WAEC GCE results and school results.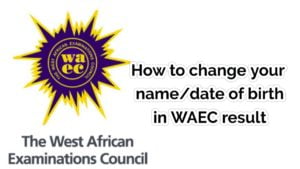 Note that i am not trying to brainstorm a solution for students who have wrong names and date of birth in this post. Everything here has been certified by the West African Examination Council (WAEC). To be frank, i got this solution from the Twitter handle of WAEC when they where answering questions of students.
So don't panic. This is the best and most reliable solution if you have wrong name/date of birth in your WAEC certificate. Now here we go!
Also read:
Can i still change my Date of Birth in WAEC result?
Currently, the answer is No. WAEC officially stopped changing of Dates of Birth in November 2019. Nobody actually knows their reason for doing that, but the truth is that, as at the time this article was updated (July, 2020), the West African Examination Council does not listen to students coming to complain of wrong date of birth in their certificate.
Below is a tweet by WAEC which corroborates the above information.
This is to inform you that @waecnigeria no longer entertain requests for amendment of date of birth on WASSCE certificates. Though, requests of that nature received before the decision to stop amendments of DOB on certificates are being treated based on their own merits. https://t.co/AzmlhptSMf

— WAEC NIGERIA (@waecnigeria) May 16, 2020
But that shouldn't scare you anyway, there are some solutions that can actually help you out now that it has stopped.
Solution 1: If the mistake is something that can be solved with a Court Affidavit, I personally advise that you get a court Affidavit to correct it. Simply go to any High Court nearest to you and get an Affidavit. It is important to note that court affidavits are not accepted in some case, but if it works for you FINE. 
Solution 2: Contact any WAEC officials to see if your case is exceptional. This may not work for you, but "there is no harm in trying". Just go to an WAEC office for more enquiry or simply contact the author ot this work.
Amendment of name in WAEC Certificate
Recently I found out that candidates can amend errors in their names in their WAEC certificates by following the stipulated procedures by WAEC. This was officially confirmed by WAEC on Twitter when replying to a lady that wanted to amend the name in her WAEC certificate.
Requirements for Amendment of Name on Certificates (School Candidates)

1. Original certificate
2. Affidavit for correction of Name
3. Letter from the school principal
4. Original Birth certificate for sighting and photocopy for submission
5. 10,000 Naira. https://t.co/nygnPdGxGx

— WAEC NIGERIA (@waecnigeria) June 14, 2020
Requirements for WAEC change of name
Below are the things you need to change your name/date of birth in WAEC result:
Birth Certificate (Original must be sighted by a WAEC Staff when submitting your request): First and most importantly, you need to get your certificate of birth showing your name (s) clearly. It is very important because you cannot do without it. In fact, it is the first thing they will ask from you.
Administrative Fee of N10,000: Whether you are applying for a change of name or date of birth, you will be expected to pay an administrative fee of N10,000 only. Don't worry if you want to do both change of name and date of birth. You only need to pay once.
A Letter of Application: You have to write a formal letter to WAEC, requesting for a change of name or date of birth (as the case may be). Remember, it must be a formal letter or else, your application will be rejected.
An Affidavit: You will also need an Affidavit from any high court in Nigeria. Just go to the high court in your state and apply to a for an affidavit of a change of name.
Original WAEC certificate to be corrected: Lastly, you need to submit the certificate you want them to correct. If possible, get your original WAEC certificate.
Must read:
Best lawyers in Nigeria: Top 10 Nigerian legal practitioners
How long does change name/date of birth in WAEC result take?
It will take about 6 months or more for WAEC to change your name or date of birth in your WAEC result or certificate. After following the steps given below, you will be asked to come back later. It is advisable to subsequently check their office to know when the result will be ready.
Also read:
How to change name/date of birth in WAEC results
First and foremost, it is important to note that the steps to take if you want to change your name/date of birth in WAEC result depends on whether you are a private candidate or school candidate. But don't worry, i will show you the procedure for both cases in this post.
If you are a private candidate (GCE), WAEC requires that you send your request for an amendment to WAEC directly. To do this;
Go to the biggest WAEC office near you.
Inform any of the staff that you want to correct an error in your WAEC certificate.
Submit your original birth certificate, affidavit, WAEC certificate, Letter of Application and your N10,000 to them.
Now you will be told to come back later and get the corrected result.
Usually, when you ask them when the certificate will be ready, they tell you one year or more. But don't worry because it may not take up to that time. Just make sure that you check up on them always.
Now, for school candidate. The process of changing your name/date of birth is very different from that of private candidates. In my view, it is alot more easier but will cost more money.
Candidates are required to submit their documents to their school principal who will make the request on their behalf.
Simply go to the school where you took your WAEC exam
Inform the school principal that a mistake was made in your WAEC result and that you wish to rectify the problem.
Provide all the requirements mentioned at the beginning of this tutorial.
The school principal might ask you to pay some money. Pay the required sum and that is all.
What to do if you want to use the result for something very quickly
If you wany to apply for admission or anything very important to you and don't want to wait for one year because that opportunity will elapse, i recommend that you request for WAEC attestation of result.
What you need to do is to tell them that you lost your WAEC certificate and you need an attestation of result. During the application, tell them the correct name or date of birth you want to be on the result.
READ MY POST on how to retrieve lost WAEC certificate and get an attestation of result here.
Also read:
In conclusion, i must also state that you can't successfully change your name/date of birth in WAEC result/certificate without any of the requirements mentioned above.
I hope you were able to change your change your name and date of birth after following the instructions given here. Kindly send your questions using the comment section below. I will also be glad if you make your contributions and share your experience with others here.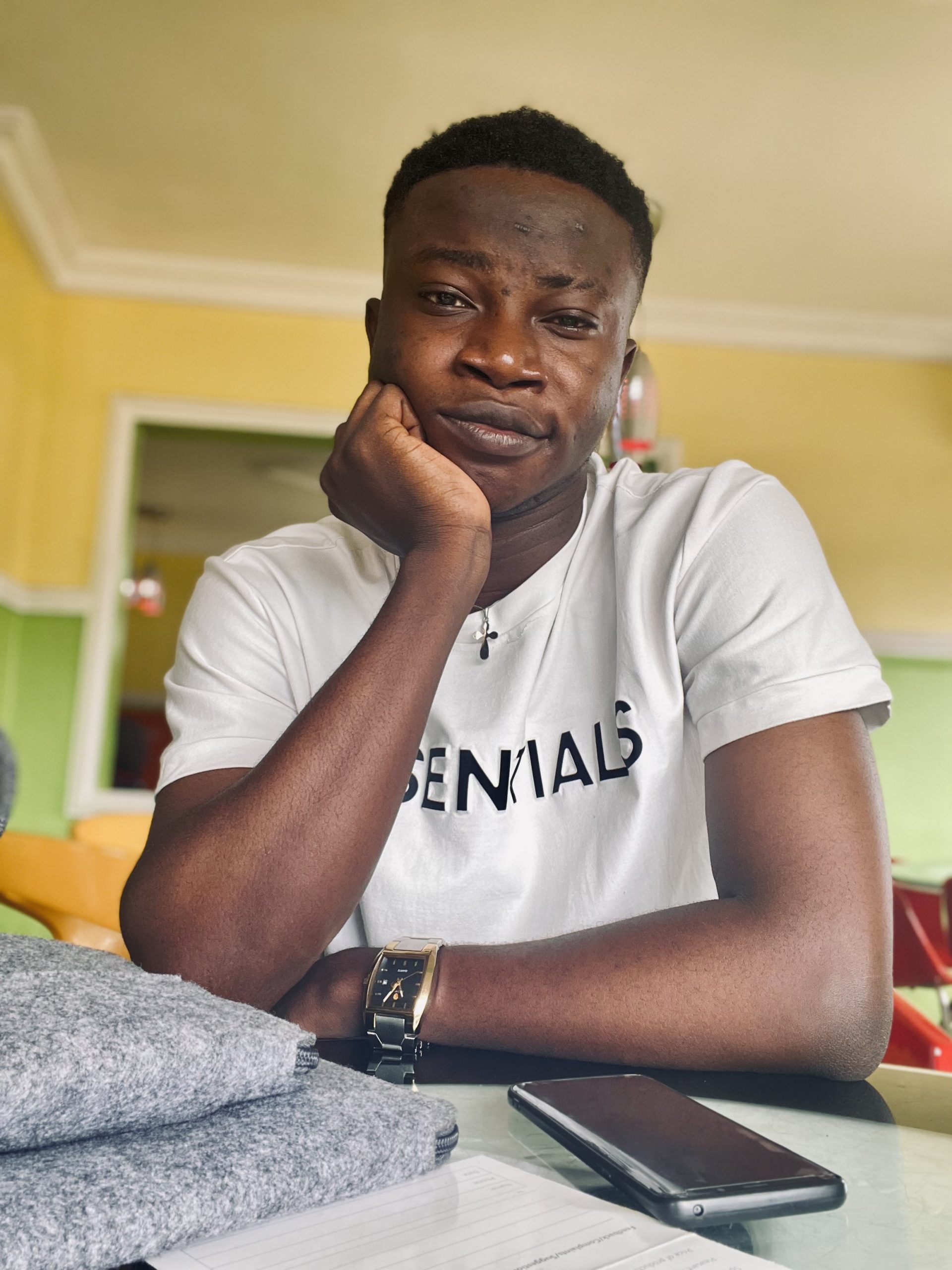 Edeh Samuel Chukwuemeka ACMC, is a Law Student and a Certified Mediator/Conciliator in Nigeria. He is also a Developer with knowledge in HTML, CSS, JS, PHP and React Native. Samuel is bent on changing the legal profession by building Web and Mobile Apps that will make legal research a lot easier.