"I lost my NECO result, how can i get it back?" This is the exact email i received from a student today. I know there are thousands of students out there; searching through the internet to know how they can also recover lost NECO result/certificate and that is why i decided to make my answer to this question known to everyone. So, if you lost your NECO result or NECO certificate, and you don't know the steps to get it back, this tutorial will guide you.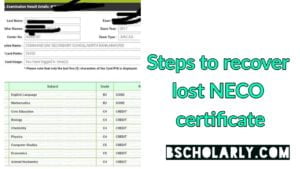 First, it is important to note that NECO has not officially released the step by steps process for recovering lost NECO result/certificate. Thus, the steps i am going to show you here were not certified by the National Examination Commission. However, after speaking with some students who were able to recover their lost NECO certificate, i believe you can also recover your lost NECO result/certificate if you follow the steps herein.
Also read:
How to retrieve lost waec certificate (Step by step).
When will JAMB Registration start? See JAMB closing/starting date
It is pertinent to note that NECO will not give you the same original certificate when you misplace the original copy. Apparently, what you will be abe to get back is a statement of result. But don't panic. The original copy of your NECO result/certificate are not too different. In fact, they are both acceptable in every Nigerian university.
How much will it cost to recover lost NECO certificate?
To receive your lost NECO result/certificate you will be asked to pay about N20,000 in WAEC office. This money must be paid before they will give you a date to come back and collect the result. There is no actual time for the result to be out. However, many students have claimed that it takes up to 3 – 6 Months.
Requirements for recovering lost NECO certificate
Before highlighting the steps for recovering lost NECO result/certificate, here are some of the requirements for retrieving your result:
A print out of your NECO grades online through NECO website. To print this, you need your NECO registration number.
A police extract from any police station in Nigeria.
Affidavit for collection of attestation of result. 
Your recent passport photographs (At least 5).
N20,000 to be paid for retrieving the certificate.
Your birth certificate/certificate of birth.
Must read:
How to prepare and pass JAMB examination
Most populated universities in Nigeria 2020/2021
How to recover lost NECO result
Follow the steps below to recover your lost NECO results/certificate:
First, your have to reprint your NECO grades using your NECO registration number. Use the link below: https://www.mynecoexams.com/results/
Next, go any police station in your area and request for a police transcript. You may be asked to pay for it. So please go with some money.
Get an affidavit from any high Court in Nigeria and proceed to the NECO office to the school where you took your NECO examination.
When you get to the NECO office, tell any of the officers there that you lost your NECO certificate and you want to retrieve it or get an Attestation of Result.
Now, you will be asked to provide all the requirements i have already mentioned. Do that and make sure they disclose to you the time for collection of the certificate.
That is simply how you can retrieve your lost NECO certificate without any problem.
What is the difference between NECO origin result and NECO attestation of result? 
Basically there is no much difference between the two. The only difference is in the title of the two documents. While NECO certificate is titled "NECO certificate", the attestation of result is titled differently.
More so, as regards whether "NECO attestation of result" can do everything the original result can do, the answer is Yes. NECO attestation of result can be used to do everything the original can do. So don't panic. You don't have any problem.
MUST READ:
See your fundamental human rights in Nigerian Constitution
How you become a successful lawyer in Nigeria
Yeah! This is all i know about retrieving lost NECO result/certificate for now. I enjoin to follow this tutorial step by step and you will be able to get back your NECO certificate as well. If have any problem at any point, don't hesitate to contact me or send your questions through the comment section.
More so, if you followed these steps and you were able to recover your lost NECO result, kindly comment below so that others can follow the steps you followed.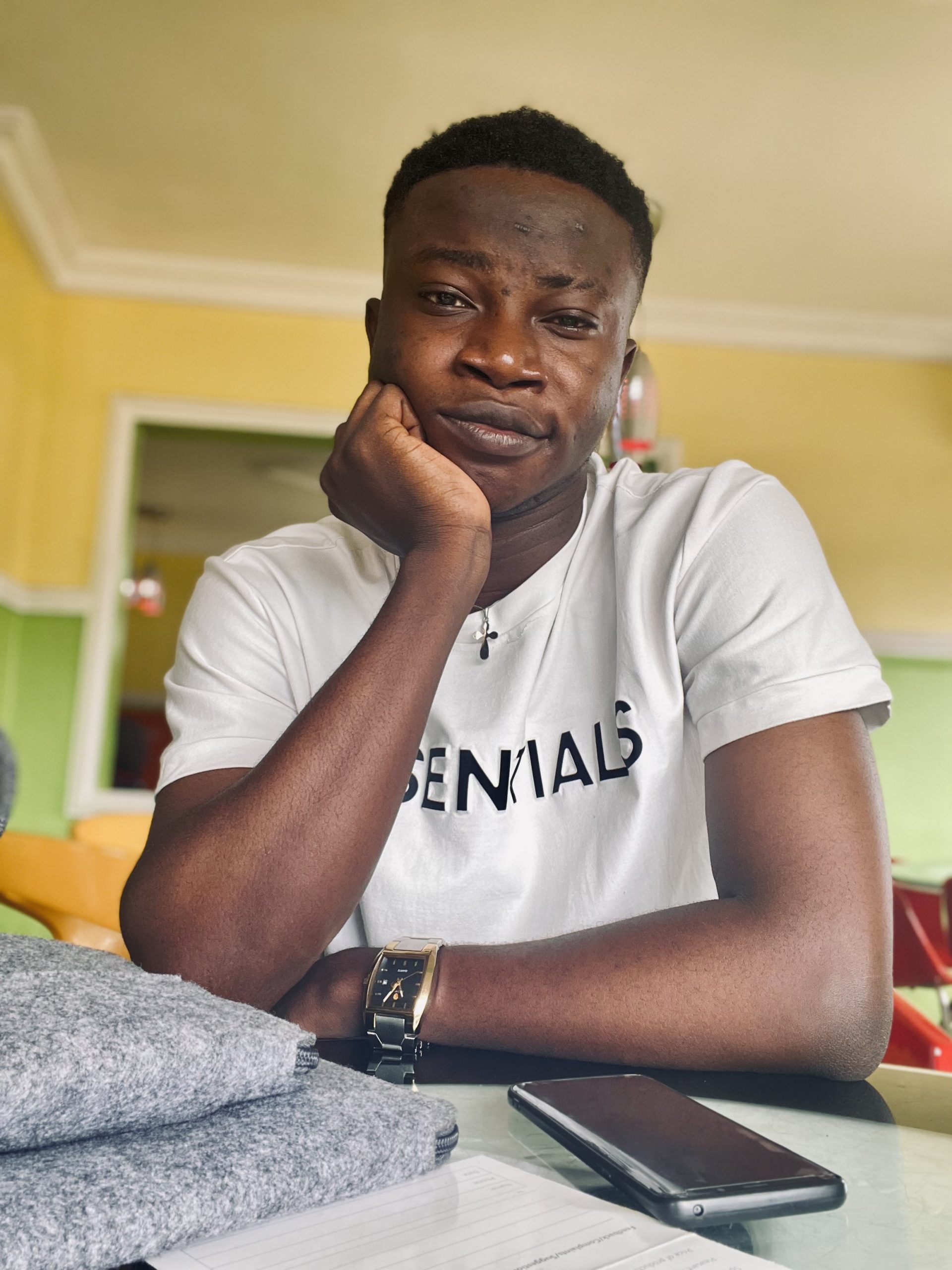 Edeh Samuel Chukwuemeka ACMC, is a Law Student and a Certified Mediator/Conciliator in Nigeria. He is also a Developer with knowledge in HTML, CSS, JS, PHP and React Native. Samuel is bent on changing the legal profession by building Web and Mobile Apps that will make legal research a lot easier.