CAN THE SUPREME COURT OVERRULE Its OWN DECISION? This is one of the questions asked by lawyers and law students all over the world. As a law student, I was told that the Supreme Court is the apex court in the hierarchy of courts and whenever it makes decision on any legal matter, it is final and binding on other lower courts.
This proposition has been supported my many lawyers, scholars and even judges through case law.
In some countries, when the Supreme Court makes decision on any matter, it cannot be reversed by any lower court or authority. But this is not totally true because, in some cases, the decision of the Supreme Court can be overruled by the parliament.
Conversely, in answering the question as to whether the Supreme Court can reverse, overturn or overrule its previous decision or not, i will not generally say Yes or No; considering the fact that readers from different countries with different laws, are going to read this topic.
To be on a safer path, the right answer would be that, in most countries the Supreme Court can reverse itself. Take for instance, In countries like the United States, Nigeria etc, the Supreme Court has the people to reverse itself under certain conditions.
As we continue, i will explain what it actually means for the Supreme Court to reverse itself. Coupled with that, I will disclose some Nigerian and US cases where the Supreme Court has reverse its own decision on some conditions.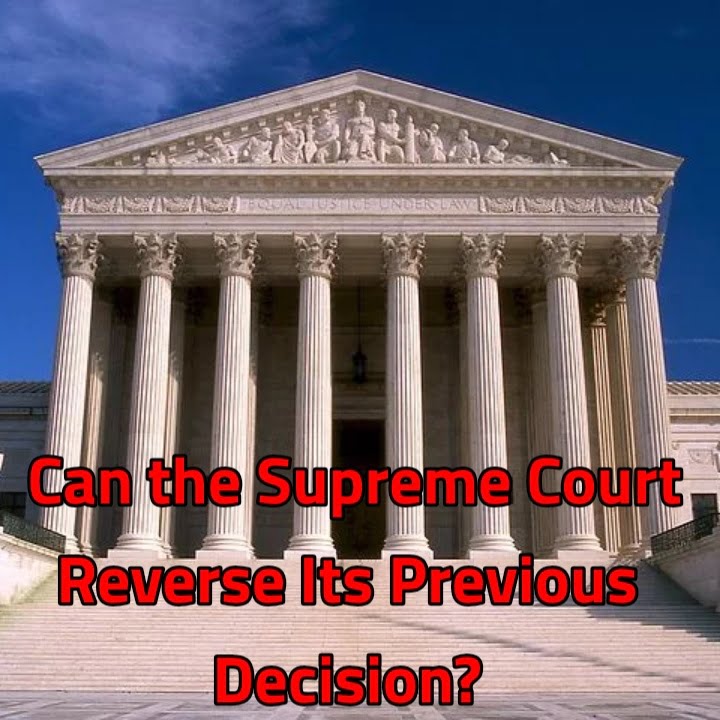 I enjoin you to continue reading this work if you want to know the authorities I used to reach my conclusion above.
ALSO READ:
What It Means To Overrule a Court Judgement
As you already know, the Supreme Court is usually the apex court in every country. Also, when the Supreme Court makes decision on any matter, it is binding and in some cases, it cannot be opposed by anyone or authority.
The term "overrule" means "to set aside; to annul; to vacate." Thus, to overrule a Supreme Court decision means to set aside or annul a judgment that has been given by the Supreme Court.
Also read: Read all our recent legal articles here
Can The Supreme Court Overrule/Overturn or Reverse Its Previous Decision?
Yes! The Supreme Court can overrule itself. In other words, the Supreme Court can overrule/Overturn or reverse its previous decision. Take for instance, in the United States of America, this position has been supported in many court judgments and statutory provisions.
For example, in Brown v. Board of Education of Topeka, 347 U.S. 483, the United States Supreme Court overruled itself in Plessy v. Ferguson163 U.S. 537 (1896) and Cumming v. Richmond County Board of Education, 175 U.S. 528 (1899).
In Brown v. Board of Education of Topeka, the United States Supreme Court held that segregation of students in public schools violates the Equal Protection Clause of the Fourteenth Amendment, because separate facilities are inherently unequal.
This decision overruled the previous decision of the same Supreme Court in Plessy v. Ferguson, where it was held that the "separate but equal" provision of private services mandated by state government is constitutional under the Equal Protection Clause.
In Cumming v. Richmond County Board of Education, 175 U.S. 528 (1899), the defendant's tax supported high schools open to only white students. The court held that it was legal. The city was allowed to determine the allocation of funds. Federal interference was justified only if local authorities disregarded constitutional rights.
From the aforementioned cases, there is no doubt that the United States Supreme Court can reverse itself if it finds out that the previous decision will perpetuate injustice.
Must read: Are lawyers liars? See whether lawyers are liars here
In the case of Nigeria, the Supreme Court can overrule itself under certain circumstances and upon certain conditions. This has been supported in Stanbic IBTC Bank Plc v L.G.C Ltd (2020) 2 NWLR (Pt 1707) 1. In this case, the Supreme Court Per Abba Aji held inter alia that the Supreme Court has the power to set aside its judgment and must do that under certain conditions. These conditions include:
Where there is a clerical mistake in the judgment or order;
Where there is an error arising from an incident slip or omission;
Where there arises the necessity for carrying out it own meaning and to make its intentions plain;
When any of the parties obtain judgement by fraud or decit;
Where such decision is a nullity;
Where it is obvious that the court was misled into giving the decision under a wrong belief that the parties consented to it;
When the judgement was given without jurisdiction;
Where the procedure adopted was such as to deprive the decision or judgement of character of a legitimate adjudication;
Where the writ or application was not served on the other party or there is denial of fair hearing;
Where the decision is contrary to public policy and will perpetuate injustice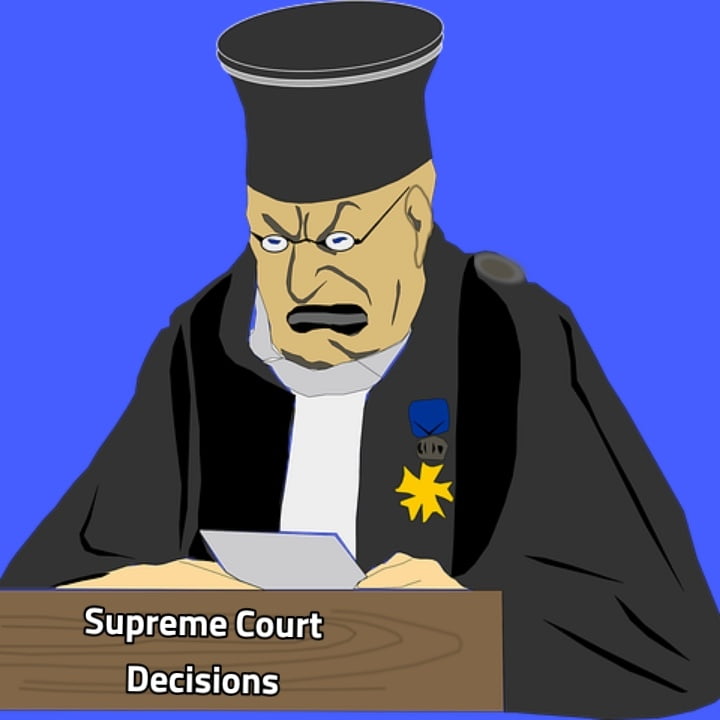 Can the supreme court overrule, reverse, overturned or go against its previous decision?
Also read:
Why indirect rule succeeded in Northern Nigeria
Types of judicial evidence that is admissible in court
How to become a successful lawyer in your country
Read 6 (Six) Exceptions to the rule in pinnel's case
Exceptions to privity of contract rule
In conclusion, it is important to note that most times, it is only the Supreme Court that can reverse its own previous decision, and in doing this, the court is usually very careful so that the prestige of the court will not decrease.
More so, in some countries, the parliaments can reverse the decision of the Supreme Court if it against any law. There are also countries where the decision of the Supreme Court cannot be reversed even by itself.
In all, i must state that it depends on the law in force in a state. However, to the best of my knowledge, the supreme court can reverse itself in the countries I mentioned and explained extensively above.
Hope this was helpful? If you have any question or contributions to make on this topic, please do that using the comment section. I will be happy to hear from you.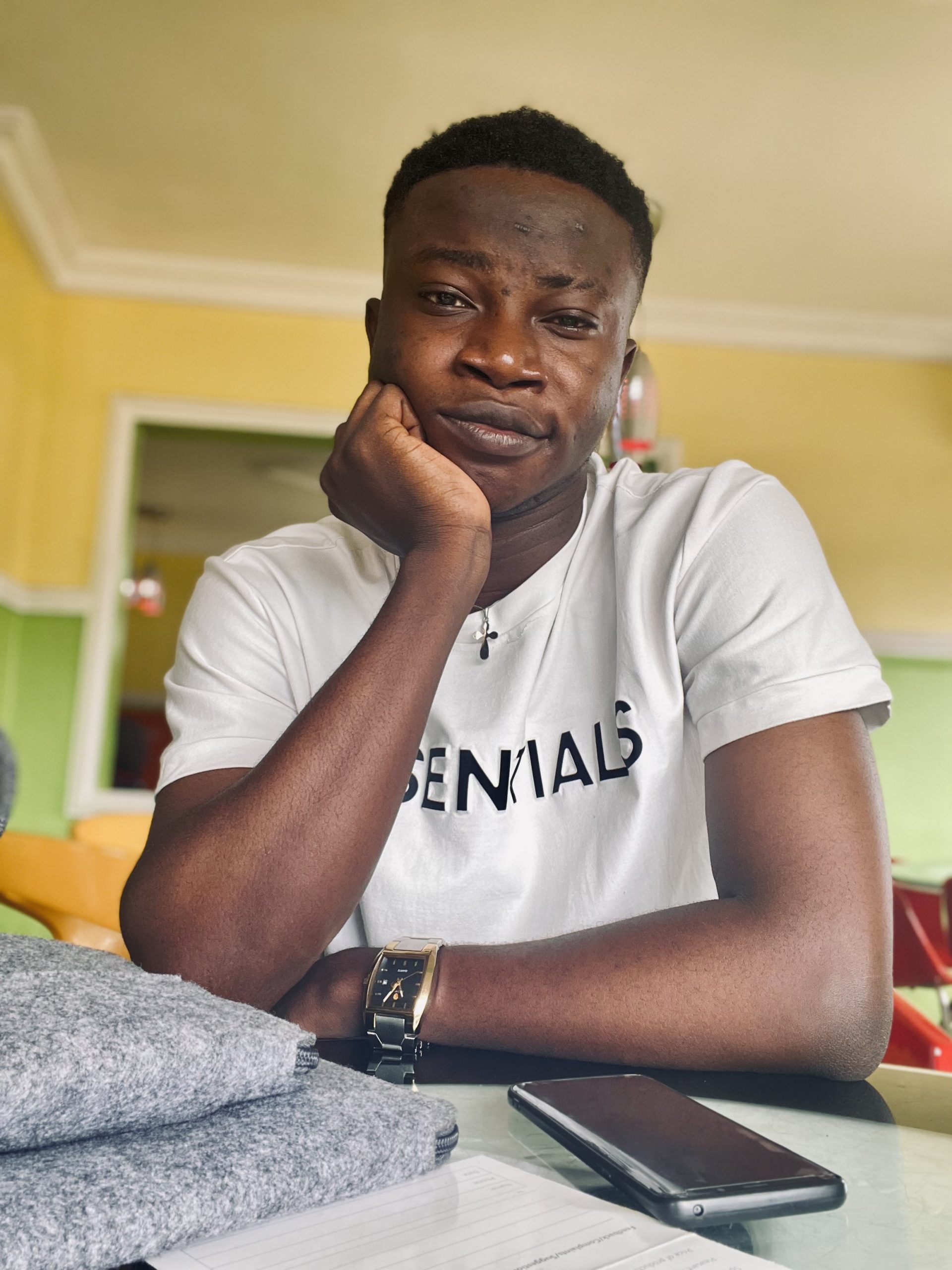 Edeh Samuel Chukwuemeka ACMC, is a Law Student and a Certified Mediator/Conciliator in Nigeria. He is also a Developer with knowledge in HTML, CSS, JS, PHP and React Native. Samuel is bent on changing the legal profession by building Web and Mobile Apps that will make legal research a lot easier.