Which is the best Physics textbooks in Nigeria for JAMB and WAEC? Physics is one of the important science subjects that requires a lot of calculations and understanding for one to pass in any examination. Unlike other art subjects like Literature, Languages etc, Physics is very complex an that is why every physics student needs to have the best textbooks that explains it. Currently there are only few textbooks by Nigerian authors on this subject and not even all of them is advisable, especially for secondary school students who intend to pass their JAMB, WAEC and NECO examination.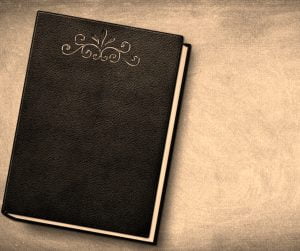 Conversely, i had to do a personal research on the best physics textbooks in Nigeria for JAMB and WAEC examination this 2022/2023 session. Surprisingly most of the subjects i picked were also among the recommended JAMB and WAEC Physics textbooks.
Trust me, if you are a Nigerian student and you really want to understand physics to pass your examinations, this is the best place to find the right textbooks for you!
Also see: Best English Language Textbooks in Nigeria
Best Physics textbooks in Nigeria for JAMB and WAEC
1. Olumuyionwa A. and Ogunkoya O. O (1992) Comprehensive Certificate Physics, Ibadan: University Press Plc.
2. Ike E.E (2014) Numerical Problems and Solutions in Physics, Jos ENIC publishers
3. Nelson M. and Parker. (1989) Advance Level Physics, (Sixth Edition) Heinemann
4. Nelson M. (1977) Fundamentals of Physics, Great Britain, Hart Davis Education
5. Okeke P.N and Anyakoha M.W. (2000) Senior Secondary School Physics, Lagos, Pacific Printers
6. Ike E.E (2014) Essential Principles of Physics, Jos ENIC publishers
Note that you must not buy all the above books for yourself. That is not necessary. As long as you can purchase just one, you are good to go. Just make sure you read it very well.
Our recommendations
New school physics By M. W. Anyakoa – SSS 1-3
After so much research and questioning, our research research team recommended New school physics By M. W. Anyakoa as the best Physics textbook when preparing for JAMB or even WAEC. This does not mean that other text are not also good though. It is just what we think will serve you better.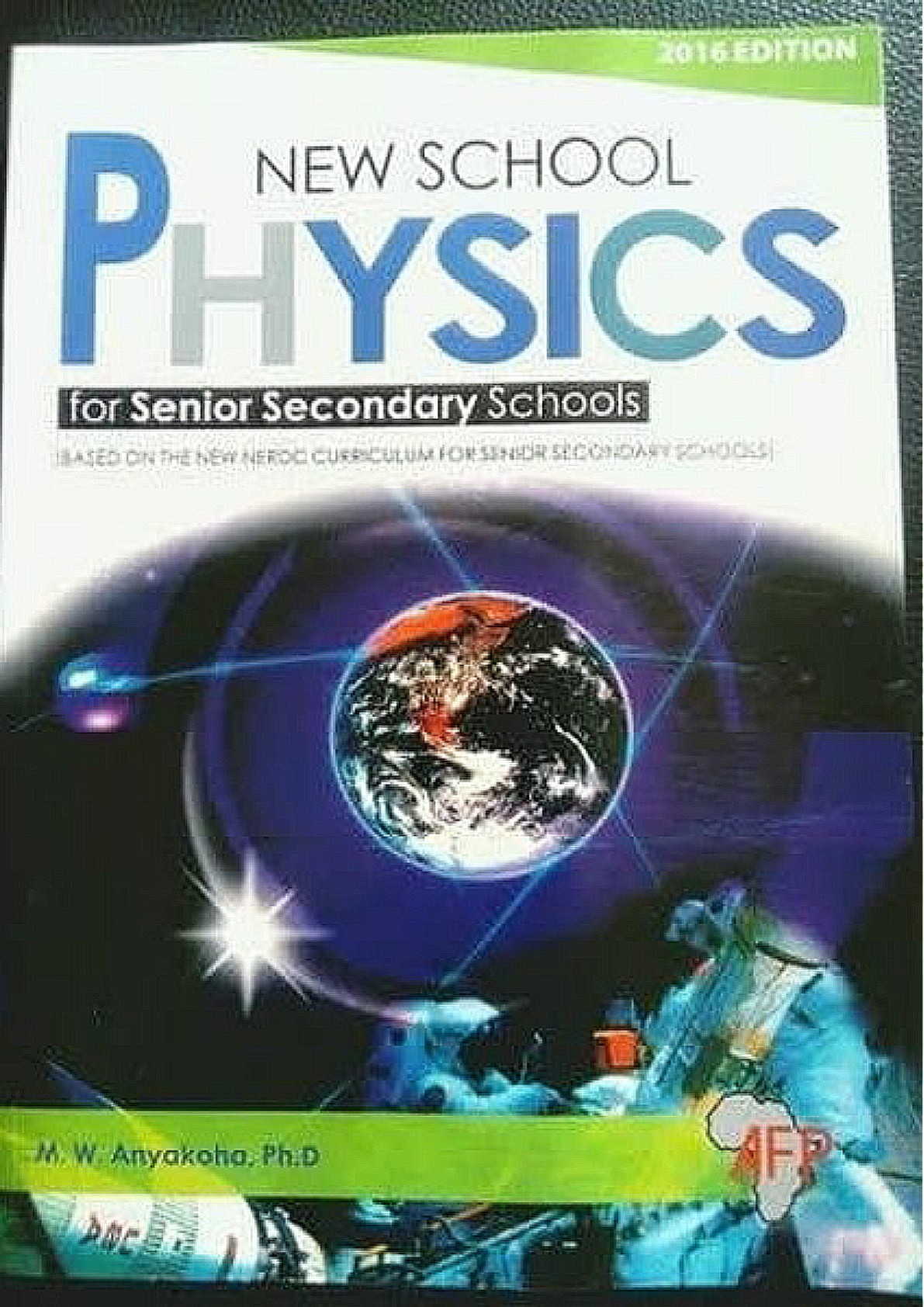 We highly recommend you to use it because it has helped many students in the past. In fact, 70% of the students we sent asked about the best Physics text for Jamb recommended it too.
If you have the money and resources, you can get the it together with a few of the text mentioned above too.
Also see: Best chemistry textbooks in Nigeria for JAMB and WAEC
Why you need to purchase the best chemistry textbooks for JAMB and WAEC
1. They are recommended and approved by both JAMB and WAEC: Yes! All the book you see above have been approved and recommended by both WAEC and JAMB. To clarify this, you can check the recommended JAMB and WAEC textbooks by yourself. The result of this is that, by purchasing and reading any of the above, you are more likely to pass your WAEC or JAMB examination as most of the questions in these exams are picked from their recommended textbooks.
2. To clear confusions: Using any of the above textbooks also helps you to clear confusions in some topics where different authors give different opinions. Thus, by using any of the above books that has been approved and recommended, you are on a safer side. If WAEC and JAMB recommends them it means that they accept everything contained in the book.
3. Easy to understand: Physics is a very complex subject. If you really want to understand the topics in this subject, you need an easy-to-understand textbook and they are the ones i have sheared with you already. In fact, after reading some of the books above, you may not need a teacher to tutor you again.
Also see: Differences between the 1960 and 1963 constitution of Nigeria
Where to purchase the best physics textbooks in Nigeria
Well, there are different places where physics textbooks are sold in Nigeria (both offline and online?). But if you really want to get the best at a cheap rate, then kindly go to the nearest bookstore to your house.
Alternatively, you can also buy from any of the online book shops in Nigeria for a very cheap price. Though this option might be more expensive, especially if you want the books delivered to you.
In conclusion, i must let you know that many students failed the past WAEC and JAMB examinations because they used textbooks that didn't really help them and i don't want you to make that same mistake. Make go use of the information i have shared today by purchasing yours today. Trust me, you will enjoy it!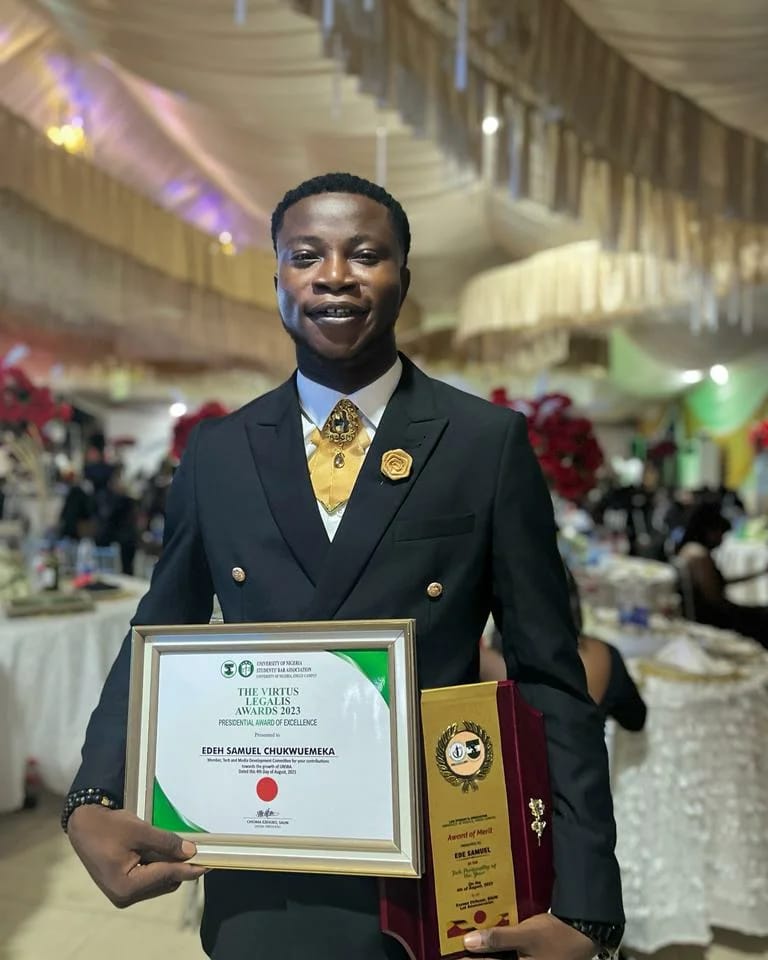 Edeh Samuel Chukwuemeka, ACMC, is a lawyer and a certified mediator/conciliator in Nigeria. He is also a developer with knowledge in various programming languages. Samuel is determined to leverage his skills in technology, SEO, and legal practice to revolutionize the legal profession worldwide by creating web and mobile applications that simplify legal research. Sam is also passionate about educating and providing valuable information to people.