Best network in Nigeria for calls and browsing: Judging by market share, market penetration, online and offline statistics, surveys and questionares, Nigeria is the largest Telecom user in Africa with more than 192 million active users. The battle rages on, with the big four: Airtel, MTN, GLO, and 9mobile completing for the top spot. There is still Smile and Nitel but they are not "everywhere you go", right? And such telecom users can only be found mostly around the state or cities where they have their headquarters, so they aren't even close to being top three.
MTN a lot of people say is the one that should be crowned; followed by Glo; Airtel and fewer will go for 9mobile. MTN could be called the best because of its massive share of the market with 39.5% but a lot of controversies have sprung up that there is no best network, and that it depends on the area you are and your preference as regards data bundles or call credit.
The term "global village" has become more and more important that everyone who possesses one should have the best of network operator because its very important to their business, career, or education. A lot of factors come in when choosing a network provider to use, and in this article there will be a dicussion of which of these might constitute the top position in case of competition.
Recommended: Top tech companies in Nigeria 2023
Fastest SIM Networks in Nigeria for Calls and Cheap Browsing 2023
1. MTN Nigeria: A subsidiary of MTN group which was first to start calling as a means of communication is considered the leading mobile operator in Nigeria with over 62, 843, 182 customers. The plus is that their motto is actually working for them, and everywhere you go you must see one or two MTN users.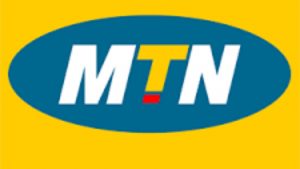 It became the favourite and seen as the best because of its clarity and cost-efficient services. At present it's the leading mobile operator in Africa, Europe and the Middle East. It was founded in 2001 and is a South African company.
PLANS: MTN has plans for all levels: Voice call plans go for: 11.26k/ Second for MTN TruTalk and 36.00k/ Second for MTN YAFUN YAFUN. They also have data plans for as low as 50 naira for 40 MB for daily plans too. 450,000 for 4.5 TB for yearly plans.
Speed and Stability: The quality, speed and stability has been top-notch, I mean MTN was the first 5G demo in the country, but as the same for all networks, different networks have different network speeds at different places.
Also see: Highest paying law firms in Nigeria
2. Globacom: Popularly known as Glo has always kept to their motto as being the grandmasters of data, having cheap data bundles that can literary blow your mind. But the speed of their Network is honestly the only reason why I stayed clear of the network till date. However, like other networks, this is subject to the location of the user.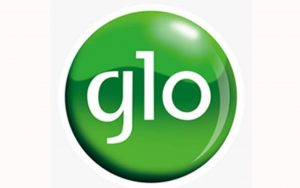 Founded by Mike Adenuga, a Nigerian billionare businessman, and the third richest person in Africa, his company Globacom is Nigerias second-largest telecom operator and it rivals MTN, having opened up branches in Ghana, Benin, and is extending reach to Côte d' Ivoire.
Glo has data plans that start from 50 naira/50 MB for daily bundles to 100,000/ TB (1 year).
Social media packages go for as low as 100mb (1 day).
Glo's voice plans go for as low as 11k/sec. Glo is also loved for their crazy recharge bonuses. With 100 naira you could get 700 naira bonus. 400 naira would be for voice calls to any network and 300 naira for data.
Quality: I got so frustrated with the stability and speed of the network that I dumped the sim and didn't care when it lost. Maybe this doesn't apply to people in Lagos or different parts of Enugu. Only in my sisters room was it fast.
Customers: With the rise of the Android phone, Glos fanbase blew out of proportion, thanks to their many strategies to win customers, especially by giving away wonderful data plans with wonderful quality. They are ok with data and calls, but anything apart from that is a no-no.
Price per value (quantity): Despite bad speed, glo has handsome data plans and provides the best value for money. According to researches from current glo users, they comically opined that it was created for students or the poor because it has helped save a lot of money. Low cost prepaid and post paid bundles for data, calls and messages are also available, with the lowest being at 50 naira and the highest at 18,000.
Recommended: Countries with the best judicial system in the world
3. Airtel: I have two Airtel Sims in my phone and one in my mi-fi. It works fast in my area, but different areas of residence have different speeds, anyway, I can confidently say that dispite the collective problems networks face, Airtel is the best for me. Headquartered in Lagos Nigeria with a customer base of more than 39 million users, airtel has one of the highest market shares at 26.3%.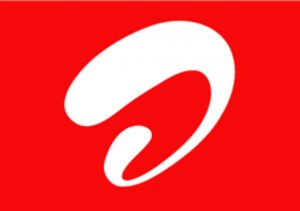 In keeping up with the ever changing tech space, it has product offers for 2G, 3G, and 4G. It's services include: Wireless services, mobile commerce, home broadband, and Enterprise services. Airtel voice call can start at 11.00k/sec for SMART PREMIER to 50k/sec. Another plan which is only available for new Sims is called SMART CONNECT.
PLANS: Airtel offers both cheap and costly data plans. Ranging from 50 naira/ 40MB (1 day). Monthly/ weekly plans come with a You Tube package like: 500 naira for 750 MB plus one gig You Tube Night Plan. Airtel also has services that helps you by giving you an opportunity to pay upfront. Usually when you subscribe to a particular data plan they ask you whether you want to be paying upfront for that particular data plan from then on.
You have the options of no or yes. Their prices are ones that customers can tap into even in the middle of the night like I did once, loading 50 naira form the 100 naira I had for 40MB for one day that saved my ass.
CUSTOMER BASE: They do a good job themselves, even though not a good enough job like MTN, they have millions and millions of customers.
NETWORK QUALITY: Airtel has a fast and stable network, smooth with games, social media and browsing, 4g network on point, very unlike 9 mobile. Even though occasionally their Network problems are also at the other extreme end, they have a foot in speed that always makes up for their problems.
Best in broadband coverage speed, Airtel you say? I commend them for emerging as the best in coverage speed from my research and questioning of even random people on the street.
Recommended: Countries with the best hackers in the world
4. 9Mobile: Has over 6 million users and a 6.5% market share. Loved by customers for its innovation, customer experience, quality of service. Launched in 2017, 9Mobile acquired Etisalat due to their inability to pay loan of $ 1.2 billion they had.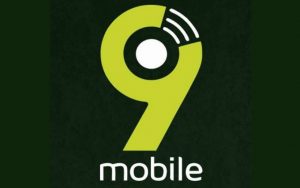 PLAN: 11k/ second to 40k/ second. Sms from 4 naira which is the convention for all networks to 25/ SMS; depending on the length of SMS.
Data plans: 50 naira/ 25 MB (1 day) up to 100,000/ 365 GB (365 days). Social media bundles (FB, What's App, Twitter, We Chat) go for as low as 50 naira.
Quality of service: Despite their wonderful call bonuses, they have costly data subscriptions and a shaky network. The reasons why I dumped them in the first place.
To boost your knowledge on the subject I have sampled at least three students in from different schools who use the Nigerian networks for different purposes.
David: Architecture student, Designer and Artist. David uses his network provider and the online space for his designs as an Architecture student and to create compelling designs as a designer and artist. He says: 
MTN is the best network in Nigeria. I don't know why exactly but it's more durable and More reliable than others. Way more faster than other networks. I use glo too. Artiel and glo but yet I prefer MTN. I use glo to browse but my data isn't stable.
Philip: Radiography student. He uses his network provider and the internet space to research on topics in order to aquire better understanding on them. He also does sports betting. He says:
MTN. It has won the heart of many since it started early. Customer care, reliability. The maxim of anywhere you go has really gotten to people. One MTN sim one airtel. But still I use mtn to do everything because like I said it has won my heart. Besides if not for MTN I wouldn't have been cashing out from this BET Nija that I'm doing self.
Victor: Medicine and surgery student. He uses it to watch You Tube vidoes on bones and to browse topics online for better understanding. He also uses it to play the popular Android phone game Call of Duty.
MTN. The network is everywhere. Data wise they are friendly and very good. Call bonuses too dey, that's why I like.
Recommended: Worst Countries In Africa To Live And Work
5. Smile Communications Nigeria Limited: Smile Communications Nigeria Limited is a telecommunications company that provides 4G LTE internet services in Nigeria. It is known for its high-speed internet and extensive coverage in major cities across the country. Smile Communications offers various data plans, including unlimited plans, night plans, and social plans, to cater to different needs and budgets.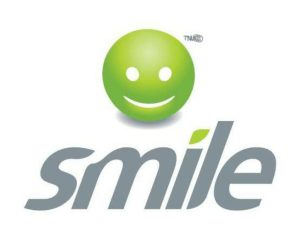 One of the key advantages of Smile Communications is its reliable and fast internet speed, which is ideal for heavy internet users, gamers, and businesses that require seamless online activities. The network coverage is available in Lagos, Abuja, Port Harcourt, Ibadan, Benin City, Kaduna, and some other cities, making it suitable for urban areas.
Smile Communications also offers a customer-friendly experience, with efficient customer service and easy online account management. The company has flexible payment options, including pay-as-you-go, monthly plans, and long-term plans, which provide flexibility for users to choose a plan that best fits their needs.
Also see: How to become a successful business entrepreneur
In conclusion, you might not agree with my opinion of Airtel being the best (I wrote before that I have three Airtel Sims and I use three of them frequently), that's your opinion, but if you don't fancy a particular one so much then you could have others handy and then get to switch sims. No network is the fastest. It all depends on the location of the person using it, that is, which one is working at your area.
Right now, at Agric Bank, Independence Layout, Enugu, Airtel and MTN seems to be the fastest. But in UNEC, University of Nigeria, Airtel sometimes doesn't even have network. MTN doesn't work at law faculty in UNEC but in the hostel it works.
Glo is referred to as he poorest network at my area, but is referred to as the best by most people I know. Others I know have up to three 9 Mobile sims. Users have opined that geographical location and the type of gadget that one uses is a key factor in choosing a network provider. The question still remains, which of the mobile network operators is the real grandmasters of data?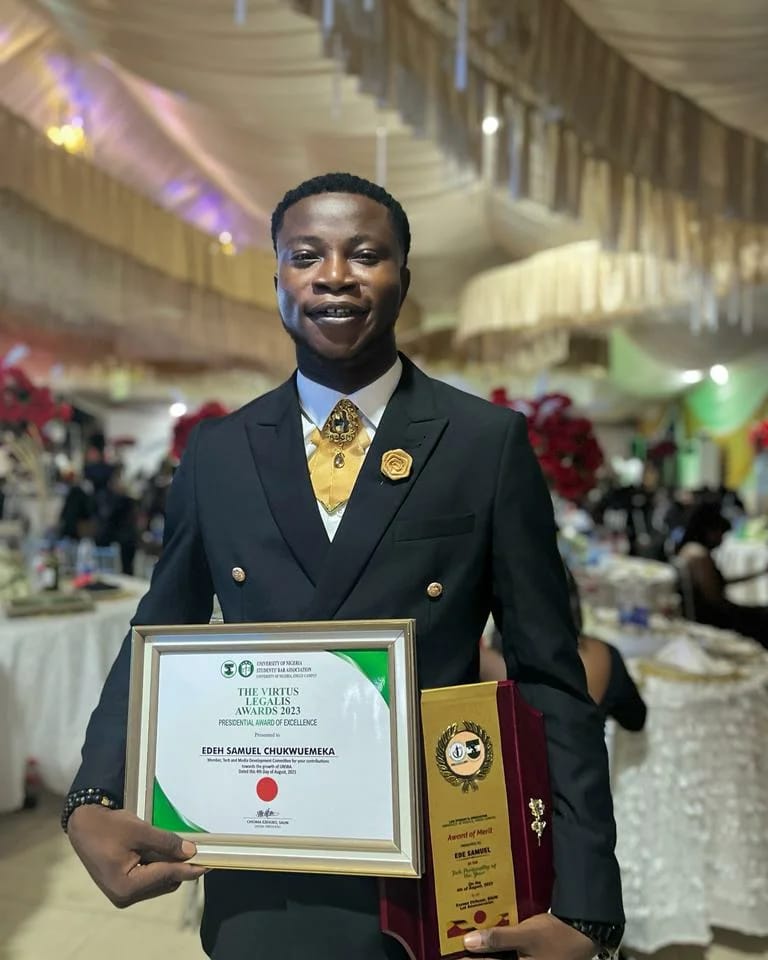 Edeh Samuel Chukwuemeka, ACMC, is a lawyer and a certified mediator/conciliator in Nigeria. He is also a developer with knowledge in various programming languages. Samuel is determined to leverage his skills in technology, SEO, and legal practice to revolutionize the legal profession worldwide by creating web and mobile applications that simplify legal research. Sam is also passionate about educating and providing valuable information to people.