Top 12 Worst Countries in Africa: This top ten list of Africa's worst countries is based on the level of insecurity and violence that frequently erupts in these countries. War and political conflict, terror attacks, human rights violations, and other harmful actions characterize the majority of these countries. This list is based on the recent Global Peace Index report. The Global Peace Index has classified 153 countries based on their level of peace.
When opposed to the earlier year, the latest Global Peace Index found that the globe has gotten somewhat more peaceful. The list takes into account resurgent conflict, a resurgence of political unrest, and terrorist activity. Here is a list of Africa's 10 worst Countries.
Recommended: Most Corrupt Police Force in the World 2022
How Does the GPI Work?
The GPI index works by assessing peace and calm on a national and subnational level. GPI investigates the country's involvement in continuing international and internal violent activity. It focuses on a country's level of peace vs its amount of discord. To assess societal security and stability, they look at ten key elements.
Fewer acts of terrorism, reduced crime rates, lesser violent crime rates, stable governance, excellent relations with nearby governments, and a small percentage of displaced individuals are all considered indicators of a peaceful society.
By the 2022 edition, the index had expanded its scope to cover 23 independent indicators to evaluate the harmonious ranking of all nations and territories surveyed. Every year, the professionals' panel evaluates these indicators. Each indicator is given a score ranging from one to five.
Also see: How to become a successful doctor
The GPI rankings are based on eight main peaceful foundations. The following are some of them:
1. A stable business climate
2. A competent government.
3. Respect for human rights.
4. Information that flows freely.
5. Good international contacts with other countries.
6. Reduced degrees of corruption.
7. Increased human capital levels.
8. Achieving a balanced distribution of the country's resources
Lower levels of corruption, competent government, excellent international ties, and acceptance of others' rights in society are the most crucial among these pillars in countries that are experiencing violence.
Top 12 Worst Countries in Africa to Work and Live 2023
12. Botswana – ECONOMIC INDEX 64.8: Botswana is a stable southern African nation with a developing economy and little corruption. It has a high Human Development Index (HDI) compared to other African countries and has reduced poverty and improved education and healthcare. Botswana, like any nation, faces issues that might impair its appeal as a place to live and do business.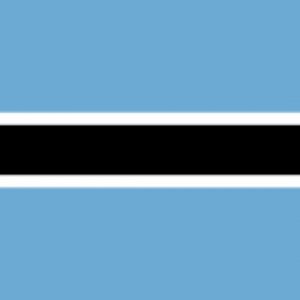 Over two-thirds of Botswana's exports come from diamonds. This puts the country sensitive to global diamond price changes and limits other industry growth. Botswana has built new highways and airports, but rural regions still need infrastructure. Botswana has high youth unemployment despite economic development. Businesses may struggle to hire and keep talented staff. The climate of the country severely impacts livestock and agricultural productivity.
Recommended: Most peaceful countries in Africa
11. Chad – ECONOMIC INDEX 49.8: Chad, a landlocked country in central Africa, confronts a number of obstacles that make it tough to live and do business there. Chad has a long history of political upheaval and civil unrest. Since attaining independence in 1960, the country has had multiple coups and rebellions, creating a volatile political climate for enterprises and inhabitants. Chad is located in an area prone to terrorist attacks, notably those carried out by Boko Haram and other extremist organizations.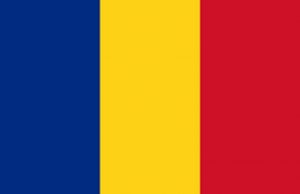 These organizations frequently target civilians and have caused tremendous harm to the populace, making it a difficult environment in which to conduct a company. Chad's economy is primarily reliant on oil exports, which generate over 70% of government revenue. The drop in oil prices, on the other hand, has had a huge influence on the country's economy, causing inflation, job losses, and economic instability.
Recommended: Most famous people in the world currently
10. Zimbabwe (GPI = 133): Following the country's presidential election in 2008, in which Robert Mugabe and his main rival, Morgan Tsvangirai, both claimed victory in the first round of voting, Zimbabwe has regenerated a wave of renewed violence and instability with the establishment of a two-headed system in 2009, with Robert Mugabe as president and Morgan Tsvangirai as Prime Minister. Although the situation calmed down over time, it was flared in 2017 when Zimbabweans began enormous protests against Mugabe, asking that he resign as the country's president. This eventually led to a bloodless military coup.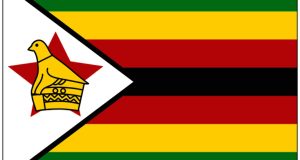 The Zimbabwe Peace Project estimated a 15% spike in human rights violations "directly related" to the fresh push for elections in 2012, and attempts by the Prime Minister to revise the Constitution were undermined by Robert Mugabe's party two years earlier. The country has been pushed into violence by the prohibition of public meetings, arbitrary arrests, looting, and ransacking.
In general, Zimbabwe's government has remained a fractious coalition beset by squabbles and deadlock. The political standoff has harmed the benefits of good governance and prevented Zimbabwe from reaching its full potential. It has hampered both peaceful political involvement and economic prosperity in general.
Recommended: Country with the best Hackers in the world
9. Ethiopia (GPI = 139): Ethiopia is the world's fastest-growing landlocked country, bordering Eritrea and Djibouti on the north, Somaliland on the northeast, Somalia on the east, Kenya on the south, South Sudan on the west, and Sudan on the northwest.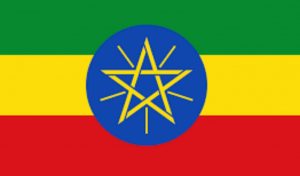 Ethiopia does have a total surface area of 1,100,000 sq. km (420,000 sq miles) and a populace of about 117 million people, making it the world's 12th most populated nation. The nation's capital and biggest city, Addis Ababa, is situated just west of the East African Rift.
Military conflict hindered Ethiopia's economic growth in the late 1970s and early 1980s but has since started to recover and has had the higher GDP in Eastern Africa. Moreover, it continues to remain one of the world's poorest nations, plagued by economic hardship, hunger, bribery, rapidly declining infrastructural facilities, a lack of regard for human dignity, and restricted access to health care services, with a literacy rate with only 39%, placing it in the Sustainable Development Index's lowest tier.
8. Nigeria (GPI = 146): Abuja, Nigeria's contemporary capital, was purpose-built. The country is a democratic and secular republic, according to its constitution. On October 1st, 1960, the once-British colony declared independence. From 1967 to 1970, the country was devastated by a civil conflict.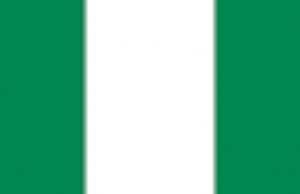 Ever since the conclusion of the war, the country has alternated between democratic governments led by civilians and military-backed dictatorships. The country did not achieve long-term democracy until 1999. The 2011 presidential election was dubbed "Nigeria's first fair and democratic election" by the global community.
The world's Human Development Index for the up-and-coming African superpower is a dismal 158.
Despite this, Nigeria is one of the MINT nations, which are dubbed the world's future BRIC economies. The country is also included in the "Next Eleven" national economy, which is expected to become among the world's largest. The country holds important memberships in OPEC for its huge oil resources and production, the African Union as a founding member, and the Commonwealth of Nations as a leader.
Also see: Countries with the best education system in the world
7. Mali (GPI = 148): Mali is a West African country that is uninhabited. With a population of around 18.1 million people and a capital in Bamako, Mali is Africa's eighth-largest country. In 2017, two-thirds of the country's population was under 25 years old.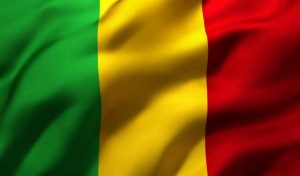 Mining and agriculture are the mainstays of the economic growth of the country.Two of the most important national resources are gold and salt. Mali is still the continent's third-largest gold producer today. Mali has been involved in violent conflict since January 2012. In the same year, Tuareg insurgents took control of territory in northern Mali. They christened their country Azawad by April.
Due to a military takeover in March of the same year, the conflict grew even more intense. Fighting broke out between the Tuareg and several rebel groups. Mali requested assistance from its erstwhile colonial masters, the French. In January 2013, France had launched a military expedition known as Operation Serval. Most of the northern rebel region was retaken by French-led Malian national forces in less than a month.
The country head to the polls on July 28th, 2013, and the second round of the run-off election was held on August 11th. On November 24th as well as December 15th that same year, they held parliamentary elections..
Also see: Best and Famous programmers in the world 2022
6. Sudan (GPI – 153): Sudan has a population of 45 million people and is the continent's fourth-largest country by area, according to government estimates from 2018. It is also the Arab world's third-largest country. Sudan was Africa's and the Arab world's largest country until recently when South Sudan gained independence in 2011.
In 1956, Sudan declared independence from the United Kingdom. Ever since it has been governed by unstable military administrations that alternated with parliamentary democracies. Under Gaafar Nimeiry's leadership, the government adopted harsh Islamic Sharia law in 1983. It only helped to exacerbate tensions between Muslims in the north and Christianity in the south.
A deadly civil war occurred between government soldiers backed by the National Islamic Front and southern rebels backed by the Sudan People's Liberation Army over religious beliefs, language, and political power. This was eventually resolved in 2011 when South Sudan gained complete independence from the north.
Sudan had been subjected to a 30-year military dictatorship under Omar al-rule Bashir's until 2019. His government decisions resulted in a Darfur Region war in 2003. The leader has been accused of ethnic murder. In the end, the troops killed between 300,000 and 400,000 civilians. Bashir was overthrown in a successful coup on April 11th, 2019.
5. The Central African Republic (GPI – 155): In 1960, the Central African Republic became a sovereign state. After that, the kingdom was ruled by a succession of tyrants, including a brief period of the monarchy. In the 1990s, the country held its first inter-election, which took place in 1993, as part of its goal of becoming a free democracy. The first president elected by the people was Felix Patasse. During the 2003 coup, General Francois abducted him.
The Bush War started in the Central African Republic the next year. Despite the signing of peace agreements in 2007 and 2011, the civil war broke again in 2012. Around the year 2020, the Central African Republic is still embroiled in a civil conflict that has yet to see a definitive truce ever since it commenced in 2012.
Despite having valuable resources and endowments such as crude oil, gold, diamonds, uranium, timber, cobalt, and hydropower, as well as vast swaths of arable land, the country remains one of the world's poorest. In 2017, it has the lowest purchasing power parity-adjusted GDP per capita in the world.
According to the Human Development Index for 2019, it is also the second-worst-ranked country out of 189 countries. In addition, the CAR has the terrible distinction of being both the world's least safe country and the worst country for young men and women to reside in.
Also see: Best nations for master's degree program in the world
4. Libya (GPI = 156): By land area, Libya is the continent's fourth-largest country. The Muslim country also possesses the world's 16th largest land area. Libya also has the ninth-largest proven petroleum reserves in the world.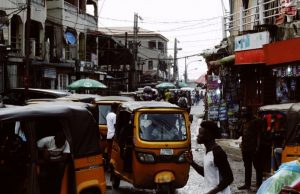 Libya's capital and largest city, Tripoli, is located on the northwest coast of the country. Tripoli is home to more than one million of Libya's six million citizens. Benghazi, Libya's second-largest city, is located in the country's northeast.
In 1951, the country declared independence from Italy. From 1951 to 1969, it was a kingdom ruled by King Idris I. Muammar Gaddafi conquered the king in a "bloodless coup" at about this period. He was the leader of the Libyan Cultural Revolution from 1973 to 2011 when he was killed in the Libyan Civil War.
Unfortunately for Libya, since the start of the Libya Civil War, the country has never known true peace. In Tripoli, a second civil war occurred, this time between the western-backed government and Tobruk's eastern-backed administration. It has become considerably more savage as a result of the involvement of many Islamic and tribal groups. Talks to end the second civil war are still going on today.
3. Democratic Republic of Congo (GPI – 157): The huge geography of the Republic of Congo is supported by the Congo River Basin. Despite decades of colonial dominance and theft by the Belgian and their imperialist King Leopold, this nation has been unable to capitalize from its vast natural resources due to inadequate infrastructure, political upheaval in government, rampant corruption, and slow growth.
Kinshasa, Lubumbashi, and Mbuhi-Mayi are the top three cities, with the latter two being mining towns. Raw minerals are the DRC's most important export, with China receiving more than half of it in 2012. The terrible national 176 rating (out of 187 overall) on the Human Development Index reflects the appalling state of affairs.
Over 700,000 Congolese locals had fled conflict in the country's eastern and center to safer bordering regions as of 2018. Famine threatens two million children, and the violence has forced over 4.5 million people to from their homes.
Recommended: Causes, Effects and Solutions to Conflict in Africa
2. Somalia (GPI = 158): Somalia has been named the continent's most culturally homogeneous country, with a population of around 15 million people.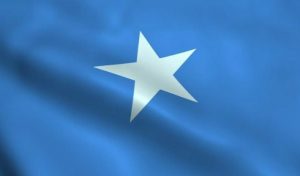 Approximately 80% of the population claims Somali ancestry. The south of Somalia is home to the majority of the country's minorities. The major languages of Somalia are Somali and Arabic.
Most federal administrations had been constituted by the turn of the millennium. By the middle of 2012, the rebels had lost a majority of their land (which they had seized over the previous decades).
Following that, an attempt was made to establish democracy. A provisional constitution was approved in August of 2012. Somalia's Federal Government was formed in the very same month and year.
After more than two decades of conflict, Mogadishu, the capital, was rebuilt. Today, Somalia's economy is heavily unregulated. It is mainly reliant on cattle, telecommunication, and money sent home by Somalis living abroad.
Also see: Tips to become a successful blogger in 2022
1. South Sudan (GPI = 160): South Sudan is Africa's latest new republic, having successfully seceded from Sudan in 2011. Juba is the largest city and the capital. South Sudan's referendum on independence, which was endorsed by the international community, won 98.83 percent of the popular vote.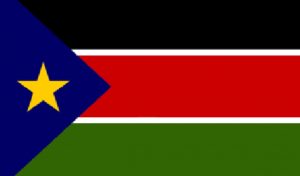 Unsurprisingly, from 2013 until February 22nd, 2020, the country was ravaged by ethnic strife and eventually civil war. At this moment, Riek Machar and Salva Kiir, the two rival claimants, committed to a reconciliation deal in which they would establish a coalition administration.
With a population of 12 million inhabitants, mostly from Nilotic tribes, the country is also one of the world's youngest. Approximately half of the population is under the age of 18. The majority of the population is Christian, however indigenous African tribal religions are also practiced in South Sudan.
Recommended: Top 10 Countries with the Lowest cost of living
Conclusion
The rankings are based on current economic, political, and government conditions, as well as crime statistics. Traveling alone in these countries is not recommended, and you should be accompanied by a local police officer.
Somali, South Sudan, and the Central African Republic are the worst countries in Africa in 2022, according to the Global Peace Index, followed by Libya, the Democratic Republic of Congo, Sudan, Nigeria, and Mali.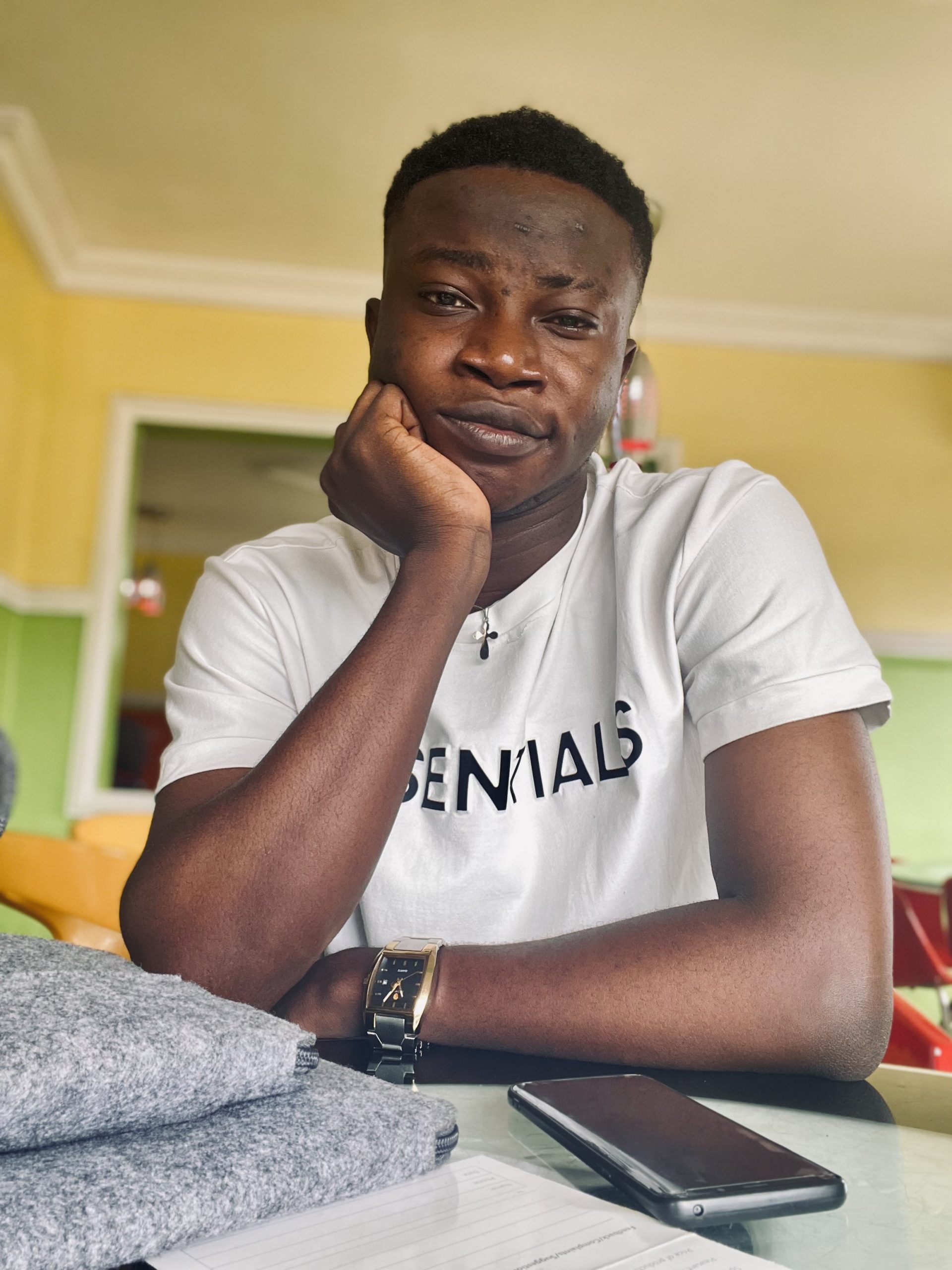 Edeh Samuel Chukwuemeka ACMC, is a Law Student and a Certified Mediator/Conciliator in Nigeria. He is also a Developer with knowledge in HTML, CSS, JS, PHP and React Native. Samuel is bent on changing the legal profession by building Web and Mobile Apps that will make legal research a lot easier.