Biggest Electronics Companies In World: The electronics industry, which includes a broad variety of products from desktops and tablets to TVs and home appliances, is one of the most innovative and dynamic sectors in the global economy. Rapid technological advancements and shifting customer preferences are driving the growth of the electronics industry. As a result, numerous electronics firms have grown to be significant participants in the international market, fiercely contending to create the most cutting-edge and premium products.
This article will walk you through the biggest electronic firms in the world. Some of these biggest electronics companies in the world have established themselves as household names, with billions of dollars in annual revenue and a strong global presence.
These companies also have a significant impact on the industry and the economy, driving innovation, creating jobs, and contributing to technological advancements in various sectors.
Most of the biggest electronics companies in the world are often headquartered in Asia, with companies from Japan, South Korea, and China dominating the industry. However, there are also major players from the United States and Europe, as well as emerging companies from other regions.
Recommended: Best universities to study nursing in Nigeria
Top 9 Biggest Electronics Companies In World
1. Apple: Apple is the biggest electronics business in the world, with global sales of USD 260.17 billion in 2019. This California-based American multinational technology business dominates the market among the largest electronics producers worldwide.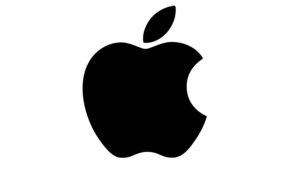 Consumer electronics, computer applications, and online services are all produced, developed, and sold by this company. Apple's flagship product is the iPhone, an industry pioneer and smartphone industry game-changer.
Apple was the first company in the world to have a market capitalization of $1 trillion, and it subsequently surpassed $1.3 trillion in December 2023. In order to place Apple's market cap into perspective, only 14 countries have annual GDP figures higher than Apple.
In addition to making and selling iPhones, the company is also well known for creating, developing, producing, and selling a wide range of consumer electronics goods, such as the iPad tablet, Mac desktop and laptop computers, iPod, Apple Watch, Apple TV, AirPods, HomePods, and many others.
Apple is renowned for its innovative products, many of which permanently altered existing markets. Our list of the top 10 global electronics firms in 2020 places Apple at the top thanks to its enormous revenue and dominating position in the sector.
2. Samsung: The well-known electronics company Samsung Electronics is currently the second-largest electronics company in the world based on revenue and market capitalization.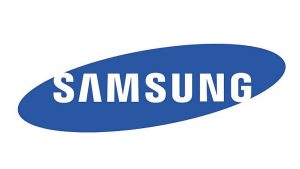 Samsung Electronics is a South Korean multinational conglomerate that produces a wide range of electronic goods, including smartphones, televisions, home appliances, memory chips, semiconductors, and semiconductor devices.
Samsung Electronics, with revenues of about 236.8 billion USD and a market capitalization of roughly 376.7 billion USD, was one of the largest companies in the world as of 2023. The business operates in a number of regions, including Asia, Europe, North America, and South America. Global business, that one.
See Also: How long it takes to become a software Engineers
3. Huawei: Huawei is a multinational Chinese technology company with a focus on producing and marketing telecommunications and consumer electronics devices. China's Shenzhen is home to Huawei, which was established in 1987.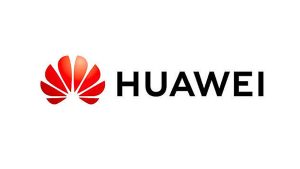 Among the leading electronics companies on this list, Huawei came in third in terms of revenue generated. Generating over USD 122.97 billion in 2019. The second-largest smartphone manufacturer in the world after Samsung, Huawei distributes its products in more than 170 nations after recently passing Apple. Huawei is the most popular smartphone brand in China, with a 20% market share.
4. Sony Corporation: Sony Corporation is a Japanese global conglomerate company that works in a variety of sectors, including financial services, entertainment, gaming, and electronics.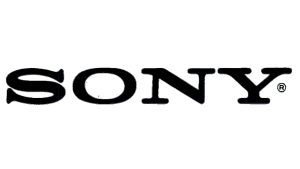 Being one of the largest electronics manufacturers in the world, it has a solid reputation for creating goods of a top quality and promoting invention within the sector. In the 1950s, the company first entered the electronics industry by producing transistor radios.
Since then, Sony has established a name for developing innovative products, such as the PlayStation video game console in the 1990s and the Walkman portable audio player in the 1980s.
Sony's electronics division produces a wide range of products, including TVs, cameras, home audio systems, and portable electrical devices. In 2022, Sony generated over $89 billion in sales, with its electronics division accounting for about 26% of that total.
The company has offices across the world, including the US, Europe, Japan, and other countries. Sony is a leader in technology innovation, and experts have praised its most recent OLED televisions and high-end cameras. Overall, Sony Corporation is unquestionably among the world's largest electronics companies and a major player in the industry.
Must Read: Highest Paying Jobs In The United States (US)
5. LG Electronics Inc: LG Electronics, a division of LG Corporation, is a large multinational electronics company based in Yeouido-dong, Seoul. This electronics company is the world's second-largest manufacturer of LCD TVs.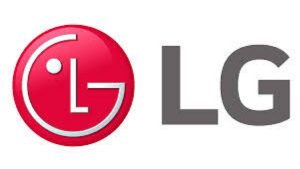 The electronics division of LG makes a wide variety of goods, such as TVs, mobile devices, laptops, and home audio equipment. The business manufactures refrigerators, washing machines, and air conditioners and is a significant player in the home appliance industry. In the automotive sector, LG has also made sizable investments, manufacturing parts like batteries and infotainment systems. Along with its products, LG places a high priority on sustainability.
The company has made a commitment to lessening its carbon footprint and encouraging eco-friendly practices across all aspects of its operations. In 2021, LG Electronics generated an estimated 54.39 billion US dollars in income.
6. Xiaomi Corporation: Xiaomi Corporation, also known as Xiaomi and doing business as Xiaomi Inc., is a Chinese company that designs and produces appliances, electronics, and consumer electronics as well as associated software.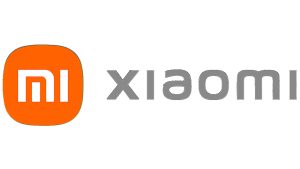 It is the second-largest smartphone maker in the world, behind Samsung, and the majority of its devices run the MIUI operating system.The electronics section of Xiaomi makes a wide variety of goods, such as mobile phones, laptops, tablets, and smart home appliances.
The business has also entered new markets, including those for electronic scooters, air purifiers, and fitness bands. Over $37 billion in revenue was generated by Xiaomi in 2021, with the bulk of that coming from its smartphone division. The company is well-established in China and other Asian markets, and it is expanding its presence in Latin America, Europe, and other areas.
See Also: Most Expensive Football Players Of All-Time
7. Panasonic Corporation: The Japanese multinational electronics business Panasonic Corporation manufactures a variety of consumer electronics, home appliances, and other goods.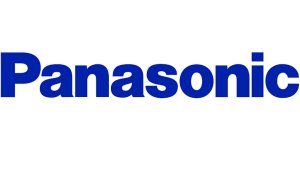 It is one of the biggest electronics businesses in the world and is well known for making high-quality products and promoting innovation in the sector. Panasonic began its journey in the electronics industry in the 1920s, when the company was founded as a producer of lightbulb sockets.
Since then, Panasonic has diversified into a number of industries, including Televisions, home audio systems, cameras, and household appliances like freezers and washing machines. Panasonic puts a high priority on sustainability in addition to its products. In all aspects of its activities, it has committed to reducing its carbon footprint and fostering environmentally friendly practices.
The electronics division of the business brought in more than $65 billion in revenue in 2022, or approximately half of the total. Panasonic has activities across the globe, including in the US, Europe, Japan, and other regions.
The business is still in the forefront of the electronics industry thanks to recent releases like its OLED TVs and Lumix cameras, which have received positive reviews from critics.
9. Intel Corporation: Robert Noyce and Gordon Moore created the Intel Corporation. Intel Corporation, the world's largest semiconductor vendor, has continually preserved very high standards for the manufacturing of electronics. The majority of personal computers nowadays have access to a wide variety of instruction sets. Intel is a well-known manufacturer of microprocessors. They supply chips to well-known businesses like HP, Lenovo, Acer, and Dell.
This company also manufactures a variety of electrical goods for communications and computers. Graphics processors, integrated CPUs, motherboard chipsets, flash memory, and network interface controllers are just a few of the products made by Intel.
During the 1990s, Intel made large investments in the production of microprocessors. This led to a huge expansion of the computer industry. In 2011, this Intel Corporation tried to break into the smartphone industry. The company started working on a project to make phones with Intel Atom processors. This didn't work out well because their smartphone processor used too much power for smartphone use.
In 2012, Google and Intel collaborated. Google unveiled the 2.3 upgrade for Android. This collaboration was short-lived because Intel left the smartphone market in 2014. However, this company has been focusing on low-power semiconductors. The low-power chips enable tablets and laptops with longer battery lives.
Also see: Advantages and Disadvantages of Being single
9. Foxconn Technology Group: Foxconn Technology Group is a global electronics business with headquarters in Taiwan that focuses on designing and manufacturing electronic parts for consumer, business, and communication products.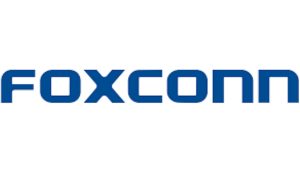 It is one of the biggest electronics companies in the world and is well known for its extensive manufacturing operations and close links to well-known global brands.
Hon Hai's electronics division produces a wide range of products, including smartphones, computers, tablets, and other consumer electronics. The company is also a major contract manufacturer, producing components and products for major global brands such as Apple, Dell, and Hewlett-Packard.
Foxconn electronics has global presence, with manufacturing facilities and operations in countries around the world. The company is known for its large-scale manufacturing operations and ability to quickly ramp up production to meet the needs of its customers.
Recommended: Difference Between Circular and Notice
Conclusion
In conclusion, the electronics industry is very cutthroat, with companies fighting it out to stay cutting edge and develop constantly. With the development of technology, the largest electronics companies in the world are expected to have a big impact on the industry and the global economy.
In the 1950s, the company first entered the electronics industry by producing transistor radios. Since then, Sony has established a name for developing innovative products, such as the PlayStation video game console in the 1990s and the Walkman portable audio player in the 1980s. Sony's electronics division produces a wide range of products, including TVs, cameras, home audio systems, and portable electrical devices.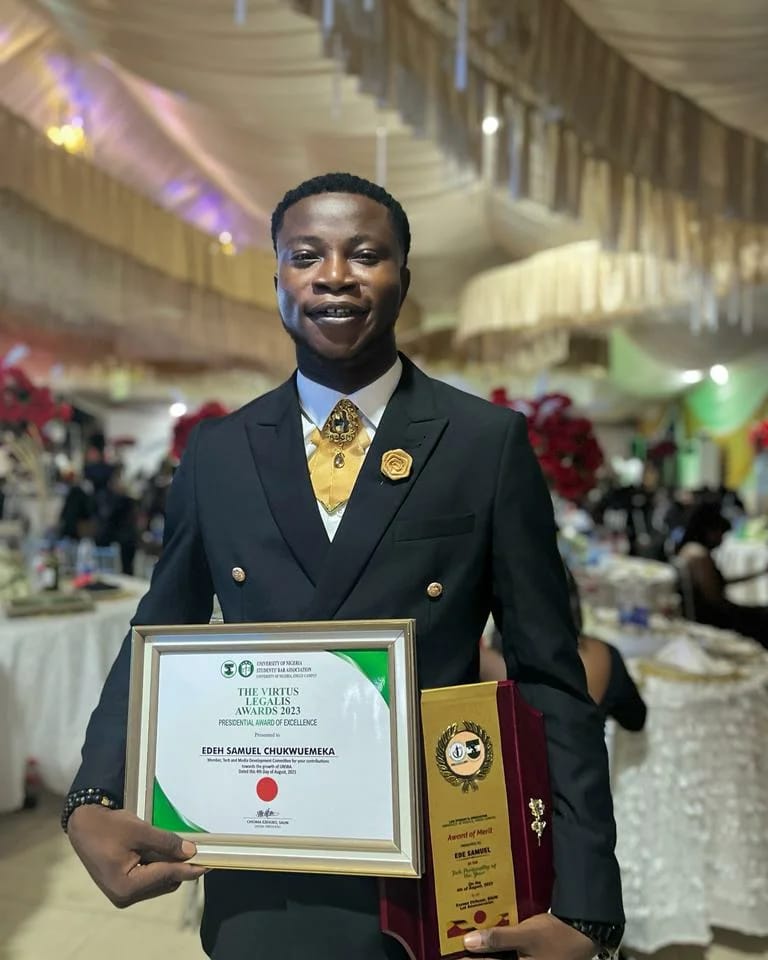 Edeh Samuel Chukwuemeka, ACMC, is a lawyer and a certified mediator/conciliator in Nigeria. He is also a developer with knowledge in various programming languages. Samuel is determined to leverage his skills in technology, SEO, and legal practice to revolutionize the legal profession worldwide by creating web and mobile applications that simplify legal research. Sam is also passionate about educating and providing valuable information to people.