Most Beautiful Universities in Nigeria with good facilities: Following the oil boom of the '70s, the number of tertiary institutions increased tremendously, and was spread across every subregion in the country. Previously, only the government had the right to set up higher institutions of learning – both state and federal – and no one else. But as of recent, Universities and other tertiary institutions owned and operated by religious bodies, private individuals, and other nongovernmental bodies. They now have as much license as the government to set up these institutions.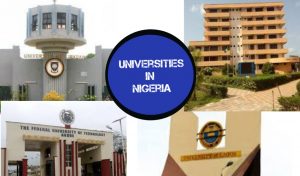 Since there are about 150 Universities in Nigeria – both federal, state and privately owned – it is quite possible for the existence of varied opinions on which are the most beautiful Universities and which are not. Any such opinion is valid in its own right, but this particular list is based not only on aesthetics, but on general environmental cleanliness, architectural structure and general outlook of the environment.
Recommended: Cheapest private universities in Nigeria 2023
Top 15 Most Beautiful Universities in Nigeria
Below is the compiled list of most beautiful government and private Universities in Nigeria:
15. BAZE UNIVERSITY: Baze University is a standard-setting private university in Abuja, Nigeria. It was founded in 2011. The same university has produced a disproportionate number of Nigerian politicians. Among the many wonderful things about Baze University Abuja is the fact that the school is situated in a picturesque and peaceful setting, far from the clamour of the city. Lawns, gardens, and trees are all meticulously cared after on campus.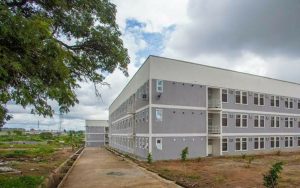 The University of Nigeria features some of the newest and best classroom, library, laboratory, sports, and dorm facilities in all of Nigeria. Baze University is a fantastic location to get an education and feel the excitement of college life.
14. FEDERAL UNIVERSITY OF TECHNOLOGY AKURE: Akure, Ondo State, Nigeria is home to the Federal University of Technology Akure (often known as FUT Akure or FUTA for short). In 1981, it was established in response to a directive from Nigeria's central government to establish institutions of higher learning that would focus on educating future professionals in certain technological fields. The university is proud of its reputation as one of the most aesthetically pleasing in the country.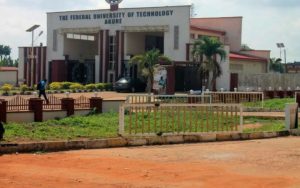 The FUTA campus is spread out across a large area and is surrounded by verdant trees and grass. Lawns, gardens, and walks surrounded with trees provide a peaceful atmosphere on campus. The ancient and contemporary styles of the campus's architecture are harmoniously combined.
The university is well-known for its cutting-edge infrastructure, which includes cutting-edge labs, research centres, and engineering workshops. The institution takes great pleasure in its state-of-the-art facilities and the cutting-edge technologies it makes available to its students.
Recommended: Most expensive cities in the world
13. Babcock University: It is a university own and operate by the Nigerian Seventh-day Adventist Church. This university is located at Ilishan-Remo in Ogun State, Nigeria.
Babcock university has wonderful landscapes, architectural designs, and building facilities in that the decorations, colour, and equipments for learning in the university are so beautiful and nice and has made the university to be enlisted among the most beautiful across the country today.
11. Bowen University: This is also one of the most beautiful universities in Nigeria today and it is privately owned by the Baptist Convention of Nigeria. This University is located at Iwo in Osun State, Nigeria and is within the premises of the Baptist College, an institution for training teachers which is outside the city.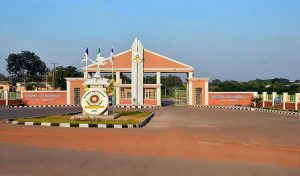 Bowen University is the first Baptist University in Africa and recently in 2022, one of the most beautiful universities in Nigeria with good and attractive structures, beautiful facilities and hostels, good-looking environment, and quality learning equipments and materials.
Also see: Hardest Universities To Get Into 2022: 7 Most Difficult
11. University of Nigeria, Nsukka: It is a federal university that is located at Nsukka and has two other campuses in Enugu town and Ituku-Ozalla respectively, all in Enugu State, Nigeria with an offshoot csmpus in Aba, Abia State. It was Founded by Nnamdi Azikiwe in 1955 and formally opened in 1960.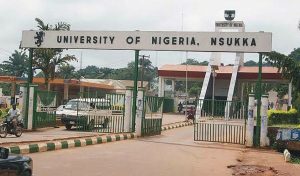 The University is the first indigenous and autonomous university to exist in Nigeria and in Africa at large. It took over from the American educational system which was there before its existence. Today, the university has wonderful landscapes with 102 good-looking academic departments and 15 beautiful Faculties. Even though it is the first university in Nigeria, the structures and facilities are nice and beautiful recently.
10. University Of Ibadan: Making tenth place on our list is the prestigious University of Ibadan (UI). It is the first ever institute of higher learning established in Nigeria . It was established in 1948 and known as the University College, Ibadan, as one of the affliate or sister Colleges under the University of London. It gained its autonomy in 1963 and has over fifteen faculties including the faculties of Law, Dentistry, Basic Medical Sciences, Education, Agriculture and Forestry, etc.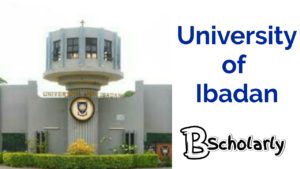 Even though it is one of the oldest University structures in Nigeria, it can be readily applauded for its long-standing and very durable structures, and for being beautiful in an antiquely manner.
Also see: Best science courses to study in the university
9. Gombe State University: Gombe State University clinches the ninth space on this list, especially as it was recently set up. It was established in 2004 and of course, it can be safely described as a modern structure  built with more recent technologies and facilities than other universities of an older generation. It also belongs to the Association of Commonwealth Universities and has over seven faculties, including Faculty of Arts, Social Sciences and a Medical College.
8. Federal University of Agriculture, Abeokuta (FUNAAB): Federal University of Agriculture, Abeokuta is one of the three Universities of Agriculture in Nigeria; the others being in Umudike, Abia State and Markudi respectively. Prior to its establishment in January of 1988, it was separated from a merger of four Universities of technology (as it was then) formed in 1984.
FUNAAB is the pearl of Ogun state and gives that part of South-West region of Nigeria a bit of repute. Asides being number 8 on this list, FUNAAB is the most beautiful Federal University of Agriculture in the country. It is a Federal Government institution and comprises of several college including; College of Engineering, College of Veterinary Medicine, College of Management Sciences, College of Agricultural Management and Rural Development, College of Biological Science, etc.
Recommended: How to answer law problem questions using IRAC
7. Landmark University, Kwara State: Landmark University (LMU) is one of the universities established Dr. David Oyedepo's Living Faith Chapel Worldwide. It is located in Kwara State, specifically at Omu-Aran. It is a private institution run by a religious body and its name – Landmark – represents its purpose. That along with the university's motto, 'Breaking new grounds' signifies the goal of the school's founders to foster new, better and innovative ways to operate. Landmark University was established in March 2011.
6. University Of Port Harcourt, Chaoba, Rivers: The University of Port Harcourt is located in Rivers state, Nigeria. It is the only university located in the South-south region that makes it on the list. It was previously a University College in 1975, until it was elevated to the status of a university proper in 1977.
5. University Of Lagos, Lagos State: What especially makes University of Lagos stand out is generally agreed to be the beautiful architectural piece that serves as its Senate house. As a matter of fact, it has some of the most eye-catching School Senate buildings among Universities in Nigeria.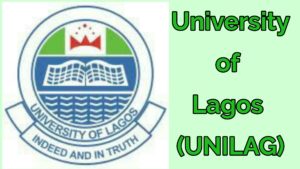 University of Lagos is located at Akoka, Yaba, which is considered one of the most popular areas in Lagos. It was also the subject of a strong rumour during the presidential tenure of Goodluck Jonathan, when the news that it was going to be renamed after M.K.O Abiola – the primary subject of the June 12, 1993 elections. Same rumours have it that these decisions were met with opposition and criticisms and therefore, the idea to rename it MAULAG (Moshood Abiola University, Lagos) was dropped.
Also known as the 'Federal School of Swag', it is known not only for its wonderful structures, but also for having the most beautiful and most handsome students among them.
Also see: Best universities to study nursing in Nigeria
4. Ahmadu Bello University, Zaria: Ahmadu Bello University, Zaria seems to be one of the best Universities in Northern Nigeria if not the best itself; in terms of both academics and aesthetics. It is also the oldest University in that part of the country. It is named after the erstwhile Sarduana of Sokoto and Premier of Northern Nigeria, Sir Ahmadu Bello. He was killed alongside several other prominent Nigerians during the famous 1966 military coup in 1966 led by Major General Chukwuma Nzeogwu.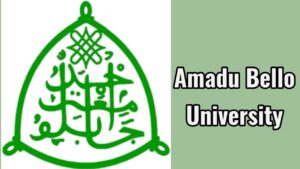 Ahmadu Bello University also has one of the largest and suitably equipped University Teaching Hospitals in Nigeria and offers solid medical practice and programs.
3. University Of Benin, Benin City: University of Benin is located in Benin City, Edo State and was established in 1970. University of Benin has a number of magnificent and beautiful structures and buildings. Its general auditorium is notably beautiful and its gatehouse is one of the best of all schools of higher learning in the country. This is remarkable as the gatehouse is the first contact an outsider has with a place, and usually offers the first impression of an establishment.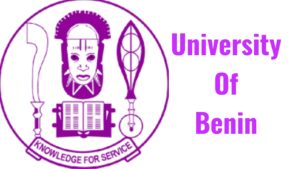 The hostel buildings and campus entrance are not left out on the magnificence; they are known to be a sight to behold. University of Benin has 15 faculties including Faculty of Arts, Faculty of Education, Faculty of Agriculture, Faculty of Engineering, Faculty of Law, Faculty of Pharmacy, Faculties of Medicine and Basic Medical Sciences, Faculty of Dentistry and so on.
University of Benin has also made history by being the University headed by the first ever female vice-chancellor in Nigeria in the person of Grace Alele-Williams. She occupied this position between 1985-1991.
Recommended: Causes of brain drain in Nigeria
2. Covenant University, Ota: Covenant University is also one of the most beautiful Universities in Nigeria. It is a privately-run Christian University located in Ota, Ogun State, Nigeria. It is owned by Living Faith Church Worldwide which is headed by Pastor David Oyedepo. It is one of the two Universities owned by the Living Faith Church, the other being Landmark University which is the seventh on our list. It is also a member of the Association of Commonwealth Universities.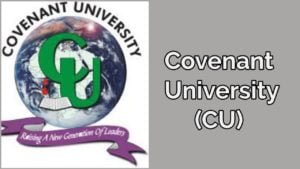 It was established in 2002 and was ranked best University in Nigeria in 2015. It has beautiful structures and a wonderful scenery, making it worthy of second place on our list of most beautiful Universities.
Also see: Best universities to study law in Nigeria
1. Obafemi Awolowo University Ile-Ife: Obafemi Awolowo University, also known as University of Ife, was established in 1961 in the then Western Region. It is currently located in the ancient and historical city of Ife in Osun State, Nigeria.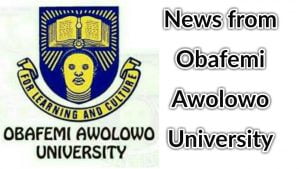 The University is said to be the initiative of Chief Obafemi Awolowo, the former Premier of the Western Region, and was built in a place believed  to be where the Yoruba people originated.
The University offers both undergraduate and post-graduate programmes in fields such as Arts, Humanities, Social Sciences, Natural Sciences, Engineering, Medical Sciences, etc. The University's infrastructure comprises of historical structures and buildings that would leave one in awe. The department of Architecture is a sight to behold itself, and it is often wondered if it is a school specially for building experts. Undoubtedly, it offers degree and other programmes in the areas of Estate Management and Surveying, Architecture and Civil Engineering in that regard.
Popularly known as Oba Awon University by its students and others who know it, it stands undefeated as the most beautiful University in the country. From its buildings that can only be classified as masterpieces, to the general scenery and design, this stand is quite agreeable.
RECOMMENDED: Most populated universities in Nigeria
By way of conclusion, I would really like you to check out the YouTube video below. It provides more useful information about the most beautiful Universities in Nigeria currently.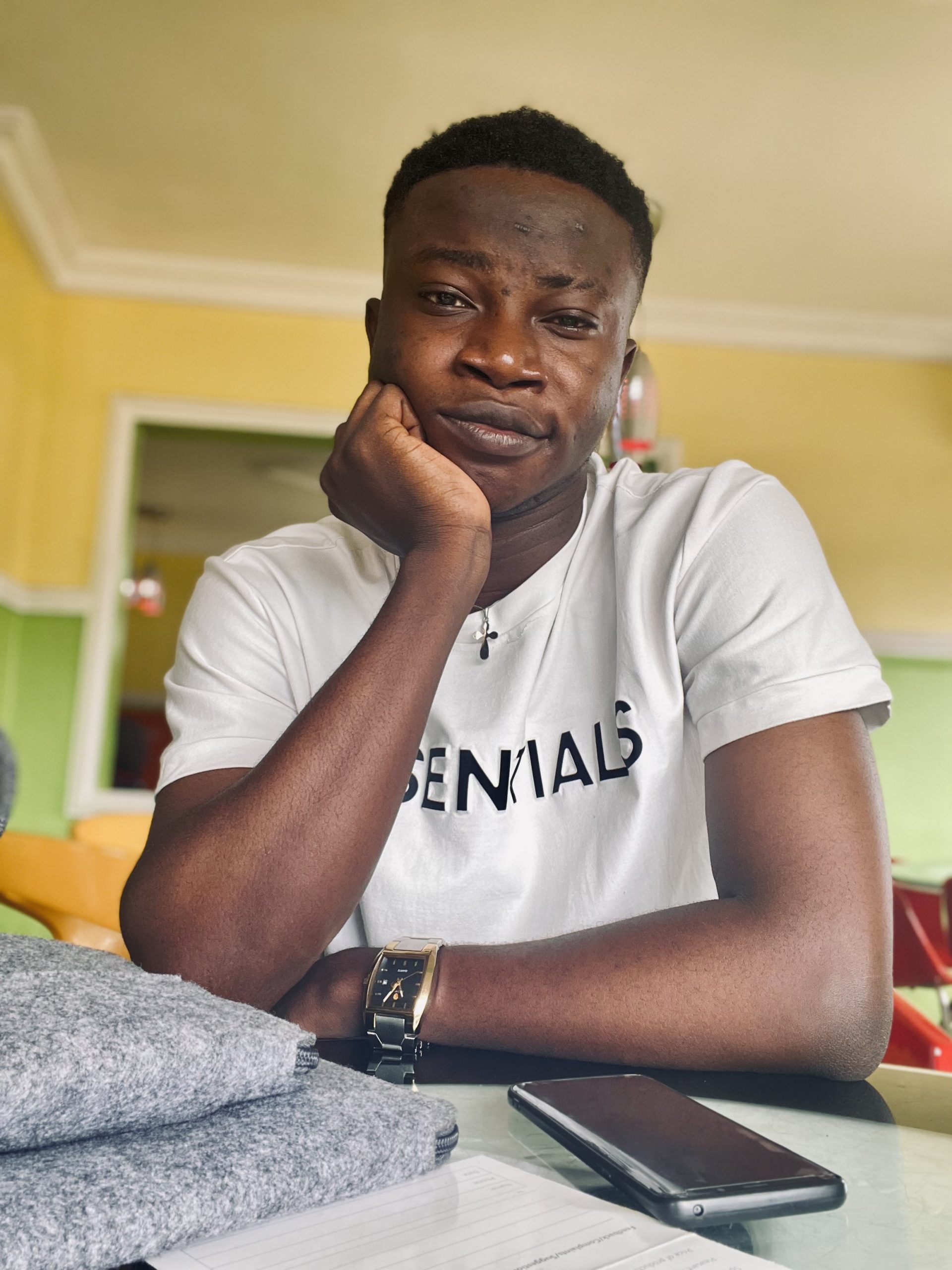 Edeh Samuel Chukwuemeka ACMC, is a Law Student and a Certified Mediator/Conciliator in Nigeria. He is also a Developer with knowledge in HTML, CSS, JS, PHP and React Native. Samuel is bent on changing the legal profession by building Web and Mobile Apps that will make legal research a lot easier.