Most luxurious cities in the world 2023: Finding the ideal vacation site can be more challenging than you think. It can be difficult to choose your dream trip destination with so many hot places throughout the world and so little time.  Choosing one of the world's most opulent places to visit during your vacation can make your trip even more amazing and unforgettable, but it will necessitate careful planning and budgeting. With the correct tools, you can select and book your desired luxury vacation spot.
If you've been saving up and want to visit a destination that screams luxury, here are the top 12 most luxurious cities on the planet.
Recommended: 15 Effective Ways to Handle Fame
Top 12 Most Expensive/Luxurious Cities in the World 2023
1. Dubai: Dubai, a contemporary mini-metropolis in the middle of the Arabian Gulf, is one of the most exciting modern cities in the world, offering world-class food, shopping, culture, design, and entertainment.
Dubai, believe it or not, is the world's most luxurious city until 2022. Dubai, the opulent capital of the United Arab Emirates, is synonymous with luxury. The cost of living in this city is insane. This city is home to the world's tallest tower, the Burj Khalifa, as well as the world's most expensive tires, which start at $6,00,000.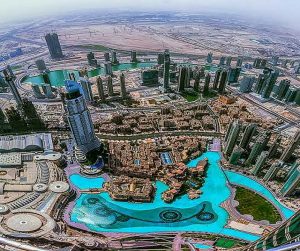 There are also millions of wonderful sports cars on the road. To construct this structure, new construction theories were developed. Dubai is home to the world's largest indoor ski park, the world's highest water slide, the world's most expensive cocktail, the world's largest indoor aquarium, the world's largest sushi, the world's highest roof terrace bar, the world's largest pizza, and many other great and famous things.
Dubai also has some of the world's most stunning hotels. Palazzo Versace, which was custom-designed in the style of a 16th-century Italian palace, is one of the most notable. Other examples are Atlantis The Palm, which is known around the globe for its aquarium with over 65,000 species, and the Burj Al Arab, the world's second tallest hotel, which has seven stars and is built on an artificial island. The  Living Cost in dubai  is about  $4,000 – $8,000 Per Month (Family).
Also see: Most Dangerous Forests in The World
2. Paris, France: Paris, the City of Light, is a city that inspires people all over the world to fantasize! The city does, in fact, have a number of assets to showcase. This city is one of the most opulent and expensive cities in the world. There are some regions of Paris that are more pricey than others.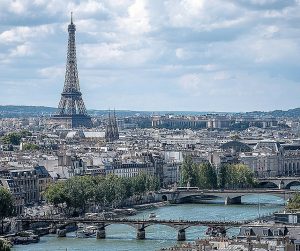 The most expensive parts of Paris include the Eiffel Tower, the Louvre, and Disneyland. A single room here costs around €2500 per month, and meals costs €20 per person every day. According to the French government, if you wish to visit the city, you must pay a minimum of €615 to apply for a visa. You must earn at least €100,000 per year to live comfortably here.
The interior designs of many buildings in Paris might enchant you. One of the most expensive restaurants in Paris is Le Jules Verne, which is located on the 2nd floor of the Eiffel Tower. A single supper here will set you back at least $300 per person. The most costly restaurant in Paris is Guy Savoy's Monnaie De Paris. The meal on their menu starts at $525. Travelers will require a substantial sum of money to stay seven days in Paris Average Living Cost in Paris is about .$3,000 – $6,000 Per Month (Family).
3. Los Angele, USA: Los Angeles is one of the most opulent cities in the world, with a high cost of living. It is the heart of the state of California's television and film industries. It's easy to imagine how beautiful this city is. It is the epicenter of the media universe. You will require $517 USD just to enter this opulent metropolis.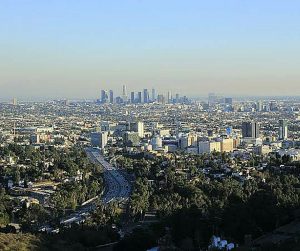 The Helicopter Tour in Los Angeles is well-known. Various companies, such as JJ Helicopters, Inc., offer helicopter rides. The length of the ride and the cost are determined by the location you want to visit. In the Los Angeles metro area, housing costs around $576,100 (purchasing).Also, Living Cost is about $3,500 – $7,000 Per Month (Family).
Also see: Most protected people in the world
4. Hong Kong: Hong Kong is an expensive city where you must spend a lot of money to live. You might wonder why Hong Kong is so expensive. The answer is that folks here make a lot of money. In Hong Kong, a government employee might earn up to $1,42,000 ($18,150 USD) each year. Hong Kong imports a wide range of goods, including machinery, manufacturing goods, food chemicals, and so on. In this regard, Hong Kong mostly deals with Japan, China, and Singapore. The Lantau Islands, for example, are an expensive tourist attraction in Hong Kong. If you want a private night trip or a private meal tour, expect to pay between $3100 and $3300, which is quite expensive.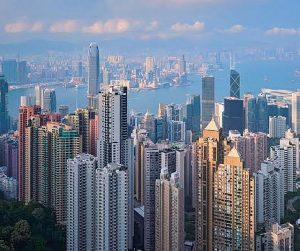 Hong Kong also boasts the best shopping center and restaurant in the world. The Ritz Carlton Hong Kong is not just the world's highest 5-star hotel, but it's also one of the most luxurious. There are thousands of 5-star hotels there. The Peninsula Hong Kong, Four Seasons Hotel Hong Kong, The Upper House, Mandarin Oriental Hong Kong, and others are only a few examples. Average Living Cost is about  $4,500 – $6,000 Per Month(Family).
Also see: Advantages and Disadvantages of being Famous
5. Singapore: Who hasn't heard that Singapore is one of the world's most beautiful and opulent cities? To spend 4 days here, you must pay a minimum of SG$700 ($510 USD). For a single person, daily meals will cost around SG$30 ($21 USD). In Singapore, you'll need to make $3k to $4k per month to live a basic life.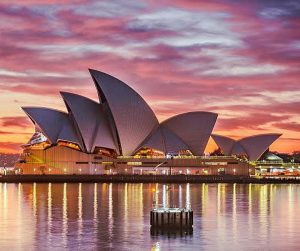 For someone who enjoys shopping, Singapore is a dream come true. One of the most costly shopping malls in the world is the Paragon Shopping Mall.
Gucci, Miu Miu, Prada, and Loewe have their largest showrooms here. Some of them have established their initial showrooms in this city. Ngee Ann City is another mega mall in this area, with everything you need.
The Ion Orchard mall also speaks of the city's elegance. This mall comes alive at night. Singapore is the most costly holiday destination in the world, according to the Worldwide Holiday Cost Barometer. Average Living Cost is approximately $1,500 – $4,000 Per Month (Family).
6. Sydney, Australia: Sydney is known as the Earth's Heaven. It is known for its colonial heritage as well as modern fashions, national parks, and beaches, among other things. It is Australia's largest city.
Visit Luna Park of Speedy Rides and Coasters, Sydney Harbour Bridge, Taronga Zoo with its breathtaking views, and other attractions if you wish to see this affluent and beautiful city. The average Living Cost in Sydney is about $2,500 – $4,000 Per Month (Family).
Recommended: Countries with the Most Handsome Men in the world
7. Zurich, Switzerland: Switzerland's capital, Zurich, has risen to the top of the list of the world's most costly luxury cities. Zurich is a smaller city than some of the other pricey cities in terms of area. You may believe that it is the capital of Switzerland because you own a Swiss passport, but this is incorrect. It's fascinating to hear individuals pronounce "Zurich" in four different ways due to the city's four national languages.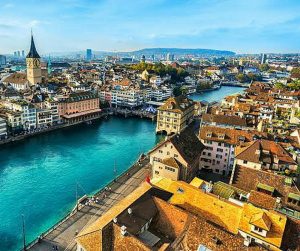 The city is so full of nature's beauty that there are over 1,000 fountains. The shapes of these fountains are unique. Some are simple, while others conjure up images of antiquity. Zurich is known for having the world's largest church clock face and for being a beautiful city with a natural touch. The average Living Cost in Zurich, Switzerland  is approximately  $3,000 – $5,700 Per Month (Family)
8. New York, United States: New York, the United States' largest metropolis, is known as the world's media, cultural, and financial capital. This city is technologically advanced in areas like as research, media, finance, cultural development, education, sports, business, fashion, and tourism. This city has prioritized green offices, clean water, and low-emission vehicles, among other things.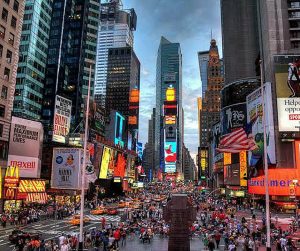 There are a number of notable universities in the area, including Columbia University, Barnard College, and others. Some of the world's largest malls, such as the Mall of America, King of Prussia Mall, Aventura Mall, and others, describe the city's opulence. Average  Living Cost in this city is about $2,000 – $4,000 Per Month (Family).
Recommended: Advantages and Disadvantages of an Extended Family System
9. Tokyo, Japan: Japan's capital is one of the world's most technologically advanced and busiest cities. It is noted for having the most expensive and elegant clothing items, in addition to its incredible nightlife and amazing street food stalls.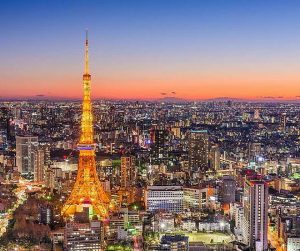 Some of the finest labels, such as Comme des Garçons and Visvim, may be found at boutiques. If you enjoy photography and taking pictures while traveling, be sure to stop at the renowned Shibuya Crossing during your visit!
10. London, United Kingdom: The city of London in England, which is most known for its historic attractions and analyses of ancient sites, has the distinction of being the world's most luxurious metropolis. The main feature about London is that it is well-known for practicing study on several subjects, the most famous of which is English Literature. Luxurious cities, on the other hand, are noted for their delicate environment, which extends from the way people dress to how they behave.
Furthermore, the city is open to people of diverse backgrounds, beliefs, and traditions. It never forgets or hesitates to embrace all forms of cultural expression by people of all nationalities. With its massive quantity of monuments, sculptures, buildings, and outstanding locations, the city appears to be stunning. The average cost of living in London is about $3,500 – $4,000  Per Month (Family).
Recommended: Most Secure Buildings In The World
11. GENEVA: Vienna is regarded as an opulent city with a high level of life. Several premium restaurants, cafes, and stores can be found here, as well as world-class cultural sites including the Vienna State Opera, the Hofburg Castle, and the Belvedere Palace. Vienna is also recognised for its luxury hotels and spas.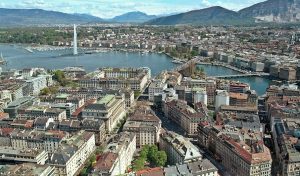 The city has a long history of wealth dating back to the Habsburg Empire, which can still be observed in its stunning architecture and large public areas. Furthermore, thanks to its outstanding public transit, high-quality healthcare, and low crime rates, Vienna is routinely regarded as one of the most livable cities in the world.
Yet, like with any city, the amount of luxury enjoyed in Vienna varies accordingly, based on an individual's budget and preferences. While there are numerous choices for luxurious experiences, there are also many inexpensive options for people who want to see the city on a budget.
Also see: Highest Paying companies in the world
12. COPENHAGEN: Copenhagen is often regarded as a wealthy city, with a high standard of life and a reputation for being one of Europe's most costly capitals. The city's high-end hotels, fine dining restaurants, fashionable stores, and cultural attractions reflect this.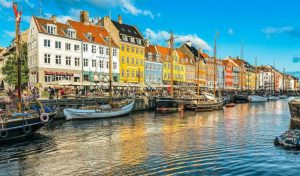 In terms of lodging, Copenhagen has several luxury hotels, notably the Hotel d'Angleterre, which is regarded as one of the city's most prominent. The Nobis Hotel Copenhagen, the Marriott Copenhagen, and the Skt. Petri Hotel are among the other luxurious alternatives. Copenhagen is known for its world-class food, with a number of Michelin-starred restaurants like Noma, Geranium, and Alchemy, among others.
The city also boasts a thriving cafe culture, with several stylish coffee shops and bakeries serving a variety of delectable pastries and cakes. Copenhagen has several designer stores, notably in the Strget neighbourhood, which has one of Europe's longest pedestrian walkways. Illums Bolighus and Magasin du Nord are two of the city's high-end department shops. Generally, Copenhagen is regarded as a luxury city, with a variety of high-end services and activities catering to discriminating visitors.
Recommended: Advantages And Disadvantages Of Pressure Groups
Conclusion
The cities on this list have many of the world's most stunning natural settings (particularly distant tropical islands), most unique civilizations, and most amazing tourist attractions and sights. It would be a shame to lose out on these sites due to their high cost, so make a list of the places on this list and start saving and planning for what will most likely be once-in-a-lifetime journeys!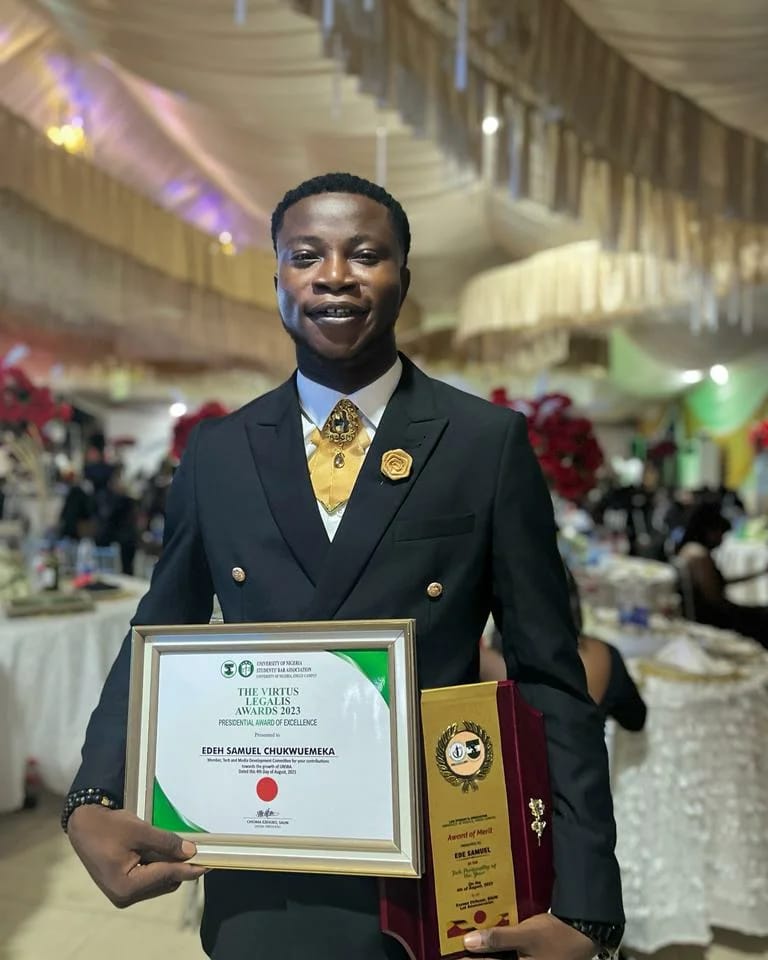 Edeh Samuel Chukwuemeka, ACMC, is a lawyer and a certified mediator/conciliator in Nigeria. He is also a developer with knowledge in various programming languages. Samuel is determined to leverage his skills in technology, SEO, and legal practice to revolutionize the legal profession worldwide by creating web and mobile applications that simplify legal research. Sam is also passionate about educating and providing valuable information to people.