Highest-Paying Jobs in Ireland: Ireland's dynamic economy and thriving job market make it an alluring destination for professionals seeking rewarding career prospects. With a broad array of industries, Ireland provides a diverse selection of high-paying occupations that match varying skill sets and credentials.
For those seeking to pursue a prosperous career, having a solid understanding of the most remunerative jobs in the country is crucial. Typically, Ireland's highest-paying jobs are found in the technology, finance, and healthcare industries, encompassing positions such as IT managers, medical professionals, finance directors, and software engineers that offer some of the most substantial salaries.
This article aims to provide an overview of some of the top-paying jobs in Ireland, including the skills, qualifications, and experience required to excel in these positions. Furthermore, we will delve into the job outlook and potential growth prospects in these industries, offering job seekers a comprehensive view to make informed decisions about their career paths
Recommended: How To Become Rich in India
Top 10 Highest-Paying Jobs in Ireland 2023
1. Chief Executive Officer: According to recent research, the Chief Executive Officer (CEO) is the highest-paying job in Ireland. CEOs are responsible for making major corporate decisions and managing the company's operations, and overall performance.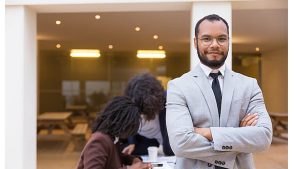 As the top executive, they work closely with the board of directors to set the strategic direction of the company. The average CEO salary in Ireland ranges from €120,000 to €250,000, depending on the size and industry of the company.
However, top-tier CEOs in multinational companies can earn significantly more. While the job comes with significant responsibilities, the rewards can be substantial, making it a highly sought-after role in Ireland's business community
2. Finance Director: Finance Director is the second-highest paying job in Ireland, with an average salary of €105,000 per year. This position involves managing and directing a company's financial activities, such as budgeting, forecasting, and financial reporting.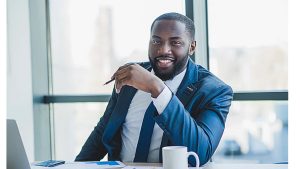 Finance Directors also provide strategic financial advice to senior management and board members. The role requires strong leadership, analytical, and communication skills, as well as extensive knowledge of accounting, taxation, and finance. Candidates usually have a degree in finance, accounting, or a related field, and several years of experience in a similar role.
The demand for Finance Directors is high across various industries, including finance, technology, and healthcare. This competitive salary package reflects the significance of this position in driving a company's financial success
See Also: Job Opportunities For Economics Graduates
3. District Court judge: A District Court judge is considered one of the highest-paying jobs in Ireland. They preside over criminal and civil cases in the District Court, which is the first level of the Irish court system.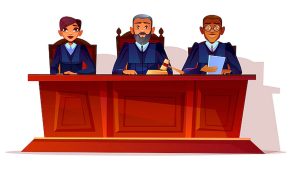 The salary of a District Court judge starts at around €114,000 per year and can go up to €167,000 per year depending on experience and seniority. In addition to their salary, judges are also entitled to certain benefits such as a pension plan and expenses related to work-related travel. To become a District Court judge in Ireland, one must have significant legal experience and be appointed by the government.
4. Sales Director: In Ireland, the role of Sales Director is considered one of the highest-paying jobs. They are responsible for leading the sales team, developing strategies, and achieving revenue targets. The average salary for this position ranges from €100,000 to €180,000 per year, depending on the industry and company size.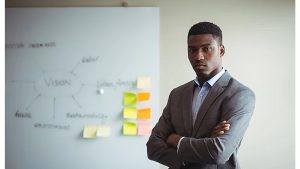 Sales Directors with extensive experience and exceptional skills in sales management can earn even higher salaries. The demand for Sales Directors in Ireland is high, particularly in the technology and pharmaceutical sectors, where they can earn the most significant salaries.
In summary, Sales Director is a lucrative career path for those with a passion for sales and leadership.
5. Director of Operation: The Director of Operations role in Ireland is highly lucrative and involves overseeing and managing the daily functions of an organization. This position commands an average annual salary ranging from €115,000 to €150,000, with some earning over €200,000, depending on the company's size and industry.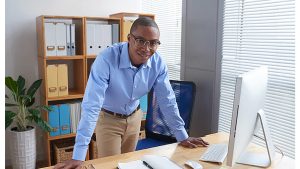 The Director of Operations must possess exceptional organizational and leadership skills, along with the capacity to assess and improve business procedures to guarantee efficient operation and profitability.
Given the current high demand for competent professionals in this sector, the Director of Operations can anticipate sustained high remuneration and career advancement prospects in the foreseeable future
Must Read: Countries With the Largest Christian Population
6. General Practitioners: General practitioners, or GPs, are among the highest-paid professionals in Ireland, with an average annual salary of €117,700.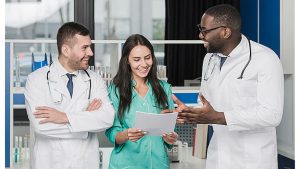 GPs are medical doctors who provide primary care services to patients, including diagnosing and treating illnesses, prescribing medications, and referring patients to specialists when necessary. They play a critical role in the Irish healthcare system, providing a range of services to patients of all ages.
Due to their high demand and the shortage of GPs in some areas, salaries for GPs are competitive, and the profession is highly respected in Ireland
7. Technical Architect: In Ireland, a Technical Architect is considered to be among the top-paying occupations with a median annual salary of €85,000.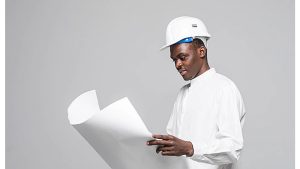 These professionals are tasked with creating and executing technological strategies to fulfill the requirements of businesses. They work closely with project managers and developers to ensure that projects are delivered within the given timeline and budget.
Technical Architects must possess a profound understanding of software development, cloud computing, and IT infrastructure. Moreover, they must be equipped with project management, communication, and problem-solving skills.
Technical Architects are highly sought-after, and the demand for their services is higher than the available supply, leading employers to offer high compensation packages
See Also: Qualities Of A Humble Person
8. Software Development Manager: A software development manager is one of the highest-paying jobs in Ireland. They are responsible for overseeing the development, testing, and maintenance of software systems.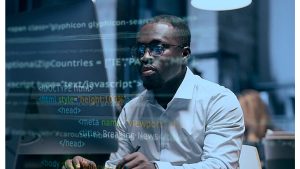 In Ireland, they can earn an average salary of €94,000 per year, making it a highly lucrative career choice. The demand for skilled software development managers is growing rapidly in Ireland, especially in industries such as fintech, cybersecurity, and healthcare.
With the increasing digitization of businesses and the rise of remote work, software development managers are expected to remain in high demand in the coming years
9. Solutions Architect: A solutions architect is one of the highest-paying jobs in Ireland, responsible for designing and implementing complex software applications and infrastructure solutions.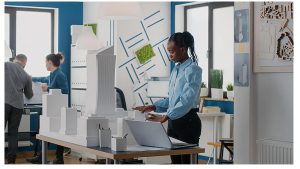 They are responsible for ensuring that the technology solutions align with business objectives and meet technical requirements. The average salary for a solutions architect in Ireland is €85,000 to €130,000 per year. With the increasing demand for skilled professionals, salaries are expected to rise in the future.
This job requires extensive knowledge of various programming languages, cloud technologies, and enterprise architecture principles. Many multinational companies in Ireland are seeking solutions architects to manage their complex IT systems
10. IT senior project manager: An IT senior project manager is considered to be among the most highly paid-positions in Ireland. Their primary duties involve leading technology projects, supervising teams, and ensuring the successful completion of project objectives.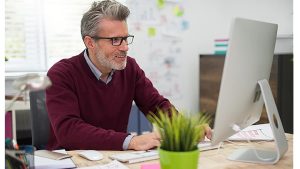 According to Payscale, IT senior project managers in Ireland can anticipate an average annual salary of around €86,000, although this figure may fluctuate based on various factors such as years of experience, industry, and company size.
As the technology industry is constantly in need of skilled project managers, the job outlook for IT senior project managers in Ireland is predicted to remain strong
See Also: Major Schools Of Thought In Philosophy
Conclusion
In summary, there are several high-paying jobs available in Ireland, particularly in the technology and healthcare sectors. As the Irish economy continues to grow, these industries will likely continue to offer lucrative employment opportunities for skilled professionals.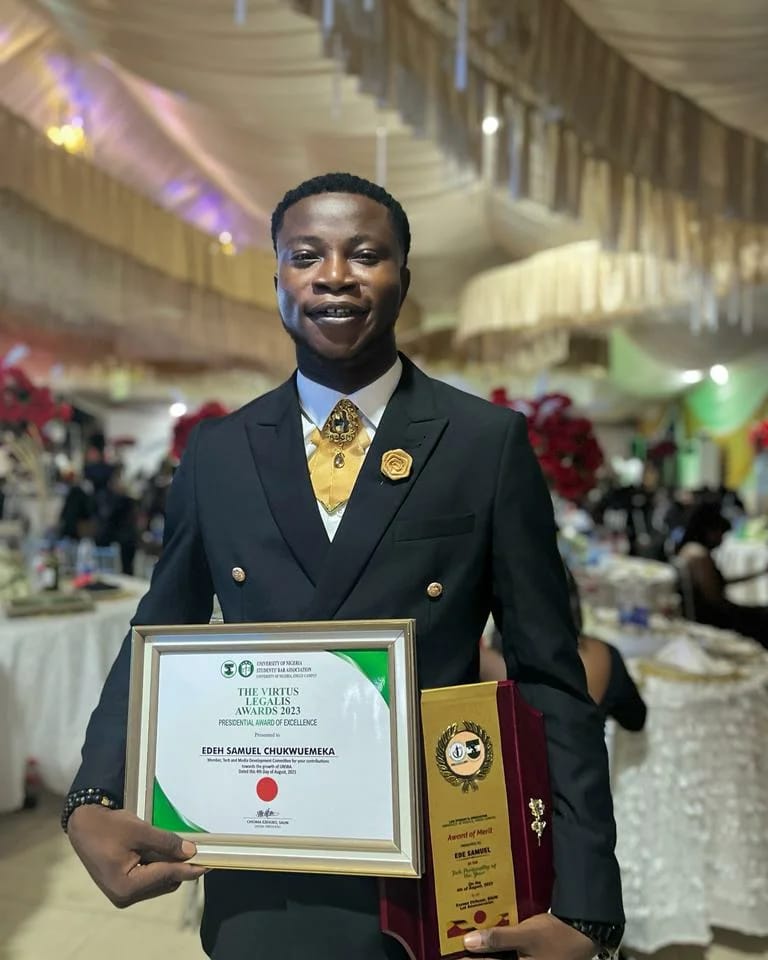 Edeh Samuel Chukwuemeka, ACMC, is a lawyer and a certified mediator/conciliator in Nigeria. He is also a developer with knowledge in various programming languages. Samuel is determined to leverage his skills in technology, SEO, and legal practice to revolutionize the legal profession worldwide by creating web and mobile applications that simplify legal research. Sam is also passionate about educating and providing valuable information to people.