Most Expensive Colleges in India: Numerous esteemed educational institutes with world-class facilities and instruction may be found in India. Even while education is widely prized in the nation, certain institutions stand out for having exorbitant tuition and opulent facilities. These prestigious institutions charge high tuition, which is in line with the exceptional resources and opportunities they offer their pupils. Every effort is made to create an atmosphere that fosters holistic growth and academic performance, from expansive campuses and state-of-the-art infrastructure to cutting-edge laboratories, sports facilities, and extracurricular activities.
These schools frequently have highly skilled and experienced staff members who are committed to making sure their students grow as wholes. We shall examine the top ten most expensive colleges in India in this post.
Recommended: Most Expensive Universities In The World
Top 9 Most Costliest Colleges in India
1. Indian School of Business (ISB)
Location: Hyderabad
Degrees Offered: Post Graduate Programme
Program Fees: INR 39 Lakhs
ISB's Post Graduate Programme in Management (PGP) is among the world's best one-year management programmes. One of the best B-Schools in the world, ISB exposes aspiring managers to a wide range of disciplines and a global viewpoint.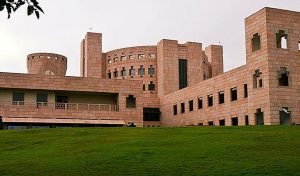 The program's objective is to enhance students' business management skills by utilising state-of-the-art research, a well respected curriculum, and instruction from some of the best academics in the world. In India, Indian School of Business was established in 2001. Its campuses are located in Mohali and Hyderabad, India.
2. Indian Institute of Management (IIM) Ahmedabad
Location: Ahmedabad, Gujrat
Degrees Offered: P.G. and PhD
Program Fees: INR 34 Lakhs
The best business school in the nation is the Indian Institute of Management Ahmedabad (IIM Ahmedabad) (IIM-A), which is located in Ahmedabad, Gujarat. Being one of the best Indian Institutes of Management in the nation, the Ministry of Human Resources, Government of India, named the institution an Institute of National Importance in 2017.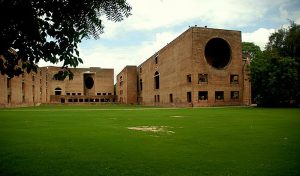 Regarded as the best business school in India and among the most prestigious business schools in the world.The institution was established in 1961 and provides master's degree programmes in management and agribusiness management, as well as a number of executive training programmes and fellowships.
Recommended: Most Dangerous Foods in The World
3. National Law School of India University (NLSIU)
Location: Bangalore, Karnataka
Degrees Offered: U.G., P.G. and Research degrees
Program Fees: INR 30 Lakhs
NLSIU was the first National Law University to be established in India and took the lead in modernising legal education. The institution has been at the forefront of Indian legal education for more than thirty years.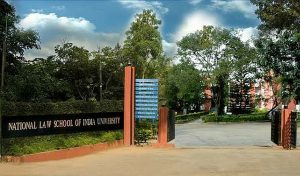 NLSIU has been at the top of the National Institutional Ranking Framework ever since it was introduced in 2018. The NLSIU has significantly advanced legal research and change. Part of this has been working on significant legislation that have affected India's growth.
Its specialised research centres have shown to be a reliable resource for assisting in the creation of laws and improving their application in a number of fields, such as environmental law, child rights, and intellectual property.
4. O.P. Jindal Global University
Location: Sonipat, Haryana
Degrees Offered: U.G., P.G. and Research degrees
Program Fees: INR 31.25 Lakhs
O.P. Jindal Global University was established in 2009 and is recognised by the Indian Ministry of Education as an Institution of Eminence. It is also India's best private institution, according to the Q.S. World institution Rankings 2023. O.P. Jindal Global University offers a comprehensive education that transcends traditional boundaries and prepares students for a world that is changing rapidly through its multidisciplinary curriculum.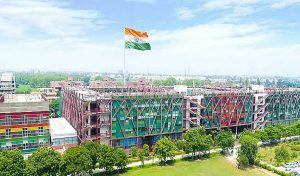 Students are exposed to the globe by the university in an effort to foster a multicultural outlook. It provides them with the opportunity to engage in cultural exchange programmes, study overseas, and network with students from across the globe.
Recommended: Best Countries To Migrate/Relocate To From Nigeria
5. Tata Institute of Social Sciences (TISS)
Location: Mumbai, Maharashtra
Degrees Offered: U.G., P.G. and Research degrees
Program Fees: INR 25 Lakhs
The public university Tata Institute of Social Sciences (TISS) has several campuses. It is the oldest professional social work education institution in Asia, having been founded in 1936 as the Sir Dorabji Tata Graduate School of Social Work by the Sir Dorabji Tata Trust.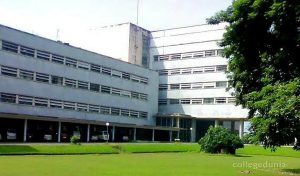 The Bombay Presidency was the name given to British India at the time. From 1944 until 1964, the institute was officially known as the Tata Institute of Social Sciences. However, in 1964, the Indian government declared the institute to be a supposed university, in compliance with Section 3 of the University Grants Commission Act (UGC). In 1954, TISS moved from its former campuses in Nagpada and Andheri to a permanent facility in Mumbai's Deonar. As of right now, this place is known as the Main Campus.
6. Vellore Institute of Technology (VIT)
Location: Vellore, Tamil Nadu
Degrees Offered: U.G., P.G. and Research degrees
Program Fees: INR 17 Lakhs
Vellore Institute of Technology (VIT), a private research-designated university, is situated close to Katpadi in Vellore, Tamil Nadu, India. The school offers 66 Undergraduate, 58 Postgraduate, 15 Integrated, 2 Research, and 2 M.Tech Industrial Programmes.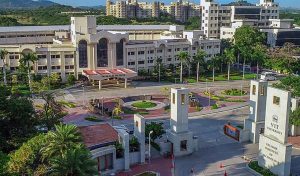 It has campuses in Chennai and Vellore and sister universities in Amaravati, Bhopal, and Bengaluru. By integrating its disciplines into 20 Schools of Study, VIT expanded its Chennai campus to include the VIT Law School.
Recommended: Countries With The Best Hackers In The World
7. Ashoka University
Location: Sonipat, Haryana
Degrees Offered: U.G., P.G. and Research degrees
Program Fees: INR 21 Lakhs
Ashoka University's programme in Liberal Arts and Sciences encourages critical thinking, complex problem-solving, effective communication, teamwork, and creativity. Graduates from Ashoka University have a strong grasp of fundamental ideas, disciplinary depth, and the will to look for previously unidentified connections between disciplines to create original solutions.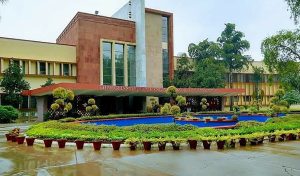 It encourages children to understand a subject from several perspectives and then conduct autonomous, in-depth investigation. It assists them in posing the right queries as opposed to accepting facile responses.
8. Thapar Institute of Technology
Location: Pilani, Rajasthan
Degrees Offered: U.G., P.G. and Research degrees
Program Fees: INR 17 Lakhs
A deemed university known as Birla Institute of Technology & Science, Pilani (BITS Pilani) is located in Pilani, Rajasthan, India. Its primary focus areas are higher education and scientific and technical research. BITS Pilani is one of the first six Indian universities to be named an Institute of Eminence.With an acceptance rate of 1.47%, BITS Pilani is one of the most selective technical institutes in the world, according to data from 2012. The institute was established in 1964 with its current structure. During this period, the institute underwent a transformation from a regional engineering college to a national university with the sponsorship of G.D. Birla.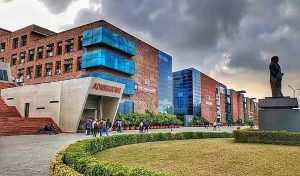 Recommended: Most Difficult Exams in the World
9. Lovely Professional University
Location: Phagwara, Punjab
Degrees Offered: U.G., P.G. and Research degrees
Program Fees: INR 13 Lakhs
Chaheru, Phagwara, Punjab, India is home to the Lovely Professional Institution (LPU), a private university. The Lovely International Trust established the institution in 2005 under the Lovely Professional Institution Act, 2005, and it began operations in 2006.
The university site is situated in Chaheru Village along the Jalandhar-Delhi GT Road, and the institute occupies 112 acres. The university's chancellor is Ashok Kumar Mittal. The pro-chancellor of the university, Rashmi Mittal, is in charge of administration and operations.
Recommended: Most Expensive Universities In The World
Conclusion
Modern education is an experience in and of itself, not only the greatest academic knowledge. As a result, students seek out educational institutions that also provide a wide range of extracurricular resources.
The institutions on the above list offer academic instruction together with meaningful activities, despite their high cost. They have excellent facilities with international partnerships, a wide range of extracurricular activities, and events.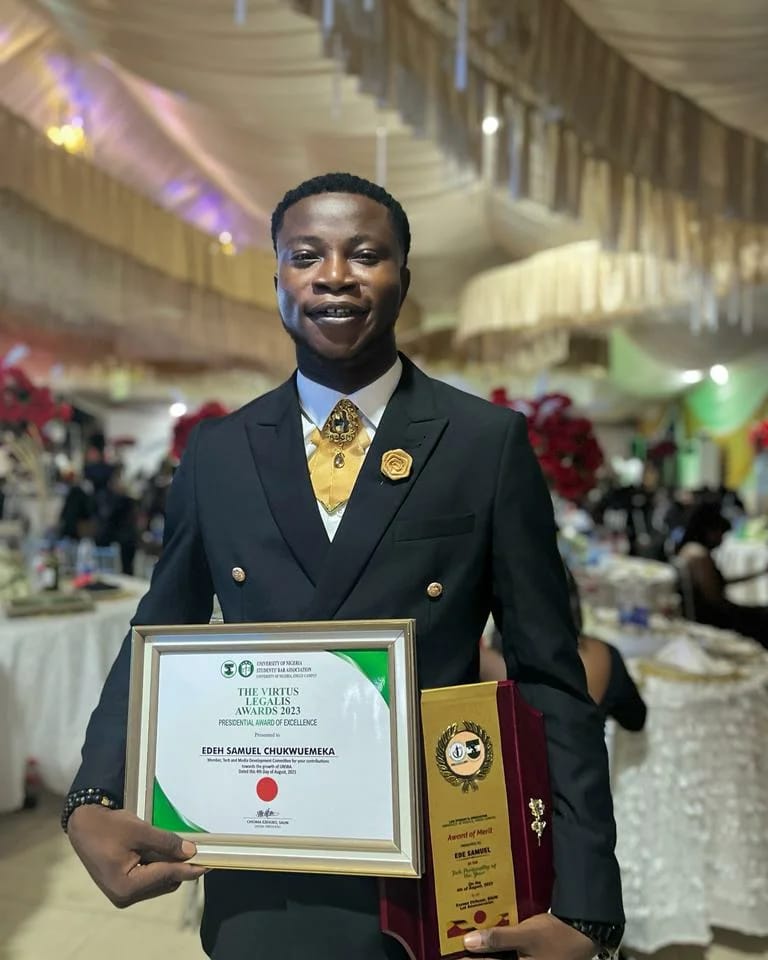 Edeh Samuel Chukwuemeka, ACMC, is a lawyer and a certified mediator/conciliator in Nigeria. He is also a developer with knowledge in various programming languages. Samuel is determined to leverage his skills in technology, SEO, and legal practice to revolutionize the legal profession worldwide by creating web and mobile applications that simplify legal research. Sam is also passionate about educating and providing valuable information to people.