How to start a Law firm in Nigeria: It is the desire of most Lawyers to be Independent, and the easiest way to become an Independent Lawyer is by having your own Law firm, but of course, having a law firms is not as easy as said as the process of starting up a Law firm is quite cumbersome. However, if you really desire to become an independent lawyer, you have no option than to undergo this process. I'm sure by now you will be wondering what is this process of starting up a Law firm?
In this Article, I will examine the process of starting up a law firm in Nigeria, but before I delve into this process, lets lay a foundation for easier understanding of the business of having a Law firm.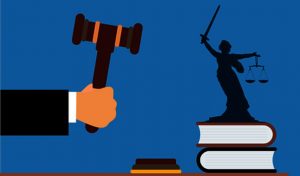 Recommended: Most Technology Advanced Countries In Africa
What is a Law firm?
A Law firm is a business entity formed by one or more Lawyers to provide legal services to clients. Law firms offer a range of legal services which may include Arbitration, mediation, and other third party services, negotiating with third parties on behalf of clients, providing legal advice, preparing and filing documents of a lawsuit, representing clients in court, reviewing contractual agreements, resolving disputes with third parties, and other specialized services in areas of law such as Criminal law, Corporate law, Family law, Energy Law, Taxation, Intellectual property, amongst others.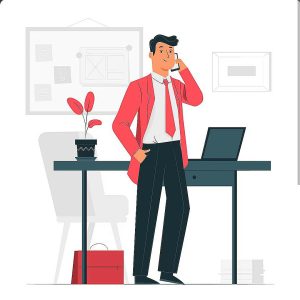 A Law firm varies in size. It may be small, medium or large. A small law firm is a law firm with a relatively small number of lawyers usually consisting of 1 – 10 Lawyers. A small firm has limited resources and may not be able to handle complex or high volume cases compared to large and medium firms.
A medium firm is a law firm which typically has a moderate number of Lawyers ranging from 10 – 15 lawyers. A medium sized firm can handle complex matters effectively and a broad spectrum of legal matters as it has various departments for Corporate law, Litigation, Real estate, Energy Law, and other areas of law. However, a medium firm has less departments than a large firm.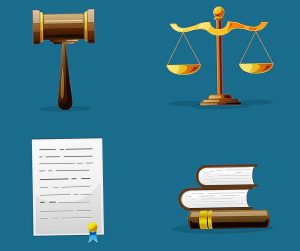 Recommended: Highest Paying Programming Jobs
A large firm is a law firm which has numerous lawyers, partners, and support staffs usually ranging from 50 – hundreds or thousands of staffs. A large firm has much more specialized departments to address the various legal needs of clients in different areas of law, as such a large firm can effectively handle a wide spectrum of legal matters and it equally has offices in multiple cities or countries to serve the diverse needs of clients. Law firms like Aluko and Oyebode, Banwo & Ighodalo, Templars, Olaniwun Ajayi, and AELEX are examples of large firms in Nigeria.
So, you can see that Law firms based on their structure and size may either be Small, Medium, or Large. In starting a law firm, you may decide on the proposed size. Often times, firms start small before they grow to become large. Either ways, a law firm must have to start from either of these three structures, but to start your firm in either of these three structures you have to duly comply with the processes of starting a Law firm.
Recommended: Richest Companies In Nigeria
How to start a Law firm in Nigeria 2023
Processes of starting a Law firm
Starting a law firm in Nigeria requires fulfilling processes such as: 
1. Education: The first step to starting a Law firm in Nigeria is getting the requisite educational qualifications and license to practice as a Lawyer in Nigeria. Section 2(1) of the Legal Practitioners Act provides "a person shall be entitled to practise as a barrister and solicitor if, and only if, his name is on the roll."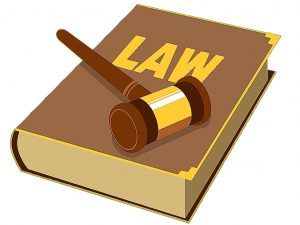 Thus, you may only be eligible to start up a law firm if you are legally qualified to practice law in Nigeria by virtue of your name being on the roll of legal practitioners in Nigeria. It is instructive to note that your name may only appear on the roll of legal practitioners in Nigeria if you have been called to the Nigerian Bar by the Nigerian body of benchers and you proceeded to enroll as a legal practitioner before the Supreme Court of Nigeria.
Recommended: Countries With The Best Judicial System In The World 2023
2. Planning: It is usually said that failure to plan is planning to fail, hence an important process of starting up a law firm is planning. In this planning process, you are to decide on the legal structure of your law firm whether it will be a sole proprietorship, partnership or limited liability partnership.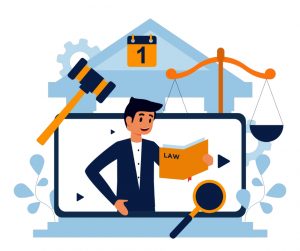 After planning the legal structure, you may proceed to create a business plan which outlines the blueprint of your proposed law firm, it's goals, target  market, services, and financial prospects of starting up the law firm. You may also secure a physical office for the firm. The location of the office needs to be strategic for the firm to thrive and have easier access to clients.
3. Registration under Corporate Affairs Commission: When you're done making the necessary plans to start up your law firm, you need to choose a business name for your law firm, then proceed to conduct a name availability search on the Corporate Affairs Commission website to find out whether your proposed business name is available for use. It is instructive to note that a name which currently exists with another owner or contains disallowed words would not be available for use.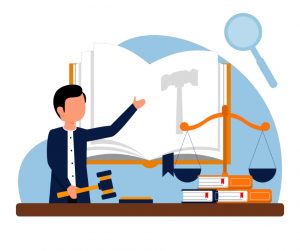 After conducting your business name availability search and your proposed business name is available, you may go ahead to apply for reservation of name and pay the prescribed fee for reservation of business name. Section 31(1) Companies Allied Maters Act 2020 hereinafter referred to as CAMA 2020 provides that: The Commission may, upon receipt of an application delivered to it in hard copy or through electronic communication and on payment of the Prescribed fees, reserve a name pending registration of a company or change of name by a company upon confirmation of the availability of such name.
Recommended: Richest Musicians In Nigeria And Their Networth
Section 31(2) CAMA 2020 adds "The reservation mentioned in subsection (1) shall be determined upon Receipt of the application under subsection (1), and shall be valid for such period as the Commission may deem fit not exceeding 60 days, and during the period of reservation no other company shall be registered under the reserved name or under any name which, in the opinion of the Commission nearly resembles the reserved name."
Once your business name is reserved, you may proceed with the registration process of your business name by completing the necessary statutory forms and paying the requisite registration fees. The stipulated Corporate Affairs Commission registration fee varies by company type and size. This payment of registration fee is accompanied with an application for registration, memorandum of association, and statement of compliance.
Section 36(1) CAMA 2020 provides: The memorandum of association shall be delivered to the Commission together with an application for registration of the company, the documents required by this section and a statement of compliance.
(2) The application for registration shall state—
a. The company's proposed name ;
b. The registered office address and head office address if different from the registered office address ;
c. Whether the liability of the members of the company is to be limited and, if so, whether it is to be limited by shares or by guarantee; and
d. Whether the company is to be a private or a public company.
Recommended: Countries with the best education system in Africa
Section 40(1) CAMA 2020 provides "The statement of compliance required to be delivered to the commission is a statement by the applicant or his agent that the requirements of this Act as to registration have been complied with."
Upon completing these processes, the Corporate Affairs Commission will duly register your law firm and issue a certificate of incorporation Section 41(5) CAMA 2020. Section 41(6) CAMA 2020 affirms that "The certificate of incorporation shall be prima facie evidence that all the requirements of this Act in respect of registration and matters precedent and incidental to it have been complied with and that the association is a company authorised to be registered and duly registered under this Act."
Alternatively, if your proposed legal structure for your law firm is a Limited liability partnership, you may register the law firm by filing an incorporation document which shall state the name of the limited liability partnership, the proposed business of the limited liability partnership, the address of each persons who are parties of the limited liability partnership on incorporation, the name and address of the persons who are designated partners of the limited liability partnership, and any other information concerning the limited liability partnership as the commission may prescribe.
Section 754 CAMA 2020 further provides that "where you have filled the incorporation documents and paid the requisite fees, the commission shall within 14 days register the incorporation document and give a certificate that the limited liability partnership is incorporated by the name specified in the certificate."
In either of the aforementioned ways, your Law firm; be it a sole proprietorship, partnership, or limited liability partnership will be registered as a company under the Corporate Affairs Commission.
Recommended: Countries with the best education system in the world
4. Legal Compliance: After registration of your Law firm, the next step is to ensure legal compliance with the rules and regulations of the Nigerian Bar Association.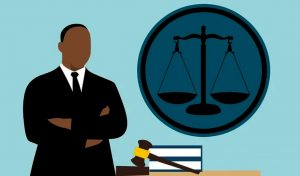 The Nigerian Bar Association prescribes that to apply for registering a Law firm, the applicant has to visit the office of the Nigerian Bar Association with an application letter for registering the firm. This application letter shall be accompanied with the following required documents: Address proof for the firm, Company's letterhead, Continuation sheet, Compliment slip book with firm's name, Business card, and any supporting document (as required).
After submission and payment of the required application fees, your application and other documents will be forwarded for examination and verification processes. When the verification and validation processes are over, your application will be approved and the officials will proceed to take required steps to issue the registration certificate.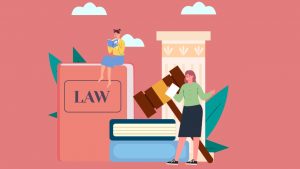 On successful registration, you will receive a formal notification from the office for collecting registration certificate. Subsequently, your law firm will be entered into the register of the Association.
This way it can be said that you have started your Law firm in Nigeria. You may now proceed to employ lawyers, paralegal, and other administrative, clerical, and office staffs that will help your law firm thrive.
Recommended: Best trained army in the world
Conclusion
Above all starting a law firm requires adequate planning, preparation, and financial resources to build a well furnished office and employ staffs. It is very important for you to work with a Senior Lawyer in a top firm prior to have an understanding and practical experience of how to manage a Law firm. It is equally important for you to consult with a legal advisor or the Nigerian Bar Association for the information and guidance on starting a law firm in Nigeria as the legal requirements may change over time.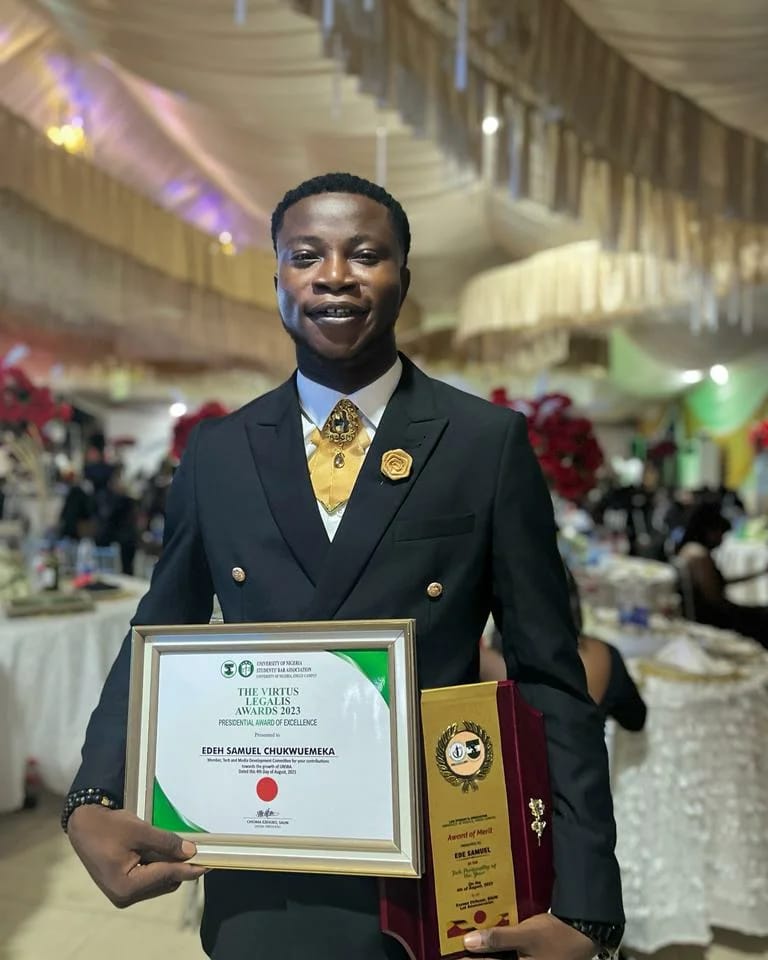 Edeh Samuel Chukwuemeka, ACMC, is a lawyer and a certified mediator/conciliator in Nigeria. He is also a developer with knowledge in various programming languages. Samuel is determined to leverage his skills in technology, SEO, and legal practice to revolutionize the legal profession worldwide by creating web and mobile applications that simplify legal research. Sam is also passionate about educating and providing valuable information to people.