Highest Paying Programming Jobs 2023: For newcomers, the workplace may be a stressful place. Finding the proper career opportunity and then getting into it takes a lot of time and effort. Before choosing on an appropriate job route, you must consider and study all factors. However, let me tell you that the digital era has resulted in a steady increase in IT positions, which has resulted in a huge boost in salaries.
According to the survey, 52 percent of students intend to pursue a profession in programming. This domain promises a ridiculously high compensation, international visibility, and incredible career chances.
Recommended: Best Places to Learn Programming For Free
Top 10 Highest Paying Programming Jobs in 2023
1. Web Developer: Website design and development are completely the responsibility of web developers. Web design, in particular, is concerned with the front end of a website, such as its aesthetic appeal and user experience.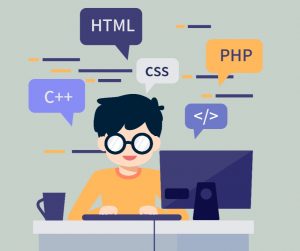 Web development, on the other hand, is concerned with the creation of technical frontend or backend code for websites. You'll need solid coding skills and knowledge of key concepts like HTML, CSS, and JavaScript to succeed.
It is a flourishing industry with limitless chances for advancement and sky-high pay. According to recent figures, the market is predicted to increase by 15% over the next five years. In India, the average income for freshers is roughly INR 3-5 LPA per year.
Also see: Easiest Programming Languages to Learn for Beginners
2. Database Administrator: A database administrator (DBA) is an IT expert who is in charge of keeping the database environment running smoothly. Their main task is to ensuring that the organization's databases and applications run smoothly.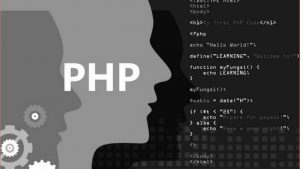 DBAs execute activities such as data modeling, data analysis, backup and recovery, and many others, depending on the needs of the organization. To work as a DBA, you must have a thorough understanding of MySQL, SQL, database queries, theory, and design.
It is an ever-changing sector that's constantly expanding, with job growth of 10% and an unemployment rate of just 1.7 percent. Database Administrators earn an average of INR 500,660 per year. That is about 2.5million in Nigerian currency.
3. Mobile Application Developer: Mobile app development is the process of producing a mobile application. The primary responsibilities of mobile app developers are to design, build, test, and support mobile applications. Coding, troubleshooting, debugging, interface design, and user experience enhancement are all part of the process.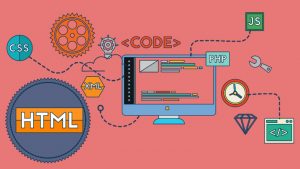 You'll need skills in application development, coding, software design, automation, and a solid understanding of UX and UI development to work as a mobile app developer.
The world is fast transitioning to the digital age. As a result, demand for mobile application developers is predicted to rise from 17 percent to 26 percent by 2026. Beginner-level mobile app developers in India earn roughly INR 4-6 LPA on average.
Also see: Highest Paying Companies in the World 2022
4. Cloud Architect: Cloud architect comes in second on the list of best-paying careers in technology. A cloud architect plans, implements, and manages a company's cloud computing strategy. A cloud architect must have the following abilities and knowledge: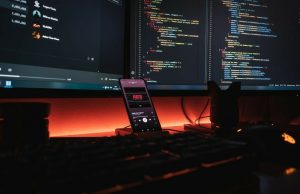 a. An in-depth knowledge of cloud application architecture
b. Knowledge of the cloud platforms Amazon Web Services (AWS), Azure, or Google
c. Communication abilities that are effective
A cloud architect is usually in charge of establishing cloud architecture, creating a cloud strategy and coordinating its implementation and deployment, and ensuring that application architecture and deployments on the cloud are done correctly.
A cloud architect's average annual pay is $107,000. However, within the cloud computing area, there are a variety of job roles and responsibilities that pay well, and you can learn more about the highest paying cloud jobs here.
Recommended: Most profitable skills to learn in 2022
5. Software Architech: A Software Architech is next on the list of best-paying tech careers. By making design decisions and mandating technical standards such as coding, tools, and platforms, a software architect streamlines the development process. They identify a customer's requirements and work hands-on to produce prototypes as part of their job.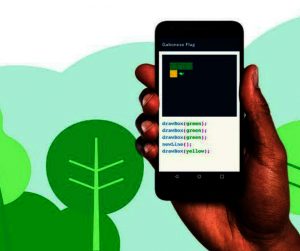 A software architect must have the following abilities:
a. Modeling of data
b. A working knowledge of software architecture
c. Strong analytical skills and good programming skills
A software architect's annual pay is over $114,000 on average. The need for software architects in India is at an all-time high, with yearly wages ranging from 24 lakhs to over 40 lakhs rupees.
Recommended: Most technologically advanced countries in the world
6. Internet of Things (IoT) Solutions Architect: An IoT solutions architect is one of the most in-demand and well-paid careers in technology today. The IoT solutions architect is a management position that oversees the strategy for developing and deploying IoT solutions. Strong programming abilities, an understanding of Machine Learning, and knowledge of hardware design and architecture are all required in addition to an awareness of IoT solutions.
An IoT solutions architect oversees and participates in architectural and design initiatives, as well as assisting in the creation of a full IoT ecosystem engagement based on the IoT Solution Framework and translating business objectives into solution architecture requirements. On average, the highest-paid IT position earns over $130,000 per year.
7. Data Scientist: A data scientist is, without a doubt, one of the highest-paying jobs across all industries. With a 29 percent year-over-year gain and a 344 percent increase since 2013, data scientists are in hot demand, and for all the right reasons.
A data scientist analyzes and understands complex data to help businesses make better, more timely decisions. The following are skills that a data scientist should have:
a. Understanding the algorithms used in machine learning.
b. Constructing data models
c. Code in Python, R, SAS, and other analytical languages
d. Should be able to determine the source of a company's problems and offer relevant remedies.
A data scientist's annual income can reach $150,000, making it the highest-paying employment title in 2022. Data science, on the other hand, offers a wide range of employment and pay potential. For example, data analysts and data architects are among the most in-demand and well-paid tech occupations in the data sector.
Recommended: Best side hustles for students while in school
8. Full-Stack Developer: Developers currently number more than 23 million, with a projected increase to 27.7 million by 2023, making it one of the best-paying IT positions on the planet! A full stack developer is difficult to define; nevertheless, someone who is skilled in both front-end and back-end programming, or in all stages of development from concept to completion, comes the closest.
The following are some of the knowledge and skills required to become a full stack developer:
a. MongoDB, Express.js, AngularJS, and Node.js are examples of technologies.
b. How to create and design an API
c. Scripting and coding
d. Web development's fundamentals
e. The fundamentals of database technologies
A full stack developer may be in charge of developing and building APIs using MEAN stack technologies, as well as ensuring that the apps created are responsive and meet the appropriate standards, as well as ensuring that the code created is clean and secure. A full stack developer earns an average of $106,000 a year.
Recommended: Most Famous Footballers In The World
9. Reliability engineering: Reliability engineering is one of the most important and highly demanded jobs in the tech Industry. It is a sub-discipline of systems engineering and basically highlights the functional system of an equipment. That is, the ability of an equipment to effectively function without failure.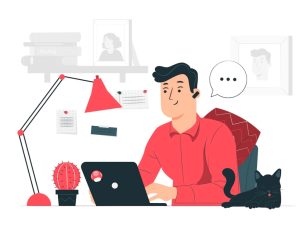 Just as the name suggests, it emphasizes on the reliability of your equipment to eradicate unnecessary failure and disappointment. So, the engineer is required to run the reliability test and Programming to detect and fix possible malfunctioning that might occure with the machine within a specified period of time. Most reliability Engineers are handsomely paid across Countries (even in Africa) due to the important nature of the job description. They work in high tech firms, business organizations and public institutions.
Also see: Qualities of A Good Researcher
10. Artificial Intelligence Engineer: Being an AI engineer is also another lucrative area of specialization. An AI Engineering expert specializes in building AI models with the use of machine learning algorithms. He also combines deep learning neural networks in order to draw business insights. Such processes yields technical results that can ultimately be used to make business decisions.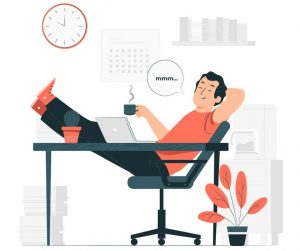 There are also strong and or weak AIs, these are used to achieve different goals based on the programming. The modern era has so adapted to technological innovations to the extent where robotics are employed to carry on some human functions and those are the handiwork of AI Engineers. It has high financial rewards (based on the terms of employment or duration of job or even specialty).
Recommended: Biggest Tech Companies in Africa 2023
Conclusion
If you're ready to take the next step in your career and take on new responsibilities, it's time to look for promotion chances. IT professions come in a number of shapes and sizes, each with its own set of benefits. The modern world is quickly shifting all its areas of operation into the Internet. In a couple of years, the most demanding and well paying jobs would be programming jobs. Including others that have need for tech skills of its kind. So get in on it.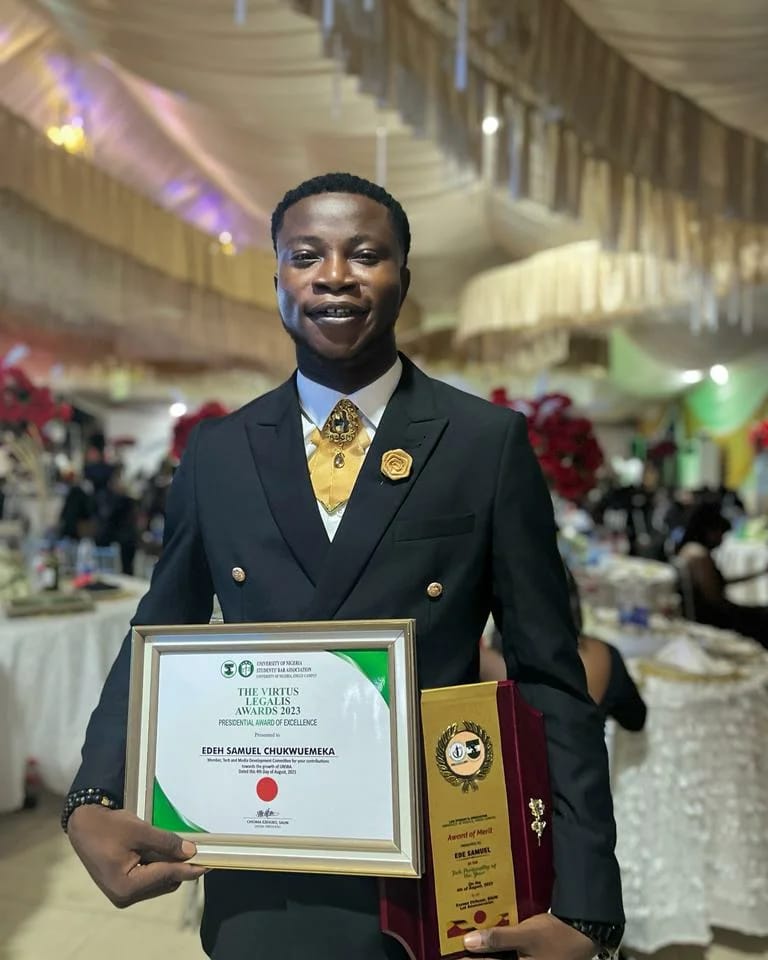 Edeh Samuel Chukwuemeka, ACMC, is a lawyer and a certified mediator/conciliator in Nigeria. He is also a developer with knowledge in various programming languages. Samuel is determined to leverage his skills in technology, SEO, and legal practice to revolutionize the legal profession worldwide by creating web and mobile applications that simplify legal research. Sam is also passionate about educating and providing valuable information to people.