Best Ways to Make Money from an App: This post is for you if you are looking to make some extra cash from apps or you want to make a living out of apps.
First thing you need to know is that there are two popular categories of apps: free apps and paid apps. Paid apps, unlike free apps, require payment of some specified amount before they can be downloaded for use. This is already one way of making money from apps. There are more free apps than paid apps on the various app stores and the multiplicity of apps, according to tech analysts, has only just begun.
There are quite a number of methods and strategies for making money from an app and we shall explore the most popular ones below.
Recommended: Best Budget Laptops For Programming 2023
Most Profitable And Best Ways to Make Money From An App
1. Advertising: Everyday advertising on various media is already a big money making venture. Imagine then how much money can be made from advertising on apps! Advertising is the most popular strategy to make money from an app and it is even easier by means of third party ad network.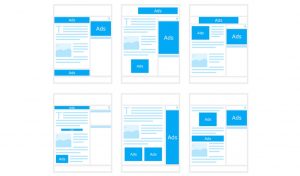 The app owner can elect to display ads inside their mobile app or just be an affiliate marketer for third party advert networks. Whichever way, what is important is that they showcase clients' ads to the app users and get paid for it.
Payment arrangement could be for when the user clicks on the ad or when they install an advertised app. It could likewise be per impression, that is, for everytime the ad is exhibited. The app owner would, however, be required to follow- up the ads to find out whether the targeted users are enticed by them or are skipping them.
There are various types of ads that the app owner can display: interstitial ads which are pop- ups that fill the screen; banner ads, rewarded video ads, native ads as well as in-app video ads.
The number of app users, the context of the app, how catchy the ad is, the degree of interruption in the enjoyment of the app caused by the ad are some of the things that the app owner or publisher must bear in mind when she wants to utilize this strategy to make money from an app.
2. Subscriptions: In this method, the app owner offers free content to the app users for a limited time after which the users will be charged 'subscription fee' for continued unrestricted access to the app's full content. This method is popular for cloud services, online news services, audio and video streaming.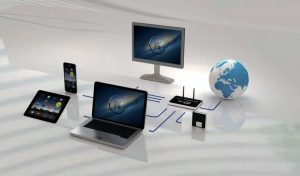 Note that statistics have shown that only 5% of the most successful apps are using the subscription method of making money from an app. This is probably because of the rigours that come with this kind of strategy such as the need to continuously update app features and content to keep the users entranced and justify the subscription fee.
There is also the problem of backlash from users during the period when the app transitions from free to paid.
Also see: Easiest programming language to learn in 2022
3. Selling Merchandise: You can make money from an app by selling different goods in your free mobile app. You can carry on a full blown e-commerce business on your app, selling all manner of tangible goods like clothes and accessories, mobile devices and even artworks.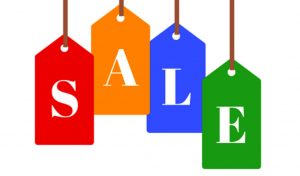 You must put into consideration the potential software integration hitches and the need to come up with a payment and delivery system when choosing this method of making money from an app.
4. In-app Purchases: This is a fast growing monetization model which is set to become the mainstay in no distant time. Using this model, the app owner can sell different virtual products directly from the app. Game app publishers with their variety of digital money in the apps can cash into this model to convert their non- paying apps users to paying customers without coming off as being too forward.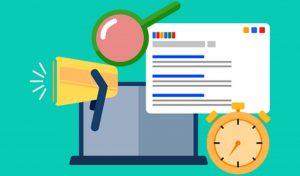 This strategy has been shown to be more effective than mobile browser ads but the app owner must be wary of the cons of using this model such as the need to always keep the content captivating to avoid boring the users and incurring bad reviews. Apps that host this kind of money making model are not so easy to develop too.
Also see: Most profitable skills to learn this year
5. Sponsorship: This is a form of partnership. The app owner builds an app which fits a select audience and lauches it on behalf of another company. The features and content of the app must match the audience it was designed for, that is, the sponsors' users.
The app owner can draw up a list of organizations and businesses or brands that could benefit from such partnership and build the app having in mind the audience of such business, organization or brand. She must also come up with tools and methods for gauging the performance of the app in reaching the select audience.
6. Referral Marketing: By promoting a third-party's services and/or products in a bid to increase sales and maximize profit, you, as an app owner can make some dough for yourself. Pop- up ads, banner ads, video ads, native ads and so on can be used to achieve this.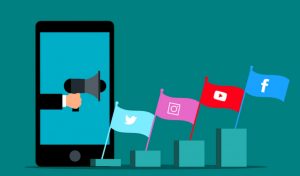 Payment arrangement could be based on the number of clicks or installs in the case of apps. Other standard arrangements include cost per acquisition or cost per action (CPA for short), cost per click (CPC), cost per view(CPV), cost per install (CPI) and so on.
The downside to this model includes that it is time consuming but referred customers are likely to continue in their patronage.
Recommended: Advantages and Disadvantages of shopping online
7. Collection and Sale of User Data: You must have witnessed instances where apps and websites ask permission to use your data to serve you better. This is in addition to other data that they have already garnered from users which they use to monitor user behavior and for smooth app usage experience. Such user data could be users' email address, personal preferences or social media accounts.
These data are useful to various professionals who need it for their work and business in a variety of fields. There are two avenues for you, the app owner, to make money here. First, you can sell your users' behavior data to these professionals or secondly, you can use it yourself to optimize your own apps, reach more users and make more money.
8. Freemium Upsell: This has to do with freemium apps which are apps that do not require payment to be downloaded but have contents or features that are to be paid for before they can be accessed. Such contents or features are known as 'premium features or content'. The premium features or paid features can be enjoyed by users only when they have made payment via in- app purchase.
Extra effort must be made by the app publisher to ensure that the users, when they first download and start using the app are thoroughly captivated by the content and features so much so that they will be willing to pay to explore the option of full access to advanced features.
This app monetization model is popular amongst education, health, fitness and wellness apps. The downside to this strategy is that it is not guaranteed that users will be willing to pay for further enjoyment of the other features as they may be content with just the basic free ones.
Recommended: How to minimize data usage on laptops generally
9. Physical Purchases: Organizations, businesses and brands in the e-commerce industry have embraced apps as an easy avenue to sell their products or physical goods ranging from mobile devices, electrical appliances, clothes and accessories, toys and so on.
Uncertainty of user behavior which in turn translates to unpredictable income is one of the cons of this monetization strategy.
10. Transaction Fees: By providing a platform where digital transactions can be done on a regular basis, you are on your way to making cool money from your app.
You can charge fees for the buying and selling done on the app by attaching little transaction fees on every single third party transaction that takes place on the app. In time, this will add up to a huge sum for you.
Recommended: Easiest ways to make money online in explained
11. Crowdfunding: Crowdfunding involves people pooling their financial resources to support a venture, a project, or a shared objective, typically online. It is a concept quickly gaining ground as different classes of individuals adopt it as a means to achieve a collective financial objective.
Crowdfunding has gained popularity as a way to raise capital for new business endeavors. Many crowdfunding websites, including crowd supply, patron, Kickstarter, and apps, have emerged over time. On these websites, app developers and owners can pitch their ideas to raise money to fund and further develop their applications.
As an app owner or developer, you can post and pitch your app or project in the best ways on one of the crowdfunding platforms mentioned above to draw attention to your project and raise the necessary funds to develop and market the application. In this way, you not only raise the needed funds for the app development but would also stand a chance of making them the ambassadors who will promote and talk about the app once it is launched.
12. Affiliate program: This refers to an arrangement between parties in which one party, in this case, a business, pays another party, a business or influencer, who is an affiliate, a commission for directing customers and/or sales their way. Affiliate programs are undoubtedly a possibility to take into consideration as a means of monetizing your application if you are a qualified app owner with the capacity to produce the necessary traffic that business owners are willing to pay for.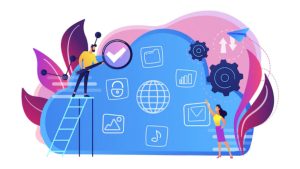 You can become an affiliate or promoter who supports app sellers or who promotes other businesses by endorsing their products on your app and earning sizable commissions for each sale that originates from you. With this in mind, you would probably concur with me that this is a rather simple approach to making money without worry, work, or a significant financial commitment.
Recommended: Countries With The Lowest Inflation In The World 2023: Top 10
Conclusion
Due to the overriding advantages of free apps, it is more advisable to focus on them when you are trying to make money from apps. Because of the free feature, they attract more users which means more visibility and downloads. Also users do not have unnecessarily high expectations from the app like they do for paid apps and there are more options for monetization.
When choosing a model or strategy to make money from an app, you must consider the type of app in question, the competitors in that area, the target users or audience and the money as well as expertise required in developing and running such apps. Also, weigh the pros and cons of each method of making money from an app.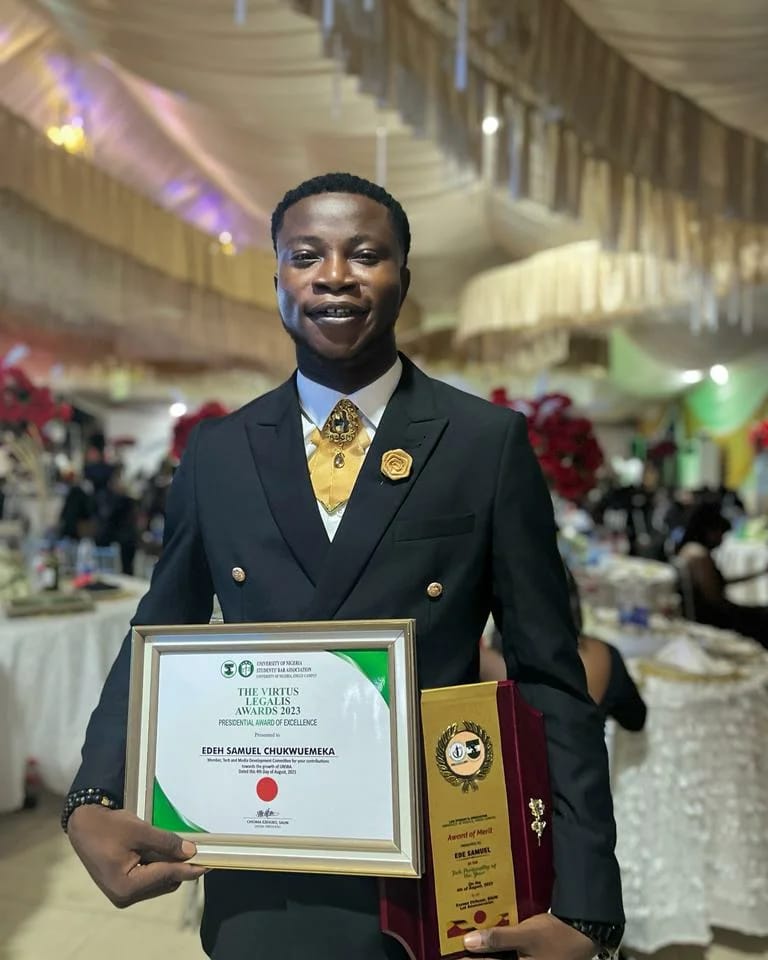 Edeh Samuel Chukwuemeka, ACMC, is a lawyer and a certified mediator/conciliator in Nigeria. He is also a developer with knowledge in various programming languages. Samuel is determined to leverage his skills in technology, SEO, and legal practice to revolutionize the legal profession worldwide by creating web and mobile applications that simplify legal research. Sam is also passionate about educating and providing valuable information to people.