UNILAG admission requirements for 2021/2022 (UTME and Direct Entry): The admission requirements of an institution is the first and most important thing you should know about the institution before applying for admission in that institution. I have always stressed the importance of doing research before applying for admission in any school in Nigeria. The reason is because, it helps to consolidate your chances of gaining admission into that school.
For instance, knowing that the University of Lagos (UNILAG) does not accept two sitting results in some courses will make you to be meticulous in choosing your courses. It will help you to choose only courses that you are most like to gain admission into.
For these reasons, I have decided to share the 2021/2022 admission requirements for both UTME and Direct Entry candidates of the University of Lagos (Also Called UNILAG). In case you don't know, UNILAG is one of the most popular and competitive universities in Nigeria, and that is why is it advisable to know all the requirements for admission into the university before you apply.
Also read:
How to Gain Admission Into UNILAG
To gain admission into the University of Lagos (UNILAG), you can either come through JAMB UTME examination or through Direct entry. These are basically the two ways through which one can gain admission into UNILAG.
For JAMB UTME candidates, they are expected to take JAMB examination and pass the examination with nothing less that 200, after which UNILAG post UTME screening will be conducted to test students before admission will be offered. In this case, UNILAG considers both the JAMB UTME performance of students and their post UTME performance when offering admission.
For Direct Entry candidates, that is, candidates with either OND, ND, NCE, IJMB, Cambridge A level, BSc, HND or ICAN certificate, UNILAG offers them admission into 200L directly. Candidates are expected to get JAMB Direct Entry form from JAMB and follow the instructions given by JAMB to apply for courses in UNILAG.
Note: There are speculations that UNILAG is usually bias when giving Direct Entry Admission. I do not actually believe this. If your result is good, I assure you that the University of Lagos (UNILAG) will offer you admission in 2022.
List of Accredited Courses in UNILAG
Below are the course into which one can gain admission in the university of Lagos:
Adult Education
Architecture
Accountancy / Accounting
Actuarial Science
Biochemistry
Building
Business Administration
Business Education
Biomedical Engineering
Botany
Cell Biology and Genetics
Chemical Engineering
Chemistry
Civil Engineering
Computer Engineering
Computer Science
Creative Arts
Chinese Studies
Christian Religious Knowledge / Studies
Dentistry And Dental Surgery
Dentistry and Dental Technology
Education and Chemistry
Education and Christian Religious Studies
Education and Economics
Education and History
Education and Igbo
Education and Integrated Science
Education and Islamic Studies
Education and English Language
Early Childhood Education
Education and Biology
Education and French
Education and Geography
Education and Mathematics
Education and Physics
Education and Yoruba
Educational Administration
Electrical / Electronic Engineering
English Language
Estate Management
French
Finance
Fisheries
Geology
Geophysis
Guidance and Counseling
Health Education
History and Strategic Studies
Home Economics and Education
Human Kinetics
Igbo
Management
Insurance
Islamic Studies
Law
Marine Biology
Mass Communication
Industrial Mathematics
Industrial Relations and Personnel
Mathematics
Mechanical Engineering
Medical Laboratory Technology / Science
Medicine and Surgery
Metallurgical and Material Engineering
Microbiology
Nursing / Nursing Science
Petroleum and Gas Engineering
Pharmacology
Pharmacy
Philosophy
Physics
Physiology
Russian
Social Works
Sociology
Christian Religious Studies (CRS)
Linguistics with Igbo / Yoruba
Surveying and Geo-Informatics
Systems Engineering
Physiotherapy
Psychology
Quantity Surveying
Radiography
Technical Education
Urban and Regional Planning
Yoruba
Zoology
UNILAG General cutoff mark for 2020
Sequel to the conclusion of the 2020 JAMB policy meeting, the Joint Admissions and Matriculation Board and the management of other top territory institutions in Nigeria fixed UNILAG general cutoff mark to 160.
The Joint Admissions & Matriculations Board has announced 160 & above as the national minimum cut-off mark for 2020 admissions into public universities,120 and above as approved cut-off marks into Polytechnics and 100 & above for both Colleges of Education & Innovation Enterprise pic.twitter.com/xPmLZ6JM00

— NTA News (@NTANewsNow) June 17, 2020
Consequent upon this, candidates that did not score up to 160 in the just concluded JAMB examination will not be offered admission into the University of Lagos (UNILAG).
Kindly watch the video below for a clearer explanation of the differences between UNILAG departmental cutoff marks and JAMB general cutoff mark.
Now that you know the different ways one can gain admission into the University of Lagos (UNILAG) and the courses offered in the institution, i will disclose all the admission requirements for both UTME and direct entry candidates below.
UNILAG Admission Requirements for UTME Candidates 2021/2022
To gain admission into the University of Lagos in 2021, UTME candidates must meet the following requirements:
Candidates must have reached the age of 16.
Candidates must have at least 6 (six) "Cs (Credits)" grades in their O'level result (s). This must include English Language, Mathematics and three other subjects related to their course of study. For instance, a Candidate that wants to study law must have a "C" in English Language, Mathematics, Government/History, Economics and Literature in English.
Candidates must score at least 160 in JAMB UTME examination
Candidates must take UNILAG post UTME screening examination and must perform very well in the examination (Depending on the course of study)
Not more than ONE sitting results is accepted for admission into the University of Lagos (UNILAG)
Candidates must choose the correct subject combination for their courses. See the correct JAMB subject combination for all courses HERE.
Finally, candidates must meet the stipulated cutoff marks for their courses to gain admission into university.
Must read: List of less competitive universities in Nigeria that gives admission easily
UNILAG Admission Requirements for Direct Entry Candidates (DE) 2021/2022
Candidates who wish to gain admission through direct entry into the University of Lagos (UNILAG) must meet the following requirements:
Candidates must possess at least five (5) Credits in their O'level result. This must include English Language and Mathematics. However, two sitting result is not allowed.
Candidates must have also reached the age of 16.
Candidates are expected to get JAMB Directly entry form from JAMB to apply.
Candidates should have any of the following certificates: OND, ND, NCE, IJMB, Cambridge A level, BSc, HND, ICAN
Must read: Most populated universities in Nigeria
Above all, successful applicants of the University of Lagos (UNILAG) are required by the school to pay their school fees and acceptance fee within the stipulated duration. Candidates who fail to comply with this requirement after seeing their names in the school admission list may have their admission revoked by the school authorities.
What this means is that, even after meeting all the requirements of the University of Lagos, you still have to pay your acceptance fee on time or the admission will be revoked.
Recommended: University's that accept second choice candidates in Nigeria
Okay! That is all I have on UNILAG admission requirements for 2021/2022 academic session. Hope this short post was helpful? Don't forget to send your questions and contributions to me via the comment section. I will be glad to hear from you.
It is worthwhile to note that these requirements are the first things the management of UNILAG will consider before offering admission to students all over the country. Thus, you are strongly advised to adhere to every requirement mentioned above if you really want to gain admission into the university.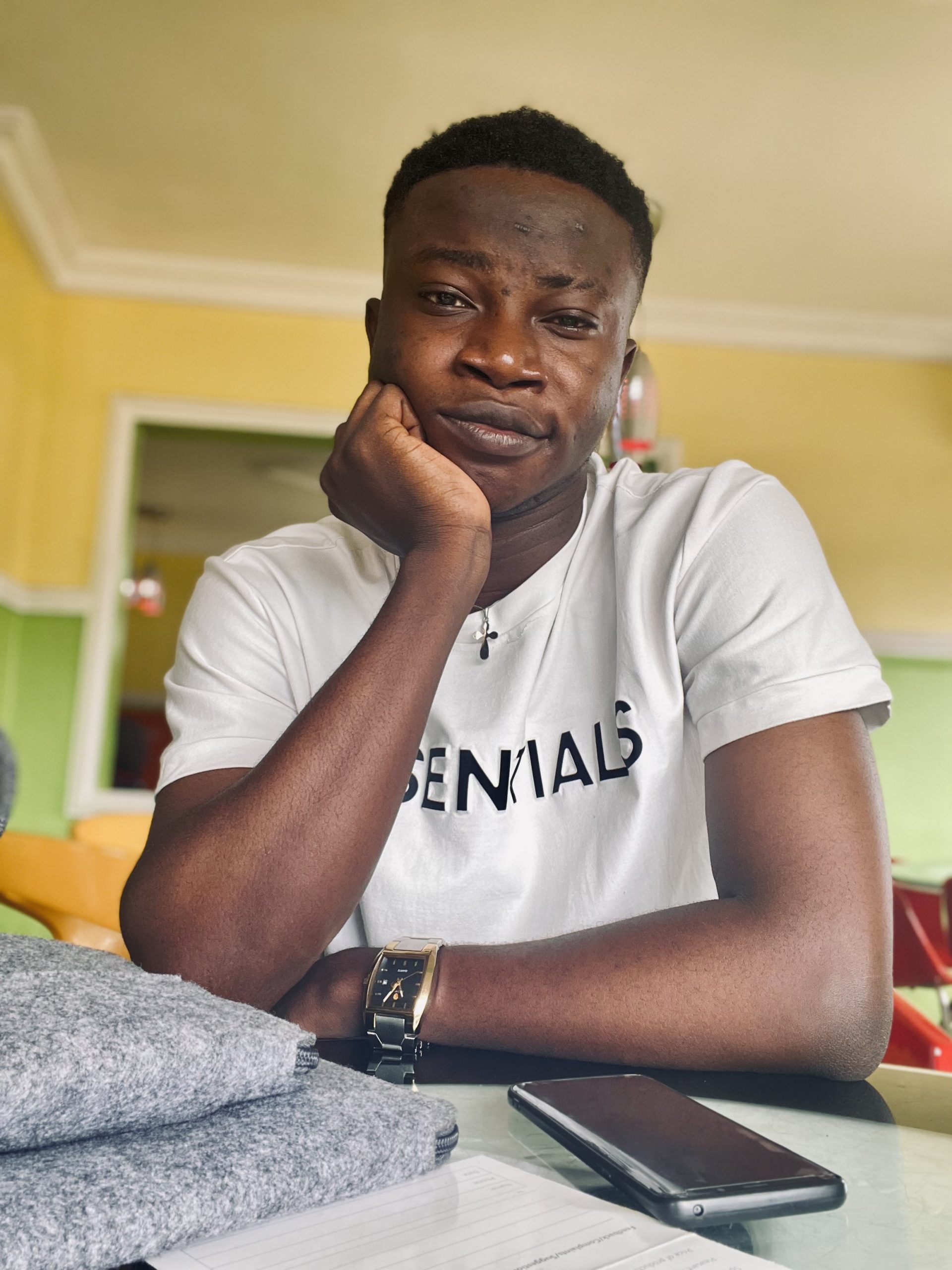 Edeh Samuel Chukwuemeka ACMC, is a Law Student and a Certified Mediator/Conciliator in Nigeria. He is also a Developer with knowledge in HTML, CSS, JS, PHP and React Native. Samuel is bent on changing the legal profession by building Web and Mobile Apps that will make legal research a lot easier.