Oldest University In the World and Their Year of Establishment: Universities, or institutes of higher learning, have a long history in Europe, stretching back to the Middle Ages when some of the world's earliest universities were founded. In most nations, a government agency awards the term "university" to institutions, while there is no national standard for its meaning in certain countries, such as the United States. Since its establishment, academic freedom has been at the heart of a university's doctrine.
In the 18th century, universities began publishing research papers. Throughout the nineteenth century, religion pervaded institutions, but as science grew in power, it became less concerned with religion. With the passage of time, universities have become more open to the general population, and online institutions are now aiming to make education even more democratic and accessible to all. But when and where did the world's first colleges come into being? Here are some of the world's oldest universities.
Recommended: Best science courses to study in the university
Top 12 Oldest Universities In the World And Their Year of Establishment
1. University of Karueein – Morocco: The Institution of Karueein is a Moroccan university in Fez that is also known as the University of al-Qarawiyyin. The university was founded in 859 AD. It is still active today, and it is one of the most significant spiritual and educational centers in Muslim history. In this country, education is focused on Islamic religious and legal subjects, with a special emphasis on Classical Arabic language and Maliki law.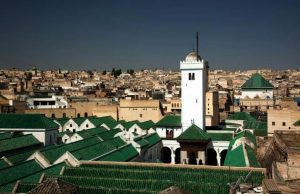 Women were only allowed to the university in 1940, despite the fact that it was supposedly founded by a female refugee, Fatima al-Fihri. Students at the University of Karueein range in age from 13 to 30, with some pursuing high school diplomas and others pursuing bachelor's degrees at the university level. Pope Sylvester II, who studied at the university in the 10th century and is said to have brought Arabic numbers to Europe; Muslim philosopher Ibn Rushd; and Jewish philosopher Maimonides, who became one of the most important Torah scholars
2. Bologna University – Bologna Italy: The Institution of Bologna, founded in 1088, is the world's oldest university. Previously, academic offerings were restricted to Ph.D. degrees, but this has since changed, and a wide range of programs at all levels are now offered. A total of 84,200 students are enrolled, with 30,000 of them being postgraduates.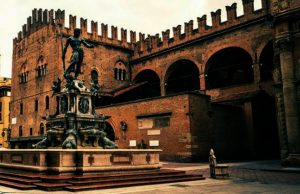 Famous fashion designer Giorgio Armani, filmmaker Michelangelo Antonioni, and opera director Liliana Cavani are among the numerous outstanding graduates from science and the arts. Today, the university has a multi-campus organization, with teaching locations in Bologna and throughout the Romagna area, including Cesena, Forli, Ravenna, and Rimini, as well as a permanent headquarters in Buenos Aires that coordinates their Latin American research.
Also see: Best 10 side hustles for students while in school
3. The University of Oxford – United Kingdom: The University of Oxford, founded between 1096 and 1167, is one of the world's most prestigious universities. Although the actual year of its founding is unknown, certain historical evidence suggests that lectures began as early as 1096. Today, the institution is made up of 44 colleges and halls dispersed around Oxford's medieval city center, with a library system holding over 13 million printed volumes.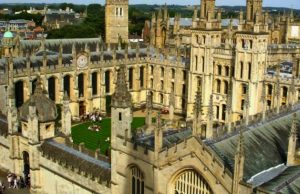 With a list of alumni that includes several British Prime Ministers, Archbishops of Canterbury, Nobel laureates, Nobel Prize winners, two Oxford Summer Courses CEOs, and many more remarkable people, it's no surprise that it's one of the most sought-after institutions for students to apply to, with over 20,000 applications received each year.
4. University of Salamanca – Spain: Salamanca Institution was founded in 1134 and received a royal charter in 1218, making it Spain's oldest university. Christopher Columbus gained royal support for his attempt to locate North America in the late 15th century on the university's premises. Approximately 30,000 students are now enrolled across nine campuses.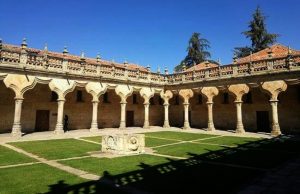 The University of Salamanca, located in West Madrid, has contested dates for its founding. Although Alfonso IX of Leon claims to have created the institution in 1218, James Trager's book, People's Chronology, which provides a year-by-year history of human events, identifies the year as 1134. Regardless, it is still the oldest institution in Spain that is continuously in operation.
The University of Salamanca is a significant study of the humanities, made up of colleges of law, liberal arts, science, and other academic departments. It is commonly referred to as the "Oxford of Spain." It's also a well-known Spanish language facility that attracts more than 4,000 foreign language students each year.
Recommended: Best art courses to study in the university
5. University of Paris – France: The University of Paris, often known as Sorbonne, was founded between 1160 and 1250. The University of Paris is one of the country's major institutions, with over 60,000 full-time students each year. It is one of Europe's oldest universities.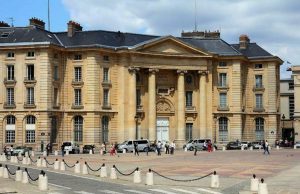 From 1793 to 1896, the school was closed due to the French Revolution. It was separated into 13 separate institutes in 1970. Sorbonne University and Université Paris 1 Panthéon-Sorbonne are two of the most well-known of these institutions, with the highest rankings for the original university.
6. Cambridge University – United Kingdom: In 1209, a group of students left the University of Oxford due to political strife and founded the University of Cambridge. The University of Cambridge has a long-standing rivalry with the University of Oxford, which dates back to its founding. It also meant that at first, just one institution – Peterhouse College, founded in 1284 by the Bishop of Ely – was established (Hugo de Balsham). It took another three decades for another of the university's 15 colleges to be discovered, and in 1318, Pope John XXII formally acknowledged Cambridge as a studium generale.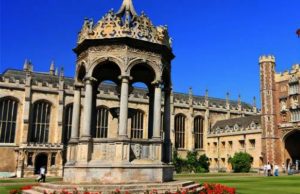 The University of Cambridge, which is today regarded as the UK's second-best university and one of the world's most prestigious higher education institutions, continues to inspire students with its illustrious history. The university is currently noted for its mathematical skill, having produced some of Britain's most well-known scientists, including Stephen Hawking, Charles Darwin, and David Attenborough.
Also see: How to prepare and pass any scholarship examination excellently
7. The University of Padua – Italy: The University of Padua was founded in the year 1222 in the northern area of Italy. The 62,000-student university houses nine museums as well as one of the country's oldest academic botanical gardens. In addition to law, medicine, philosophy, and astronomy, the school is known for its groundbreaking work. A group of Bologna students wanting academic freedom established the university as a law school.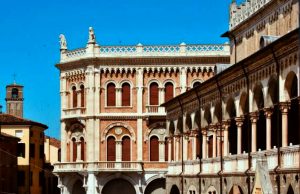 The institution is still one of the most popular in Italy and Europe today. The University of Padua is placed 164th in the world and second in Italy in the CWUR rankings of best universities. Agricultural Studies, Law, Engineering, Medicine, Politics, Veterinary Medicine, and a variety of other social sciences and humanities courses are among the subjects offered by the university's 32 departments and eight schools.
8. Federico II University of Naples, Italy: Federico II, Emperor of the Holy Roman Empire, created this institution in 1224. This institution, which is located in Naples, has over 100,000 pupils enrolled. Naples is also the third most populous city in the country and one of the world's oldest continuously inhabited cities. The university wanted to break the domination of northern Italian institutions and stand as an autonomous institution, eager to develop an educational institution that was not highly affected by the Pope.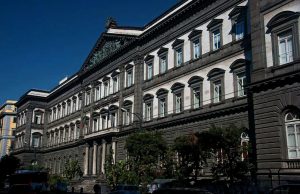 Despite this somewhat unorthodox start, it wasn't until 1987 that the institution chose to rename itself and incorporate the name "Federico II" in the title to honor its founders. The university's long history is particularly noteworthy, with prominent graduates like theologian Saint Thomas Aquinas, who not only studied but also taught there.
Former Italian presidents Giovanni Leone and Enrico De Nocella, as well as Estee Lauder CEO Fabrizi Freda, are among notable alumni. The institution is still in operation today, with an emphasis on developing exchange programs that strengthen international connections and society's overall well-being
Also see: Best commercial courses to study in the university/college
9. University of Siena – Italy: In the little Italian town of Siena, the University of Siena was founded in 1240. The Institution of Siena is the ninth oldest university on the planet, located in the heart of Tuscany. The university was formed as a result of students leaving the University of Bologna in search of an institution free of the Pope's influence, as was the case with many other institutions at the time.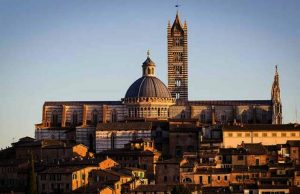 In comparison to its Italian counterparts on this list, it now only accepts a limited group of students. The university's influence still dominates the city, accounting for about half of Siena's population, with around 20,000 students enrolled each year.
10. Coimbra University – Portugal: In the year 1290, King D. Dinis founded the University of Coimbra. The University of Coimbra was founded in the country's capital, although it was transferred several times according to the whims of different rulers. It was the country's only university for many decades in the 18th century, and it presently enrolls over 24,000 students. For its historical architecture, the University of Coimbra, like the University of Siena, has been designated as a UNESCO World Heritage Site.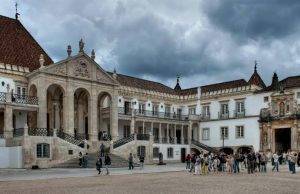 Despite its origins in the country's capital, the University of Coimbra was moved several times between the towns of Coimbra and Lisbon until settling permanently near the Mondego River in 1537 at a palace provided by King John III. This historic institution, which is a UNESCO Globe Heritage Site, attracts hundreds of thousands of people from all over the world who come to see the university's medieval Cathedral, Monastery, and tower.
Recommended: Most Difficult Programming Languages To Learn 2022
11. University of Al Azhar: This university was founded in 975 AD and located at Cairo in Egypt. The university has been centered on Sunni Islamic jurisprudence and teachings, and Arabic literature for centuries and also offers professional degree programs such as: Engineering, Business, and Medicine.
At that time, the university remained the center for the administration of the Islamic religious teachings such as: the studies of the Hadith or sharia and Qur'an and ( these are the sayings and traditions of Prophet Muhammad, the founder of Islamic religion).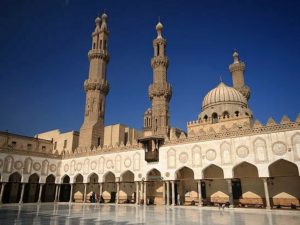 Today, the University of Al Azhar is the oldest university in Egypt that issues degrees to its graduants and has different faculties with millions of students and later in 1960s, faculties were added to the university during its reforms. The aim of this university is to spread Islamic culture and to train the Egyptian preachers who were appointed by the government by way of converting them to become Islams. The university has library which is known as the "Egyptian National Library" and Archives.
Also see: Richest Baseball Players in The World and Their Networth 2022
12. Valladolid University: This university was founded in 1241 and is located at Castile and León in the northern region of Spain and today, it is the second to the oldest university in the country.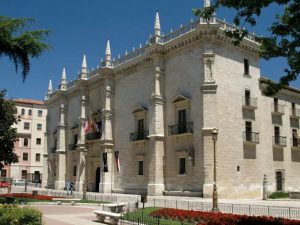 It is a government owned University which has four different campuses, and the students are generally known to be theater group and choir or orchestra and among other courses, the university teaches the Spanish which is the language predominating the region. At the inception of this university, Spain was not a political entity yet but it has become a political entity many years ago and that shows that the university has existed for so long and has lived up to many changes.
Also see: Best Countries for Master's degree program in the world
Conclusion
Having a degree provides various advantages in one's personal and professional life, despite the fact that one gets information. Whether you attend an ancient or new college, you will open the door to a world of possibilities and become a part of the ever-changing character of universities and their teachings throughout the world.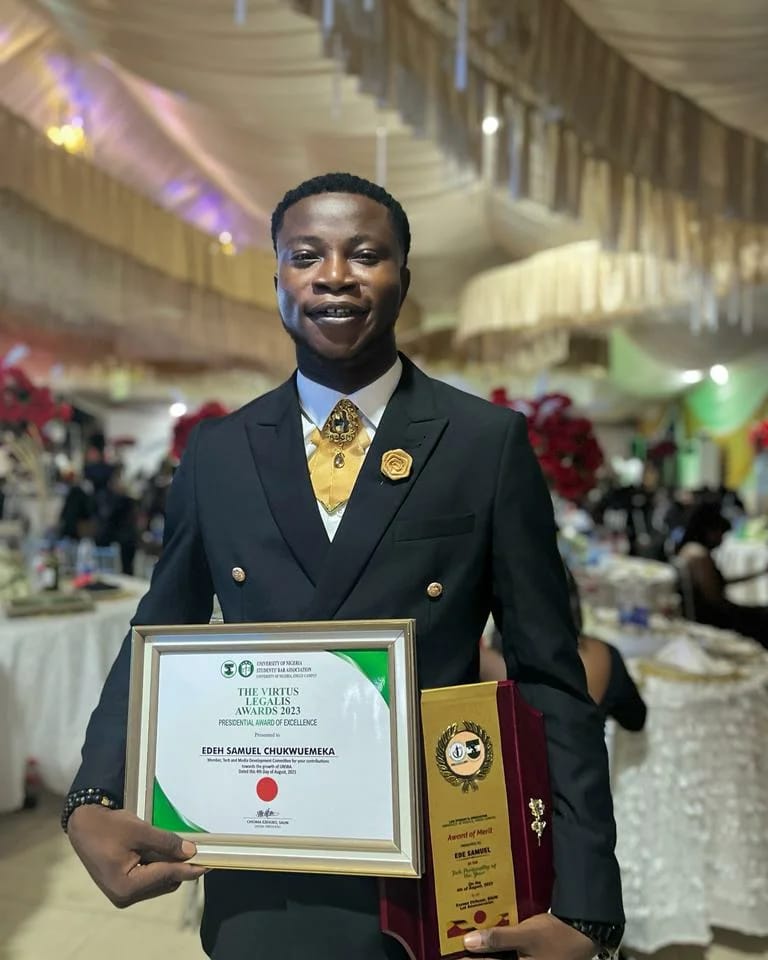 Edeh Samuel Chukwuemeka, ACMC, is a lawyer and a certified mediator/conciliator in Nigeria. He is also a developer with knowledge in various programming languages. Samuel is determined to leverage his skills in technology, SEO, and legal practice to revolutionize the legal profession worldwide by creating web and mobile applications that simplify legal research. Sam is also passionate about educating and providing valuable information to people.