Best Countries for Master's degree: Master degree is one of the most sought-after courses nowadays. Those considering studying abroad usually face the question of which nation is better for their masters.
it's critical to remember that the type of school you attend and the Master program you enroll in, have brand associations that can assist open doors based on the institution's reputation. As a result, it's vital to choose a study place thoroughly before applying. When choosing a country for Masters. the cost, reputation, quality of education, and favorable ratings, should all be taken into account.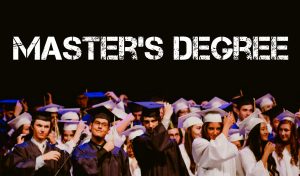 In this article we will be outlining the best countries to do your master programs.
Recommended: Countries with the best education system in the world
Best Countries to Study for Master's degree For International students
1. United State of America: One of the best countries for masters is the United States. Because US universities provide academic brilliance, substantial support services for international students, significant findings, a large array of educational opportunities, and flexible curricula, most students prefer the United States over other nations.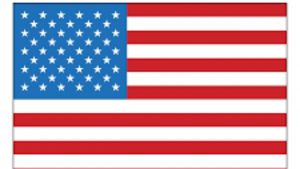 MBA is one of the most popular masters courses among overseas students in the United States. The leading universities that offer specializations in Business Administration are Harvard University and Stanford University.
Business Administration is a term that refers to the study of Engineering, is another popular course among international students, with Computer Science, Electronics, Chemical, and Civil & Structural Engineering being the most popular engineering course in the United States.
Masters programs at some of the most well-known schools in the United States include:
California State University;  a public university in California. 
Harvard University; a prestigious university in the United.
The Massachusetts Institute of Technology (MIT);  a public research university in Southern Illinois University;  public university in the state of Illinois
Stanford University; a  prestigious university in California.
Also see: Cheapest country to study in the world
2 United Kingdom: The United Kingdom has a long history of attracting outstanding postgraduates from all around the world to its higher education system. The duration of master's degrees in the United Kingdom is shorter than in other nations, taking only one year in comparison to other countries without compromising academic quality. Students might begin specializing in their field straight away.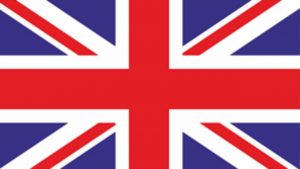 The following are some of the greatest courses in the UK:
MBA is the most popular master's degree in the United Kingdom, and it is currently one of the most sought-after degrees in the country. The best universities that currently offer them are Oxford and Cambridge, both of which are globally renowned and respected.
Natural Sciences is becoming more popular among international students in the UK as one of the top options for master's degrees. The major universities that supply these are currently Oxford and Cambridge.
The following are some of the most well-known UK universities that offer MS programs:
Salford University; is a public English university in Salford, England. 
Birmingham University; is an English public research university based in Glasgow.
Oxford Institution; is a British university.
Nottingham University; is a public university in Nottingham, England.
Also see: Most beautiful countries in the world
3. Australia: Australia has traditionally been one of the top countries for Masters abroad, attracting thousands of bright students from all over the world.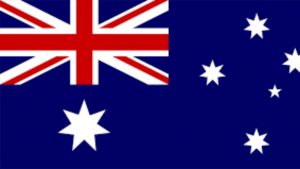 Professional Development Masters, Professional Masters, and Traditional Academic Masters are the three types of Australian degrees.
Professional Development Master's degrees allow students to specialize in a specific field. Professional Master's degrees allow students with a non-professional or general undergraduate background to train and qualify to practice in a specific field.
There are certain courses that are of high quality available.
Engineering has long been a popular course of study for international students.
Civil, mechanical, and electrical engineering master's degrees have grown in popularity over time. The University of Melbourne and the University of South Australia are two of Australia's leading universities for engineering specialties.
The Master of Business Administration is usually regarded as the top course available in Australia for students seeking a Master's degree. The leading universities that provide these are Melbourne Business School and the Australian Graduate School of Management.
Top Universities in Australia for Masters.
University of Melbourne
University of New South Wales
Australian National University
University of Sydney
Recommended: Most profitable skills to learn in 2022
4. Canada: The higher education sector in Canada is diverse, with institutions varying in size, history, and program and specialization portfolios. For international students, Canada has become the greatest site to pursue a master's degree. A Canadian degree or diploma is internationally acknowledged as being of the highest quality.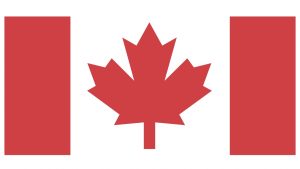 Courses of the greatest possible standard of care. The most popular Master's degree in Canada is the MBA (Master of Business Administration). Canada is presently the number one destination for international students seeking master's degrees abroad due to its lower education expenses and student benefits. The university having the most MBA students is the University of Toronto.
A Master's in Dentistry is a popular choice among overseas students because it is one of Canada's oldest professions and one of the safest degrees. The University of British Columbia and the University of Toronto are now the top dental schools in the world.
Engineering is a popular course for international students in Canada. Mechanical and electrical engineering specialties have gained prominence in recent years due to the abundance of work prospects they bring. Among the most prominent universities that presently offer them are the University of Toronto and the University of British Columbia.
Among the well-known Canadian universities that offer MS degrees are:
Toronto University
Ottawa University 
Alberta University 
Windsor University 
Canada's Western University
Also see: Canada vs UK, Which Is Better to study and work in? Answered
5. Germany: In recent years, Germany has become a key draw for international students seeking to further their education. Germany offers a wide range of courses and internationally recognized university degrees. which, when combined with a high employability ratio and low living costs, further add to its worth.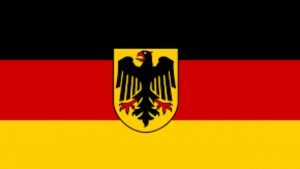 Top Courses Available in Germany: Engineering: Currently, about 71,000 international students are enrolled in Engineering courses in Germany. Mechanical, automotive, and electrical engineering specializations are the most popular. The leading universities that currently offer them are the Technical University of Munich and the Technical University of Berlin.
Masters in Business Administration: In terms of obtaining master's degrees in Germany, Business Management is only second to Engineering. The top universities that currently offer them are the University of Mannheim and the Ludwig-Maximilians-Universitat München.
Among the well-known German universities that offer an MS degree are:
The Bayreuth University of Technology and Berlin Technical University
Braunschweig Technology University
Munich Technical University
Dresden Technology University.
Also see: Countries with most beautiful women in the world
6. Italy: Italy is a cheap place to live and visit, which attracts thousands of international students and tourists each year. Italy is home to Europe's oldest university, and students can enroll in a variety of interesting Master's degrees while benefiting from affordable tuition and low living costs.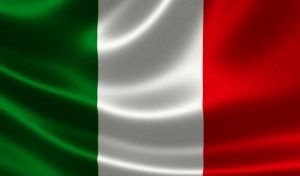 The best master's course to take includes,
Master of Art;  Italy offers 92 Master's programs in the arts at 90 Italian universities. You can also pick from 106 Bachelor degrees in Arts at 100 universities, as well as 15 Ph.D. programs in Arts at 15 universities. Università Cattolica del Sacro, SDA Bocconi School of Management, and Istituto Europeo di Design are the leading universities that offer this programme (IED). However, there are various additional study options available.
Master's Degrees from the Best Universities in Italy includes;
Vita-Salute San Raffaele University
European College of Parma Foundation
Università Cattolica del Sacro Cuore.
Recommended: How To Sue A Company in Nigeria
11. France: Students who are passionate about French culture particularly choose France as a study abroad option. France is an economical place to study a Master's degree abroad because it has various higher education institutions spread across over forty cities. 170 to 650 euros each academic year on average are spent on tuition in France.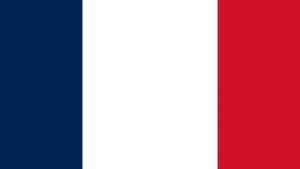 Monthly living expenses range from 700 to 950 euros on average. Expenditures to consider while choosing France include housing, food, travel, and transportation expenses. In France, you can enroll in master's and doctorate programs in almost any field you wish to study, and the number of graduate degrees offered in English keeps increasing. You can complete your postgraduate program in several fantastic locations and institutions across the nation. Such as:
University of Paris
Sorbonne Université
Sciences Po
8. Spain: Spain is a desirable destination for international students due to its Mediterranean environment, hospitable residents, reasonable cost of living, and, not to mention, the chance to study or brush up on Spanish language abilities. You can likely find an appropriate Master's degree in Spain because there are more than 70 universities to select from.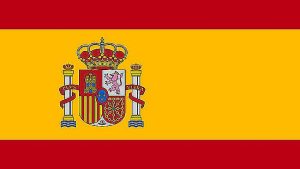 For overseas students attending public universities in Spain, tuition costs range from 300 to 3,500 EUR per academic year. The average monthly cost of living is between 600 and 1000 EUR. This comprises all of your regular monthly costs, such as meals, bills, social activities, and travel. With this money, you might pay for lodging in some Spanish cities as well. The following are some of Spain's top universities:
University of Barcelona
Pompeu Fabra University
University of Navarra
Recommended: Countries with the Lowest cost of living in the world
Conclusion
With the help of this comprehensive guide, pick the finest solution out of all the possibilities. This is intended to assist you throughout your study abroad adventure, from selecting a country and courses to arriving at your destination. Our list of best nations for master's degree program are also  based on thorough analysis of the world's most popular master's programs.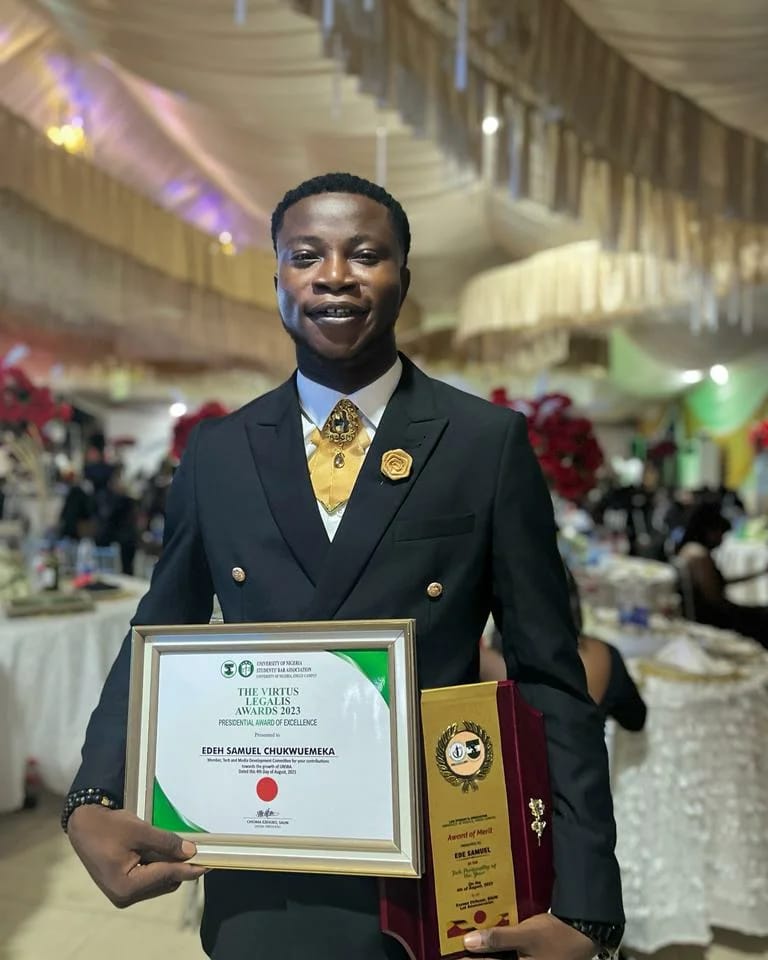 Edeh Samuel Chukwuemeka, ACMC, is a lawyer and a certified mediator/conciliator in Nigeria. He is also a developer with knowledge in various programming languages. Samuel is determined to leverage his skills in technology, SEO, and legal practice to revolutionize the legal profession worldwide by creating web and mobile applications that simplify legal research. Sam is also passionate about educating and providing valuable information to people.