Canada or UK Which Is Better?: Many issues arise while deciding to live overseas, such as "How will life be?" "Is it affordable?" "How much will be the expense?" and "How much need I earn to get by?" The number one question for individuals considering relocating to Canada or the United Kingdom is, "Is Canada a better location to live than the United Kingdom?" The answer is not as simple as you may expect.
There are numerous parallels and contrasts between Canada and the United Kingdom, with many elements to consider. In terms of education, healthcare, and employment prospects, Canada has been regarded as "welcoming," "multicultural," and having an overall "good quality of life," but how do these two nations compare?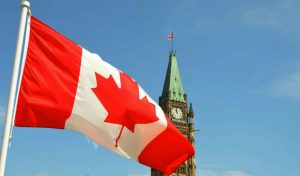 Recommended: Most beautiful countries in the world
Similarities Between UK and Canada
1. Free HealthCare: Permanent residents and citizens in both nations have access to high-quality healthcare. It's known as the National Health Service in the United Kingdom (NHS).
UK: Everyone is entitled to free primary care from General Practitioners (GPs) and nurse consultations. Anyone who is a 'ordinary resident,' or who is from outside the European Economic Area (EEA) and has an immigration status of 'indefinite right to remain,' or in other terms, a permanent resident, is entitled to free secondary care.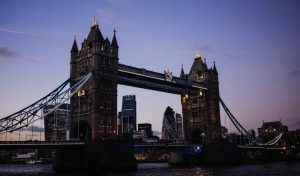 Canada: Medicare, like the NHS, is a universal healthcare system in Canada. It is open to all permanent residents and citizens of Canada and includes both primary and secondary care.
2. Free Education: Both Canada and the United Kingdom have outstanding educational systems. In reality, both nations' institutions are ranked in the Times Higher Education World University Rankings for 2021. Although postsecondary education is not free, the government funds elementary and secondary public or state education. Free schooling is available to all dependents or children of permanent residents and citizens.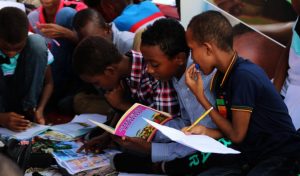 The number of educated adults in these two countries is one area where they differ. Canada has the largest percentage of educated adults in the world (56.71 percent), with the United Kingdom coming in fifth (45.74 percent).
Recommended: Countries with the best judicial system in the world
3. Diverse Communities: Both the United Kingdom and Canada have large populations of immigrants who have moved overseas in search of a better life for themselves and their families.
UK: According to the 2011 census, 13.4% of individuals in the United Kingdom (7.5 million) were born outside of the country, with 59.5 percent being Christian and 4.8 percent being Muslim. The government lists 18 different ethnic groupings and over 250 different languages spoken in the United Kingdom.
Canada: More over 20% of Canadians were born outside of the country, according to the 2016 census. 67.3 percent of the population identified as Christian, while 3.2 percent identified as Muslim. The government of Canada lists 250 distinct ethnic backgrounds and 196 different languages spoken in the country.
Also see: Best African Countries to do business in 2022
4. Four Seasons: The sizes of the United Kingdom and Canada are considerably different. In truth, Canada is 41 times the size of the United Kingdom, so you won't be limited to one sort of weather while you're there.  Although both nations may be cold in the winter, temperatures in Canada can dip far below – 40 degrees Celsius, whilst winters in the United Kingdom are significantly warmer, averaging 0-7 degrees Celsius.
UK: The United Kingdom can be fairly frigid in the winter, but it also has pleasant summer days. Snow is more frequent in the north, but it is also associated with dismal winter days packed with rain. Summer temperatures range from 15-25 degrees Celsius, making it a very nice time to visit. These temperatures, however, have been rising over time and can reach as high as 38 degrees Celsius. Summers in the United Kingdom, on the other hand, are brief. Temperatures range from 5-15 degrees Celsius in the spring and fall.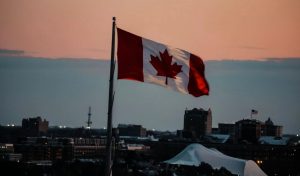 Canada: The climates of Canada, the world's second-largest country, are diverse. The majority of Canada has a continental climate, although winters in the interior, particularly in the Prairie provinces, may be brutal. During winter, the average daily temperature is approximately -15 degrees Celsius, whereas in the summer, the average daily temperature is between 25 and 30 degrees Celsius. Temperatures in certain inland areas can reach 40 degrees.
Recommended: How to start a business with small capital and be successful
5. Multicultural Menus: With both nations' diverse cultures, it's no wonder that you can sample cuisine from practically every country on the planet in both Canada and the United Kingdom. Immigrants come from all over the world, and you could get a fantastic chicken vindaloo in the United Kingdom just as readily as you could in Canada.
UK: Beef wellington, shepherd's pie, fish-and-chips, falafel, kebabs, and a spicy chicken tikka masala, to mention a few, are all typical British dishes. Other less appealing dishes include haggis (sheep's pluck cooked with oatmeal and spices) and black pudding (blood sausage). Food in the United Kingdom has a worldwide flavor, with influences from India, Italy, China, the Mediterranean, America, and North Africa.
Canada: Nothing compares to a traditional Canadian breakfast. We're talking about pancakes and maple syrup from Canada. Canada's eating habits are mostly healthful, although there are a few stomach-busters, such as the national meal Poutine, which consists of fries, curds, and gravy. Canada also has a diverse range of cuisines. Although French cuisine is prevalent, food from all over the world, including European, Asian, American, and North African influences, may be found. This implies that no matter your location in Canada or where you came from, you will be able to satisfy your hunger.
Recommended: 5 Countries in Africa where snow falls currently
Differences Between UK and Canada (Country Comparison)
1. Friendly: Canadians are well-known for being among the world's kindest people. Canadians pride themselves on being kind and accommodating. In fact, Canadians are so generous and apologetic that the Apology Act was enacted to prevent them from committing themselves in a felony by apologizing!
Canadians are unquestionably the best in this category. It's not that folks in the United Kingdom aren't friendly; they just aren't as friendly as Canadians.
2. Beautiful Landscapes: Even though the UK has many beautiful landscapes, including the Lake and Peak Districts, as well as rolling farmland, the beauty and huge rolling scenery that Canada has to give simply cannot be compared.
There are 48 national parks in Canada, over a million rivers and lakes, and the world's longest coastline to explore. Explore the magnificent Canadian Rockies or see the Northern Lights, a natural phenomena.
Recommended: Differences Between Totalitarianism and Fascism
3. Better Job Outlook: Both the United Kingdom and Canada provide incredible chances for foreign employees to advance their careers, however Canada provides more options in specific industries than the United Kingdom.
The unemployment level in Canada is now at 7.5 percent, the lowest level since January 2020. Even though the unemployment level in the United Kingdom is lower, at 4.8 percent, there are a few areas where Canada outperforms the United Kingdom in terms of job trends and prospects.
4. Business: Canada ranks number ten in the world for business abilities, based Harvard Business Review. If you're an investor trying to expand your firm, Canada is a terrific place to start. Canada is not only ideally positioned in terms of travel time, but it also offers attractive corporate tax advantages to encourage companies to expand and get sustainable.
Also see: Most profitable skills to learn in 2022
5. Tech & Data: Canada is known across the world for its technological advancements and is always on the lookout for bright technologists. Ontario and British Columbia, for example, have dedicated tech draws to assist expedite the visa application process. Data is another rising area in Canada, and people with data science knowledge and skills will remain to be in high demand.
You may be eligible for a quick visa application through the Global Talent Stream if you are extraordinarily brilliant and experienced. Banking industries, for example, are undergoing big transformations and are seeking data developers and robotics experts.
6. Lower Crime Rate: While there will always be crime everywhere you travel, Canada boasts a 23 percent lower crime rate than the United Kingdom. ​In comparison to Canada, the United Kingdom has recorded 33% more burglaries, 22% more attacks, 30% more homicides, and 28% more racial violence. Canada is among the world's most tolerant and accepting countries, and it shows.
Recommended: Money or Love, Which is More Important? Answered
7. Better Air Quality: The quality of air in Canada ranks among the top in terms of quality of life, and it is one of the contributing factors to this position. Many countries are concerned about pollution, but Canada is determined to become one of the top G7 countries in terms of innovation and sustainability.
Canada has a very high air quality, according to IQAir, with an average score of 30. With an average score of 34, the UK is likewise regarded as having decent air quality. However, air quality in the United Kingdom remains a source of worry, since quality levels are frequently found to exceed regulatory standards.
Recommended: How to properly start a debate
Canada or UK, Which Is Better to Study, Work, Live or Immigration? Answered
Canada is proving to be a more appealing option for immigrants than the United Kingdom, owing to its political stability. Your monthly spending will be slightly higher than in the UK due to high food and housing costs. However, eating out is less expensive, and others may argue that the somewhat greater expense of living is well worth the wonderful lifestyle that Canada offers. At the end of the day, you'll have more money and more opportunity to do activities that you like.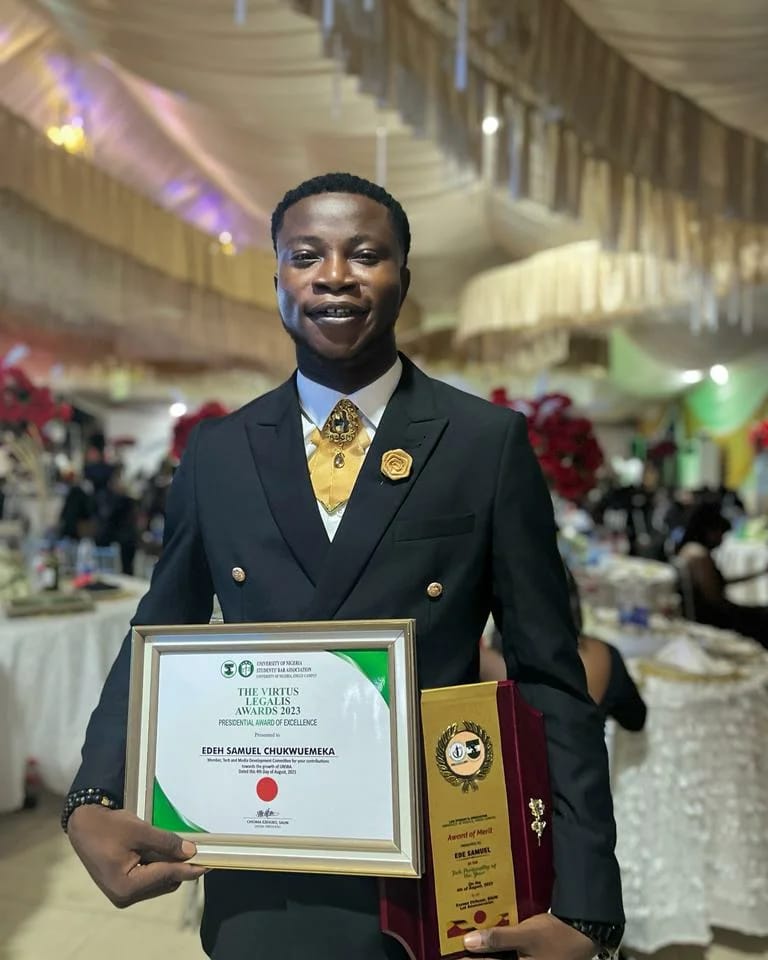 Edeh Samuel Chukwuemeka, ACMC, is a lawyer and a certified mediator/conciliator in Nigeria. He is also a developer with knowledge in various programming languages. Samuel is determined to leverage his skills in technology, SEO, and legal practice to revolutionize the legal profession worldwide by creating web and mobile applications that simplify legal research. Sam is also passionate about educating and providing valuable information to people.