How to start a law firm in india: The practise of law calls for extensive knowledge and skill. In India, opening your own legal business is a difficult yet rewarding endeavour. To establish a successful legal company in India, one must put in a lot of effort, devotion, and determination. You may become the proud proprietor of a reputable legal practise in India with the appropriate advice.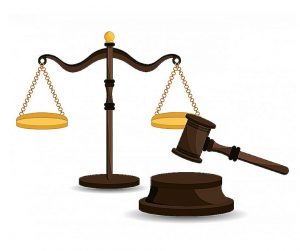 You should investigate Indian laws and rules pertaining to the practise of law as well as the local competitors before opening your own law office. Additionally, think about the services you want to provide before choosing a business structure and plan. You may establish a prosperous law practise in India that offers its clients top-notch legal services if you put in the effort and commitment.
Recommended: Most Difficult Exams in the World
Qualifications needed to start a law firm in India
a. An individual must be at least 21 years old.
b. The individual should earn a legal degree from any university, provided that it is acknowledged by the Bar Council of India, and;
c. A person has to be registered with the Indian State Bar Council.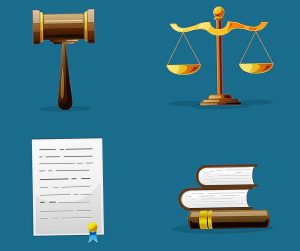 Factors to Consider Before Opening a Law Firm in India
a. The number of solicitors you wish to deal with, their responsibilities, and their areas of specialty.
b. For the legal firm's start-up costs and to survive the first few months of operation, funding will need to be acquired from loans or savings.
c. As the owner, you might wish to think about registering the company's trademark to safeguard the name.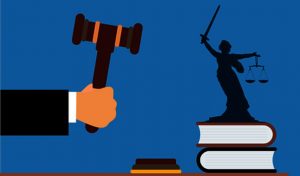 Recommended: Which is better visa or mastercard?
The steps involved in registering a law firm in India
Before you begin the process of establishing a law firm, you should consider the optimal structure and registration for you and your specific circumstances. All members of a law firm must be registered with the State Bar Council as practising solicitors in order to be able to register the business.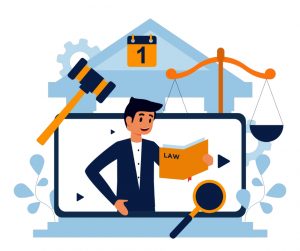 Legal structures in India generally fall into one of three categories:
a. Sole Proprietorship
b. Partnership
c. Partnership with Limited Liability
Recommended: Highest Paying Programming Jobs
Sole Proprietorship
In the Indian legal market, a sole proprietorship is not advised since the BCI often imposes certain restrictions on such legal firms. Going with an LLP (Limited Liability Partnership) is encouraged since it offers more flexibility and lets you exercise your own control.
One of the simplest business structures under which a company may be run is the single proprietorship. This is not an official body. A individual who owns a firm and is liable for all of its obligations is referred to as a lone proprietor. In India, there is no legal process for setting up a sole proprietorship law firm.
Before you may open your legal practise as a sole proprietorship, you must open a bank account in that name and obtain the required licences. You will require for this,
a. Service tax registration,
b. a letter from CA outlining the nature of the company
c. firm's name and address on letterhead
d. stamp with the proprietor's name,
e. ID and address evidence for the owner, as well as proof of the office location if a different ownership address.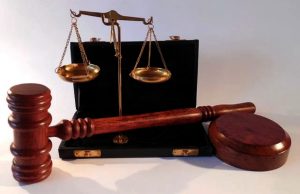 Recommended: How To Become a Successful Lawyer
Partnership
Law firms can also be established as partnerships. The Indian Partnership Act of 1932 governs partnership businesses in India. Since there are no consequences for not registering, a partnership firm is not required to do so. This type of firm can be registered both during and even after establishment. You must submit an application to the local business registrar of the company in order to register.
This will include:
a. The firm's name
b. Name of the location where the firm is located,
c. the date that partners joined the firm,
d. partners' full names and addresses,
e. the firm's duration.
f. Registration Request in Prescribed Form I,
g. Specimen of Affidavit duly completed,
h. certification of the partnership agreement,
I. As evidence of ownership, the lease or rental agreement must be shown.
If all of these conditions are satisfied, the Registrar will issue the Law Firm's Certificate of Registration.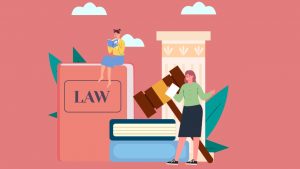 Recommended: Most Dangerous People In the World
Limited Liability Partnership (LLP)
A partnership in which some or all members have restricted obligations is known as a limited liability partnership (LLP). The company has characteristics of both partnerships and corporations. Each partner in an LLP is not responsible for the carelessness or wrongdoing of another partner. You must first apply for a Designated Partner Identification Number (DPIN) and afterwards get a Digital Signature Certificate (DSC) in order to create an LLP.
After you have submitted your DSC application, they will request a distinctive name for the LLP Firm, which will be used when you submit your incorporation paperwork to the Ministry of Corporate Affairs (MCA). The Certificate of Incorporation would be approved at the conclusion of this procedure. After that, the Ministry of Corporate must authorise the name of the LLP. A registered Tax Account Number (TAN) and Permanent Account Number (PAN) are additional requirements for any LLP.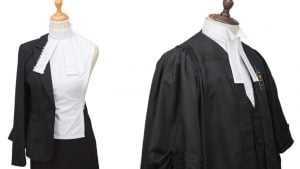 Note: Although registration is not always required, it does grant a law firm and its partners some privileges.  The advantages and disadvantages of each legal system as well as the registration processes vary. It is crucial to take these considerations into account while deciding on the best legal structure for your company. Depending on the type of ownership structure you select for your company, management, finances, tax obligations, and other duties may also change. Reach out to us right away for additional information and to see how we can assist.
Recommended: How To Become a Better/Best Version of Yourself: 14 Tips
Here are some hallmarks that might help you launch a profitable yet distinctive legal firm in India.
1. Focusing Ideas: Choosing a specialty, then honing down on it and broadening your appeal, is the first step in opening a legal company in India. Initially, choose to concentrate on a single topic of law. A legal firm cannot function as a collection of separate practises with no communication between them. When different practises simply coexist under one roof, internal rivalry, work hoarding, jealously, and distrust grow. A focus is essential for successful legal companies, and each attorney should gain specialised knowledge in line with the firm's goals.
2. Build a website for law practise: Making a website may help you instantly establish trust, which has immediate short-term benefits. A potential client is more comfortable when you have a website that highlights your expertise and practise abilities than they would be with only a word-of-mouth reference.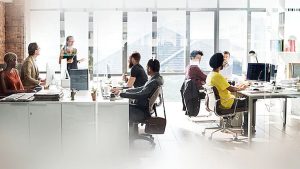 Recommended: Richest Companies In Nigeria
3. Build a Team: Avoid appointing someone to a post. Hire someone to join a team that will aid in the expansion of your company. Make it a family affair. Hire wisely and have faith in your gut.
4. Leadership: Most legal companies in trouble have poor or ineffective leadership. Effective leadership entails taking the time to clearly state the firm's aims and objectives and inspiring the partners and staff to support them. The focus of the company must be established and maintained by executives who exert leadership. Leaders need to resist the urge to elevate oneself above others.
Recommended: Countries with the worst education system in the world
Conclusion
Although registration is not required, doing so confers certain privileges on the company and its partners that an unregistered firm does not. When determining the legal form of a firm, there are important considerations that must be made because each structure has a distinct registration process.
Even the best attorneys find it difficult to run and expand a profitable law practise in today's cutthroat legal market. Asking for guidance and mentoring from seasoned experts may help you through every stage of the process whether you're trying to launch your own practise or expand your current one.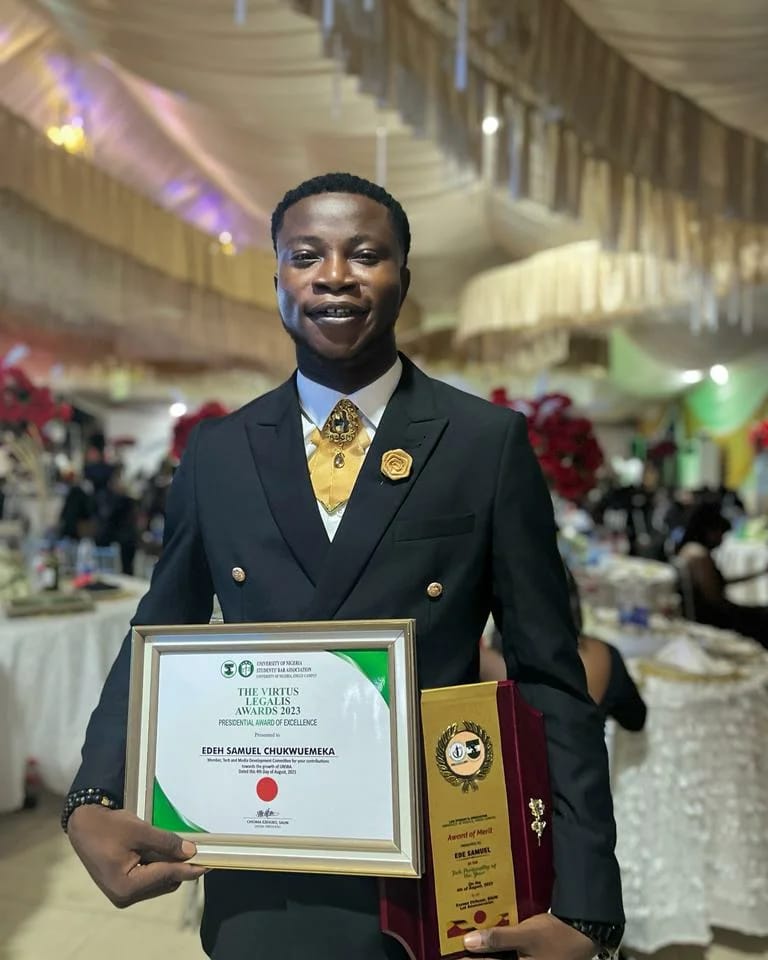 Edeh Samuel Chukwuemeka, ACMC, is a lawyer and a certified mediator/conciliator in Nigeria. He is also a developer with knowledge in various programming languages. Samuel is determined to leverage his skills in technology, SEO, and legal practice to revolutionize the legal profession worldwide by creating web and mobile applications that simplify legal research. Sam is also passionate about educating and providing valuable information to people.