Best Engineering Courses with high salary: Many question has come up, asking about how much engineers make and which field of engineering earns most. On a general note, the salary of an engineer averages the average salary of some other profession if not many of the profession. This is as a result of the fact that engineering jobs requires lots of technical skills and these skills are in very high demand as the industries today rely greatly on technology.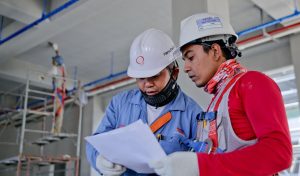 On a close observation, we notice that the salaries of engineers differ according to their fields, this is as a result of the fact that they do different things and the work demand is higher in some aspects.
Recommended: Most difficult areas of Law Explained
Best and Highest Paying Engineering Courses/Decrees
1. Environmental engineering: Environmental engineering is one of the professional engineering discipline that entails broad scientific topics like mathematical, chemistry, biology, geology, ecology, hydrology, microbiology, hydraulics. They provide solution which would protect and improve the lives and health of living organisms and the quality of the environment is also improved. Environmental engineering is a sub-discipline of chemical engineering and civil engineering.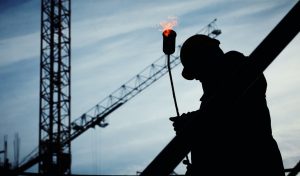 This field of engineering is a great and lucrative career path for someone who is zealous about protecting the environment (earth) and maintaining the soil, water, and air quality. Being related to civil and chemical engineering, a bachelor's degree in any of these fields is what a person requires to enter this profession. An environmental engineer earns a median pay of $87, 000- $140, 000 per annum.
2. System engineering: This filed of engineering is an interdisciplinary field of engineering and engineering management, meaning it involves other forms of discipline. It lays its focus on how to design, integrate and manage complex systems over their life cycles.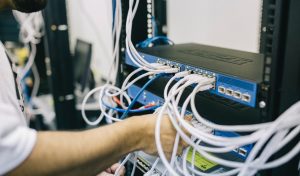 System engineering makes use of the principles of system thinking to organize its body of knowledge. The individual outcome which is known as the engineered system, can be defined as the combination of various concepts which work in synergy in other to collectively perform useful function. System engineers maintain and manage technological systems, electro-mechanical products within an organization. They earns a pay of $60, 000 – $75, 000 per annum.
Also see: Top Tech Companies in Africa 2022
3. Biomedical engineering: Biomedical engineering also known as Medical Engineering can be defined as the application of engineering principles and its design concept to Medicine and in Biology, for the purpose of health care. Biomedical engineering, traditionally known as bioengineering, makes the name bioengineering to also refer to biological engineering.
This field of engineering works to close the bridge between medicine and engineering and this is done by combining the design and the problem solving technics of engineering with medical biological science to improve health care treatment. These includes monitoring, therapy and diagnosis.
Biomedical engineering became of high demand during the 2020 pandemic, but with this form of engineering, the payment goes up when the demand is higher than the supply. They earn $50,600 – $92,200 per annum.
4. Chemical Engineering: This form of engineering involves the study of design and operation of chemical plants and also the methods of improving its production. It also includes the development of economical commercial processes to change raw materials into products that are useful in the society.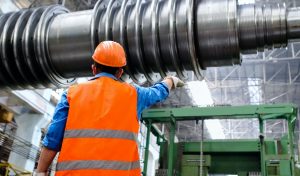 A chemical engineer should expect a start off with about 65k per annum, however, this differs from one country to another. Therefore, if your plan is to work in another country, their price range should be considered, but on a normal circumstances, a chemical engineer could earn from $65,000 -$116,000.
Chemical engineering is a broad part of engineering which involves; pharmaceuticals, energy, food, drinks, oil and gas, plastics, etc. you just have to choose a niche and settle with it.
Also see: Differences Between an Introvert and extrovert
5. Petroleum Engineering: Petroleum engineering is a field of engineering which deals with anything related to hydrocarbon production, this can either be crude oil or natural gas. Exploration and production, falls within the sector of oil and gas industry.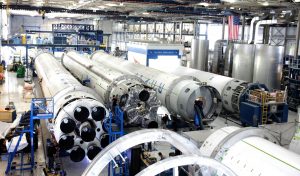 In the oil and gas sector, petroleum engineering and earth scientists are the two main discipline required and they focus on maximizing economic recovery of hydro carbon from the surface reservoirs rock, meanwhile, petroleum engineering centralizes on the estimation of recovering a reasonable volume of these resources using professional and technical methods to extract them. A petroleum engineer earns $100,000 and more per annum. It is no doubt that this is a very lucrative field of engineering.
6. Big-Data Engineering: With the rate in which technology is evolving in this age, organizations have a truck load of data that always needs sorting out. This is the point where the Big Data engineers step in, they create the infrastructure to collect, manage, store and analyze the data, making it easy for the company to access.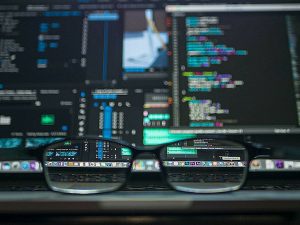 For one to practice in this field, a degree in computer science or a good number of experience in software engineering. Big data engineering earn $140,000 – $180,000 per annum.
Also see: Advantages and Disadvantages of Being a Lawyer
7. Nuclear Engineering: This is a branch of engineering that is interested in the application of breaking down atomic nuclei or in combining them, or working with the application of sub-atomic process with regards to the principle of nuclear physics.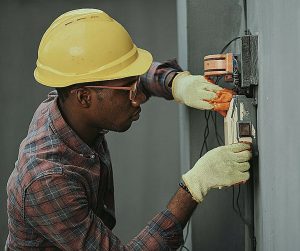 Nuclear infusion involves the design, interaction and the maintenance of components and systems like power plants, weaponry and reactors. They also study the medical and other application of radiators. Nuclear engineers are responsible for directing most of the operations of nuclear energy facilities safely.
This field of engineering are also highly sort after and employees are taken whether you have a bachelor's degree or not in nuclear engineering however, it is a risky field. Their payments ranges from $67,000 – $118,000 per annum.
8. Aerospace Engineering: Trying to build a career in aerospace engineering involves doing and having a wide array in development tasks and in engineering. The development tasks involves and starts from the designing of various range of aircraft to missile manufacturing.
This field of engineering is the field that has its primary base and concern on the production of air planes and space craft. Here, the engineer's just find a niche and settle with it as it is also a broad field. The engineers earn $58,000 – $107,900 per annum.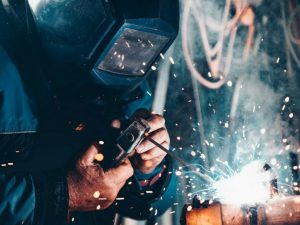 Also see: Advantages and Disadvantages of Being an Entrepreneur
9. Computer Engineering: This field of engineering is one of the most common and at our finger tips that most of the things we use on our gadgets were produced by them. Computer engineering involves the combination of electrical engineering and computer science in creating computer software and hardware.  Computer engineers earn from $58,800 – $112,600 per annum.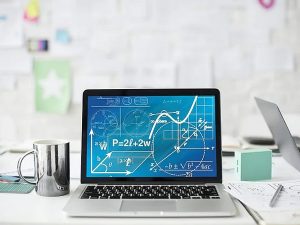 A computer engineer is in charge of a company's computer hardware and software structure development. Computer software developers assist with commercial apps that can be run on a computer or smartphone. They'll be in charge of teaching employees how to use software to achieve their objectives and upgrading it to improve its functionality.
Hardware engineers acquire ownership of the machine itself, allowing them to fix broken parts and install add-ons that may benefit the user. To work in this position, you must have a bachelor's degree. A bachelor's degree in computer engineering, electrical engineering, or computer science, as well as appropriate internship experience, can help you stand out. Working in higher-level roles requires a Professional Engineering (PE) license.
10. Electrical Engineering: Electrical engineering involves the study, design, and application of equipment's, systems, and systems which use electrons, electricity and electromagnetism.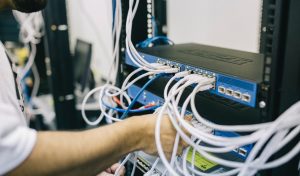 Regardless of people's opinion about this field, it is an exciting career which gives access to cutting-edge technologies. However, anyone who is interested in this field needs to keep up with all technological advancement with regards to the field. Electrical engineers earn from $55,000 – $105,000 per annum.
Recommended: Best Law Schools in the world 2022
11. Data Engineering: With technology rapidly growing, businesses are faced with massive amounts of data to sort through. Big data engineers build the infrastructure that allows a corporation to manage, acquire, store, and analyze data. This employment frequently necessitates a computer science degree or at least extensive software engineering expertise.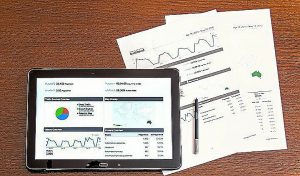 Engineers with a background in software development can utilize their skills to protect data from unauthorized access. To work in this position, you must have a bachelor's degree. A bachelor's degree in computer science or information technology, as well as related internship experience, can help you stand out. Working in higher-level roles requires a Professional Engineering (PE) license.
Recommended: How To Choose A Career Path: Top 10 Career Guides 
Conclusion
Regardless of all the fields mentioned above in this article, it does not exclude the fact that other fields of engineering earns a good payday. Therefore which ever field you choose and want to go for, with hard work, a rewarding career would be made out of it.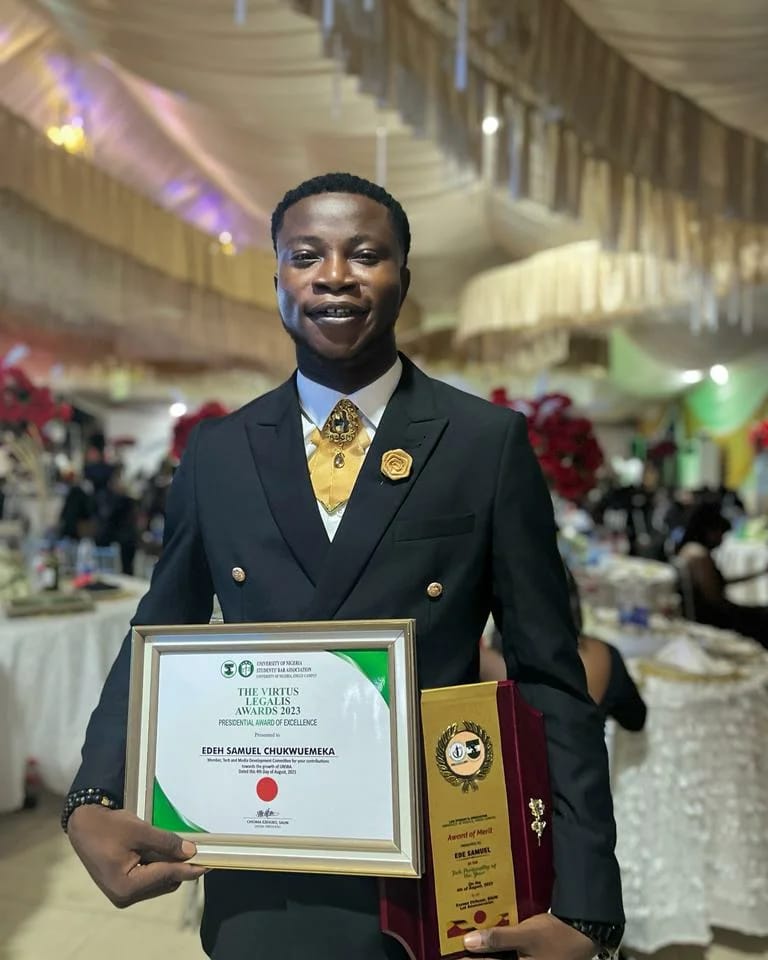 Edeh Samuel Chukwuemeka, ACMC, is a lawyer and a certified mediator/conciliator in Nigeria. He is also a developer with knowledge in various programming languages. Samuel is determined to leverage his skills in technology, SEO, and legal practice to revolutionize the legal profession worldwide by creating web and mobile applications that simplify legal research. Sam is also passionate about educating and providing valuable information to people.