If you are an aspirant of the prestigious University of Port Harcourt (UNIPORT), i am happy to announce to you that UNIPORT has finally release her 2019/2020 Post UTME form to the general public. This was corroborated in a publication made by the university this week.
Consequently, candidates who applied for admission into the university of Port Harcourt, made the university their first choice and score above 180 in the just concluded JAMB examination are advised to quickly purchase UNIPORT UTME form as soon as they can.
However, before you rush to purchase the form, kindly go through the article for instructions on how to apply and pass UNIPORT post UTME examination this year.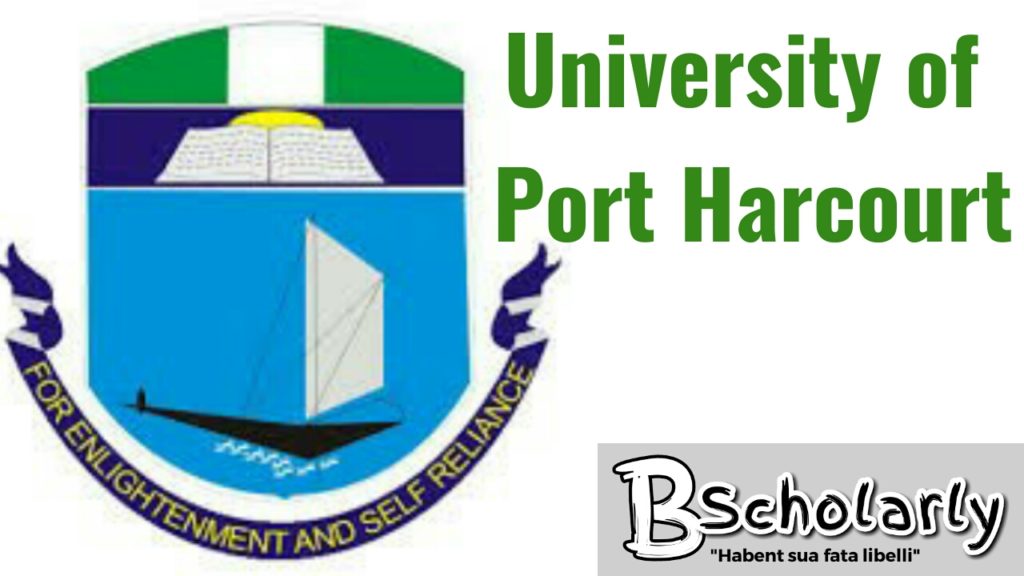 Also read:
Is UNIPORT 2020 post UTME form out?
No! The management of the university of Port Harcourt (UNIPORT) has not yet released 2020 post UTME form for aspirants to purchase. This is as a result of the ongoing Corona virus pandemic that has stopped all school activities in Nigeria.
Nonetheless, I strongly believe that the university will release it as soon as the pandemic ends. So, aspirants of UNIPORT are advised to continue reading their until when the university receives it.
How much is UNIPORT post UTME form
The price for UNIPORT post UTME form is just N2,000 (two thousand Naira only). This money is supposed to the paid to the management of UNIPORT is through bank transaction (with RRR) or Credit card.
Also read:
Best Universities To Study Law In Nigeria 2020
Best Universities To Study Medicine In Nigeria 2020
Eligibility for UNIPORT post UTME examination
Not everyone that simply apply for UNIPORT post UTME examination is eligible for the examination. According to the management of the institution, below are the candidates that can apply for the just released UNIPORT form:
Candidates who scored up to 180 in the just concluded 2020 examination.
Candidates with at least 5 Credit grades (C) in 5 different subjects (Including English language and mathematics) in their O'level results.
If you are one of the candidates with the above qualifications, then you are eligible to apply for UNIPORT post UTME in 2020. However, those that lacks any of the above are not advised to purchase the form or follow the steps below.
Also read: See the latest news and updates from the University of Port Harcourt 2020
How to apply for UNIPORT post UTME form
Kindly follow the steps below to apply for UNIPORT post UTME form online:
Step 1: Follow the link below to access UNIPORT post UTME website HERE. Enter your UTME Registration Number and confirm pre-loaded UTME details.
Step 2: Print out Payment Slip
Step 3: Proceed to any of the following Banks with Remita platform
ACCESS BANK PLC
ECOBANK PLC
FIDELITY BANK PLC
FIRST BANK PLC
FCMB, UBA PLC
UNIPORT-CHOBA MICROFINANCE BANK
Step 4: Make payment of N2,000.00 only.
Step 5: Obtain a Remita receipt showing an Access Code from the Bank Teller confirming the payment.
Step 6: Proceed back online and Login with your UTME Registration Number and the Access Code on the payment slip.
Step 7: Complete the Form online as requested and Upload your passport photograph with red background not more than 1 x 1 inch.
Step 8: Click on the "submit button" and print Photo Card for the Screening Exercise clearance
Note the date and time of Screening on the Photo Card.
If you successfully follow step 1 – 8, then you have successfully applied for UNIPORT post UTME for this year.
How to pass UNIPORT post UTME examination
As you already know, UNIPORT is one of the top schools in Nigeria and passing their post UTME examination is not an easy task. Nonetheless, I have been able to compile some tips that that go a long way to help you pass the examination. I recommend that you read my article on how to pass UNIPORT post UTME form HERE.
Alternatively, you can watch the video below for more details on how to pass post UTME examination of any institution in Nigeria.
Materials Needed for UNIPORT Post UTME Screening Exercise
Candidates are required to come with the following:
A clear copy of the Photo Card printed online and pen.
A photocopy of O'Level Examination Certificate(s) (WASCE, GCE, NECO, NABTEB) and Birth Certificate or Affidavit of Age Declaration.
Also read:
Most populated universities in NIGERIA
UNIBEN departmental cutoff marks for 2020/2021
Notice to candidates that applied for UNIPORT post UTME examination
Inconsistency in name or picture on Photo Card will not be acceptable to the University and may lead to disqualification of affected candidates. In other words, candidates' names on their O'Level Certificates, UTME results and other registration documents must be the same.
Candidates must be at least sixteen (16) years of age by October, 2020 to be eligible for the exercise.
Mobile Phones, Ipad, Ipod, Walkman and similar gadgets or any extraneous materials will not be allowed into the Screening Venue and its environs.
Candidates must report to the designated Screening Venues at the time scheduled on the Photo Card or risk disqualification.
PARENTS AND GUARDIANS, AS WELL AS UNINVITED SECURITY AGENTS WILL NOT BE ALLOWED INTO THE CAMPUS ON THE DAYS OF THE SCREENING EXERCISE.
Also read: How many admission lists will UNIPORT release in 2020? See answer
Wrapping up:
Okay! This is all I have to say concerning UNIPORT post UTME form for now. Apparently, this article convers almost everything you need to know about UNIPORT post UTME and even how to pass the screening excellently. Make sure you use follow the instructions contained here for your own advantage.
If you want to know when UNIPORT post UTME form for 2020/2021 will be released, kindly subscribe to the newsletter below this post or subsequently check back this page. Trust me, this page will be updated as soon as UNIPORT post UTME form for 2020/2021 is out!
For now, you can ask any question or make contributions to this topic using the comment. I will be glad to hear from.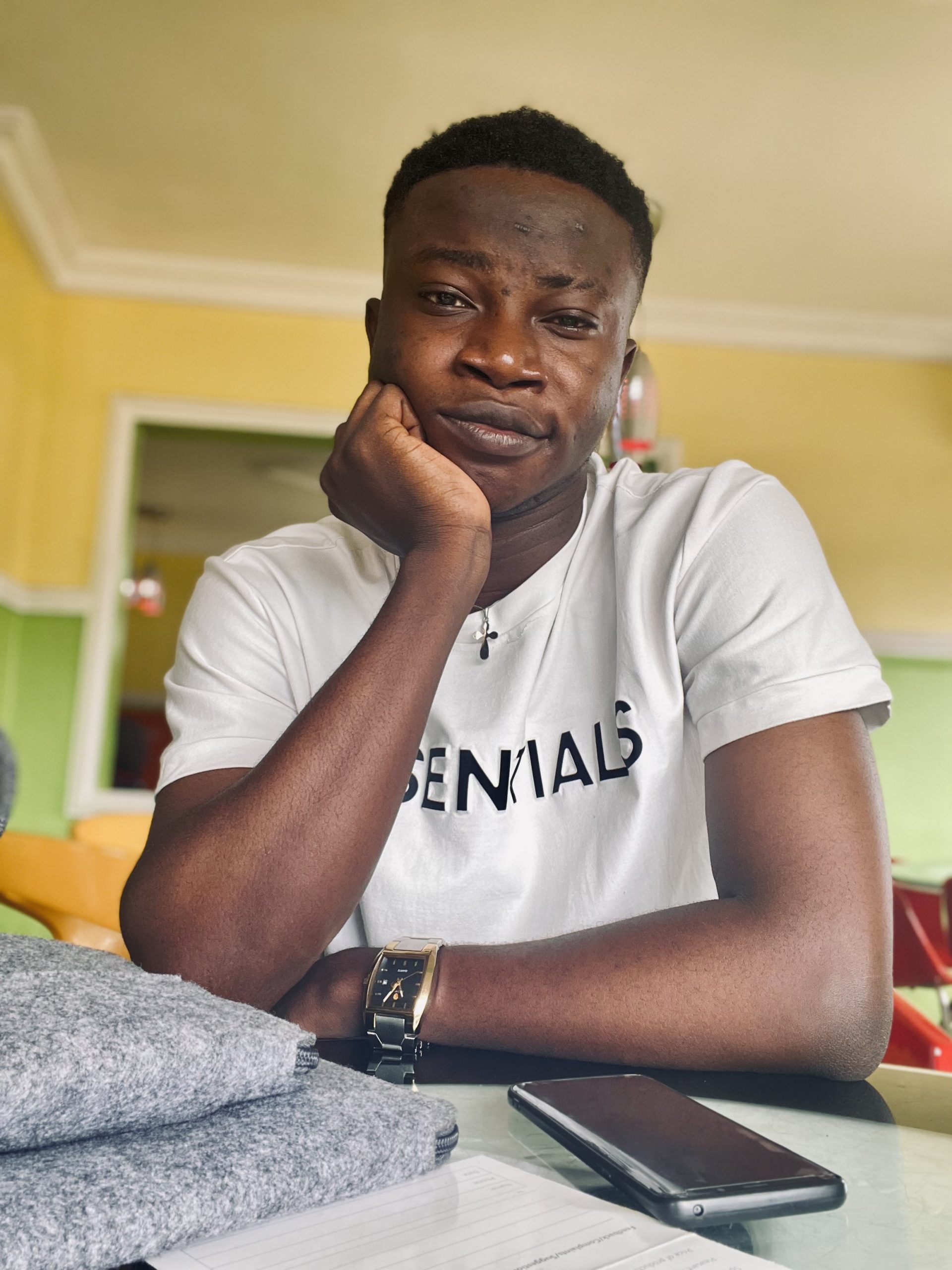 Edeh Samuel Chukwuemeka ACMC, is a Law Student and a Certified Mediator/Conciliator in Nigeria. He is also a Developer with knowledge in HTML, CSS, JS, PHP and React Native. Samuel is bent on changing the legal profession by building Web and Mobile Apps that will make legal research a lot easier.