This is to inform the general public that the prestigious Ambrose Ali University (AAU) has officially release her 2019/2020 departmental cutoff mark. Notice on the just released AAU departmental cutoff marks was made to the public via the university's website (www.aauekpoma.edu.ng) in September 2019.
In light of this candidates who applied for admission in Ambrose Ali University (AAU) are advised to assiduously go through the departmental cutoff mark below.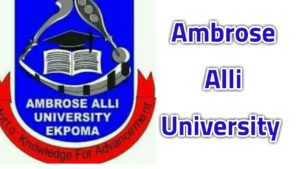 For those who don't know what AAU departmental cutoff mark is all about, note that AAU departmental cutoff marks are the minimum score given by the administrators of AAU for admitting students into her various faculties.
Thus, if you do not score up to the departmental cutoff for your course, it is most likely that you will not be offered admission into the university.
Must read:
AAU School Fees For 2020/2021 Academic Session
Does AAU accept second choice candidates for admission? See answer here
How many admission list does AAU releases every year? See answers
See the most populated universities in Nigeria 2019
UNN departmental cutoff marks for 2019/2020 session is out! Check it out!
Is AAU cutoff mark for 2020/2021 session out?
No! The prestigious Ambrose Alli University (AAU) has not yet released her 2020/2021 departmental cutoff marks. Nevertheless, I believe the cutoff mark will be out before the end of August 2020 if the current pandemic does not continue till that time.
So, if you want us to inform you whenever the cutoff mark is officially released, kindly subscribe to our newsletter below this post. Alternatively, you can keep on checking this page from time to time to know when they will be officially released.
Also read: Find out where your fundamental human rights are in the constitution
AAU General Cutoff Mark for Admission
Due to the ongoing Corona virus pandemic that has pinned down almost every sector of the Nigerian Economy, the Joint Admission and Matriculation Board (JAMB) held, on the 28th of June 2020, that for 2020/2021 academic session, the general cutoff mark for every university in Nigeria is 160 while polytechnic is 120.
This decision was reached at the end of JAMB 2020/2021 policy meeting with institutions in Nigeria. Below is a confirmation:
Following from that, AAU general cutoff mark for 2020/2021 is 160. But it should also be noted that this figure is not final currently because, the management of AAU is at discretion to increase the cutoff mark for professional course like Law, Medicine etc.
Accordingly, AAU cutoff mark is also one of the requirements to register and participate in AAU post UTME examination. Thus, candidates who did not have up to 160 in 2020, may not be offered admission into AAU this session.
I enjoin you to kindly watch the video below to understand the difference between AAU official cutoff marks and AAU JAMB Cutoff mark
AAU cutoff marks for 2019/2020 academic season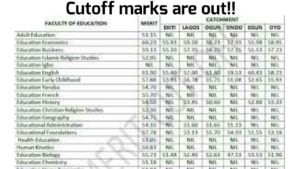 FACULTY OF ARTS
English – 50
History and International Studies – 40
Modern Languages – 40
Philosophy – 40
Religious Studies and Cultural Management – 40
Theatre & Media Arts – 50
FACULTY OF ENGINEERING & TECHNOLOGY
Civil Engineering – 50
Elect/Elect. Engineering – 60
Industrial & Production Engineering – 50
Mechanical Engineering – 50
FACULTY OF AGRICULTURE
Animal Science – 40
Agric. Econs/Extension – 40
Crop Science – 40
Soil Science – 40
FACULTY LIFE SCIENCES
Biochemistry – 50
Botany – 40
Human Nutrition & Dietetics – 40
Microbiology – 50
Zoology – 40
COLLEGE OF MEDICINE
Anatomy – 50
Med. Lab. Science – 60
Physiology – 50
Nursing – 65
Medicine & Surgery – 70
EDUCATION
Curriculum and Instruction – 40
Educational Foundation & Management – 40
Guidance and Counseling – 40
Library and Information Science – 40
Human and Kinetics Health Education – 40
Voc. & Technical Education – 40
FACULTY ENVIRONMENTAL STUDIES
Architecture – 50
Building – 40
Fine & Applied Arts – 40
Geography & Environmental Management – 40
FACULTY OF LAW
FACULTY OF MANAGEMENT SCIENCES
Accounting – 50
Banking & Finance – 50
Business Administration – 50
Public Administration – 50
FACULTY OF PHYSICAL SCIENCES
Computer Science – 55
Chemistry – 40
Statistics – 40
Mathematics – 40
Industrial Chemistry – 40
Geophysics – 40
Physics – 40
FACULTY OF SOCIAL SCIENCES
Economics – 50
Political Science – 50
Psychology – 40
Sociology – 45
Must read: See the reason why lawyers are called liars here
How to calculate AAU Aggregate score
Now that you know the required cutoff marks for all the courses in the prestigious Ambrose Ali University (AAU), i will share with you the steps to calculate your aggregate.
First of all, it is important to note that the above cutoff marks are based on the aggregate of both JAMB and Post UTME screening.
Consequently, if your aggregate is not up to the required cutoff mark for your dream course above, it means that you didn't meet the university's cutoff for this year.
Without wasting time, lets look at how you can calculate you AAU aggregate.
To calculate your aggregate, kindly divide your JAMB score by 8, divide your Post UTME score by  2 and add up the results from the two calculations.
Let me give you a practical example:
If Emeka's JAMB score is 260 and his post UTME score is 60,  below is how to calculate Emeka's aggregate:
260/8 + 60/2 = 62.5
AAU admission requirements for 2020/2021 academic session (UTME & Direct Entry)
While you are checking the official cutoff mark for admission, it is pertinent to note that AAU does not only consider cutoff marks when offering admission. Thus, to be offered admission into AAU, aspirants must meet the following admission requirements:
Candidates must make Ambrose Ali University (AAU) their first choice of institution.
Candidates must have at least 5 credits (English and mathematics inclusive) in their O'level result. Your O'level result can be your WAEC, NECO, GCE or NABTEB result.
UTME candidates must also take part in the university's post UTME screening if the examination is said to be conducted.
Candidates must have attained the age of 16 to be offered admission into AAU. If you are not up to 16 yet, you will not be offered admission.
Candidates must come with a letter of recommendation from the secondary school they graduated.
Candidates must also come with a letter of reference written by any reputable person from their community.
Failure to do any of this will mitigate your chance of gaining admission into Ambrose Ali University (AAU).
If you need more information on AAU admission requirements for all courses in 2020/2021, kindly check here. 
Okay, that is all on AAU departmental cutoff mark for 2020/2021 academic session. Don't forget to keep checking back on this page if you really want to know when AAU 2019/2020 departmental cutoff marks will be officially released.
Also read: How to become a successful lawyer in Nigeria
Well, my advised for you is that; you should apply for a change of course/institution form if your score is far below the cutoff point. However, if you know that your score is not too far or is above the cutoff point then just keep calm and pray.
It is most likely that you will be admitted into the university this year. If you still have any question to ask, do ask me using the comment section below this post.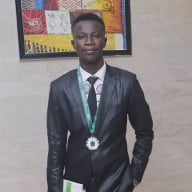 Edeh Samuel Chukwuemeka ChMC, is a Law Student and a Certified Mediator/Conciliator in Nigeria. He is also a Developer with knowledge in HTML, CSS, JS, PHP and React Native. Samuel is bent on changing the legal profession by building Web and Mobile Apps that will make legal research a lot easier.