This is to bring to the notice of the general public that the prestigious University of Nigeria (UNN) has release her 2019/2020 departmental cutoff marks. Notice on the just released UNN departmental cutoff marks was made via the university's official website at www.unn.edu.ng.
In light of the information, student who took the just concluded UNN post UTME screening should scroll below this page and check the cutoff mark for their courses.
ALSO READ: Latest News on UNN Merit Admission List
For those who do not actually know what UNN cutoff mark is all about; it is the stipulated score fixed by the management of UNN for admitting students into the faculties and departments of the Institution.
If you are not able to meet up to the cutoff mark by UNN for the year, then you have a slim chance of getting admitted into the university.
Kindly check my video below for more details about JAMB and University cutoff mark in Nigeria. Trust me; you really need to know this! 
IS UNN CUTOFF MARK FOR 2020/2021 OUT?
No! The University of Nigeria, Nsukka (UNN) has not yet release her 2020/2021 departmental cutoff marks. UNN usually release her cutoff in August/September of every year.
I enjoin you to save this page and make sure you check back because the cutoff marks will be published here whenever they are officially out!
Meanwhile, you can still check below this page to see UNN cutoff marks for last year (2019/2020).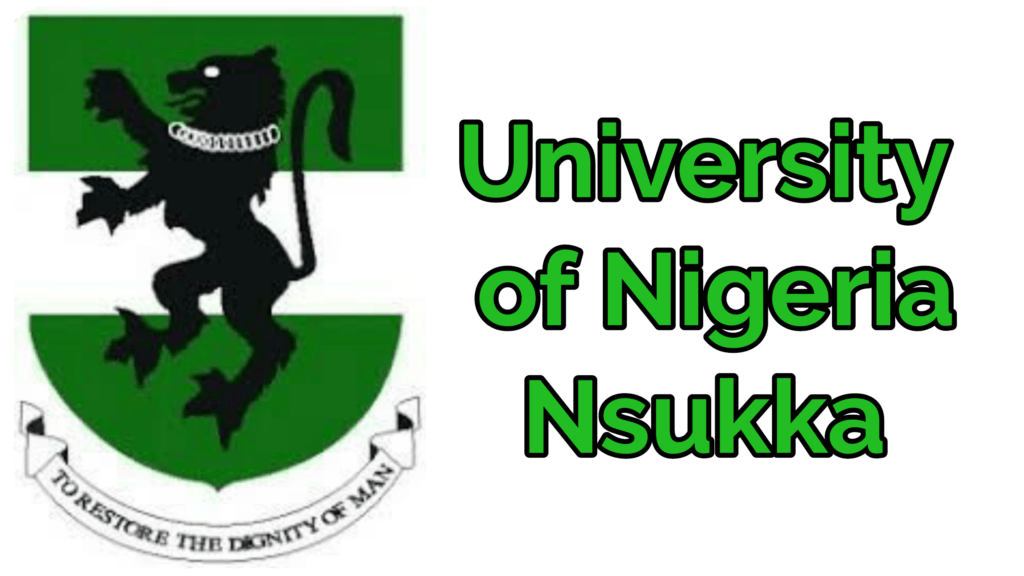 UNN General JAMB cutoff mark for Admission
Based on the last JAMB policy meeting held on the 28the of June, 2020, JAMB official cutoff mark for all universities in Nigeria is 160, polytechnic is 120 and colleges of education is 100. Nonetheless, universities can slightly change the cutoff mark for some course.
The Joint Admissions & Matriculations Board has announced 160 & above as the national minimum cut-off mark for 2020 admissions into public universities,120 and above as approved cut-off marks into Polytechnics and 100 & above for both Colleges of Education & Innovation Enterprise pic.twitter.com/xPmLZ6JM00

— NTA News (@NTANewsNow) June 17, 2020
In light of the above, UNN JAMB cutoff mark for 2020 is 160. This actually means that before any aspirant of the institution can apply for the impending post UTME examination, he/she must have at least, 160 in JAMB UTME examination.
For professional courses like medicine, law or pharmacy, UNN is likely to increase the cutoff mark to at least, 200. Note that if this increase is made, the university may not make it public. Only few students of the university can disclose it to you.
UNN DEPARTMENTAL CUTOFF MARKS FOR 2019/2020 ACADEMIC SESSION
FACULTY OF AGRICULTURE
Agric Economics – 227
Agric Extension – 201
Animal Science – 202
Crop Science – 206
Soil Science – 205
Fst – 227
Home Science – 200 (verified) 
Nutrition and Dietetics – 247
FACULTY OF ARTS
Archaeology & Tourism – 200 (verified)
English and Literary Studies – 263 (verified) 
Fine and Applied Arts – 260
Foreign Languages – 200 (verified) 
History and International Studies – 259
Linguistics and Nigerian Languages – 225 (Verified)
Mass Communication –256 (Verified) 
Music – 255
Theatre and Film Studies – 254
Combined Arts – 201
FACULTY OF LAW
FACULTY OF MEDICAL SCIENCES
Medicine – 323 (Verified)
FACULTY OF PHARMACEUTICAL SCIENCES
Pharmacy – 293 (verified)
FACULTY OF BUSINESS ADMINISTRATION
Accountancy – 252 (verified)
Banking & Finance – 226 (verified) 
Marketing – 207
Business Management – 233
FACULTY OF DENTISTRY
Dentistry – 282 (verified)
FACULTY OF ENGINEERING
Agric & Bioresources Engineering – 204
Civil Engineering – 248
Electrical Engineering – 242
Electronics – 232
Mechanic Engineering – 242
FACULTY OF BIOLOGICAL SCIENCES
Biochemistry – 248
Botany – 198 (verified)
Combined Biological Sciences – 210 (Verified)
Microbiology – 235 (verified) 
Zoology – 207
FACULTY OF EDUCATION
Adult Education – 200
Education Art – 251
Education Chemistry – 203
Education Social Sciences – 245
Agric Education – 205
Business Education – 220
Guidance & Counselling – 263
Health Education – 206
Home Economics Education – 229
Industrial Technical Education – 236
Library and Information Science – 225 (verified)
Science Education – 200
FACULTY OF ENVIRONMENTAL STUDIES
Architecture – 226
Estate Management – 201
Geoinformatics & Survey – 200 (verified)
Urban and Regional Planning – 210
FACULTY OF HEALTH SCIENCE &TECHNOLOGY
Radiography – 266
Medical Rehabilitation – 258 (verified) 
Nursing – 286 (verified) 
FACULTY OF PHYSICAL SCIENCES
Computer Science – 236 (verified) 
Geology – 234
Mathematics – 200
Physics And Astronomy – 200
Pure And Industrial Chemistry – 232 (verified)
Statistics – 201 (verified) 
Computer/Statistics – 200
FACULTY OF VETERINARY MEDICINE
Veterinary Medicine – 227
FACULTY OF SOCIAL SCIENCES
Economics – 260
Geography – 217 (verified) 
Philosophy – 244 (verified)
Political Science – 250 (verified) 
Psychology – 252
Public Administration – 266
Religion – 232
Social Work – 213
Sociology/Anthropology – 260
How TO CALCULATE UNN POST-UTME AGGREGATE 
To calculate your UNN post UTME aggregate score, it is important to note that both JAMB and POST UTME must be considered. JAMB takes 60% while POST UTME takes 40%.
First, you have to multiply your JAMB Score by 0.6. After getting the answer, write it down somewhere.
Accordingly, multiply your POST-UTME Score by 0.4 and write down the answer.
Lastly add the results of the calculations you made above and that is your UNN POST UTME aggregate.
To understand this better, lets take for instance;
Uche scored 256 in JAMB UTME examination and 314 in post UTME examination, to calculate his aggregate, he is expected to combine His JAMB UTME and Post UTME score. Conversely, Uche's UNN aggregate will be = 279.
ALSO READ: How many admission list does UNN releases every year? See answers here
UNN General Admission Requiments
It is pertinent to note that the University of Nigeria does not only consider cutoff marks when offering admission. For UTME candidates, below are the admission requirements for 2020/2021:
Candidates must have attained the age of 16 when the admission is offered to them.
Candidates must have at least 5 (five) Credits in their O'level result to be offered admission. Your O'level result can be your WAEC, NECO, GCE or NABTEB result.
Candidate must score at least 160 in JAMB UTME examination to be offered admission.
UTME candidate must take part in UNN Post UTME screening with good score to be offered admission
Lastly, UTME candidates must meet the stipulated cutoff mark for their courses to be offered admission.
Above are just some of the requirements for admission in UNN, please check here to see the FULL LIST FOR REQUIREMENTS FOR ADMISSION IN UNN.
Notice on Merit, Catchment areas and Educationally Less Developed State (ELDS) Admission
Apparently UNN is a federal university in Nigeria and it must always follow federal guidelines when admitting students despite the above cutoff marks. In light of that, UNN admission for 2020/2021 session will be given as follows:
45% Merit
35% Catchment and
20% Educationally Less Developed States (ELDS)
Admission on merit
Candidates with very high scores in UTME, Post UTME and passed the university's cutoff mark each year are given first consideration for their first choice of course in their institution of choice before other candidates.
Forty-five percent (45%) of the available admission space are reserved for such applicants. This implies that if you are brilliant and can pass on merit, you already have 45% chance of gaining admission into UNN.
Catchment Areas
The aim of UNN catchment area admission is actually to give equal opportunity to all applicants. It allows students from other parts of the country (not only the east) to apply for admission into the university and gain admission. But it should be noted that not all the states in Nigeria are part of UNN catchment area.
According of the admission guidelines of the federal government (under the Nigerian Universities Commission, NUC), 35% of the available admission space in every tertiary institution should be reserved for applicants from the catchment areas of such institutions.
This means that if you apply to a university to whose catchment area you belong, you stand 35% chance of being admitted.
Also see: Less competitive universities in Nigeria that gives admission easily
Educationally Less Developed States (ELDS)
Certain states are considered as Educationally Less developed or disadvantaged. The following states are:
Adamawa
Bauchi
Bayelsa
Benue
Borno
Cross River
Ebonyi
Gombe
Jigawa
Kaduna
Kano
Katsina
Kebbi
Kogi
Kwara
Nasarawa
Niger
Plateau
Rivers
Sokoto
Taraba
Yobe
Zamfara
Candidates from these states are given special concession for admission. Usually, the general cutoff for admission does not apply to candidates from ELDS.
What to do if you did not meet the required UNN cutoff mark
UNN is one of the most difficult schools to gain admission in Nigeria. From the departmental cutoff marks above, you don't need anyone to tell you that the university is truly competitive in nature.
In light of this, many students end up not meeting the university's cutoff mark requirements for the year. But there are some options available if you find yourself in this situation.
1. Apply for UNN shopping form: This is undoubtedly the best thing to do if you did not meet the requirement for your course. UNN shopping form is simply a form sold at N3,000 by the university management that allows applicants to change their course in situations where they are unable to meet the requirements of their dream course.
It is important to note that UNN shopping form is limited to some courses. Take for instance, applicants cannot purchase shopping form for courses like Law, Medicine and Surgery, Pharmacy and other top university courses.
2. Wait for supplementary admission list: Another option is for you to pray and wait for the institution to release her supplementary admission list. Usually, students who performed very well in their JAMB & Post UTME are admitted through this list. If you are among the ELS of UNN, you might also be considered for admission.
3. Apply next year: The last option available to you is just to apply for admission next year. Actually, this is a bad option but you can't kill yourself if UNN refuses to offer you admission. Study harder and prepare for admission next year.
This is where I am going to end for now. Above are the departments in the University of Nigeria, Nsukka (UNN) and their different cutoff marks. I personally advise every student that intends to gain admission into UNN this year, to go through the university's cutoff marks carefully because it is one of the important requirements the university checks before offering admission to aspirants. Don't forget to subsequently check this web page to know when more will be verified.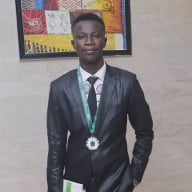 Edeh Samuel Chukwuemeka ChMC, is a Law Student and a Certified Mediator/Conciliator in Nigeria. He is also a Developer with knowledge in HTML, CSS, JS, PHP and React Native. Samuel is bent on changing the legal profession by building Web and Mobile Apps that will make legal research a lot easier.