Top 15 Most Powerful African Countries: Ultimately, we want our country to be recognized as the most powerful on the planet because it will ensure our safety. At this time, though, there can only be one superpower on the planet. Furthermore, enormous power comes with great responsibility, such as preserving global peace without siding with warring groups. Africa has been impoverished for as long as it has been feasible, and African countries' military power is a fraction of that of industrialized Western ones. Nonetheless, most African nations have accomplished important milestones in terms of upgrading their military since independence.
Only 24 of the 138 countries rated internationally in 2020 were from Africa, according to the Global Fire Power (GFP), which ranks nations based on their armed capabilities. The number of serving military troops, the naval force, the availability of fuel for performing military operations, the number of fighter planes, the defence budget, and the nation's logistical flexibility are among the factors used to rank the countries. As a result, military strength is not determined by the size of a country's military or the number of wars it has fought.
Recommended: Most beautiful countries in Africa you should visit
Top 15 Strongest And Most Powerful African Countries 2023
Here is a list of the top 15 powerful African countries; 
1. Egypt: Egypt has an overall population of 99,413,317 individuals, with 42,946,553 (43.2%) of the population available for work. It ranks first among Africa's most powerful countries. The entire military population is projected to be approximately 920,000, including 440,000 active military members. There are around 480,000 reserve soldiers in the nation. Egypt has a total of 1,054 fighter planes, 88 specialized attack jets, 59 transport jets, 387 training jets, 11 special purpose jets, 294 helicopters, and 81 assault helicopters in its air force. Egypt has 4,295 tanks, 11,700 armoured vehicles, 1,139 self-propelled artillery, 2,189 towed artillery, and 1,084 rocket launchers among its land forces.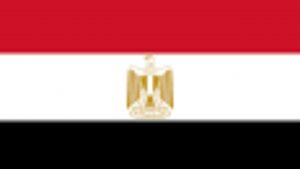 Egypt's navy has over 316 resources which include two military aircraft, seven frigates, seven corvettes, eight submarines, 48 patrols, and 31 mine warfare ships.   The country has a lot of oil, so they may use it to power their machines. Egypt has a massive defence budget of $11,200,000,000, which explains why it is Africa's most powerful country.
2. Algeria: Algeria is the continent's second most powerful country. With a population of 41,657,488 inhabitants, it is a relatively tiny country. Algeria has about 280,000 military troops out of a total workforce of 20,741,263 available. Only 130,000 are active-duty troops, with the remaining 150,000 being reserve personnel. Algeria has a total of 551 aircraft in its air force. There are 103 fighter planes, 22 attack jets, 59 transport jets, 87 trainer jets, nine special mission jets, 257 helicopters, and 45 assault helicopters among them.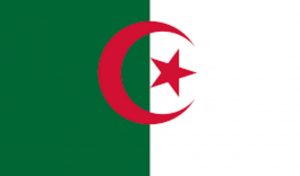 There are 880 tanks, 7,361 armoured vehicles, 320 self-propelled artillery, 240 towed artillery, and 316 rocket projectors in the country's ground forces. There are 201 assets in their naval forces, including five frigates, three corvettes, six submarines, and 25 patrol boats. Algeria is also rich in oil, having known reserves of 12,200,000,000 barrels. The country's defence budget is estimated to be over $13,000,000,000.
Recommended: Countries with the highest currency in the world
3. South Africa: South Africa is Africa's third most powerful country and can become a behemoth. This country has a population of 55,380,210 people. The available manpower is 47.4 %, or 26,250,220 people. South Africa's overall military personnel is projected to be at 81,000. There are just 66,300 active soldiers and 15,000 reserve personnel. When it concerns airpower, South Africa is a formidable opponent on the African continent. They have 226 aircraft carriers, 17 fighter planes, 23 transport jets, 88 trainer jets, seven special purpose jets, 91 helicopters, and 12 attack helicopters in their air force.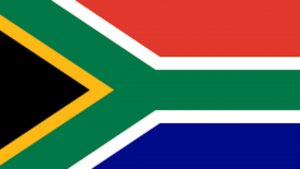 South Africa possesses 195 tanks, 2000 armoured vehicles, 43 self-propelled artillery, 72 towed artillery, and 50 rocket propellers as part of its land forces. South Africa's naval force consists of 30 assets, including four frigates, three submarines, 31 patrol boats, and two mine warfare ships. It has a minor natural resource base, with estimated oil reserves of 15,000,000 barrels. The defence budget for this country amounts to $4,278,000,000.
4. Nigeria: With a population of 203,452,505 inhabitants, Nigeria is Africa's most populated country. The total number of military troops in the nation is believed to be around 120,000, with all of them serving full-time, thus there are no reserves. They have 129 aircraft carriers, eight fighter fighters, thirteen dedicated attack jets, twenty-one transport jets, 47 training jets, five special-purpose jets, 44 helicopters, and fifteen attack helicopters in their air force.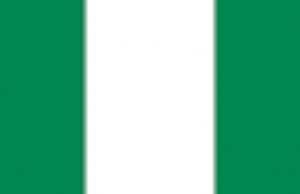 It has 253 tanks, 1,789 armoured vehicles, 25 self-propelled artillery, 339 towed artillery, and 36 rocket launchers in its land forces. It has 75 assets, 100 patrol boats, and two mine warfare ships in its naval forces. Nigeria is also rich in oil, with estimated proven reserves of 37,060,000,000 barrels of oil. Their defence budget is $2,155,000,000.
Also see: 5 African countries where snow falls in Africa
5. Angola: Angola is ranked 5th in the world, with a population of 30,355,880 people. There are 107,000 military troops in the nation, all of whom are active. It has a powerful air force, with 295 aircraft carriers, 72 fighter fighters, 18 specialized attack jets, 30 transport jets, 47 trainer jets, two special mission jets, 126 helicopters, and 15 attack helicopters, making it one of Africa's strongest. It has 379 tanks, 595 armoured vehicles, 28 self-propelled artillery, 357 towed artillery, and 115 rocket projectors among its land forces.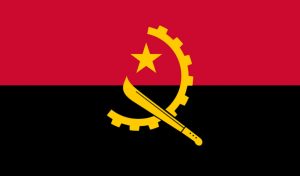 The naval forces of Angola have 37 patrol boats. With roughly 8,273,000,000 barrels of known oil reserves, the country possesses a lot of natural resources. The country's defence budget is estimated to be over $7,000,000,000.
6. Morocco: Morocco has a population of 34,314,130 people, and its military personnel number over 510,000, making it one of Africa's best-trained armies. Although the country has a big military, only 310,000 people are active, with the remaining 200,000 serving as reserves. They have 214 aircraft carriers, 46 fighter fighters, 31 transport jets, 67 training jets, four special purpose jets, and 64 helicopters in their air force.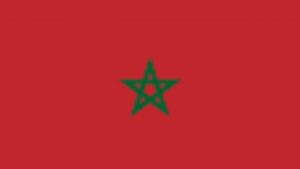 It has 1,443 tanks, 2,901 armoured vehicles, 505 self-propelled artillery, 200 towed artillery, and 144 rocket projectors in its ground forces. Three frigates, four corvettes, and 105 patrol boats make up the country's naval force. Morocco has a confirmed oil reserve of around 684,000 barrels per day; nevertheless, the country has a defence budget of $10,000,000,000.
Recommended: Highest paying law firms in the world
7. Ethiopia: Ethiopia is recognized for its military power and is home to the African Union's headquarters. The country's overall population is 108,386,391, with an estimated military force of about 162,000. Because all of the staff is active, the state does not have reserve personnel, yet it nevertheless has one of the most powerful military forces in Africa.
They have 86 aircraft carriers, 24 fighter planes, 20 trainer jets, 33 helicopters, and eight attack helicopters in their air force. 400 tanks, 114 armoured vehicles, 67 self-propelled artillery, 650 towed artillery, and 183 rocket projectors make up the ground forces. With 428,000 confirmed oil reserves, they have few natural resources. The Country has a defence budget of $350,000,000.
8. Democratic Republic of Congo: The population of the Democratic Republic of Congo is estimated to be 85,281,024 people, including 134,000 military personnel, all of whom are active. There are 53 aircraft carriers, two fighter planes, four specialized attack jets, 13 transport jets, 34 helicopters, and eight assault helicopters in the country's air force.
DRC has 175 tanks, 100 armoured vehicles, 16 self-propelled artillery, 120 towed artillery, and 57 rocket projectors in its land forces. There are 20 assets and one patrol boat in the naval forces. With roughly 180,000,000 barrels of known oil reserves, the DRC possesses a lot of natural resources. In addition, they have a defence budget of $100,000,000.
Recommended: Is it Better to be Single or to be in a Relationship? Answered
9. Sudan: Sudan's population is projected to be approximately 43,120,843 people, with a total military force of roughly 189,000 soldiers. There are 104,000 active military troops and 85,000 reserves among them. 190 aircraft carriers, 46 fighter fighters, 38 specialized attack jets, 22 transport jets, 11 trainer jets, 73 helicopters, and 43 assault helicopters make up the country's air force.
There are 690 tanks, 400 armoured vehicles, and 10 self-propelled artilleries in the ground forces. Sudanese naval forces have 18 assets in total, including 12 patrol boats. Their confirmed oil reserves are estimated to be around 5,000,000,000 barrels of oil. The defence budget for the country is $2,470,000,000.
Also see: Easiest ways to make money online
10. Libya: The population of Libya is 6,754,507 people. The country has a total of 30,000 military troops, all of whom are on active duty. 114 carriers, 17 fighter aircraft, two specialized attack jets, four transport jets, 62 training jets, 26 helicopters, and seven assault helicopters make up its air force.
250 tanks, 450 armoured vehicles, 50 self-propelled artillery, 100 towed artillery, and 55 rocket projectors are among the country's land forces. With 48,360,000,000 barrels of known oil reserves, they have a significant natural resource base. The defence budget for the country is $3,020,000,000.
Recommended: Top 10 Best Universities in Africa
11. Tunisia: The Tunisian Land Army which is the biggest service branch in the Tunisian Armed Forces is so powerful that it has enlisted the country among the most powerful in Africa recently. Recently in 2022, Tunisian Air Force counted a total of 162 units as regards the aircraft inventories in the country so far and the review made by the WDMMA took each type of the inventories into proper account as they were invented for different purposes.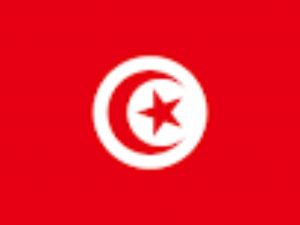 Some of these purposes include: logistics, attack coverage, general support, and special missions. This has powerfully equipped Tunisia and made it to be one of the most powerful countries in Africa today. Most recently, the country has over 5,905,668 available man power and 10,000 paramilitary forces with global ranks of 72 and 44 positions in both respectively and their government made a financial defence budget of $1,177,200,000 in order to keep the country powerful.
For defence purposes, the country has a total of 954 armored vehicles. Today, it is ranked the 74th country out of the 142 countries considered for the annual GFP review for 2022 with an excellent score of 1.3664. Today, Tunisian National Army has over 80,000 strong armies which are in different brigades such as: Tunis, Gabes, Sousse, Beja, Monastir, Kairouan and in some other places within the country. This brigades are powerfully trained to carry out their military operations for the country.
Based on economic power, Tunisian economy is gradually improving recently if compared with the annual GDP in 2020 which was poor as a result of the pandemic which affected some regions such as the MENA region. This recent economic improvement and recovery was as a result of the provisions of fiscal spaces, independence of the Tunisian economy on tourism, and easy environment for business (which was necessitated by encouraging competitive markets and investments). As a powerful country, it is envisaged that the rate of poverty will keep reducing drastically as the years go by (that is from 2023 onwards).
Recommended: Differences Between a Public and Private Company
12. Kenya: As at 2022, the armed forces and the paramilitary forces personnels in Kenya are always active on duty as a result of the intensive training, supply of powerful equipments and weapons, and other regular supports given to them for the effective preformance of their duties.
Today, Kenya ranks the 81st out of the 142 countries shortlisted for the 2022 global annual GFP review with the score of 1.5252.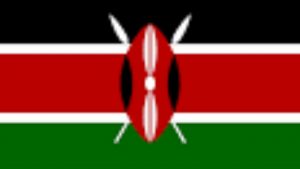 As at 2021, the economy of Kenya increased drastically in contrast to what it was in 2020 (at that time, the economic growth was so sluggish and unbearable). Now, Kenyan economy is growing powerfully as a result of increase in supply services and reduction on the side of demand. The growth was as a result of the country's supportive policies.
Also see: Reasons Why Day Schools Are Better Than boarding schools
13. Chad: Chad is ranked 87th in the GFP review with a high score of 1.9638 and as at May 2022, its national army was edited and discovered that the country consists of five Security and Defence Forces which are listed in the law of the country. The country has powerful military equipments such as: Antiaircraft weapons, Anti-tank weapons, armoured vehicles, Artillery, and small arms.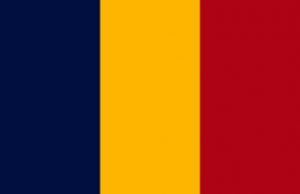 In 2019, the country's military defense budget was $23,000,000,000 which has increased recently in 2023 and that is why the country is so powerful today. Economically, Chad's is also a powerful country based on its own level in that it has strong measures for the improvement of development outcomes and measures for the prevention and reduction of poverty in the country recently even though a poor economic country when compared with other powerful countries of the world.
Recommended: Highest Paid Actors In The World
14. Uganda: The Republic of Uganda is one of the most powerful nations in Africa, with a population of over 48 million. This landlocked nation in East Africa spends over $934,250,000 on defense. Out of the 145 nations taken into account for the yearly Global Firepower review, Uganda is rated 83rd.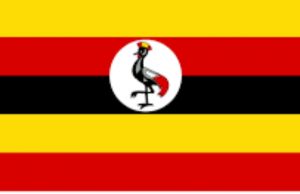 According to the GFP assessment, the country has a Power Index score of 1.6264, with a score of 0.0000 being deemed excellent. With an additional 10,000 reserve soldiers, Uganda's military has roughly 47,000 active members. Uganda's air force consists of a total of 49 air fleets.
15. Zambia: Zambia is a landlocked country located in the confluence of the three African continents: Central, Southern, and East. There are estimated to be more than 19 million residents. Zambia is ranked 89th out of 145 countries included in the yearly GFP evaluation.  It ranks 1.7896 on the power index. The Republic of Zambia is well-armed with a $251 million defense budget and about 16,500 active military personnel.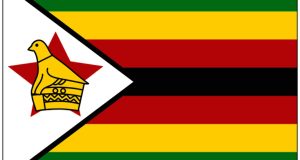 The Air Force's combat fleet now consists of 12 MiG 21, while its trainer fleet consists of 15 Chinese-built K-8 Karakourm jets, 10 Saab MFI Safari MT-15s, 10 MB-326 GBs, and 6 SF-260TW aircraft.  The transport fleet consists of 14 Y-12 aircraft, two Chinese Ma-60s, and five German Dornier 28s.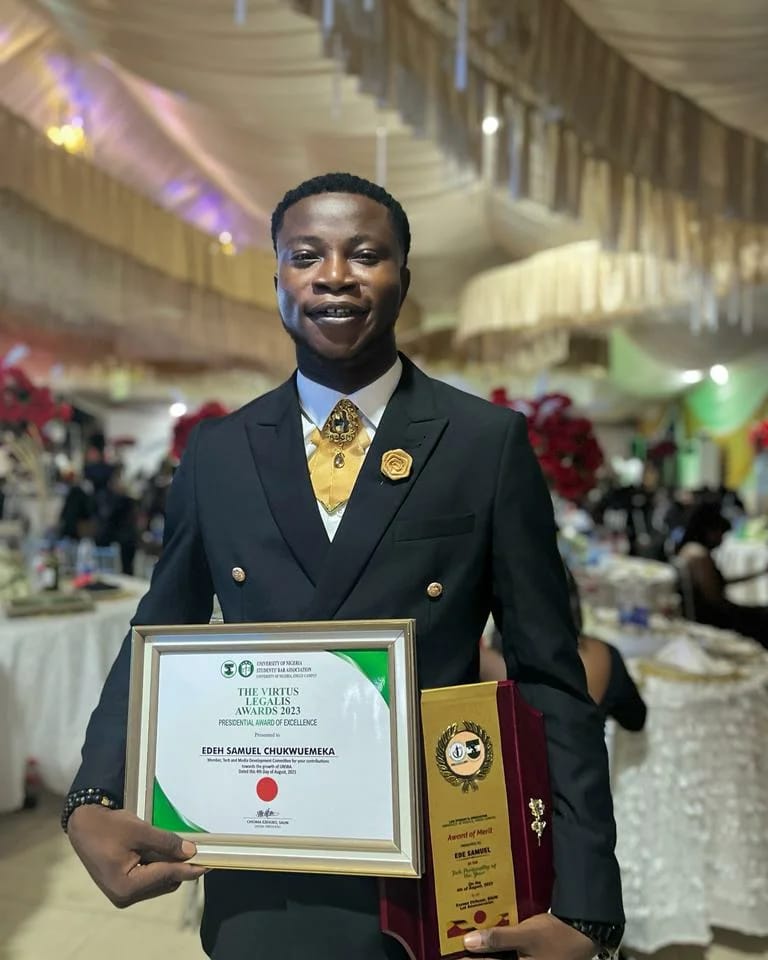 Edeh Samuel Chukwuemeka, ACMC, is a lawyer and a certified mediator/conciliator in Nigeria. He is also a developer with knowledge in various programming languages. Samuel is determined to leverage his skills in technology, SEO, and legal practice to revolutionize the legal profession worldwide by creating web and mobile applications that simplify legal research. Sam is also passionate about educating and providing valuable information to people.