Top 15 Most Beautiful Countries in Africa: Africa, one of the most populous continent in the World is not only remarkable for its population, but as a matter of fact is remarkable for its abundance of Natural resources, Economic opportunities, Human man power, and awe-inspiring tourists centers cut across all countries in the continent.
This therefore makes Africa a perfect place for exploration, and in case you are looking for the most beautiful African countries to explore or visit, this Article proffers an answer to your quest as we critically examine the most beautiful countries in Africa for exploration and residence as the case maybe.
Recommended: Countries with the strongest police force in the world
Top 15 Most Developed and Beautiful Countries in Africa 2023
In no particular order, the top 12 most beautiful African countries are as follows:
1. South Africa: South Africa, a densely populated and notable country is one of the most beautiful countries in Africa. It is well known for its serene environment and numerous attractions to cities in the Country.  Amongst its attractions, South Africa is home to one of the world's largest themed park: The Palace of the Lost City located in Sun City.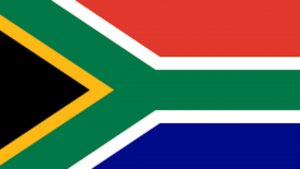 South Africa also have various Nature reserves such as: The Kruger National park (One of the best games reserves in Africa), The Blyde River Canyon Nature Reserve (Home to Africa's second largest canyon), Kgalagadi (Kalahari) Transfrontier park, Jonkershoek Nature Reserve, Pilanesburg National park, to mention but a few.
South Africa further has an amazing landscape and Natural environment which contributes to the beautification of the Country. Additionally, South Africa is a football loving country with beautiful stadiums cut across various cities in the country. Mention must be made to the fact South Africa hosted one of the best World Cup of recent memory 'The 2010 FIFA World Cup, South Africa.'
2. Egypt: Egypt often referred to as 'the cradle of civilization' is the center of Arts, Museums, and ancient history in Africa. Hence, it is no surprise it is amongst the most beautiful countries in Africa.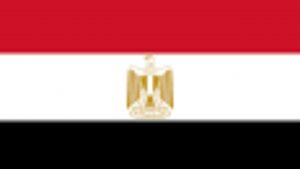 Egypt is home to one of the seven wonders of the ancient world, the Pyramids of Giza which remains a major tourist attraction till date. Asides this Pyramids, Egypt also houses the 'Luxor's Karnak Temple' and the 'Valley of the Kings' which is the biggest open-air museum in the World.
Egypt is also known for her many temples which includes the: Abu-Simbel; Ramses II's greatest temple, Abydos Temple, Philae Temple, Temple of Horus, Temple of Hatshepsut, and the Abydos Temple. It is further instructive to note that Egypt is home to River Nile, the Great Sphinx, the tomb of Tutankhamen, St Catherine's Monastery at the foot of Mt Sinai, and the White Desert National Park. These and more make Egypt one of the most beautiful countries in Africa, and the perfect African country for exploration.
Also see: How to become rich overnight
3. Morocco: Morocco is an amazing country known for its Natural scenery and buildings, vibrant colours, and beautiful cities.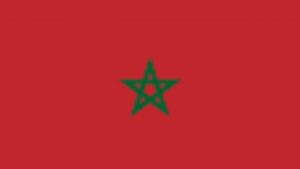 Cities in Morocco are beautified by these amazing natural environment, and numerous exquisite attractions in these cities such as:
Marrakesh Medina, an old city of stall vendors, traditional musicians, snake charmers, acrobats and many more entertainers who light up the city at night; Oudaias Kasbah, one of the country's most picturesque town with its white and blue buildings; Volubilis, a site of Roman ruins with mosaics, broken down columns and temples; Air Ben Haddou, a mud brick fortress in the midst of an amazing natural landscape; Dades Valley; Essaouira, the seaside town; the sand dunes of Erg Chebbi in the Moroccan desert; Kasbah des Caids; and the Rif Mountains.
4. Kenya: Kenya is a great place of exploration as it is home to various Reserves and parks such as the Maasai Mara National Reserve, Lake Nakuru National park, the Amboseli National Reserve, Nairobi National park, Tsaro National park, Buffalo Springs and Shaba National Reserves and many others.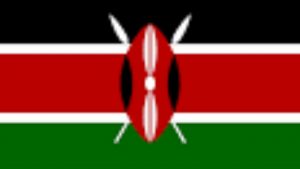 Kenya has a resplendent landscape and abundant Natural scenery such as Lake Naivasha at the highest point of the Great Rift Valley, the Mara Depression also called Hell's Kitchen-a set of sandstone gorges, the Nairobi National Museum, Karen Blixen National Museum, Elsmere Conservation Center and many more.
Additionally, Kenya parades of beautiful cities such as: Nyeri, Malindi, Eldorel, Nakuru, Kisumu, and Nairobi (its capital city). These cities and its interesting array of reserves, wildlife, and natural environment makes Kenya one of the most beautiful countries in Africa.
Recommended: Countries with the fastest growing economy in the world
5. Mauritius: Mauritius is an island nation at the Southeast Coast of Africa. Being an Island, Mauritius is popular for its sun, sand and surf which makes it an overall beautiful country to live in.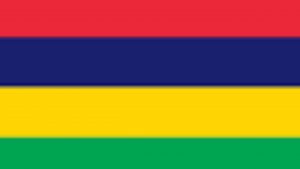 Mauritius boasts of numerous beaches and parks such as the Pilot Gabriel Beach, La Cuvette beach, Flic en Flac beach, Mont Choisy beach, Posted Lafayette beach, La Vanille Crocodile park, La Vallee Des Coulleurs Nature park, Blue Bay Marine park, Casela World of Adventures, Le Pouce, Chamarel Coloured Earth, and many more.
Mauritius Natural environment is further beautified by its numerous Waterfalls such as the Tamarind Waterfalls, Rochester Falls, Chamarel Waterfalls, and a good number of other exquisite attractions such as The Crown Lodge for great horse riding, Domaine Les Paul Les which is a cultural hotspot, Mauritius Photography Museum, Aapravasi Ghat (a UNESCO World Heritage site), Chateau De Labourdonnais, and Le Souffleur for mythical sights. Thus, making it a beautiful country to explore and reside in.
6. Ivory Coast: Ivory Coast also known as Cote d'Ivoire is a Human Capital intensive nation which has a good number of beautiful cities and attractions.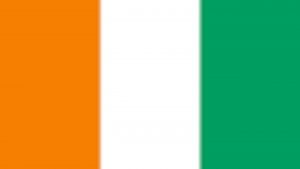 These attractions include: Mont Tonkoui, Grand Bassam beaches, Jacqueville beach, Le Katoum, Taï National park, Banco National park, Dipi Crocodile farm, Assinie-Mafia which is considered the best romantic destination in Ivory Coast, the Basilica of Our Lady of Peace, Musee National des Costumes which is a museum of clothes, crafts and ancient costumes of the different tribes, Market Treichville full of vibrant African colours, Les Cascades de Man (a beautiful waterfall scenery), the Monkey forest, La Dent de Man, and the L'ile Flottante ecological restaurant.
These aforementioned attractions and the natural scenery of the country makes it one of the most beautiful places in Africa.
Also see: Causes, Effects and Solutions to bad leadership in Africa
7. Tanzania: Tanzania is an East African country with capital as Dodoma. It is home to one of the world's largest mountains-Mount Kilimanjaro and also has other beautiful attractions such as the:
Mount Kilimanjaro Park, Serengeti National park, the Zanzibar Island also called Unguja known for its beautiful beaches, the historic city of Stone Town with grand old Arabian homes, Selous Games Reserve- the largest games reserve in Africa, Ruaha National park, the Arusha National park which inhabits Mount Meru forest, Ngurdoto Crater, Momella Lakes, Ngorongoro Conservation Area known for the famous Ngorongoro Crater-the largest intact ancient crater as well as Lake Migadi, Tarangire National park.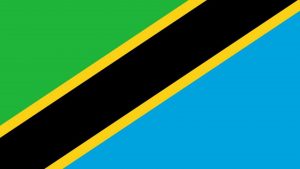 Tanzania also have Lake Victoria the largest freshwater lake in Africa, Peruba Island for some of the best scuba diving, Hamamni Persian baths, Forodhani Gardens, Old Dispensary and many more stunning sites which makes it a beautiful place for exploration and residence.
8. Tunisia: It's no surprise Tunisia is amongst the most beautiful countries in Africa, as it is home to amazing sites such as: El Djem Amphitheatre, a well preserved Roman relic and the biggest highlight of Tunisia tourism, The Island of Djerba, Carthage city, and the National Bardot Museum.
Tunisia also has spectacular towns such as Sidi Bou Said (a clifftop village), Tozeur (a mud town with swathes of date palms), Sounds Medina, Dougga  which contains a UNESCO World Heritage site, Zarzis also spelled as Jarjis which is popular for its beaches and resorts, amongst other exquisite attractions.
Also see: How to become a successful business entrepreneur
9. Nigeria: Nigeria is the most populated country in Africa, and it boasts of a good number of beautiful cities, hence making it one of the most beautiful countries in Africa.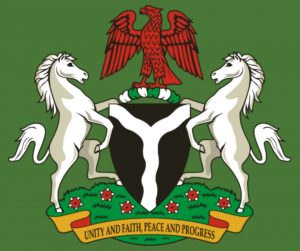 Nigeria is home to several Natural sites and attractions such as the ever popular Obudu Cattle ranch known for its natural landscapes and exotic views, the Yankari Games Reserve which hosts various springs, caves and diverse wildlife, Gashaka Gumti National park which houses multiple ecological zones; savannas, scrubs, forests, and wildlife, The Millennium Park, Kainji National park, Isaac Boro Garden park, et cetera.
Nigeria is also home to various caves and shrines such as the Ogbunike Caves, Ahwum Waterfalls/Caves, Ogba Ukwu Caves/Waterfalls, Osun Grove. There are also the Ngwo Pine forest, Alok Ikom Monoliths consisting of 300 carved stones in circles with images or texts inscribed on them, Royal Palace of the Oba of Benin which is a UNESCO World Heritage site, Oke Idanre Hill, Ikogosi Warm Springs, Coconut Beach, Bar beach, Lake Chad, Mana Living History Museum, Tinapa Free Zone and Resorts and so much more which in totality makes Nigeria a wonderful place to be in.
10. Namibia: The last on the list is Namibia whose low population offers a serene environment filled with numerous attractions. Hence, making Namibia a beautiful place to live in.
These Attractions include the: Etosha National park, Namib- Naukluft National park, Nkasa Rupara National park, Fish River Canyon, Walvis Bay, Skeleton Coast, Sossusvlei-with salt flats and tall red sand dunes, Otjiwarongo, Waterberg Plateau National park, Namib-Rand Naturreservat-protected private nature reserve, Oranges for cheetahs and camping, Mudumu National park, Swakopmund with Atlantic beaches and Swakopmund lighthouse, Luderitz-a Dias Cross and German built Goerke Haus, Ais Ais Richtersveld Transfrontier, Kolmanskop- deserts, mining, ruins and safaries. Namibia has numerous safaris, nature reserves, sand dunes and diverse wildlife, and it is very suitable for camping.
Recommended: How To Write A Debate
11. Egypt: Northern African nation, Egypt is incredibly unique and has a long history. The famous pyramids are a fascinating aspect of Egyptian culture that attracts visitors from all over the world to the nation. Cairo, the nation's capital, boasts a developing restaurant and entertainment scene. It is one of the most stunning vacation spots in all of Africa because of the culture, cuisine, and scenery.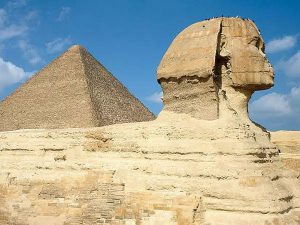 In addition to visiting Cairo's historical sites and other attractions, many tourists also travel there to enjoy the stunning Red Sea beaches. Egypt truly has something to offer everyone, with a wealth of fascinating history and culture to explore as well as breathtaking desert and coastline landscapes.
Recommended: Most Powerful/Dangerous Bombs In The World 2022
12. Sao Tome and Principe: This little state is frequently referred to as the smallest nation in Africa. It is located in the Gulf of Guinea, in the western portion of Africa. In this wonderful place, you and your friends and family can enjoy the ideal vacation. This will be the perfect location to escape the bustle of the busy towns and beaches. You will be able to unwind on the tranquil beach in Sao Tome and Principe, where you can also go fishing in the ocean and go diving with Club Maxel, the island's most well-known diving company.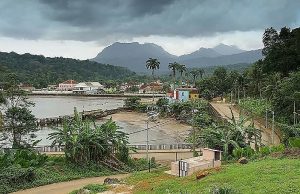 If you're interested in whale watching, head to Lagoa Azul and Ilha das Cabras. It's another fantastic pastime that both locals and tourists enjoy. There is a trekking opportunity for people who want to hike where you can pass through the diverse jungle and eventually reach the island's highest peak. If you are considering traveling to Sao Tome and Principe, you can choose from a variety of hotels, both luxury and modest.
13. Uganda: Landlocked Uganda, which borders the largest lake in Africa, is also home to the highest mountain range on the continent and the source of the Nile. Although its infrastructure and tourism sector is underdeveloped when compared to Tanzania's and Kenya's neighboring countries, this just adds to the allure of exploring its breathtaking scenery.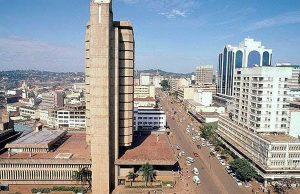 Due to its turbulent and tragic past, Uganda was long ignored by travelers visiting the continent, but it is now gradually reclaiming its international recognition as the "Pearl of Africa." This is mostly because it is one of only three nations in the world where mountain gorillas can be seen in the wild. A must-do while visiting Uganda is to witness the gorgeous animals up close in the cloud rainforests of the Rwenzori Mountains.
Also see: How to handle fame effectively
14. Botswana: Travelers that frequently visit Botswana to experience a genuine African safari will find it to be a true jewel. Botswana is a country in the southern section of Africa. This country's neighbors include South Africa, Zimbabwe, and Namibia, which are all popular travel destinations. Botswana's wilderness is valued by many aficionados of the natural world. The most incredible safari experiences may be had in the Okavango Delta, which is situated in the Kalahari Basin.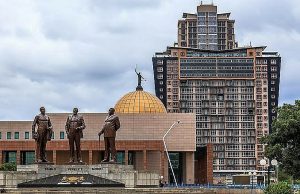 By visiting the nearby communities and rock engravings, you can learn more about the native population of Southern Africa. In Botswana, there is a lot of lodging for tourists. Consult your local embassy or travel agency about the necessary visas before your trip. Additionally, you must have a certificate of yellow fever immunization.
Recommended: Important Factors to Consider Before Buying Land
15. Lesotho: Without including Lesotho, one of Africa's most breathtaking tourist sites, this list would be lacking. There are many different gorgeous mountains visible, and all of them are surrounded by lovely surroundings. If you want to look after your health and just immerse yourself in natural items, you can go to Lesotho with friends or your special someone. Unquestionably, Lesotho's spectacular parks and natural areas are its main draws.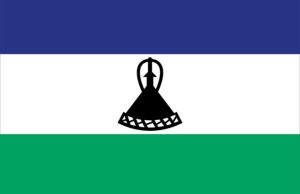 These include Sehlabathebe National Park, Bokong Nature Reserve, and Ts'enhlanyane National Park, among others. The latter is rich in exotic birdlife, beautiful meadows, and wildflowers. You will be able to explore the well-known historical location Sani Pass, which is 2874 meters above sea level and is situated directly on the border between Lesotho and South Africa. The pride and delight of the Maluti Mountains, Ts'ehlanyane National Park, will provide you with stunning flora and wildlife.
RECOMMENDED: Causes, Effects and Solutions to Conflict in Africa
In conclusion, as elucidated in this Article, it is evident that Africa is a stupendous continent which connects with nature, procures delightful and heartrending adventures, offers numerous attractions, as well as has beautiful cities to explore or reside in.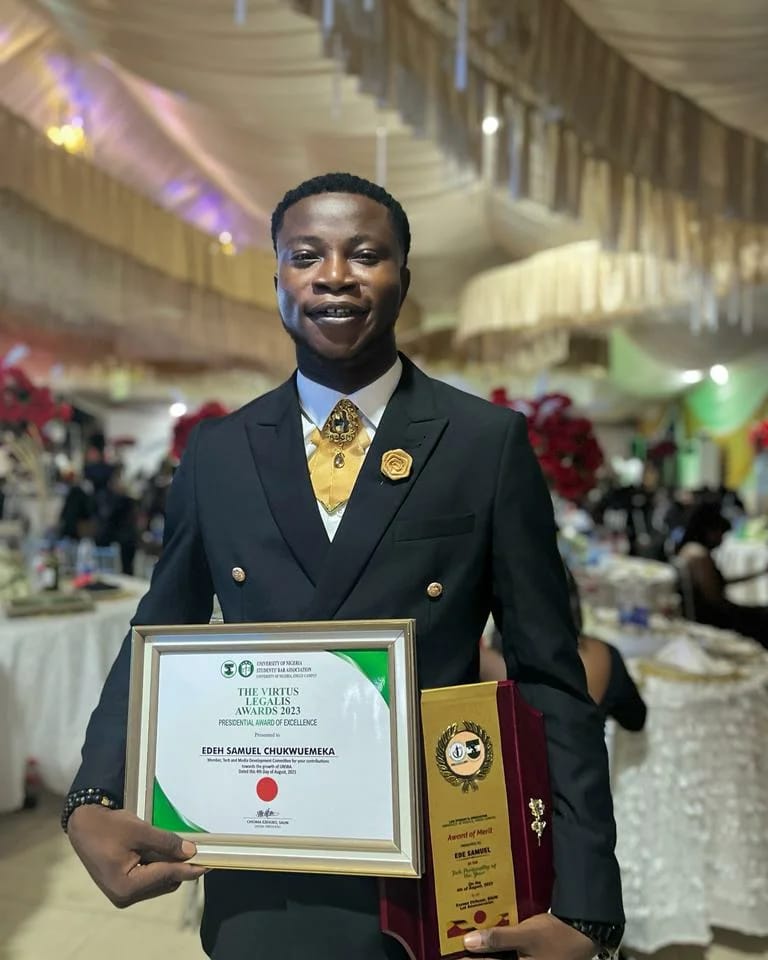 Edeh Samuel Chukwuemeka, ACMC, is a lawyer and a certified mediator/conciliator in Nigeria. He is also a developer with knowledge in various programming languages. Samuel is determined to leverage his skills in technology, SEO, and legal practice to revolutionize the legal profession worldwide by creating web and mobile applications that simplify legal research. Sam is also passionate about educating and providing valuable information to people.