Most Expensive Schools in the UK: The UK is home to some of the top boarding schools in the world, but attending one is obviously not cheap. Attending these boarding schools gives students access to opportunities that are not available to everyone, giving them a strong foundation.
This might occur as a result of the high standards that the schools have set for themselves as well as the alumni network that is developed during the students' education. This examines some of the best and priciest schools in United Kingdom.
Recommended: Most Difficult Exams in the World
Top 10 Most Expensive Schools in Britain
1. Brighton College – £64,920: The Sunday Times named Brighton College the School of the Decade in November 2020! As stated in the publication, Brighton College is "one of the hottest tickets in independent education." The Sunday Times is generally regarded as the authority on independent schools in the UK, and this reputation is enormous.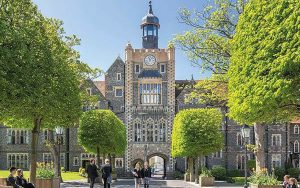 The college has been led by headmaster Richard Cairns, who has been with Brighton for roughly 14 years, to become one of the top independent schools in the UK. The Sunday Times published a fantastic article that praised Cairns' leadership and his excellent report on Brighton. This college's A-level results for the year have likewise been outstanding. With a pre-Covid record-breaking 356 A grades, A is once again the most prevalent A-level grade. 69 students received at least three As overall, followed by 26 with four As, six with five As, and one with six As.
2. Oxford International College – £57,855: Oxford International College's 2023 score of 90.3% A/A is evidence of the school's continuous success. With 92.47% of students receiving As in the 2022 A Level exams, Oxford International College is ranked in the top five in the nation. Following record-breaking A-level achievements from its students, the institution was awarded the top spot in the UK Independent Schools league tables for 2019.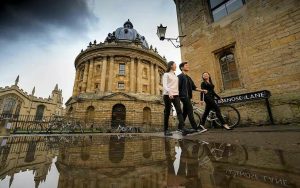 Some of Oxford's best tutors, who are all authorities in their domains and several of them are Oxford University alums with doctorates, instruct the students! Since its founding in 2002, the Oxford International College has consistently produced excellent outcomes, mostly due to its Strategic Global Pathways Curriculum. The impressive achievements of OIC's students—roughly one-third of them obtained offers from Oxbridge, and 63 out of 70 of them received offers from the nation's top medical schools—have cemented the college's reputation as experts in medical admissions.
Recommended: Highest Paying Programming Jobs
3. Queen Ethelburga's College – £57,600: Queen Ethelburga is regarded as one of the most academically successful independent coeducational schools in the North of England. Its stellar reputation is reinforced by the fact that 98% of its graduates go on to attend some of the best universities in the nation. One of the most proactive learning settings is Queen Elizabeth's College, which is renowned for addressing problems before parents have to become involved.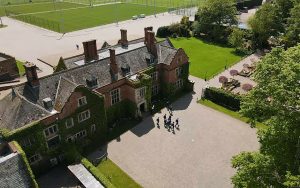 The Independent Schools Inspectorate (ISI) gave Queen Ethelburga's the highest grade of Excellent in 2019 for all schools and regions, highlighting the students' exceptional academic performance and growth.
4. Cardiff Sixth Form College – £53,600: Situated in Cardiff, Wales, the United Kingdom, Cardiff Sixth Form College, or CSFC, is a distinguished independent institution. It is often named as one of the best private schools in the UK and is well-known for its remarkable academic accomplishments. CSFC is well known for its exceptional academic performance.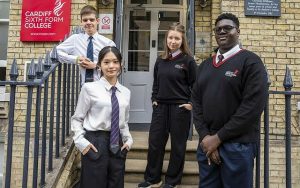 It focuses on getting pupils ready for the A-level exams, which are required as a prerequisite for admission to institutions in the United Kingdom. Many of its pupils go on to attend esteemed universities after earning excellent scores, including those in the Russell Group, which consists of some of the best universities in the UK. Generally speaking, the institution has a proven track record of assisting students in being accepted into prominent universities in the UK and elsewhere. The best academic institution in the nation, Cardiff Sixth Form College has led the Independent School League Tables for more than ten years in terms of A-Level performance.
Recommended: Most Dangerous People In the World
5. Concord College – £53,400: Located on the grounds of Acton Burnell Castle in Shropshire, England, Concord College is an independent, coeducational international day/boarding school. Students between the ages of 12 and 19 are admitted to the institution; most of them are international. Ninety pupils, or well over half of the year group, earned three A marks or above in their final results in 2023 as a consequence of their diligent effort. 33 pupils received three A's or above.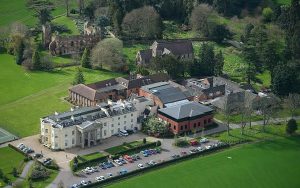 Twelve students will be enrolled at Oxford and Cambridge, two of the many esteemed and fascinating institutions in the UK and throughout the globe, to pursue degrees in a variety of fields, including biochemistry, computer science, engineering, medicine, architecture, mathematics, economics, and law. Furthermore, Concord College was one of only five contenders for the 2023 Muddy Stilettos "Best School Awards" in two categories.
6. Cheltenham Ladies College (£50,700): Students at this well-known college are inspired to be self-motivated, to be curious about the world, and to be enthusiastic by their instructors, who demonstrate a dedication to providing high-quality education. Due to the college's enormous size and ongoing expansion, students have access to an ever-growing selection of courses.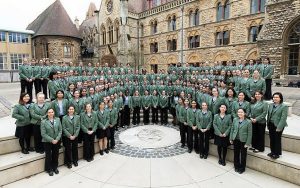 Girls are encouraged to participate actively in every session, which in and of itself is a useful instructor as it forces them to think critically, form their own perspectives, and present their thoughts in a supportive setting. Small class numbers help the school maintain its excellent standards. Despite the resumption of pre-pandemic grading throughout England in 2023, 84% of pupils received seven or more A / 9–8 marks in their GCSE exams.
Recommended: How To Become a Successful Entrepreneur
7. Harrow School – £43,665: Harrow School, an all-boys public school, was established in 1572 and takes great pride in this fact. Pandit Nehru, the first prime minister of India, and no less than seven prime ministers of Britain were Harrovians.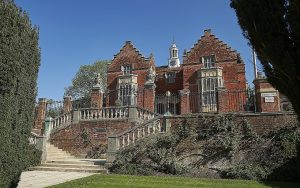 In addition to employing highly skilled academics to instruct pupils, the school has a super-curriculum in place that emphasizes subjects that are not officially tested. Regular reading, independent study, introspection, and discussion are a few of them. The core of the curriculum consists of the elective system, which lets boys choose an academically demanding, small-group, off-syllabus subject. Solving problems and individual learning are the main focuses of these courses.
About 40% of grades obtained in 2023 were at the grade 9 level, while 70% of grades were at the grade 8 or grade 9 level. The grade 9-A percentage is the highest on record, with the 9-A rate being the best since 2013, excluding the pandemic years. In addition, Team Euclid from Harrow advanced to the semi-finals of the National Robotics Competition at Cambridge University by placing among the top eight teams nationwide.
Recommended: 7 Differences Between School Of Nursing And College Of Nursing
8. Eton College – £49,998: One of the most renowned institutions globally, Eton has exceptional resources for theater, music, and design art. The Thames Valley Athletics Stadium is currently part of its almost limitless sports offerings; it is shared with other clubs and organizations. At Dorney, Eton has a rowing lake that served as the Olympic venue in 2012. Together The Duke of Edinburgh's Award Scheme is becoming more and more well-known, and every year over 200 speakers give speeches at society meetings.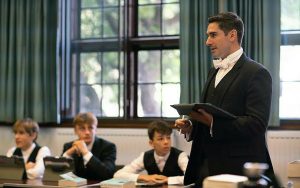 Furthermore, Eton College has been nominated for the TES Schools Awards 2023's Best Use of Technology category for giving UK public schools free access to online education during the Covid-19 epidemic. EtonX has significantly improved the caliber of educational options available to students in the United Kingdom.
Through Eton College's online learning platform EtonX, more than 50,000 students from more than 950 schools have access to top-notch courses including career education, leadership development, and university preparation. These courses, which focus on topics that may be missed in more conventional academic or extracurricular programs, have been shown to have a significant influence on confidence and skill development.
Recommended: Richest Companies In Nigeria
9. Tonbridge School – £49,944: The School was first established in 1553 and relocated to its current, prestigious location in the middle of the 1800s. At Tonbridge, they are especially proud of the tranquility and beauty of their renovated chapel. The boarding is housed in sturdy Victorian buildings. Older boys have two-bed rooms, while younger boys are housed in practical four-bed quarters. Situated on the town's main street, the 150 acres of the School are both quiet and isolated, but they are also centrally located. For 2023, Tonbridge Boys' GCSE and IGCSE scores are outstanding.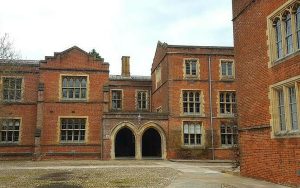 Results were released on Thursday, August 24. Of the grades, 46% are at 9, the highest possible score, and 75% are at 9 and 8, all of which are the same as an A. Based on A-level and GCSE results, Parent Power, The Sunday Times Schools Guide 2023 selected Tonbridge as the eighth best school in the nation. Additionally, Tonbridge was the best-performing boys' boarding school in the nation.
10. Winchester College – £49,152: This private boys' school in Winchester, Hampshire, has been around for more than 600 years. Being one of the four independent schools still in existence where all students board, it is also one of the oldest institutions in the United Kingdom.
The College occupies a large portion of the neighboring area in addition to its expansive grounds, which total 250 acres. The College is thrilled to see another year of excellent A-level exam results in 2023. A/A made up 77.9% of grades, and 40.7% were at A. In the year group, 23 percent of students received at least three A grades, with 15 students receiving four A or higher. Of the year group, 57% received consecutive As or above in their A-level exams.
Recommended: Countries With The Highest Rate Of Cybercrime
Conclusively, these are the priciest independent boarding schools in the United Kingdom. Naturally, costs are not the only important consideration when choosing a school for your kid. When choosing a school, there are many more crucial factors to take into account, such extracurricular activities, pastoral care, and academic rankings, to mention a few.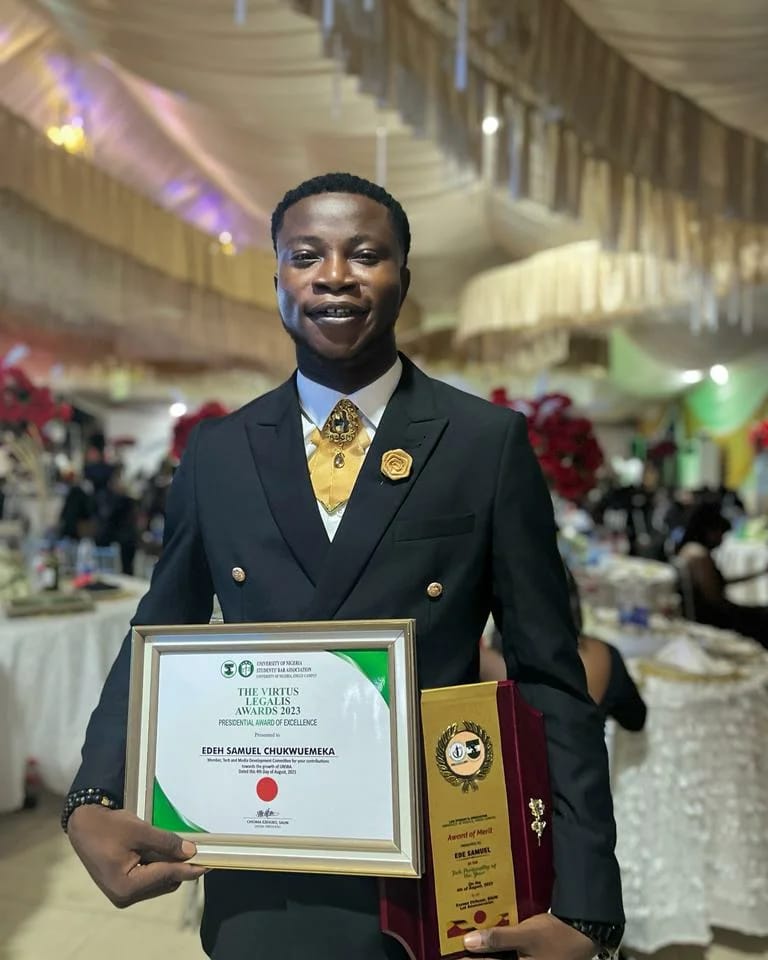 Edeh Samuel Chukwuemeka, ACMC, is a lawyer and a certified mediator/conciliator in Nigeria. He is also a developer with knowledge in various programming languages. Samuel is determined to leverage his skills in technology, SEO, and legal practice to revolutionize the legal profession worldwide by creating web and mobile applications that simplify legal research. Sam is also passionate about educating and providing valuable information to people.