Top 12 Best Programming Schools In Nigeria: Technology has advanced considerably in the last ten years, and everything we use now requires code. We utilize a variety of devices, including smartphones, tablets, laptops, desktop computers, and so on. Because we haven't been able to train enough people in programming quickly enough to meet the demand, the advent of technology has left a big vacuum in the programming employment market. Because of the effect of code and the rising pace with which it is evolving, we are presently preparing children for a future we cannot anticipate and about which we have no knowledge.
Every field of work is now impacted by technology. There is practically no need to perform anything by hand any longer because anyone can now develop software for almost anything! This might have a significant influence on how we live! However, individuals must learn to code in order to program computers to perform all of the tasks we require. Programming isn't for everyone, and it isn't required for everyone. If everyone learned to program, though, they would develop a new way of thinking as well as the ability to build things they never imagined possible.
Computational thinking is a fantastic transferrable talent that helps you to not only analyze and comprehend problems and flaws in computer systems but also to analyze and comprehend how to solve difficulties in everyday life.
Recommended: Most difficult programming languages to learn
Top 12 Best Programming/Coding Schools In Nigeria 2023
1. Anchorsoft Academy: Anchorsoft is a software development training institution situated in Lagos. Anchorsoft is one of the many locations in Nigeria where you may study computer programming, particularly if you reside in Lagos.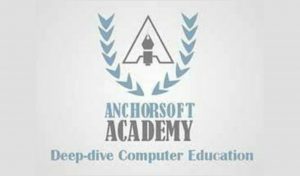 The academy is headquartered in Lagos, and you may study some Languages of programming such as Python, JavaScript, Stack, NET, PHP, and others. Anchorsoft, which was founded by Folorunso Joseph, offers regular training, weekend training, and express training to interested individuals. It also provides training to business entities. Anchorsoft has some of the best hands in terms of professional and skilled hands, all of them have years of expertise as software developers.
2. Hiit Academy: Hiit is a Nigerian school that teaches computer programming. They don't simply claim to be Nigeria's top indigenous IT training organization; they have proved to be such. For more than two decades, HiiT Plc has provided IT training, consulting, and development services. They have recognized training centers, which are situated in parts of Nigeria like Abuja and Kano.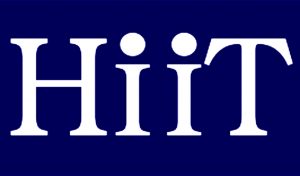 PHP Laravel Framework, Javascript Programming, WordPress Training, and Certificate in Web Programming (CWP) are some of their web development courses, while Software Engineering courses include Python, Java, Java Spring Framework, and others. Digital literacy, information technology, web design, project management, and other topics are covered in HiiT's certificate and diploma programs. It has partnered with Microsoft, Google, and Oracle to provide Nigerians with internationally compliant training.
Also see: Best websites to learn programming for free
3. GNT Academy: GNT is an Ibadan, Oyo State-based software development training institution. It provides a variety of diploma programs in programming and web development, mobile app development, project management, and ethical hacking, among others. GNT is a full-fledged IT corporation where students can take a variety of courses.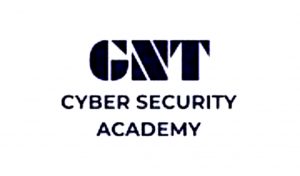 If you live in Oyo state, they are undoubtedly one of the greatest universities in Nigeria to study programming. Over the years the firm has demonstrated hard effort in striving to retain its strong legacy of distinction, Innovation, and professionalism with a well-structured information system suited to fulfill the specific demands of their client is what they are recognized for.
Recommended: Easiest programming language for beginners
4. New Horizons Academy: New Horizons is a multinational company that first opened its doors in Nigeria in 2004. It is one of Nigeria's most reputable and well-respected training institutions, offering training programs that are both high-quality and up-to-date. It provides information technology training to businesses, schools, and individuals. New Horizon also offers training for professional web development certifications from Adobe, Cisco, CompTIA, Linux, Microsoft, and Oracle, in addition to its normal training programs.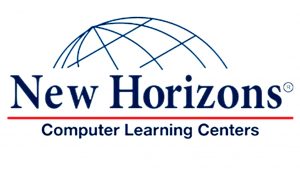 Their computer programming school in Nigeria comprises over 9 centers, 100+ professors, and approximately 35 courses that cover any programming topic you can imagine.
5. Univelcity Academy: Univelcity is a technology institute based in Yaba, Lagos. Joseph Agunbiade, a co-founder of BudgIT, a community-based organization that uses technology to foster citizen involvement, started the organization. Univelcity, formerly known as Switch, provides rapid and immersive training for people and businesses.
The immersion training might cover eight Saturdays, whereas the expedited sessions are a one-day masterclass. UI/UX design, front- and back-end development, mobile (Android and iOS) development, and data science are among the courses available at the institution. Univelcity boasts that graduates of its training programs are readily hired for internships, remote work, and full-time positions at leading IT businesses in Nigeria and throughout the world. In the next ten years, the school hopes to assist in the development of one million IT talent.
Also see: Most profitable skills to learn in 2023
6. Andela Academy: Andela is one of the greatest sites in Nigeria, if not all of Africa, to study programming. Andela is one of Africa's premier organizations for upskilling technical expertise, with offices in Lagos, Nairobi, and Kampala. Andela's business strategy differs from that of a standard programming school or coding store.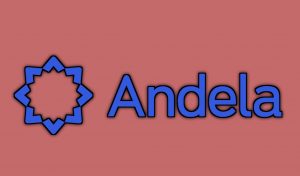 They are an accelerator that selects outstanding and motivated would-be programmers for training over a four-year period. Unlike other models, students are paid during their training, but defaulting students must pay a large quantity of money that is estimated to be equal to the training cost. Andela was founded by the team of jeremy johnson, ian carnevale, and iyionluwa aboyeji, who do have various applications that are great for both newcomers to programming and experienced developers looking to expand their knowledge. They eventually departed to start flutterwave.
7. Audax Academy: Audax is a code school for elementary school children and students. They are located in Lagos, Nigeria, in Lekki Phase I. Its goal is to prepare children for a career in technology and to leave a lasting mark on society. Audax programming college was founded in 2013 and earned the Google Arise Award in 2014 for providing STEM (Science, Technology, Engineering, and Mathematics) education to underprivileged students.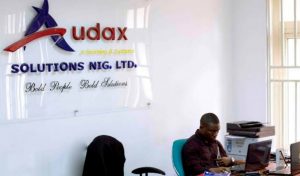 In 2015, it also attempted to crowdfund their summer code school. Audax Code School was founded in Nigeria to help students enhance their digital literacy by teaching them how to code in a fun and very collaborative setting. Introduction to Python programming, web application development with Python, beginning web development (front end CSS, HTML), and master web development (backend – JavaScript) are just a few of their courses.
Also see: How to become a successful business entrepreneur
8. Decagon Academy: Decagon is an advanced object-oriented-oriented programming and leadership training institute that provides world-class software engineering and management skills to high-potential people. Decagon Institute provides discounts on its programs, and its 'learn-then-earn' model allows learners to pay for their education only after they have found work.
Their curriculum is a 6-month rigorous program that will help you start your career as a software developer. You will graduate as a competitive industry-ready entry-level to mid-level software engineer at the conclusion of the program. Upon completion of the program, it links its learners with available positions.
9. CKDigital Academy: CKDigital Academy is a division of CKDigital, a digital business created in 2011. They are based in the Lagos suburb of Ogudu. CKdigital is unquestionably one of Nigeria's greatest programming schools.
Charles Dairo created CKDigital in 2012 after completing a three-month internship at a web design firm. It specializes in user interface/user experience (UI/UX) design, WordPress web design, and frontend programming (HTML, CSS, and Javascript).
Recommended: Salary of software developers in Nigeria 2023
10. MOAT Academy: MOAT Academy is one of Nigeria's most well-known and professional software development academies. When it comes to all of the courses they provide, they are known for knowing their onions.
They are based in Lagos, in the town of Opebi. Their approach is more akin to an apprenticeship, in which you study software development from industry specialists and is completely practical and job-oriented. MOAT's program is designed so that graduates can hit the ground running in any software firm in the globe on day one, making them highly sought-after experts.
HTML and CSS, JavaScript, JQuery, React JS, MySQL, Python, and many other programming languages are among the languages taught at the MOAT academy.
Recommended: Things That Determine The Speed Of A Car
11. GIRLSCODING: Who said the technological industry was geared toward a single gender? GirlsCoding supports females who have an interest in programming or coding. Abisoye Akinfolarin established GirlsCoding as a non-governmental organization. Young females between the ages of 10 and 17 are enrolled in a rigorous program to learn computer programming, robotics, and other related skills. Through their extensive programs, they hope to improve young girls and women's resourcefulness while also boosting the proportion of women in STEM fields and providing training for girls in neglected communities.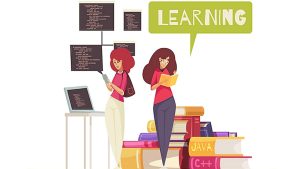 GirlsCoding encourages young girls in school with well-seasoned brief engaging classes and STEM projects. GirlsCoding is committed to teaching young people STEM skills through an organized program. The group wants to see more women working in technology on a global scale.
Front-end development, back-end development, App development, full-stack programming, HTML, CSS, JavaScript, and Python are some of the courses a tech-savvy girl can take at GirlsCoding. GirlsCoding operates more than 50 schools around Nigeria, including ones in Jos and Makoko, although its main office is located at 55, Moleye Street, Alagomeji Sabo, Yaba, Lagos.
12. NiiT: In 1999, NiiT opened its first learning facility in Ikeja, Lagos, establishing its presence in the country. It is dedicated to helping and educating the country's youth so they can pursue profitable IT careers. Nearly 1.9 million students have benefited from NiiT's scholarship during the previous 20 years. Every year, more than 16,000 students are admitted and trained by it.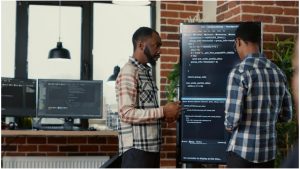 In various parts of Nigeria, NiiT has more than 20 operational centres. NiiT offers the most recent IT programs that are aligned with market requirements as well as worldwide vendor certifications in the IT training and education sector. Urban locations all around the country are home to NiiT's training facilities. Access to NiiT is available in Owerri, Eket, Ibadan, Lagos, Asaba, Makurdi, Kaduna, Ilorin, Uyo, and Onitsha. Their programming courses cover topics like Java programming, PHP programming, application development, and others.
Recommended: Best side hustles for students while in school
Conclusion
If we start teaching programming at all levels of school immediately, we may be able to close the existing job market gap within the next several years. After that, we can start building technologies at a quicker and faster pace. Creating opportunities for innovative programs to become a part of everyone's lives. Not only will this enable designers and gamers to create some truly amazing products, but if we increase the number of programs written in medical research, we may finally be able to test enough data in the right ways and use these programs to aid in the search for cures for diseases and fatal illnesses.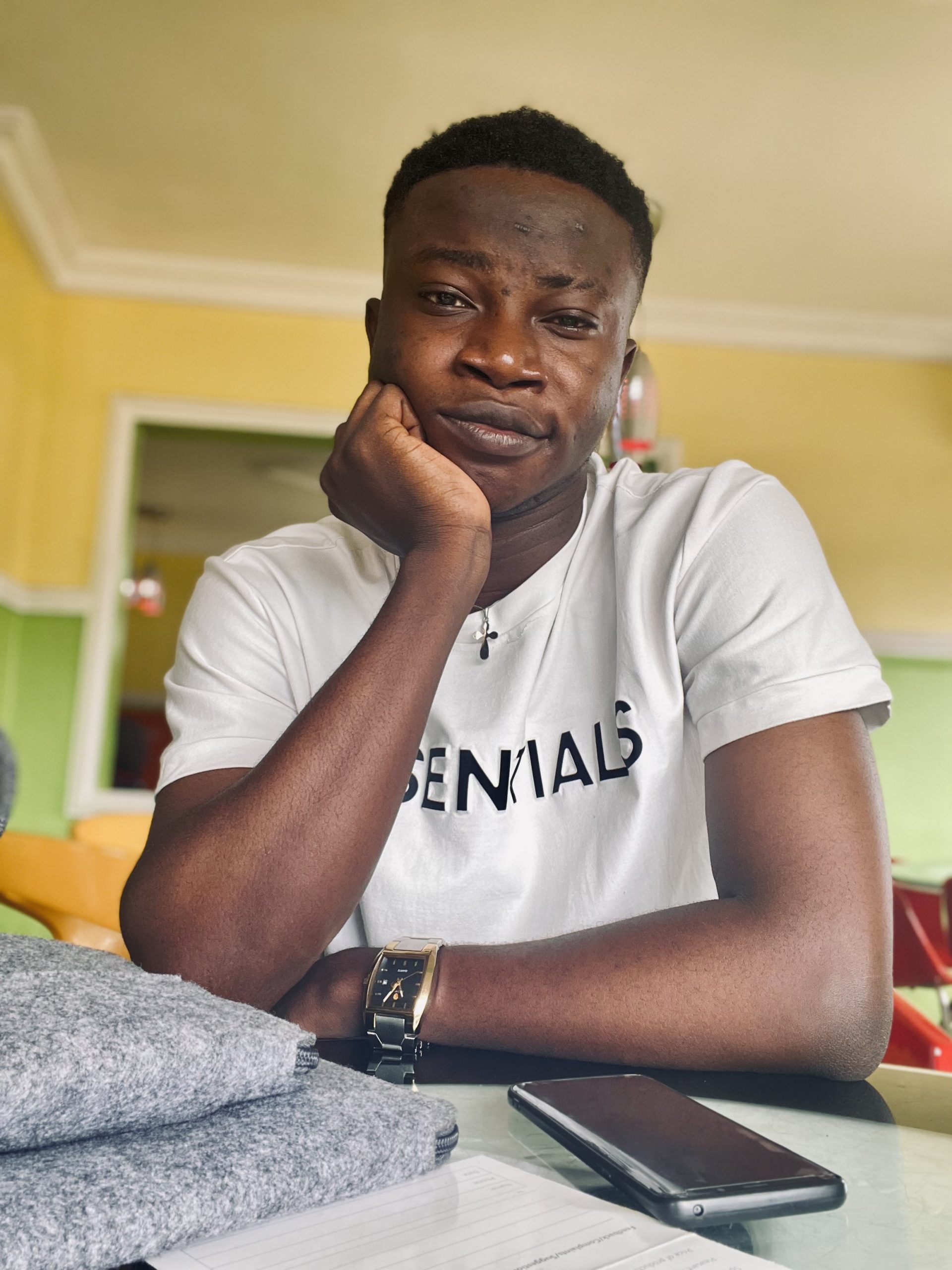 Edeh Samuel Chukwuemeka ACMC, is a Law Student and a Certified Mediator/Conciliator in Nigeria. He is also a Developer with knowledge in HTML, CSS, JS, PHP and React Native. Samuel is bent on changing the legal profession by building Web and Mobile Apps that will make legal research a lot easier.